Here's a little secret: Most museums in the world's major cities offer at least one day or night where they let visitors in for free. "So what's the trade off?" you might be wondering. Well, you can expect long lines, huge crowds, and a lack of flexibility in your travel schedule that can make operating on a budget way less fun. Thankfully, there's a ton of culture and history out there to see without dropping a dime. We've compiled a list of some of the most important, interesting, and compelling museums to see around the world. And the best part? Every single one of them is always free.
1. The Tate Modern, London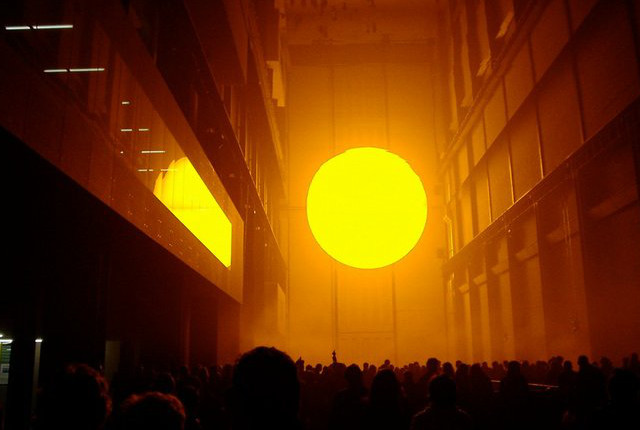 Though it's only 17 years old, the Tate Modern has become one of the world's most iconic institutions, and it's just one of London's amazing free museums. The institution lives inside of an old factory on the Thames River's south bank, which puts it near major sights like the Globe Theater and the London Eye. The collection includes everyone from Francis Bacon to Damien Hirst, and the museum hosts a series of site-specific installations in its jaw-dropping Turbine Hall. Views across the river to St. Paul's Cathedral are exceptional, and the cultural offerings here are one of the city's best values.
2. Washington, D.C.
Washington, D.C. isn't really a cheap place, but many of the nation's most storied sights are free to enter, making practically the whole city a free museum. The Lincoln Memorial, Vietnam Memorial, and Martin Luther King Jr. Memorial all cost nothing to visit. And for those wanting their culture indoors, every Smithsonian outpost is free, including the National Air and Space Museum and the Hirshhorn Museum and Sculpture Garden. Keep in mind that advanced reservations are recommended for some, especially the brand-new National Museum of African American History and Culture.
3. Matadero and La Tabacalera, Madrid
The Prado, Reina Sofía, and Thyssen-Bornemisza are Spain's most famous museums, and all three do offer some free exhibitions and viewings of collections. However, you'd be doing yourself a disservice if you skipped Madrid's cutting-edge side as well. Matadero is a hipster's delight, housed in a series of repurposed slaughterhouses and hosting everything from performance art to dances to installations. There's even a food fair on select weekends. For something a bit more anarchic, Tabacalera is a collection of raffish street-art spaces, workshops, performance venues, and collectives inhabiting a maze-like former warehouse in trendy Lavapies.
4. The Chelsea Gallery District, New York City
New Yorkers don't know much about "free," even though you're likely to hear locals whisper about the Metropolitan Museum of Art's pay-what-you-wish entry fee. However, Chelsea's Gallery District on Manhattan's west side is always free of charge and blends one of the city's most vibrant neighborhoods with lots of spectacular art. Big-name galleries include Gagosian and David Zwirner, though you're likely to find something that inspires you by just popping in and out of the dozens of white-walled spots lining the streets. Need a break from art? Head upstairs to the iconic Highline Park.
5. Museo Nacional de Culturas Populares, Mexico City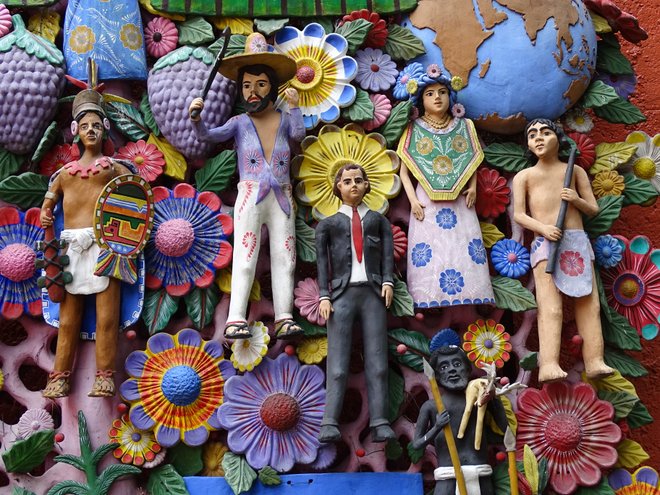 Mexico City is home to 141 registered museums, and it claims to have the most museums of any city in the world. None are particularly expensive, and many have free days (usually on Sundays, but crowds can be massive). But we particularly love the Museo Nacional de Culturas Populares because it spotlights the many native cultures that have contributed and continue to contribute to Mexico's cultural landscape. You'll see photography, crafts, vibrant art, and cultural exhibitions and it will cost absolutely nothing. The location in Coyoacan also puts it near the Frida Kahlo Museum, the Leon Trotsky Museum, and the neighborhood's buzzing market.
6. Auschwitz-Birkenau Museum, Oswiecim, Poland
While visiting this former concentration camp isn't meant to be entertainment, it's one of the world's most important Holocaust memorials. To help the world remember this travesty, the trustees have kept the entry fee free for everyone. The museum encompasses the original buildings of the Nazi's largest death camp, and holds items left behind by victims, as well as archives. Touring the grounds is a somber experience, and one should always be mindful of the history here when visiting.
7. Independence Hall and the Liberty Bell, Philadelphia
In this most fraught of times, perhaps it's worth revisiting a few reminders of the nation's birth. In fact, parts of Philadelphia can feel like a living museum, as its historic district sprawls from Rittenhouse Square to South Street. Independence Hall—where the Declaration of Independence and Constitution were born—and the Liberty Bell are both free to see. We imagine that these two sights will become even more important in the years to come, and the zero-dollar price tag only sweetens the justice-for-all appeal.
8. Musee d'Art Moderne de la Ville de Paris, Paris
One generally does not come to Paris without planning to see at least some art, but the price tag to enter lauded institutions like the Louvre and Musee d'Orsay can add up quickly. Yes, you'll find free days and hours at most major museums in Paris throughout the year, but those are the exception rather than the rule. Thankfully, the Musee d'Art Moderne de la Ville de Paris has an impressive permanent collection that's always free to see. Artists on display include Picasso, Matisse, Yves Klein, and Chagall, among dozens of others.
9. ESMA and Museo de Bellas Artes, Buenos Aires
Buenos Aires is all cafes, tango, and wine, right? Wrong. This city is one of Latin America's cultural powerhouses and these two museums provide a dynamic perspective on its political and cultural climate. ESMA was founded to honor the memory of the victims of Argentina's Dirty War and includes exhibits on the injustices carried out by the military dictatorship to get rid of its enemies. The somber collection also serves as a call to respect human rights around the world, and frequently features art inspired by social justice issues. For something more lighthearted, head to the Museo de Bellas Artes, which is home to masters like Goya, El Greco, and rotating domestic and international exhibitions.
10. British Museum, London
Ancient artifacts, modern art, political retrospectives—the British Museum casts a wide net when it comes to dissecting human history. You'll see everything from the Rosetta Stone to Pop Art and African tribal work here, and like many major museums in London, it's completely free. Guided tours are available and do cost extra, but there's more than enough on display to occupy at least half a day—if not a full one—making it a budget traveler's dream.
11. The Getty Center, Los Angeles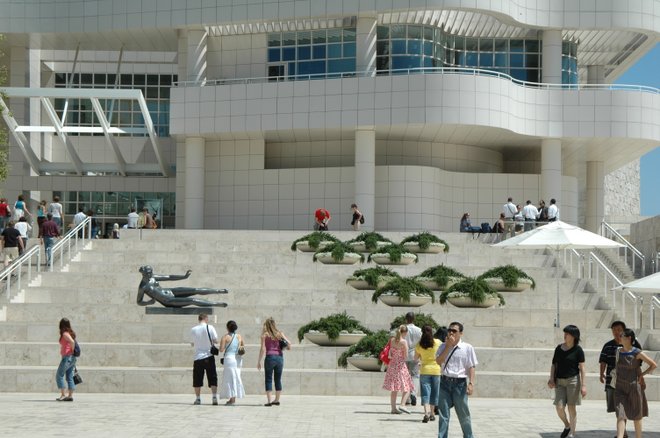 While Europe's major institutions are temples to classical art—and often accompanied by an entrance fee—Los Angeles is home to one of the world's great collections of pre-20th century art. The free museum includes major works by Van Gogh and Gauguin. It's also a destination in its own right as an example of modernist architecture, not to mention the views out over Los Angeles from high atop its hill.
12. Bronx Museum of the Arts, New York Cty
Step outside of Manhattan's bubble and there's a lot more to New York—and no, we aren't talking about gentrified Brooklyn. The Bronx Museum of the Arts is free and open to the public, with a focus on work created by artists from NYC. It isn't without its recent controversies—the museum has been criticized for catering to money-hungry developers seeking to gentrify the Bronx and for abandoning its mission to promote local talent—but it still has one of the city's most authentically local collections. While in the borough, it's also worth checking out the many other local galleries that have been supporting the neighborhood scene for years. Bronx Council on the Arts is an awesome resource for discovering the borough's long creative history.
13. Museu Berardo, Lisbon, Portugal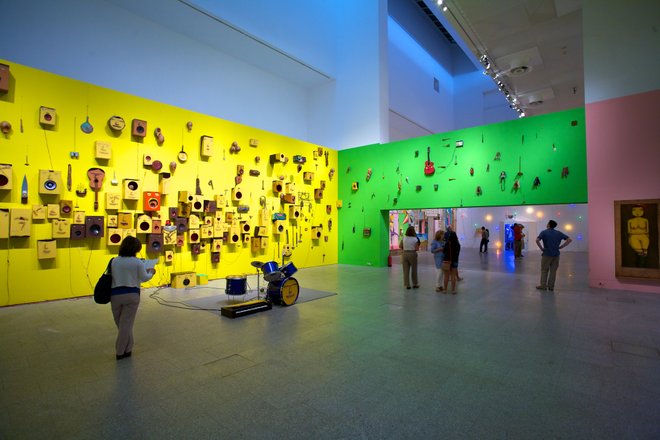 There's no shortage of beauty in Lisbon, but not all of it is free. That's part of what makes the Museu Berardo such a surprising find. Among the cultural icons in Belem—which range from the Jeronimos Monastery to the edgy MAAT—the Museu Berardo is one of the only 100 percent free attraction. Inside is an eclectic array of modern and contemporary masters, as well as major installations by young Portuguese artists exploring everything from abstract sculpture to Portugal's fraught colonial legacy.
14. East Side Gallery, Berlin
Among European capitals, Berlin ranks among the most wallet-friendly, though its museums will generally cost a few euro to enter. The East Side Gallery is a fine way to reflect on Germany's tumultuous past, while embracing the naturally compelling nature of street art. This free "museum" is installed along one of the longest still-standing portions of the Berlin Wall, and is a curated space that's been commandeered by over 100 artists with a focus on themes like freedom and liberty.
15. National Art Center, Tokyo
In a city that seems to blindingly blend Eastern and Western lifestyles in an array of neon and glass, the National Art Center is an almost too-perfect complement. This museum—which is housed in a building that makes the itinerary of many Tokyo architectural tours as well—hosts a mix of Japanese and international art exhibits, almost all of which are contemporary or modern. It's also a handy resource for finding other exhibits of Japanese art throughout Tokyo, and the cafe is photo-ready.
You'll Also Like:
All products are independently selected by our writers and editors. If you buy something through our links, Oyster may earn an affiliate commission.