The Caribbean might be known for its all-inclusive mega-resorts and sprawling, tourist-filled beaches, but it also boasts quaint towns, cities, and villages that are set against a backdrop of lush rainforests, mountainous terrains, cascading waterfalls, and white-sand beaches. And each spot has its own individual charm. While some dazzle with the architectural influences left behind by colonial rule, others are more notable for their jaw-dropping natural beauty. One thing they all possess, however, is the ability to inspire that classic traveler's phrase, "I could totally move here!" Below, check out our list of the quaintest destinations in the Caribbean.
Given its architectural beauty and paradisiacal location on the island of Grenada, it's no surprise that St. George's has undergone some significant development in recent years as a greater number of visitors descend on it. However, the quaint historic culture of the city remains largely untouched. Grenada has changed hands more than once, which means that although the country was once French, the British presence from the 18th century onwards has left it with some incredible — not to mention, incongruous — Georgian architecture. This is nowhere more evident than in the very British House of Chocolate. Grenada's capital, St. George's, is small enough to explore by foot. Must-visit spots include Fort George for the panoramic views over the bay, the Cathedral of the Immaculate Conception, and Market Square for bartering over spices like nutmeg and cinnamon.
Hotel Pick:
Dutch, Portuguese, and Spanish influences come together in Willemstad, the capital of Curacao. The city's colorful facades do their best to convince you that you've stumbled upon a mysterious hybrid of Amsterdam and Lisbon in the middle of the Caribbean. Willemstad's old town is lined with colorful, perfectly preserved townhouses overlooking the shore — a look that a lot to do with its UNESCO World Heritage site status. This also prevents the architecture from disappearing to overdevelopment.
Hotel Pick:
Puerto Rico's Old San Juan neighborhood offers visitors a kaleidoscope of colors in a part of town that's soaked in Old World charm. Since it was founded, the city of San Juan has grown into a huge urban expanse, which could hardly be called quaint given its status as the Caribbean's second most populous city. However, Old San Juan is a different story. Its narrow, cobblestone streets and amazing architecture provide an opportunity to see a historic, colonial outpost that has been exceptionally preserved. It's home to several ancient forts, churches, and other noteworthy buildings, but we recommend visiting the beautiful Cathedral of San Juan Bautista, the second-oldest cathedral in the Americas and resting place of the Spanish explorer, Juan Ponce de Leon.
Hotel Pick:
Trinidad is one of Cuba's most beautiful towns. A lively, atmospheric place that attracts a healthy number of tourists, the colorful, UNESCO World Heritage site is a mishmash of Spanish colonial mansions, churches, squares, colorful terraced homes, and cobblestone streets. Bordered by dense green fields and the Escambray Mountains, the town revolves around the main square, Plaza Mayor. Begin your tour of the town here, and wander on foot into the tight streets where a mix of yellow, pink, green, and blue hues glow under the Caribbean sun.
Hotel Pick: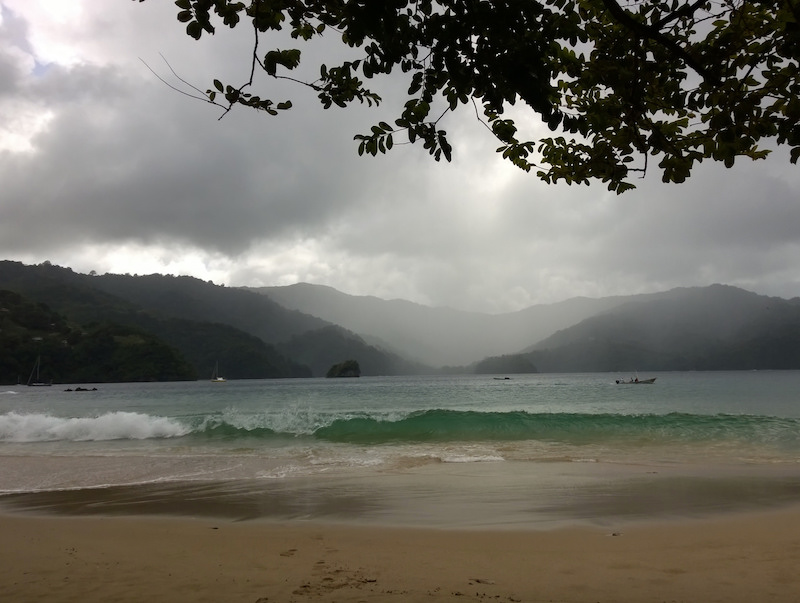 Located on the northeastern side of the island of Tobago, the tiny village of Charlotteville is virtually untouched by tourism and development. Despite being overtly against commercialization, Charlotteville still attracts some tourists to its beachfront community, thanks to its proximity to the island's unspoiled rainforest. But instead of touristy cocktail bars that you'll likely see in Pigeon Point or Tobago's capital, Scarborough, Charlotteville offers a few simple wooden buildings where you might find the day's fresh catch served alongside an ice cold beer. Simple and beautiful, the quaint village offers an authentic slice of Caribbean life.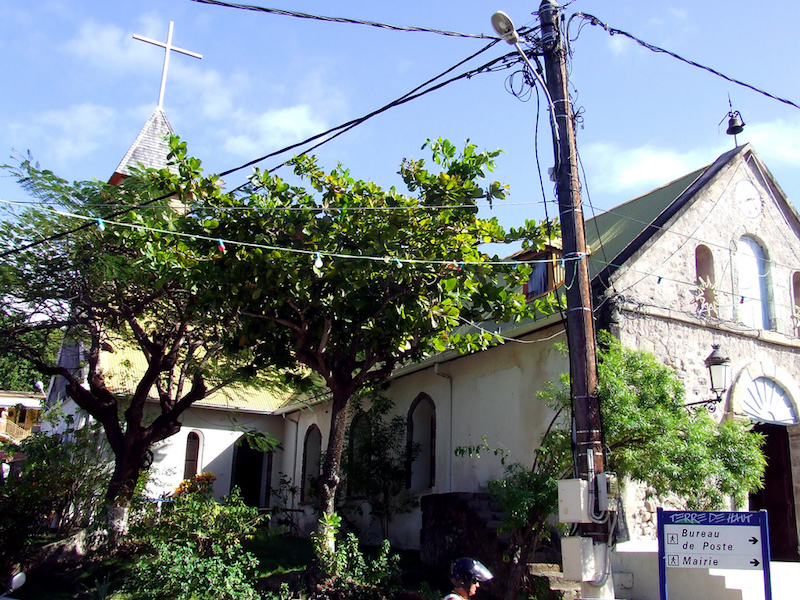 Just about six miles from the main island of Guadeloupe, Terre-de-Haut is the largest of the islands that make up Les Saintes. Maintaining a strong French influence, people often liken the place to the Cote d'Azur, given its Gallic vibe and shared language. Tourists typically land here by ferry for short excursions. A diver's dream, the place makes a good base from which to explore the surrounding waters. Non-divers will be satisfied by exploring the old wooden houses, visiting the local church, and enjoying the amazing beaches.
Once an upscale haven for movie stars like Errol Flynn and Ginger Rogers, Port Antonio is now a charming alternative to Jamaica's crowded, mega-resort-lined destinations. Visitors to this quiet, rustic paradise will have plenty of opportunities to swim, sunbathe, soak in the local culture, and sample delicious jerk chicken. Many eco-travelers also use it as a base to explore the Blue Mountains, Rio Grande Valley, numerous waterfalls, the Blue Lagoon, and Frenchman's Cove, one of the most beautiful beaches in the world.
Check out our full travel guide to Port Antonio.
Hotel Pick:
You'll Also Like:
This article was updated on April 12, 2017.
All products are independently selected by our writers and editors. If you buy something through our links, Oyster may earn an affiliate commission.