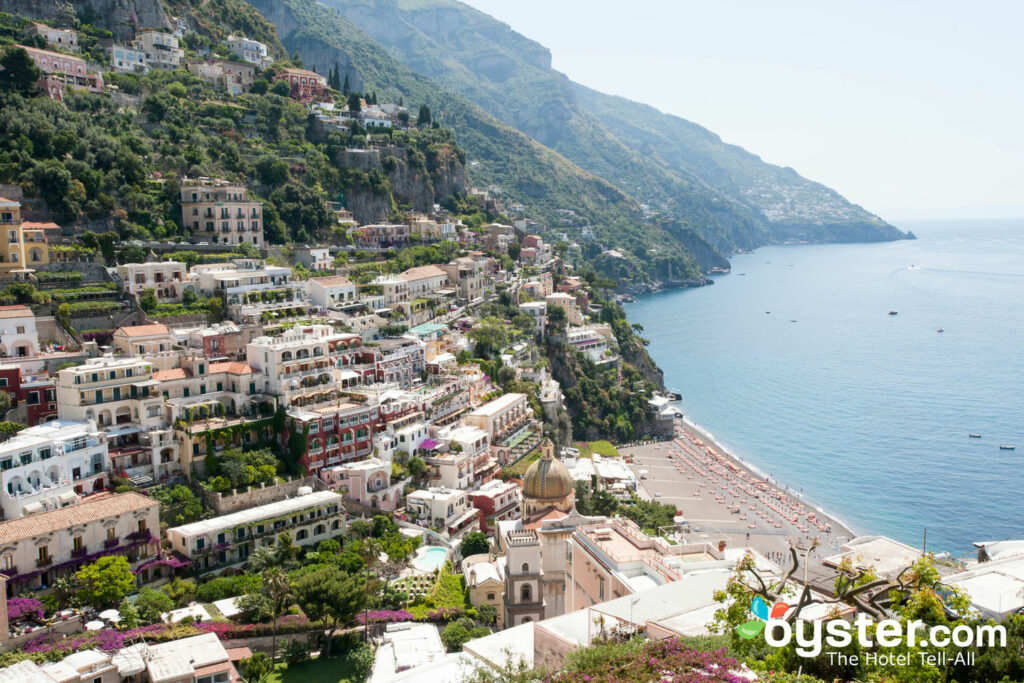 You've likely seen those postcard-worthy pictures of the Amalfi Coast, featuring cliffside villages with colorful houses and umbrella-lined beaches. The 34-mile-long coast starts in Positano and winds to Vietri sul Mare, encompassing beautiful vistas, luxe hotels, historic cathedrals, and world-class restaurants. We suggest running, not walking, to book your getaway to this bucket-list destination. But before you do, there are a few things to know. While spending ample time in this region visiting over 100 hotels and multiple cities, we encountered some hiccups. But we're here to share all the lessons we learned on our trip, so you can have your best vacation ever. Read on for eight rookie mistakes to avoid in the Amalfi Coast.
1. Renting a Car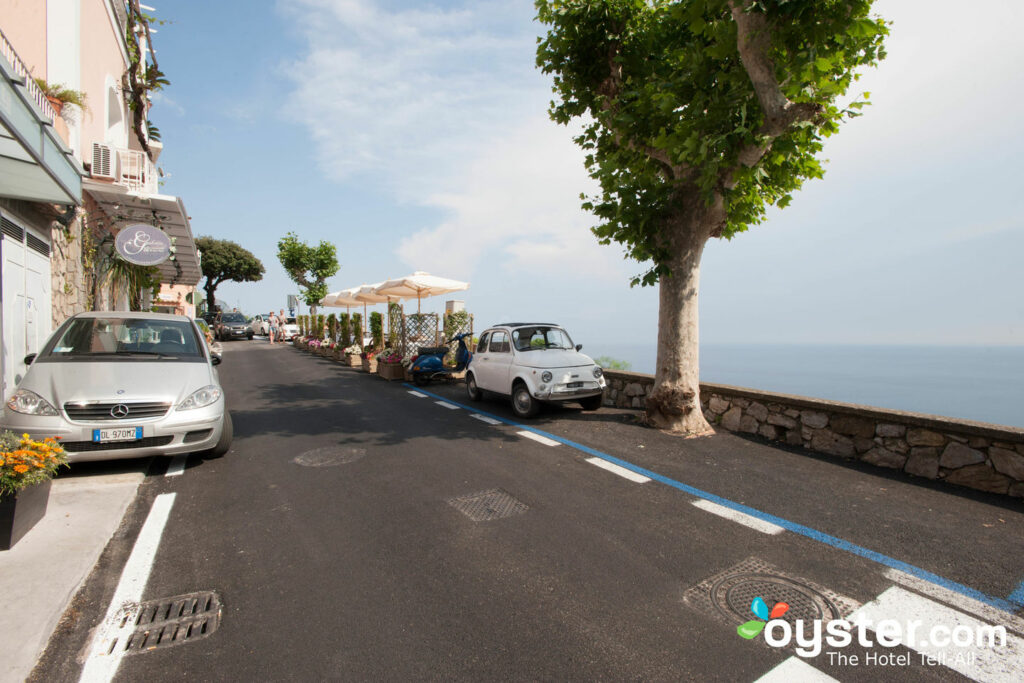 The narrow, winding roads of the Amalfi Coast are famous, partly for their breathtaking views, but also for their white-knuckle conditions. The tight roads are particularly troublesome in the summer, when hordes of tourists fill buses, cars, and Vespas, making maneuvering the nearly standstill traffic a nightmare. Although we rented a car when we traveled around the Amalfi Coast for two weeks in October, we'd suggest hiring a driver or sticking to public transportation. Parking is difficult, and as the numerous scratched and dented cars we saw indicate, minor accidents are common. Stick to a driving service with professionals who know the area well and save yourself a headache.
2. Going in Peak Season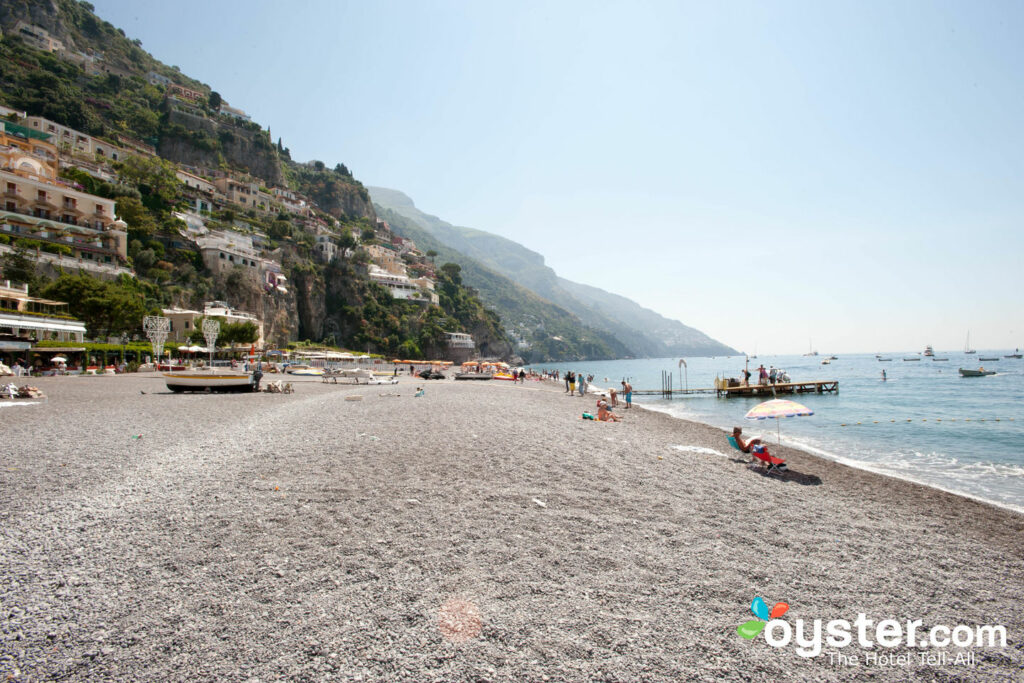 As word of the region's beauty keeps spreading, the peak tourist months get even more crowded. July and August in particular see hordes of visitors, leading to sky-high hotel rates, packed restaurants and beaches, and horrible traffic. While May, June, and September draw lower numbers, April and October are the best months to visit the Amalfi Coast. Far fewer tourists come during these months because the water is likely too cold for swimming, but the cities are no less stunning. We've talked to many people who say their experience was dampened by the crowds, so don't let that be you. On the other hand, be aware that most hotels and restaurants close from roughly November through March, so visiting during this time will likely mean limited dining and accommodation options.
3. Not Making Reservations
You won't want to wing hotel and restaurant reservations in the Amalfi Coast, at least from June through September. Both get booked up well in advance, and if you've been dreaming of opening your balcony door to see stellar ocean vistas, don't risk those sea-view rooms being snatched up. Additionally, while restaurants serving up traditional Italian and seafood fare are numerous, the top eateries and best dining times do get filled. If you know you want to dine at Michelin-starred eateries like La Sponda in Positano or La Caravella dal 1959 in Amalfi, and then head back to your luxe room at Le Sirenuse Hotel, book everything now.
4. Sticking to Positano or Amalfi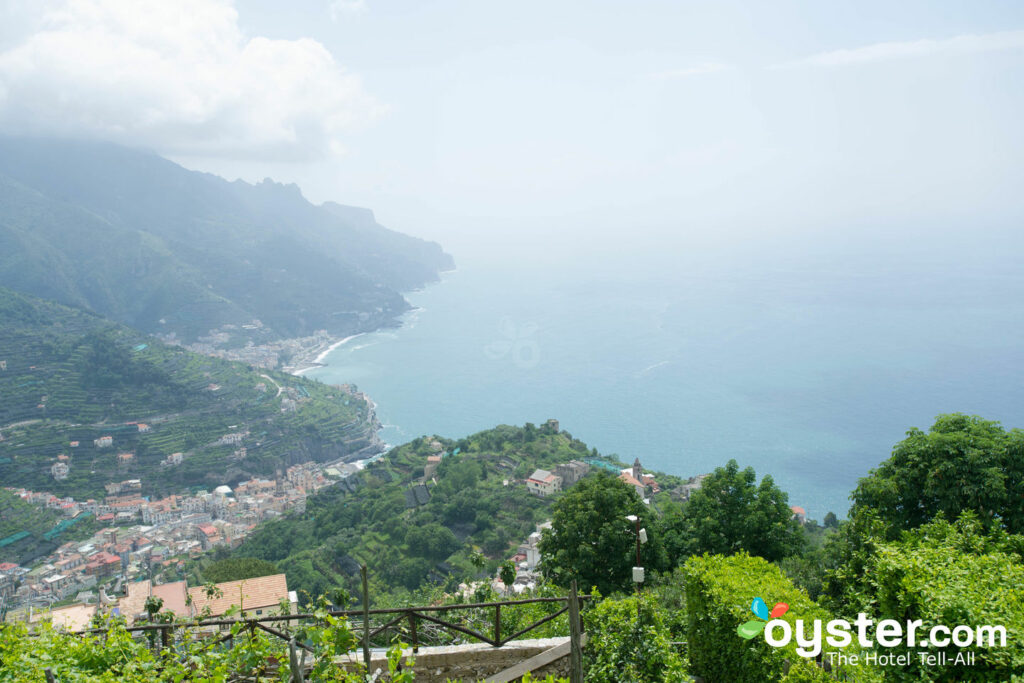 With their picturesque hillsides featuring colorful homes that face the Mediterranean Sea, it's no wonder that Positano and Amalfi are the most-visited cities within the Amalfi Coast. But these aren't the region's only beautiful towns. While they're certainly worth a visit, be sure to add less tourist-heavy towns such as Conca dei Marini, which houses the stellar Grotta dello Smeraldo, Ravello, a UNESCO World Heritage site that sits high above the coast, and Maiori, which has a long and lovely beachfront.
5. Not Booking a Boat Tour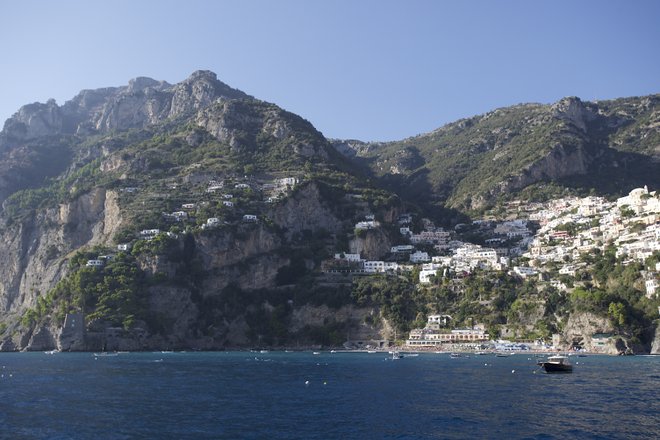 Driving cliffside allows for some magnificent views, but one of the best ways to take in those scenic towns and rocky coastlines is from the sea. Boat tours are generally inexpensive (Viator has seven-hour tours for a mere $86) and abundant, so there's no reason to skip booking one. Opt for a tour that lets you disembark at top towns, drive by caves, and take a dip if the water is warm enough — or you're brave enough.
6. Relying on Ferry Service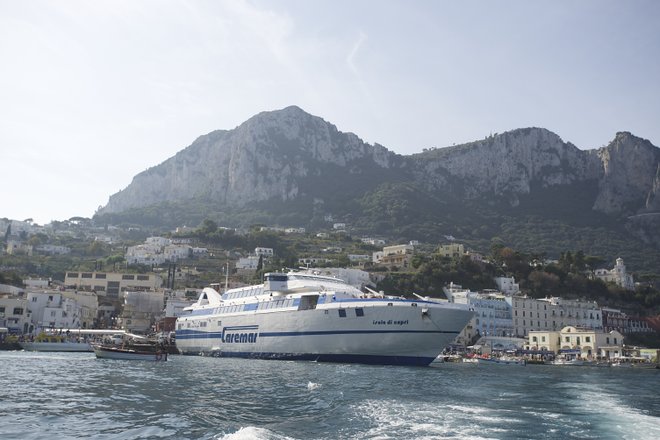 The number of ferries available to various destinations near and within the Amalfi Coast is abundant, with various connections including Positano, Naples, Sorrento, Capri, Amalfi, and Salerno. While they typically run consistently and on time, many of the routes are only available from April through October. So, if you're hoping to travel from Positano to Capri in November, you'll be out of luck. Additionally, at any time of the year, ferries may be suspended due to inclement weather. If you have your heart set on a day trip to Capri or Ischia, have a couple of buffer days in case you're unable to take the ferry because of weather. If you're visiting in the peak months, always book your tickets in advance here, as many routes do get full early. Ferries cost approximately €15 to €20.
7. Avoiding the Carbs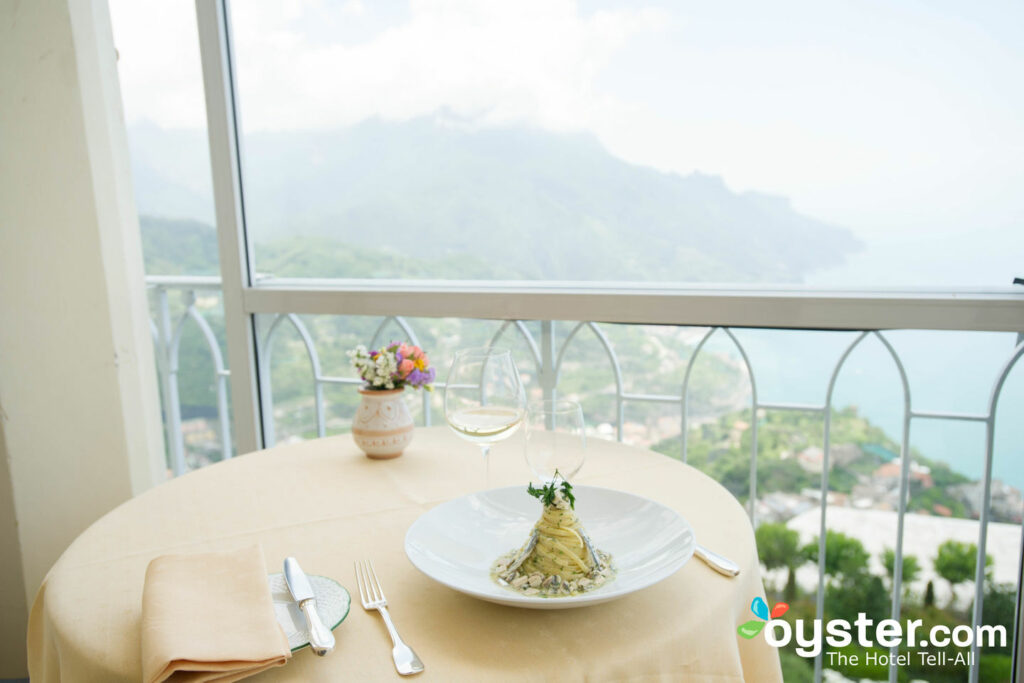 This should go without saying, but don't skip the freshly made pastas, home-baked cakes, and Neapolitan-style pizza while you're in the Amalfi Coast. Food in this area is as delicious as any part of Italy, but there are certain regional specialties that must be tasted. On just about every restaurant menu is scialatielli ai frutti di mare, a seafood pasta with mussels, prawns, clams, and more. Other top dishes include Neapolitan pizza margherita, sfogliatella (a shell-shaped pastry with ricotta), and delizia al limone (a lemon sponge cake with lemon cream and limoncello). The lemons in this region are often considered the best in the world, and a tipple of local limoncello is a lovely way to end dinner. Visitors who take a liking to limoncello can buy a bottle from one of the countless stores lining the town centers.
8. Not Purchasing a Souvenir
I'm not talking about a destination shot glass or T-shirt with the word "Italy" stitched across it. A souvenir that's representative of the Amalfi Coast is a great way to bring a piece of your trip back home. Two of the top options are the area's famous hand-painted ceramic pottery and fine Italian leather goods. Walk right by those stores selling cheap clothing and head to the shops with eye-catching ceramics on display. From beautiful lemon-adorned bowls to patterned coasters to elegant vases, an array of home goods are on offer. Italian leather is world-renowned, and numerous stores sell handmade leather sandals, purses, and wallets in various hues. A couple of stores with high-quality material are Bazar Florio in Amalfi and La Botteguccia in Positano.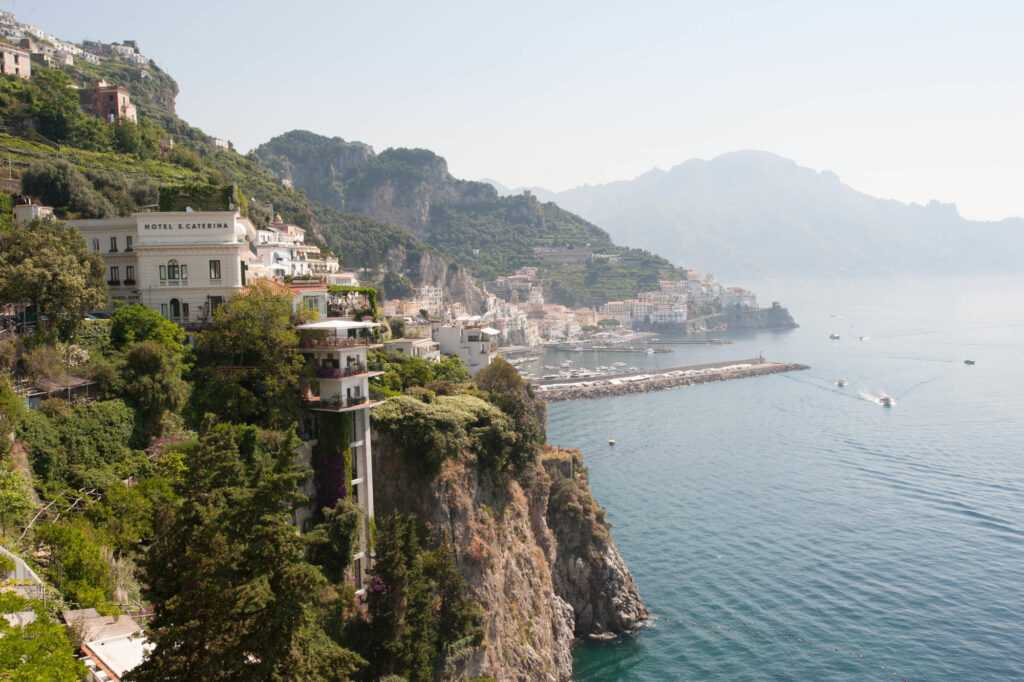 While most of the Amalfi hotels can claim excellent sea views, the 66-room Santa Caterina Hotel has five-star features, harmonious antique style, and fragrant gardens. Guests can take advantage of the wellness center, pool, and gym. Dining options range from the elegant Restaurant Santa Caterina to the more casual Al Mare eatery, along with an expansive wine cellar.
Don't head on your Amalfi Coast adventure with luggage from your high school days, update to the best bag on the market. With TSA-approved locks, a USB port, 360 degree spinning wheels, and a super hard exterior shell, this bag is built to be your last.
You'll Also Like:
All products are independently selected by our writers and editors. If you buy something through our links, Oyster may earn an affiliate commission.