Hidden Gem Hotels in New York City
It might seem impossible for a great hotel to stay under the radar in New York City, where everything new and noteworthy gets hyped to death within, well, a New York minute. And yet we've come across a surprising number of charming, quirky, or otherwise underappreciated hotels that clearly deserve more attention than they get. Perhaps some folks would like these hidden gems to remain their own little secret. Sorry, guys.
See All New York City Hotels
1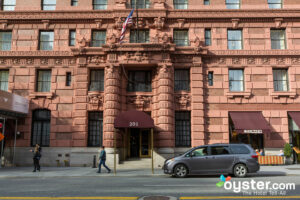 Tourists often overlook the lovely, residential Upper West Side -- which is a shame. This 250-room Lucerne, in a tony red-stone building, gives tourists a taste of the local experience, and is close to great kid-friendly attractions like the Museum of Natural History and Central Park. Warm European decor and traditional, attentive service -- including 24-hour room service and a concierge who really knows the area -- make this a great pick for the price. The 1 subway line, which heads to Times Square, is only a block away.
2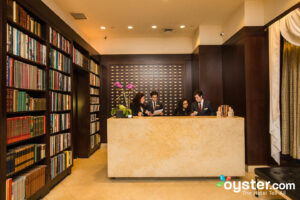 As its name suggests, this 60-room boutique is designed according to literary theme: Bookshelves line the lobby; the floors and rooms are thematically organized according to the Dewey Decimal system; and it's located a block from both New York's famous Public Library (not to mention the transportation hub of Grand Central). It's got a solid upscale bistro on the ground floor, a lively rooftop bar on the penthouse floor, and offers free Wi-Fi, gym passes, and daily pastries, wine, and cheese.
3
The Casablanca is a homey boutique hotel in a location where homey boutiques are scarce -- the heart of Times Square. This is a great option for tourists who want to be near some the city's most popular attractions but prefer to avoid the area's many mega-properties. The amenities can't compete with those of a larger hotel, but the staff is wonderfully warm and guests enjoy free coffee and popcorn all day and daily wine and cheese receptions from 5 to 8 p.m.
4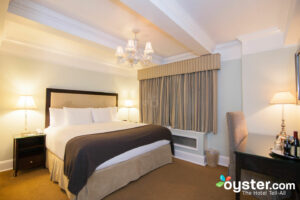 This inexpensive 50-room boutique on the quiet, classy Upper East Side embraces the romance of prewar Gotham and offers a handful of nice little perks that really make it stand out from other hotels in its price range, including Bulgari toiletries, free breakfast in the mornings, free wine and cheese in the evenings, and free espressos and cappuccinos 24 hours a day.
5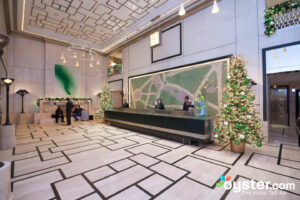 The London NYC's 562 rooms are all large, stylish suites. Add two on-site restaurants from celebrity chef Gordon Ramsay, a central location near Central Park and Times Square, and a great fitness center, and you get one of the best, most underrated luxury deals around.
6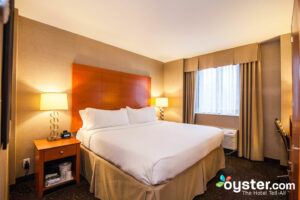 We think the 226-room Holiday Inn in Chelsea is one of the best deals in the city. Opened in mid-2008, the hotel has flat-screen TVs in the rooms, free Wi-Fi, a free, on-site fitness center, and comfortable beds. This isn't a luxury hotel by any standard -- rooms are small and the lobby is tiny -- but the value proposition is hard to beat.