Summer is not very far away, and many travelers are making plans for their vacations. With temperatures rising, beaches, oceans, and islands call to travelers who want a place to relax and cool off. But there are likely hundreds -- if not thousands -- of people looking to do the same, and you might end up at a spot that is overflowing with other travelers. A relaxing day at the beach could end up being a day fighting for a lounger, bumping elbows in the pool, or waiting in long lines for a tropical drink. With that in mind, we've created a list of great uncrowded summer destinations all over the world that will you give you that relaxing, fun-filled vacation you deserve.
1. Playalinda Beach, Florida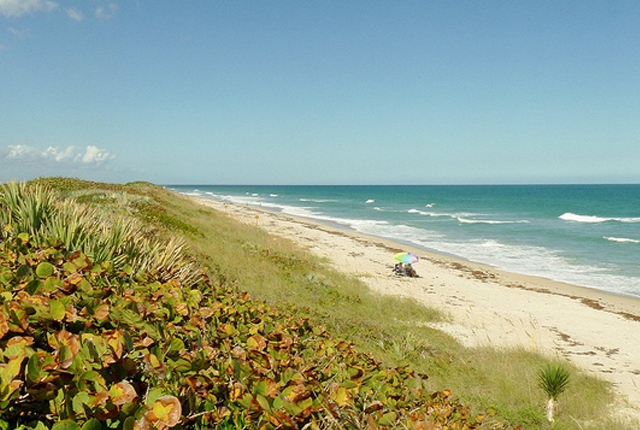 The idea of a Florida vacation attracts plenty of visitors. However, places like Miami, Destin, and the Florida Keys are becoming ever increasingly popular, and thus, crowded. For a more relaxing, beautiful Florida beach, try Playalinda Beach. It's located on the east coast of Florida about an hour and 15-minute drive east of Orlando. A stay in Titusville makes for a good jumping off point. As the beach is part of a wildlife refuge, there is a small fee per car for entry. This remote beach doesn't see too many crowds, which makes it perfect for a summer getaway. Do note that Playlinda has a nudist beach in its far north section — north of parking lot 13. Though Playalinda is uncrowded, it's due in part because there aren't any restaurants or bars nearby, so you'll want to pack a lunch.
Where to Stay Nearby:
Skip a stay in the boisterous and crowded resort haven of Cancun and head to Isla Mujeres, a small island just off the coast of Cancun. The island has always been less crowded than its neighbor, but during the summer, it's not particularly busy, as it's the rainiest months for the island. But don't let that spoil a trip here, as there's usually only 30 minutes of rain a day that quickly moves on to make room for plenty of sunshine. You also won't find large resorts that bring in big numbers of visitors. Though it may be less crowded, there's plenty to do, like eating, shopping, and visiting popular sights like Hacienda Mundaca, Tortuga Granja (Turtle Farm), or the MUSA Underwater Sculpture Museum.
Where to Stay Nearby:
While most flock to Rome and Florence on Italian summer vacations, Sicily, the largest island just off the southern tip of the country, is filled with Roman history, plenty of beaches, and far less tourists. It's particularly hot in July and August, which tends to push away a lot of travelers, so if you can put up with the heat, this might be the best time to visit for a quieter experience. Find a beach town along the coast and you'll hear a lot more Italian than your own native language. Palermo, Taormina, or the Aegadian Islands are a few good options. The farther south you go, you find even less crowded beaches. If you get tired of the beach, there's so much more to do, like visit Mount Etna, Teatro Massimo, Cappella Palatina in Palermo, or the Valle dei Temple in Agrigento.
Where to Stay Nearby:
Just off the coast of Greece are the Cyclades Islands, some of which attract lots of visitors (we're looking at you, Mykonos). However, for a Greek summer getaway that will be crowd-free, Naxos is the place to be. Not only does it have wonderful beaches, but it has stunning mountains, lush green landscapes, and charming traditional villages. It's known as the greenest island in the Cyclades. Here travelers can lay by the beach, visit small villages, explore hiking and biking trails, or marvel at Byzantine churches — the Portara-Apollo Temple, the ruins at Alyko beach, or the Temple of Demeter. And they can do it all without hordes of crowds.
Where to Stay Nearby:
Most Caribbean lovers have heard of Aruba, and some have even heard of Curacao, but more often than not, Bonaire, the "B" of the "ABC Islands," is not very well known. That's why it's perfect for an uncrowded summer destination. Since the island's peak season is December to April, the summer time months of May to September are actually the island's off season — due to the high temperatures — which makes the hotels generally cheaper. Even though summer is hurricane season for the Caribbean, Bonaire's location on the southern end of the hurricane belt means that it's rarely ever hit by a major storm. A visit to the island is best experienced with snorkeling and scuba diving in its beautiful waters, spending days at the beach, shopping, and eating at its plentiful restaurants. And the best part is you don't have to feel claustrophobic from the crowds — because they're not there.
Where to Stay Nearby:
6. St. Vincent and the Grenadines
https://www.instagram.com/p/BRWkpwSDbll/
St. Vincent and the Grenadines is a small island formation just south of St. Lucia. It's been a well-kept secret for many years but with the opening of an international airport this year, it might start to see more crowds. However, that shouldn't deter you from booking a summer vacation here, because even if there is some growth, the island will still be a less crowded destination than most in the Caribbean. St. Vincent — the main island — will always be more crowded, so head south to the less populated and unspoiled islands of Canouan, Mayreau, and Union. Take note that the summer time is off-season for the island with some rain showers each day, but that just means less crowds during your stay. It is also hurricane season, but as long as you get good travel insurance, this shouldn't necessarily stop you either (you're unlikely to get caught unawares by a hurricane).
7. Akijima, Japan
https://www.instagram.com/p/2HY_e-kTnR/
Akajima is an island in the Kerama Islands group west of mainland Japan. Though it does get some tourists, it's generally a less crowded destination in Japan, and for Western travelers seeking to avoid an overly Westernized vacation, it's worth noting that the tourists are mostly Japanese. Akajima features beautiful remote beaches, great diving locations, wonderful biking and kayaking, and lovely little villages with friendly locals to chat with.
St. Croix is one of the least-crowded summer (and year-round) destinations in the U.S. Virgin Islands. With beaches, casinos, fine dining, and shopping, there's everything you would want and need for a summer vacation, but without the crowds of its northwestern neighbor, Puerto Rico. Like other islands in the Caribbean, the off-season here is the summer, so prices are much lower and there are even fewer crowds than normal.
Where to Stay Nearby:
Located in the Eastern Caribbean, Antigua, a Commonwealth nation, offers a safe haven from crowds in the summer. There's so much to do and see here that it's a wonder that crowds have passed it by. Visit one of its many beautiful beaches, snorkel or scuba dive in the blue waters, swim with stingrays in Stingray City, or explore historic buildings in the English Harbor. Once again, you might experience a little bit of rain during the island's "rainy" season, but nothing that should deter you from going as the prices will be lower and the crowds will be smaller.
Where to Stay Nearby:
Avoid the crowds and head to Central America's Bocas del Toro island in Panama. You'll get the benefits of the Caribbean Sea without the Caribbean crowds found in places like the Dominican Republic or Jamaica. Even though this island is home to a UNESCO World Heritage Site and Panama's first National Marine Park, it's still not well-known as summer destination, and thus has fewer visitors. Plus, Bocas del Toro is very well suited to backpackers — it's budget-friendly.
Where to Stay Nearby:
You'll Also Like:
All products are independently selected by our writers and editors. If you buy something through our links, Oyster may earn an affiliate commission.