If your weekend was anything like ours, you're tired of being cooped up watching Netflix and throwing salt on your walkway. But even though a balmy beach locale may sound like exactly what you need to fight the winter blues, not all warm spring breaks must be spent on the sand. Whether you're looking for a romantic getaway with your significant other, or trying to get the kids out of the house, we've found some sunny spots away from the usual island retreat. Here are five not-to-miss destinations that, you guessed it, are not on the beach, but still radiate warmth and that much-needed Vitamin D.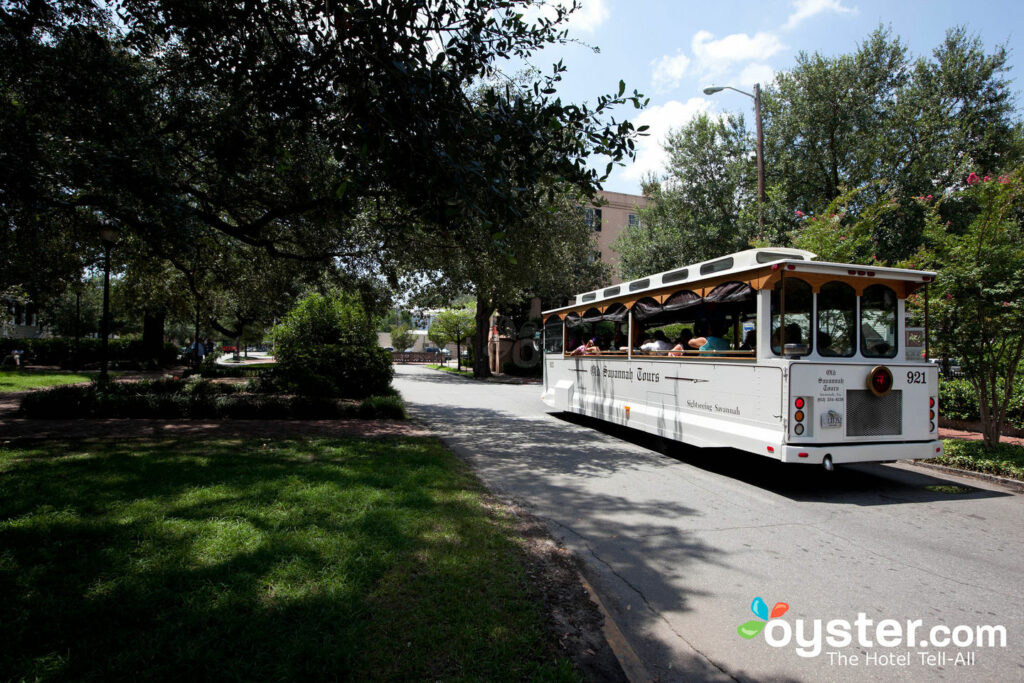 Georgia's oldest city is a
must-see for history lovers — especially those who are keen to the paranormal.
Known for its haunted streets, gorgeous houses, and regal architecture,
Savannah is a laid-back Southern city draped in weeping willows and Spanish
moss. If you stay in the historic district, the city's eclectic restaurants,
galleries, and shops are all within walking distance, including Lafayette
Square, which commemorates the city's founder. It's easy to navigate, friendly, and has an
ever-expanding culture, including the must-see Savannah Center for Fine Art. And
get this: there's a beach not too far from central Savannah, but you'll find
water activity within walking distance of downtown. There are constant
riverboat and dolphin tours down the Savannah River, as well as guided kayaking
and paddle boarding.
Where to Stay: Holiday Inn Express Savannah-Historic District
The Holiday Inn Express Savannah-Historic District exceeds expectations for a value hotel and offers more Southern charm and historic character than most Holiday Inn Express properties. The hotel is located within walking distance to some of the most popular cafes and shops in the historic district. Crowning the seven-story brick building, the rooftop pool deck has panoramic views of the Savannah River and Hutchinson Island. A cozy, fireside bar near the lobby is a gathering place for both locals and hotel guests.
This majestic, desert town sits
in the heart of Arizona, less than an hour south of Flagstaff. Sedona is truly an
outdoorsy wonderland, with towering geological landscapes and picturesque clear
blue skies. There's a heightened amount of open-air activity to feel that heat
again, from hiking, biking, and famous Jeep tours, to hot air balloon rides in the
surrounding Red Rock State Park and the 16-mile gorge at Oak Creek Canyon. For
the kids (and the kid inside you), there's Slide Rock State Park — a natural
waterslide made from Oak Creek's slippery bed — that's just a short 20-minute
drive north. Not to mention there are daily round trips to the nearby Grand
Canyon. Plus, the area is rich in Southwestern culture, food, and art, with more than
40 galleries lining the small town's streets.
Where to Stay: The Orchards Inn of Sedona
There are plenty of upscale hotels in Sedona, but the Orchards Inn surpasses many of them because of its amazing views of red rock and Oak Creek Canyon. The hotel combines a central uptown location — full of shops and sightseeing options — with a slightly less-than-uptown price. It's a good hotel for larger groups desiring adjoining rooms (these are available but limited), or travelers wanting to take in the scenery from private balconies. The views from the hotel's hillside setting are excellent, and the property is tucked far enough from the road to avoid overwhelming tourist crowds and noise.
You'll have plenty of warmth to soak in (thanks to consistent above-70s temperatures) as you march down the
French Quarter — the city's most vibrant and historical neighborhood, packed
with jazz, culture, black magic, and, of course, can't-miss food and drink. The
cobblestone streets are stacked with bars of every kind — including the city's
own and oldest invention, the Sazerac cognac cocktail – and traditional New Orleans cuisine like gumbo and jambalaya. You'll never run out
of tunes: the streets are lined with some of the world's best musicians
(playing for tips and beer) or, if there's a celebration, you can watch an
infamous Second Line parade behind a brass band. Here, there's always
a party, like the New Orleans Jazz & Heritage Festival at the end of April.
While this drinking destination may stop you from bringing the kids, it's a top
spot for a romantic escape or reunion with old pals.
Where to Stay: The Saint Hotel, Autograph Collection
The Saint is a sleek hotel located on the border of the French Quarter and the Central Business District. Its 166 stylish rooms have attractive blue-and-white decor and great amenities, including flat-screen TVs, minibars, iPod docks, and free Wi-Fi. There are great nightlife options on-site: a rooftop bar — offering expansive city views — and the sexy Burgundy Bar with live music. But foodies might want to explore the myriad dining options outside the hotel instead of eating at Tempt.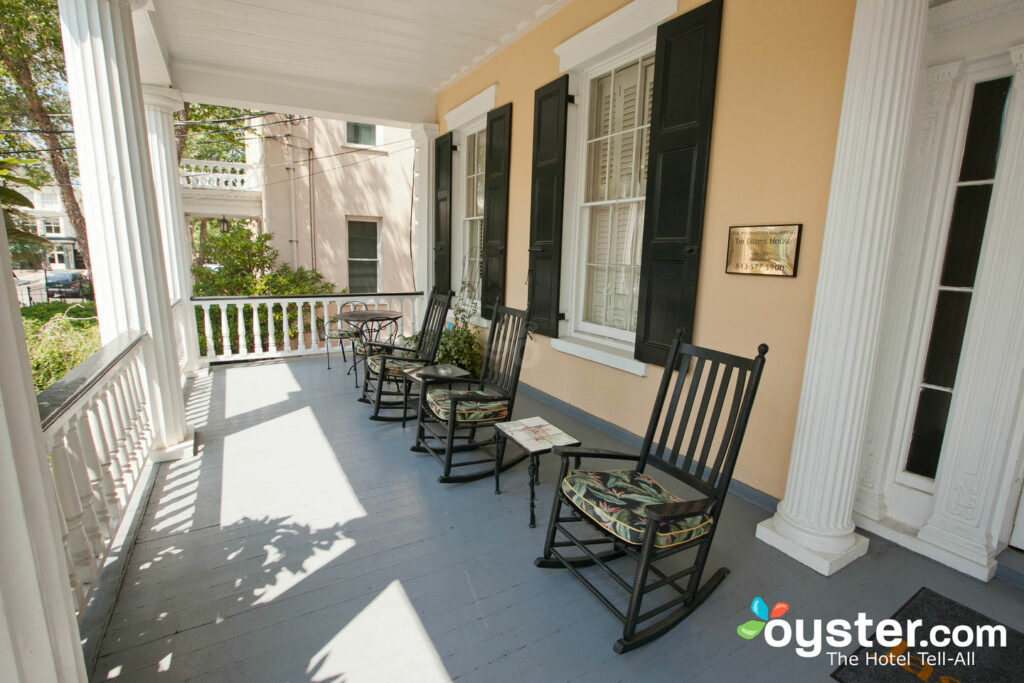 This Southern city feels more
like a small town in another land, and is fitting for a
sauntering-throughout-the-cobblestone-streets sort of getaway. With a subtle nearby ocean breeze, Charleston rings in that old-world romance feeling. This walkable city is home to elegant mansions, grandiose churches, old
plantations, and blossoming gardens. There are plenty of walking and horse-drawn
carriage tours to take you on a slow-paced journey so you can fully soak in
the immensely historical city — including Fort Sumter, where the first shots of
the Civil War were fired. If you're bringing the kids, there's a 250-pound sea turtle at the South Carolina Aquarium and a pirate exhibit at the brand-new Children's Museum of the Lowcountry. For dining, Charleston specializes in "New Southern" cuisine and
there's never a shortage of drinks.
Where to Stay: Francis Marion Hotel
Still considered one of Charleston's grand dames, the historic Francis Marion Hotel has lost some of its luster — the decor is a bit dated, the bathrooms are small, and the restaurant is only so-so. The hotel's location in historic downtown remains the highlight, and rooms come with comfortable beds, free Wi-Fi, and flat-screen TVs
5. Austin, Texas
Laid back, youthful, and friendly, Austin is the new
city that never sleeps. Considered the live music capital of
the world, here there are more than 250 music venues — and diverse street musicians — so it's the spot to stop if you're looking for a musical getaway for you or the family. And the restaurant scene is just as big; world-renowned chefs
have settled in this central Texan city to concoct an eclectic variety from Tex-Mex
specialties at the more than 200 restaurants, or gourmet donuts from the numerous food trucks paving the
streets. In this normally 70-degree walkable city, there's plenty of outdoor
activity to stay warm. Rent bicycles along the 10-mile Lady Bird Lake Hike and
Bike Trail for skyline views, or canoe and kayak on the many nearby lakes.
Where to Stay: Lakeway Resort and Spa
The 175-room Lakeway Resort and Spa sits on a high bluff overlooking Lake Travis in Austin. With three pools, a swim-up bar, a spa, kid-friendly activities, and nearby golf and water sports, the Lakeway can be a nice getaway with lots to do. Plus, the hotel is only a half-hour drive from the more urban area of Austin. The facilities are not luxury-grade — the furniture and decor in the common areas look a bit worn — but the rooms are newer and upscale, and the views are breathtaking. The Lakeway also costs about half as much as the similarly-rated Travaasa Austin, which is 25 minutes away.
Related Links
All products are independently selected by our writers and editors. If you buy something through our links, Oyster may earn an affiliate commission.