If you're not planning your next trip around what, where, and how often you're going to eat, you're doing it wrong. In order to really see a city, one must also taste it. Plus, no one enjoys hearing their stomach growl at a cultural site, museum, or religious landmark. For those of us who prioritize eating over, well, everything else, here's a list of delicious cities to hit up on your next big adventure. Bon voyage -- and bon appetit!
Big news: Chef Massimo Bottura's Osteria Francescana in Modena was just named the best restaurant in the world. So yes, that does technically mean the best pasta in the world can be found here. A reservation at the restaurant doesn't come easy, and if you're lucky enough to score a seat, be ready to shell out 180 euros per person for the tasting menu. But even if you can't get in to Osteria Francescana, know that Modena is packed with plenty of other great Italian restaurants. The Michelin Guide has a list of acclaimed spots to seek out, but let's be honest: it's pretty difficult to have a bad meal in Italy. So go ahead and fill up on pasta, pizza, and fresh produce to your heart's (and stomach's) content.
Where to Stay: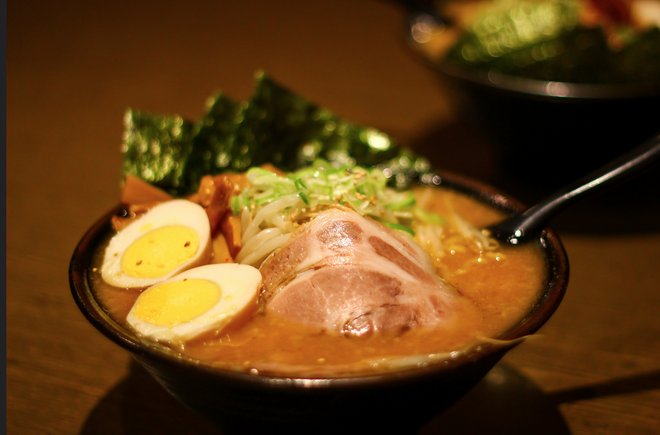 As the city with the most two- and three-starred Michelin restaurants in the world, Tokyo is packed with highly-rated, high-end food. But you don't have to splurge on upscale fare for a delicious trip through the city. Street vendors hawk treats like takoyoki (fried octopus balls), okonomiyaki (savory pancakes), yakitori (meat skewers), and more. In addition to street eats, Tokyo also offers mind-blowing (and mouth-watering) ramen that's typically slurped after a few Sapporos to quench drunk munchies.
Where to Stay:
Home to Marche Atwater — one of "Bizarre Foods" host Andrew Zimmern's favorite food markets — Montreal is a great city to satiate your hunger. In addition to the iconic market, which features food purveyors spread across two floors, be sure to stop by La Fromagerie Atwater, which Zimmern dubbed "the cheese shop of your dreams." But that's not all. Quebec is home to a handful of other gems, including Lachine, Montreal's oldest public market that has its own cheese factory, bakery, and more. Those who want to go the extra mile can book a tour with Quebec City Food Tours, which highlights local vendors, off-the-beaten-path bites, and Quebec classics.
Where to Stay:
Barcelona is built for eating. Lunch, which can run anywhere from one to three hours, is served at both high-end and small neighborhood restaurants. Build up an appetite while walking around because lunch is followed by tapas time, which you can consider a pre-game to dinner. Then, cleanse your palate with gin-and-tonics at a local bar and prepare to feast long after sunset. When you're not sitting down to eat, pass through the Mercat de Sant Josep de la Boqueria, which is brimming with fruit, meat, and fish vendors as well as full-service restaurants. Grab some cured meat and chase it with a fresh fruit smoothie. Spices and dried goods can also be purchased here. And if you want to learn more about the cuisine, sign up for a class at La Boqueria, which will school you on tips and tricks on Spanish cooking.
Where to Stay:
Queens may not technically be its own city, but it's the most populous, diverse borough in New York City, with over two million residents (more than some of the others on this list). And from the Queens Night Market modeled after hawker markets in Asia to delicious Greek restaurants in Astoria and the endless dim sum joints in Flushing, it satisfies every kind of palate. Hop on the 7 train, which travels through neighborhoods like Jackson Heights (flavorful Indian and Thai!), Elmhurst (scrumptious Malaysian!), and Corona (tasty Mexican!), and see where the wafting scents lead you. Don't disregard the food carts and street vendors, though — some of the borough's best bites comes from these portable restaurants. For fine dining enthusiasts, Queens is home to a handful of restaurants, including two Michelin-starred spots — M. Wells Steakhouse and Casa Enrique, both of which are in Long Island City.
Where to Stay:
Thanks to the fresh fruit and vegetables grown in-state, you're sure to enjoy something healthy and truly delicious. Indulge in one of the popular restaurants like the highly-acclaimed Gjelina or uber-trendy SQIRL, which consistently draws in a long line for its signature breakfast toasts and crisp rice salads. Make time to visit L.A.'s Grand Central Market, a 99-year-old food hall that has recently become flooded with hip dining spots (think sustainable burgers from Belcampo Meat Co., breakfast sandwiches from Eggslut, artisanal scoops from McConnell's Fine Ice Cream, and so much more).
Where to Stay: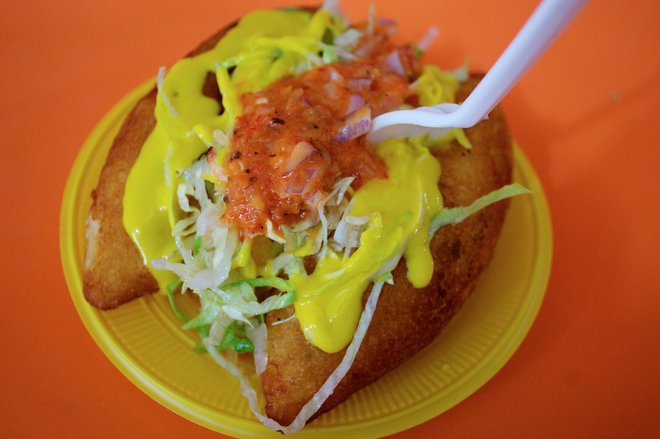 This year's Highest Climber Award — that is, the restaurant that jumped ahead the furthest on The World's 50 Best Restaurants list — went to Maido, a Japanese and Peruvian eatery run by Peruvian-born chef Mitsuharu Tsumura. Today, it holds the title of 13th best restaurant in the world. But this isn't the city's first rodeo. In 2013 and 2014, two restaurants in Lima — Astrid Y Gaston and Central — won the award. (This year, Central ranked as the fourth best restaurant in the world, while Astrid Y Gaston came in at 30th). In addition to the fine dining scene, street food and traditional Peruvian fare are reason enough to visit Lima. Try some pollo a la brasa (rotisserie chicken, but so much more flavorful), various kinds of ceviche, and Inca Kola, a bubble-gum flavored soda only available regionally. Carbo-loaders will also be overjoyed to find plenty of potatoes and starchy yuca, served in a variety of ways, from fried to mashed to roasted under hot coals in a traditional pachamanca.
Where to Stay: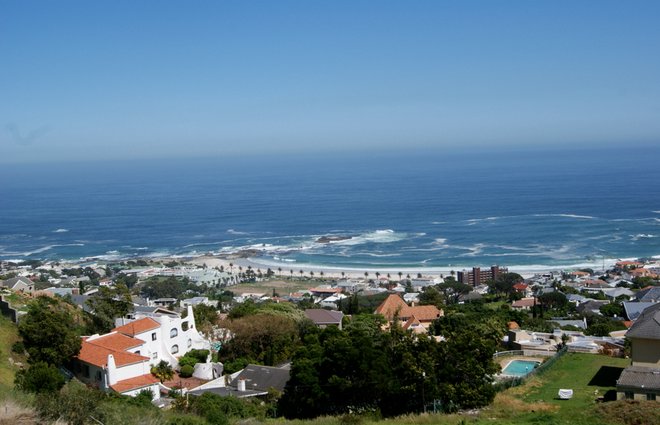 If you find yourself in this coastal city, plan on munching on traditional bites like biltong, a type of salty jerky made from beef or other game meats, as well as indulging in South African meals like a braai (a.k.a. a barbecue featuring traditional farmer's sausages and more). South Africa also has a growing wine scene, which means there's an abundance of great vino to pair with your grub. Located an hour outside of the city, Noble Hill Wine Estate offers wine tastings (free with a purchase of a bottle of wine). Or, take a day trip to the winery for a picnic or meal at the vineyard restaurant.
Where to Stay:
Paris is a no-brainer destination for those who prioritize eating as much as sight-seeing. Every local and tourist has his or her top list of Parisian dining spots, but perhaps the best way to taste the city is spontaneously. Side streets pack tempting cafes and kitchens with under-the-radar chefs cooking up some delicious treats. Of course, the wine, bread, and cheese are more than enough to satiate you. Those who are in it for the pastries must make a stop at Dessance, which serves a fruit and vegetable-focused dessert tasting menu that's unlike anything else available in the city.
Where to Stay:
WATCH: How Far $25 Goes For Dinner Around the World
https://www.youtube.com/watch?v=smwaFVov-VU
Related Stories:
All products are independently selected by our writers and editors. If you buy something through our links, Oyster may earn an affiliate commission.