There are plenty of reasons to go to Spain for a summer vacation. It has the Balearic and Canary Islands, which are perfect for an all-inclusive beach vacation. Or you could visit Barcelona and have a morning filled with exploring popular attractions, like architect Gaudí's Sagrada Familia cathedral and Park Güell, and an afternoon at the beach. Another great choice? Head out to the country's smaller towns, such as Pamplona, which hosts a festival in the summer you might be familiar with: the famous bull run. If you need even more inspiration, check out our cheat sheet on where to go in Spain.
A Luxury Hotel Pick in the Canary Islands: Jardines de Nivaria – Adrian Hoteles
Forgo the more popular Caribbean islands of Jamaica and the Dominican Republic and head to Barbados. Since it's the rainy season, prices are generally a bit lower, the ocean is warmer, and there are less tourists than normal. But don't worry — it doesn't rain as much as you might think, and unlike some other Caribbean islands, hurricanes here are rare. Best of all, the summer months are when Crop Over is celebrated. It's a series of parties and festivals that originated during the peak of Barbados' plantation era, used to signal the end of the cane harvest. Be ready to experience a series of parades filled with revelers in costumes. Perhaps you'll even see Rihanna!
A Luxury Hotel Pick in Barbados: Sandy Lane Hotel
It's hard not to include Mexico on a summer vacation getaway list. Cancun is one of the most popular destinations, but its also worth considering nearby Playa del Carmen this summer. The waters here are so clear, making it one of the top diving destinations in the world. With such pristine beaches and a slew of luxury hotels, there's a definite upscale vibe to this area. There's a lot more to do here than just enjoy the beach, too. You can shop on Playa's Fifth Avenue, explore nearby Mayan ruins, and spend a day at Xcaret, an eco-friendly theme park.
An All-Inclusive Hotel Pick: Royal Hideaway Playacar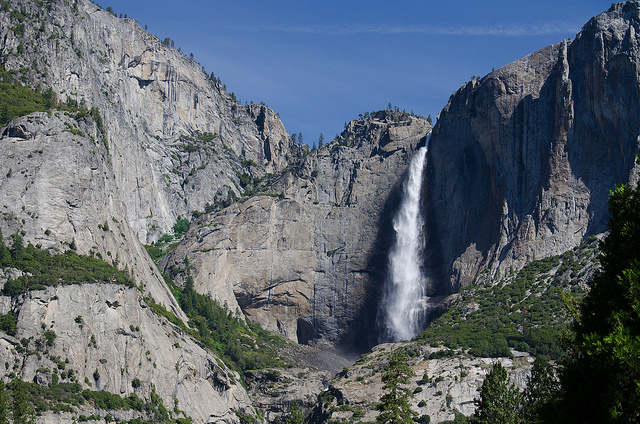 Nature lovers who aren't in the mood for a beach might want to consider a trip to Yosemite for their summer getaway. During May and June, snow melts on the mountains around Yosemite, allowing beautiful waterfalls to form and instigating blooms of wildflowers throughout the national park. There are many activities for the whole family to enjoy, like hiking, gold panning, and enjoying the Yosemite Music Festival in July. Sure, the weather will be a bit warm for a hike, but it's still pretty cool in in the mornings.
A Kid-Friendly Hotel Pick: Tenaya Lodge at Yosemite
If you're looking for a late summer vacation, consider Costa Rica. It's still technically the rainy season, but the rain won't be too much of a bother to your trip, coming and going quickly. Plus, with it being off-season, the prices for flights and hotels will be considerably cheaper. If all of that doesn't convince you, perhaps this will: Costa Rica is a beautiful green country filled with great surfing, lovely beaches, national parks with diverse wildlife, zip lines galore, and great volcanoes for hiking trips.
A Romantic Hotel Pick: Nayara Springs – Relais & Châteaux
The islands of French Polynesia have lovely lagoons, waterfalls, and non-active volcanoes, all of which attract visitors to its beautiful shores. There are even beaches with volcanic black sand, making for a different experience than your typical white-sand beach. The island is a great haven for surfers, divers, and snorkelers, too. This island is paradise in the summer as temperatures average in the 80s, making for lovely days at the beach.
A Luxury Hotel Pick: InterContinental Tahiti Resort & Spa
If you want to skip the salaciously hot destinations of the Caribbean during the summer months and are looking for a bit of adventure, head to South Africa. It's winter in South Africa from June through August, and with that comes a dry season in most places (besides the Western Cape). This makes for perfect conditions for witnessing wild African animals on safaris and game reservations. Beyond animal adventures, there's lots of hiking, shopping in major cities, and even beaches to enjoy in South Africa (it'll be on the chillier side, but still warm enough to hit the sand!).
A Hotel Pick in Pillanesberg National Park: Kwa Maritane Bush Lodge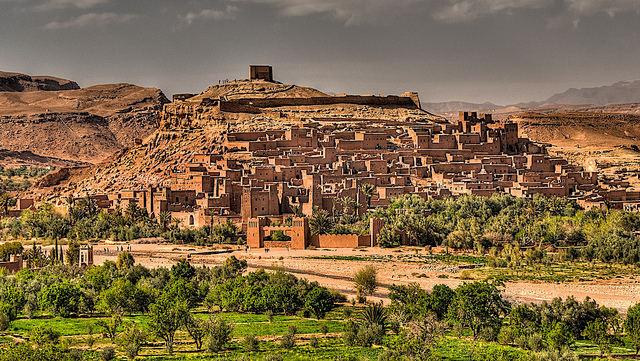 There are so many reasons to visit Morocco any time of the yea, as it's a country of cultural crossroads. In the summer, it's pretty hot, making it the low season for tourism and perhaps a bit more affordable for travelers. Visitors in the summer can witness how the country celebrates Ramadan until the end of June. There's also the Ganoua and World Music Festival to enjoy in the coastal town of Essaouira. Culture, beach, and music, anyone?
A Romantic Hotel Pick: Riad Noir d'Ivoire
For such a tiny island, Bali provides a wonderful diversity of summer vacation getaways. Party-goers should head to Seminyak or Kuta. Surfers and low-key beachgoers often enjoy southern Bali areas like Bingin Beach and Uluwatu Beach. Artists, literary minds, and yogis might find themselves in the cultural center of Ubud. Across the country, there are beaches to lounge on, great surf, diving galore, volcanoes to hike, and ancient temples to enjoy. Summer may be a high season for tourism, but travelers can still find hotels for less than $50 a night and meals for less than five dollars. For more ideas, check out our Bali cheat sheet.
An All-Inclusive Hotel Pick: Sol Beach House Bali Benoa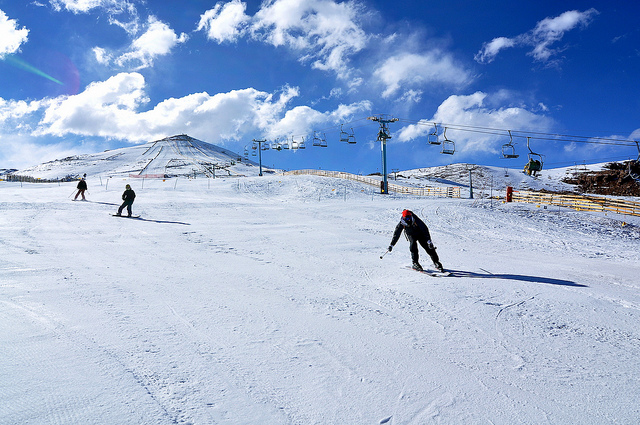 Chile provides a unique opportunity for a summer vacation for those in the northern hemisphere, as it's winter, there! If skiing is your thing, we recommend making Santiago your home base. It's surrounded by snowcapped mountains that make for a wonderful ski vacation. Enjoy off-season days on the mountain with lower prices and less tourists. Plus, with smaller crowds, it's easier to visit major attractions in the city, too, like San Cristobal Hill. After a day on the slopes, you can take advantage of all the perks of this international city like, shopping, restaurants, and fun neighborhoods to explore.
A Romantic Hotel Pick: The Aubrey Boutique Hotel
Curacao is often overlooked as a summer destination and that's a shame. It's less crowded than its neighbor, Aruba, but has similarly beautiful beaches. The capital of Willemstad is a UNESCO World Heritage Site and sports colorful buildings, great restaurants, and a culture that's a mix of Dutch, Spanish, and native Caribbean. Beautiful shores (and lively parties into the early hours) make for an all-around summer getaway. The summer is off-peak season, so flights and hotels are pretty affordable. Another perk? It's practically hurricane-free.
A Boutique Hotel Pick: Baoase Luxury Resort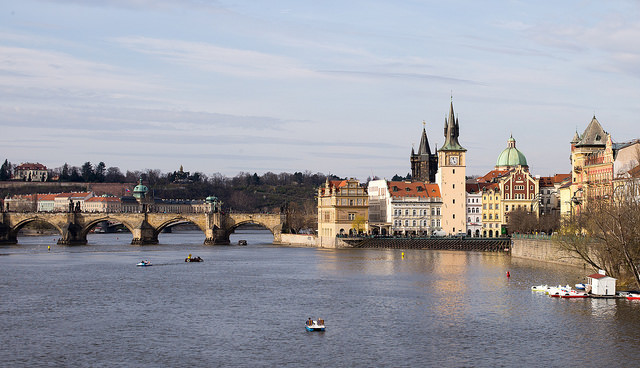 Prague is all the rage on the travel scene right now, but that's not what makes it perfect as a summer getaway. The weather is warm, but not too hot (it only reaches the mid-70s), so the city becomes quite lively — there are more people out and about and more events around the city throughout the season, compared to winter. The city is filled with historic sights to behold like Prague Castle, Charles Bridge, and the Old Town Square. Afternoons and evenings are relaxed and enjoyable, especially at one of the many restaurant patios. Just grab a Czech beer (it's not carbonated!), gather with your travel companions, and watch the sunset over the city of spires. Check out more tips and photos in our Prague travel guide.
A Luxury Hotel Pick: The Emblem Hotel
Thailand is a good destination for a summer getaway — if you can make it there before mid-July, when the monsoon season can really hit the country hard. The sprawling metropolitan of Bangkok has beautiful temples like the Grand Palace and Wat Arun, lots of shopping at many popular markets, and the lovely Lumphini Park. With a pulsing nightlife and gay-friendly attitude, it's also a good destination for LGBTQ travelers this summer. Plus, the exchange rate to the dollar is very favorable, meaning you might be able to book a luxury hotel at a very affordable price. Going in July or August? Koh Samui, Koh Tao, and Koh Phangan are off the East Coast in the Gulf of Thailand, and more protected, meaning they often have great weather at this time of year. Check out our seasonal guide for more details on the weather.
A Party Hotel Pick: SO Sofitel Bangkok
Colorado in the summer might sound a bit odd, but trust us on this one. When the sun comes out and the snow melts, Colorado is a different kind of beautiful than the wintry landscapes you might typically picture — there are wildflowers galore. Not to mention there are fewer tourists and reasonable prices for airfare and hotels in the ski towns and Denver. Without the snow, visitors can enjoy hiking, cycling, and camping. Plus, it's the perfect time to whitewater raft one of the many rivers of the state.
A Historic Hotel Pick (that was Stanley Kubrick's inspiration for "The Shining"): Stanley Hotel
As in its southern hemisphere counterparts, Australia is in the middle of winter during our summer, and there are a lot of reasons to head Down Under then. Consider visiting Sydney in June to enjoy VIVID, the largest music and lights party in the southern hemisphere. It's still warn enough to hit the beaches for diving trips at the Great Barrier Reef. Australia also has beautiful mountains that are great for skiing during this time. Whale migration occurs in June and July in Australia, making for great ocean excursions to see the beasts of the sea in Queensland and Victoria.
A Beachfront Hotel Pick: Kewarra Beach Resort & Spa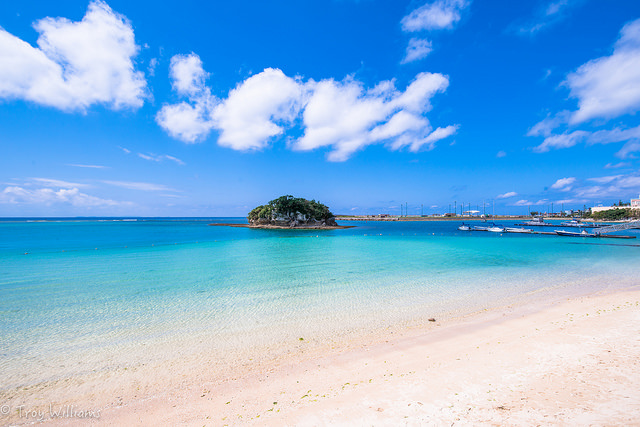 There are many reasons to visit Japan, but it's a particularly great destination during the summer. It is an island, so, suffice to say, it has some amazing beaches to enjoy on a summer holiday. It's also a wonderful place for scuba diving. Mount Fuji is the safest to climb during the months of July and August. There are also a ton of summer festivals and large fireworks displays that you won't want to miss.
Iceland in the summer affords tourists with better road conditions, longer daylight hours, and warmer nights. In the winter, it's very hard to visit the interior of Iceland, as roads can be frozen and closed, but as summer comes around, the ice and snow melt, and travelers can explore off-the-beaten paths that lead to stunning highlands and crater lakes. Summer is also the perfect time to see adorable puffins, swim in the ocean, pick wild berries, and party with locals at one of the many outdoor festivals. The only downside is you won't be able to see the northern lights!
A Romantic Hotel Pick: Hotel Ranga
With temperatures in the high 80s, summer, which is off-season, is the perfect time to visit Puerto Rico — like at other destinations on our list, rates become more affordable. But just don't spend all of your time at a beach resort. Puerto Rico offers so much more. Enjoy culture and a lively atmosphere in San Juan or witness the beauty of bioluminescent bays on Vieques. You can take a zip line through the jungles and then splurge on the delicious food. And since Puerto Rico is a U.S. territory, U.S. citizens don't need a passport to go.
An Upscale Hotel Pick: La Concha Renaissance San Juan Resort
If you've always wanted to hike to Machu Picchu, the northern summer is the time to do it, because it's actually winter in Peru. The days are warm, but not hot — perfect for hiking – and the nights are cool, so there's little need for air-conditioning. Book a stay in Cusco for a few days, and you'll have a chance to explore other Incan sites like Saksaywaman, Coricancha, and the Sacred Valley. You'll also be able to enjoy pisco sours, the fun nightlife, and local cuisine here, too! Then head out on the train directly to Machu Picchu, or start hiking a trail that leads to the historic landmark. Note that there are also a lot of festivals in Cusco in the summer, some of which are religion-focused, though there are others like Peru's Independence Day and the Cusquena International Beer Festival.
A Boutique Hotel Pick: Casa Andina Premium Cusco
Did you know that Portugal has some of the most beautiful beaches in Europe? It's one of the many reasons it's a great summer getaway. Lisbon provides a lovely European vacation with historic sites, fantastic food, and great shopping. But with 1,000 miles of coastline, Portugal's beaches are most loved in the summer by locals and international travelers alike, as the sands are pristine and many feature stunning cliff backdrops. Our Portugal cheat sheet will help you plan your perfect trip.
A Romantic Hotel Pick: Bela Vista Hotel & Spa
Still lugging around that outdated carry-on from 2006? It's time for an upgrade. With 360° spinning wheels, a TSA-approved lock, a super hard exterior shell, and a USB-port for charging whatever it is you need charged, the Carry-On from Away is built to be your last.
You'll Also Like: