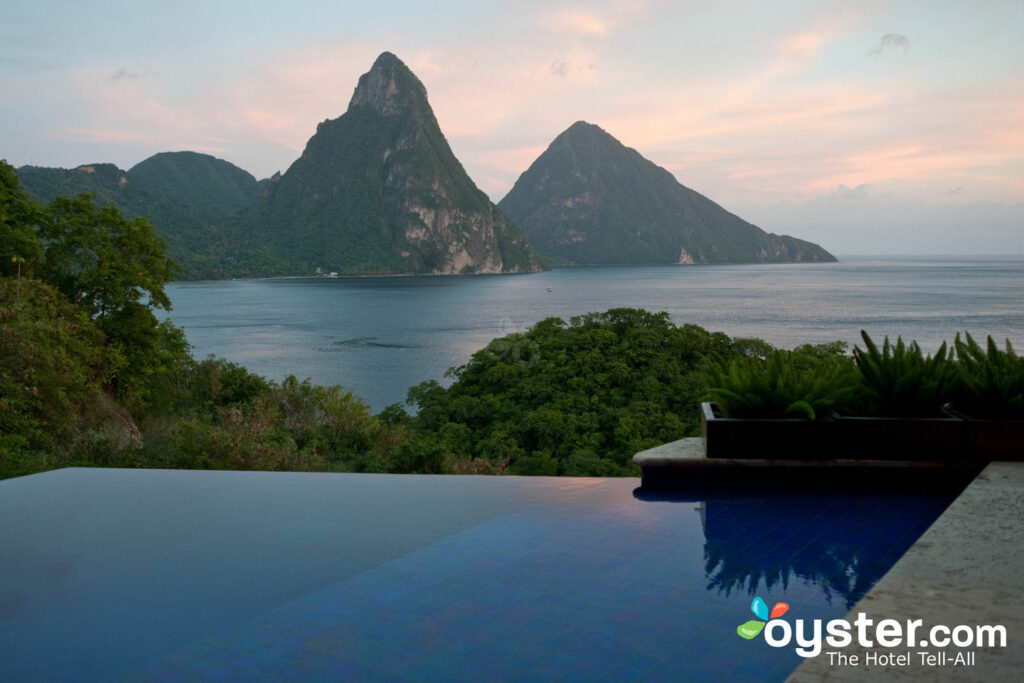 With an estimated number of U.S. couples honeymooning per year, competition among destinations is fierce. That being said, there are still two major players -- and the -- that dominate the market. According to statistics, around of couples head for the Caribbean islands and opt for Mexico. And while those figures showcase the rival resort destinations as nearly neck and neck, Lindsey Cummins of the social polling app, Winq, revealed that of their users prefer to honeymoon in the Caribbean. Here, we break them both down, so you can decide which is the best option for you.
All-Inclusives
All-inclusive resorts, which set the budget before jetting off, make honeymooning easy and stress-free. And while there are several places in Mexico (think Mexico City and Sayulita) and the Caribbean (think Havana and Nicaragua) that aren't known for their all-inclusives, both are home to a wide range of top picks.
In the Caribbean, destinations like the Dominican Republic, Puerto Rico, Jamaica, the Bahamas, and St. Lucia host some of the cream-of-the-crop all-inclusive resorts. Paradisus Palma Real in Punta Cana, for example, offers a breathtaking setting, jaw-dropping courtyard, pools, and beach in addition to a standout food and beverage program that includes international buffet spreads for breakfast and lunch and a la carte restaurants (one from a Michelin-starred chef) that will wow even the most skeptical of all-inclusive resort-goers. And Jade Mountain Resort in St. Lucia is one of the most romantic resorts in the world, thanks to its incredible Piton views and large suites with canopy beds and whirlpool tubs.
Much like the Caribbean, Mexico is also home plenty of amazing all-inclusive options, especially in destinations like Playa del Carmen, Cancun, Los Cabos, to name a few. The Grand Velas, which is set over 80 acres of mangroves, is one of Riviera Maya's most sophisticated properties. The resort features luxury suites, stunning pool complexes, a spa, and eight restaurants. The all-inclusive rates also include gourmet dining for all three meals, bar service at all pools and the beach, daily restocking of the minibar, 24-hour butler service, and fitness classes.
Beaches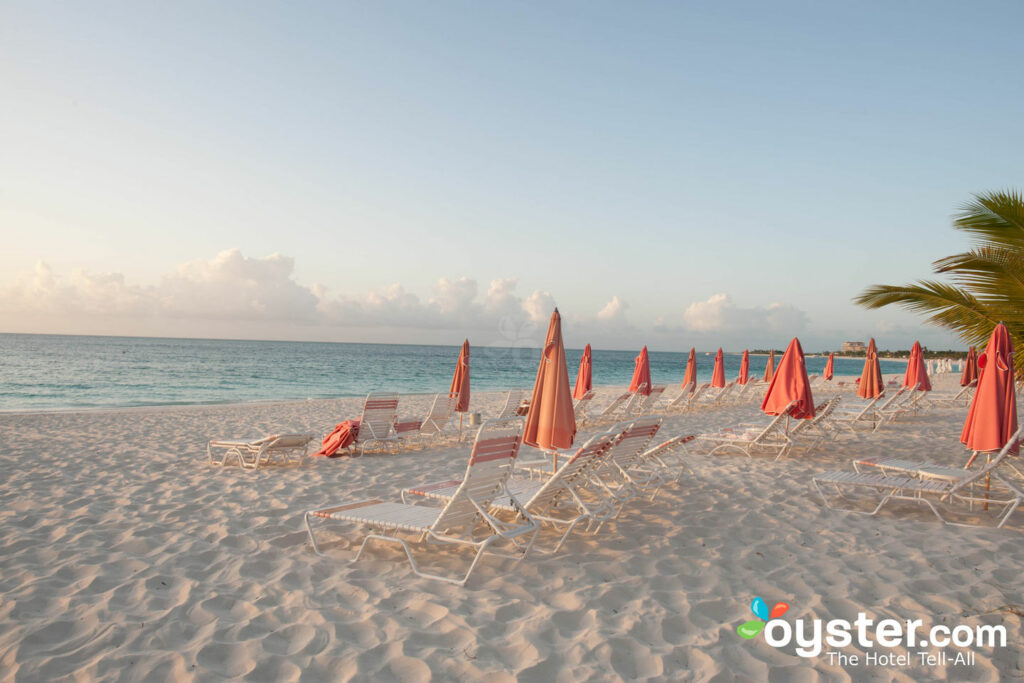 When it comes to soft sandy shores and pristine waters, both Mexico and the Caribbean do not disappoint. Grace Bay Beach in Turks and Caicos is a perfect spot for swimming, snorkeling, and scuba diving, as is Seven Mile Beach in Jamaica (not to be confused with the also amazing Seven Mile Beach in Grand Cayman), which features calm waters, colorful fish, low-key restaurants and lounges, and more. Frenchman's Cove, also in Jamaica, features a white-sand beach surrounded by lush vegetation. And Anse Chastenet, which is situated in St. Lucia, is covered with soft sand, lined with palm trees, and looked over by the towering Pitons.
As for Mexico, Playa Norte in Isla Mujeres offers calm, crystal-clear waters and white sand, while the Tulum ruins area showcases a dramatic beach with powdery sand, rugged cliffs, and turquoise waters. Akumal Beach, a top-notch area for snorkeling, is another great choice. And while you might find choppy waters at Playa del Amor in Cabo San Lucas, Playa del Carmen's calm blue ocean makes a great case for Mexico's beaches. Many Mexican resorts, like Blue Diamond Riviera Maya, are also designed for honeymooners who want to stay right on the sand.
Luxury Service
Nora Blum of Travel Leaders had no problem choosing between Mexico and the Caribbean as the ultimate honeymoon destination. "There are an abundance of adult-only all-inclusive options in Mexico. Each offers unique amenities to suit customers based on their honeymoon preferences. I also think the level of service is higher at these five-star places in Mexico," she says. For example, the features stylish villas with private pools, a gorgeous beach, high-end spa, and plenty of outdoor activities, including golf, tennis, and snorkeling. That being said, there are also plenty of Caribbean resorts offering top-notch luxury services. Many high-end all-inclusives, such as the Sandals resorts, have the option of butler service and 24-hour room service. At Jade Mountain Resort, guests are given cell phones to contact their butler at any hour. In addition, being greeted with cool towels and welcome cocktails is commonplace in the Caribbean. Overall, both Mexico and the Caribbean have a number of luxurious options for adults only.
Variety
While many couples look for the luxury and relaxation that comes with a beachside resort, others are after something a little different. , which is known for its buzzing art scene, delicious cuisine, and beautiful architecture, is becoming an increasingly . On the other hand, has recently opened up to American travelers, making it an intriguing choice for couples looking for a unique trip in the Caribbean. "Cuba has been the 'forbidden fruit' of travel for U.S. citizens for many years. And now, adventurous couples seeking more than just a Havana city vacation are able to honeymoon off-the-beaten-path with kayaking, hiking, biking, snorkeling, wildlife-watching, and more," says Mychal Ferger of Row Adventures.
Don't be tempted to leave the all-inclusive resort in destinations like , and and explore what lies beyond. Dan Bagby of travel site Honeymoon Always says, "It's hard to compare Mexico to the Caribbean because there are so many different destinations. But if I had to choose between the two, I would go with Mexico because there's much more variety. You can stay at an all-inclusive resort and relax near the beautiful ocean, but there's also access to the Mayan ruins and other attractions you cannot find in the Caribbean."
Value
Both Mexico and the Caribbean played a prominent role in our list of the best bang-for-your-buck all-inclusive resorts. There's great value to be found in places like Mexico's Royal Solaris Los Cabos and the Riu Palace Paradise Island in the Bahamas. That being said, Mexico might just be the winner thanks to the strength of the dollar. According to Ben Gritzewsky of Frosch, a privately-owned travel management company, "almost nowhere does the dollar go as far as in Mexico, especially with the current currency exchange rates."
Related Stories:
All products are independently selected by our writers and editors. If you buy something through our links, Oyster may earn an affiliate commission.