When wanderlust strikes and the call of the open road is too strong to resist, it shouldn't matter which decade of your life you happen to be in. Age is but a number, but bearing in mind the old adage, 'right place, wrong time,' some road trips can be better suited to some demographics than others. While everyone is different and there are no definitive dos and don'ts when it comes to choosing the right destination for your age, factors from increased disposable income to logistical practicalities come into play. That's why we've compiled a list of domestic and international destinations that will hopefully inspire a dream road trip in every decade of your life.
Whether you're fresh out of college or attempting to establish yourself in a career, your 20s are a decade full of rapid change. That being said, this is a great time to slow down and hit the road. The vast expanse of the U.S. offers plenty of road trip options, but arguably the most iconic is Route 66. Classic motels, mom-and-pop diners, and some of the most amazing landscape you'll ever see await. And since the domestic trip means you'll need nothing but a car to get there, Route 66 also makes for a more affordable option. While only about 85 percent of the route survives, the journey still retains its legendary appeal, making it something of a rite of passage.
Our Hotel Pick:
Having explored the U.S., your next trip will take you halfway around the world for an entirely different experience. Thanks to the increased disposable income you might have at this stage in your life, consider a trip to Australia. And while there are plenty of road trip options in a place packed with natural beauty, we'd recommend Australia's Great Ocean Road in the south. Since the journey kicks off from Torquay, just an hour outside of Melbourne, you can also make the most of the excellent food, coffee, and cultural scene in the hip city. As for the road trip itself, spend a week driving on the approximately 155-mile road to Warrnambool. On the way, take in the dramatic scenery and wildlife and stop for hiking, swimming, and quintessentially Australian beach towns. Key points of interest include Loch Ard Gorge, Port Campbell National Park and the 12 Apostles.
Our Hotel Pick:
Having gotten two long and legendary road trips out of your system, your 40s offer a chance to mix luxury with the lure of the open road during a tour of Italy's Amalfi Coast. Rent a car in Sorrento and wind your way down the stunning rocky coast toward Salerno. While the Amalfi Coast route is by no means long, there's plenty to take in—idyllic towns like Positano, beautiful beaches like Lannio Beach, and aquatic excursions to islands like Capri, to name a few. Keep in mind that summer is not the time for a road trip here, as the roads are almost constantly jammed then. The best times to travel here are May to June and September to October, which should work out well, given that vacations might not have to be arranged around school semesters anymore.
Our Hotel Pick:
Once you reach your 50s, you might consider a bucket list-worthy trip to Iceland. With a landscape unlike almost anywhere on earth, the frozen, volcanic country is a sparse, dreamlike pleasure to drive through—if you choose the right car. While a regular cruiser will get you around the roads just fine for some of the year, opt for a more rugged 4×4 vehicle if you're visiting during one of the many months with heavy snowfall. The most popular Iceland road trip is the Ring Road (or Route 1), an approximately 827-mile route that features active volcanoes, waterfalls, glaciers, steaming geothermic springs, and of course, the amazing Northern Lights along the way. Plan to take at least seven days to enjoy everything, and visit in June, July, or August, which offer the most hours of daylight.
Our Hotel Pick:
While cruises and group tours appeal to many retirees, if you want the independence of a road trip, we'd suggest pegging a stop to the Scottish Highlands onto any larger European trip. The North Coast 500 is Scotland's version of Route 66 in the U.S.—only with lochs, whisky, and castles. The beauty of Scotland is undeniable at any age, but visiting in your 60s with an appreciation for a slower pace should offer its own rewards. Leave from on the east coast and loop around the west coast to Applecross and back again. Highlights include the incredible Gruinard Bay, Dunrobin Castle, and Northern Lights over Dounreay.
Our Hotel Pick: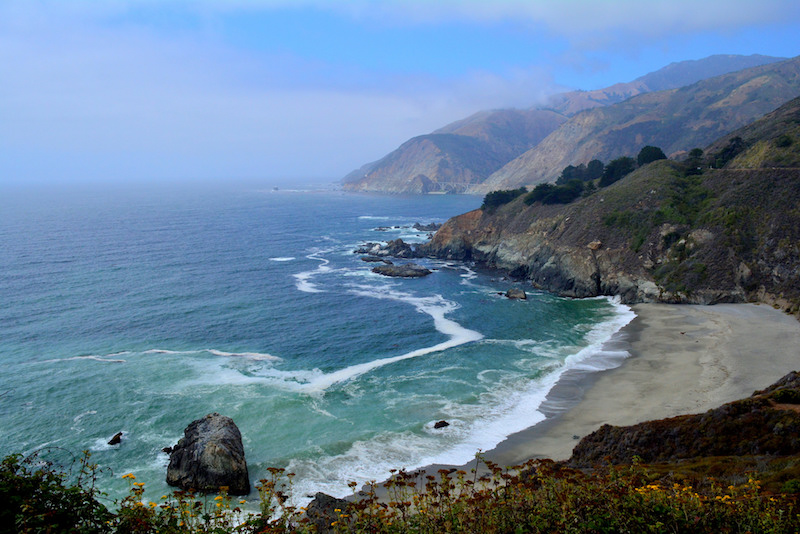 Just as there are some folks in their 30s who have no interest in traveling, there are those in their 70s and 80s who like nothing better than packing their bags and taking a trip. The Pacific Coast Highway drive offers a stellar combination of wildlife, appealing cities, and the high chance of spotting whales. Drive from to , taking in key places like , , and along the way. Aside from the coastal landscape and lush parks, the long strip of coast has plenty of homey accommodations from which to base yourself for day trips and detours during the journey.
Our Hotel Pick:
You'll Also Like:
All products are independently selected by our writers and editors. If you buy something through our links, Oyster may earn an affiliate commission.