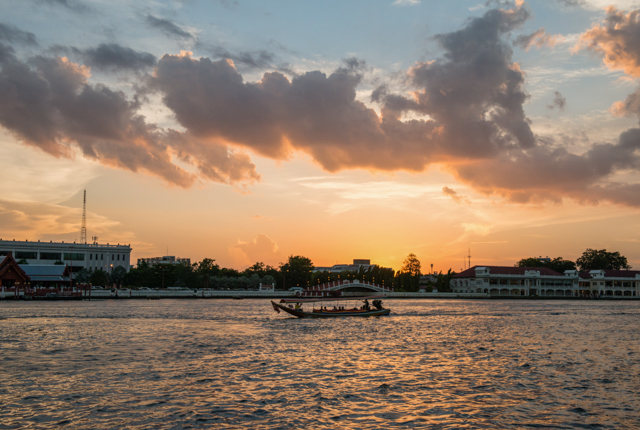 Planning a trip to Southeast Asia and torn between Thailand and Vietnam? We don't blame you. Thailand, nicknamed the "Land of Smiles," offers mouthwatering food, gorgeous beaches, plenty of historical landmarks, a rich culture, and affordable hotel rates. But then again, so does Vietnam. Both countries are versatile and provide travelers with the tools they need to either find their zen or party until the wee hours of the morning. That said, here are a few things to consider when determining which of the fascinating destinations is right for you.
Accessibility and Costs
Entering Thailand is a relatively breezy process. Most travelers visiting the country need only a passport with six months' validity for stays of up to 30 days. Travelers who want to stay longer can apply for visas in advance. Getting into Vietnam is a little trickier, but certainly has gotten easier over the years, particularly for U.S. citizens. As of early 2017, travelers from the U.S., the European Union, and a handful of other countries can apply for an electronic visa in advance, without having to ever send their passports out for visas. Keep in mind that while Thailand's entry requirements have been pretty consistent over the years, the rules for entering Vietnam change quite frequently, so keep an eye on the embassy's website for the latest info.
Both Thailand and Vietnam are relatively easy to get to. Flights from major U.S. hubs to Bangkok and Ho Chi Minh City cost around the same, give or take $50 here and there. That said, hotel rooms and food in Vietnam run a bit cheaper, so if your main priority is getting the most bang for your buck, it's a better option.
Beaches
If beaches are the primary motivating factor for your Southeast Asia sojourn, you may prefer Thailand. The "Land of Smiles" has some pretty awesome beach destinations and tons of tropical islands, from the gorgeous white sands of quiet Koh Lipe to the party-heavy Koh Phangan. At the same time, because of the country's popularity, the beaches can get crowded — a problem you're less likely to encounter in Vietnam. While there are plenty of beaches within a short drive of Saigon, such as Mui Ne, they aren't anything special compared to their Thai counterparts. Still, if you're willing to venture a little further, Vietnam certainly has some great sands of its own, particularly on the island of Phu Quoc, and they tend not to be as overrun as those in Thailand.
Culture and History
The two countries are apples and oranges when it comes to culture and history. Thailand has considerably more temples and sacred spots than the Socialist Republic of Vietnam. Vietnam, however, has some pretty incredible museums and historic sites related to the Vietnam War, plus a considerable amount of colonial architecture, particularly in Saigon. Ultimately, it really comes down to what you are most interested in. If Buddhism interests you, head to Thailand. If war history or French colonial architecture piques your interest, go for Vietnam.
Nightlife
Whether you're in Chiang Mai or Hanoi, you'll find plenty of opportunities to dance the night away, but when it comes to nightlife, it's hard to beat what Thailand has to offer. Both countries have pretty substantial underground music scenes along with plenty of more commercial clubs, outdoor beer gardens, and bars — at least in the big cities. However, you'll find a more raucous vibe in Thailand — not only in Bangkok, but anywhere that attracts large numbers of tourists. In Vietnam, not so much.
Cuisine
When it comes to culinary delights, Thailand and Vietnam come in neck to neck. Both have rich culinary traditions, full of plenty of national dishes and regional specialties. The question of which country has the best food really comes down to personal preference: are you more fond of banh mi and pho or massaman curry and pad see ew? While Vietnam is still a little more affordable than Thailand, street food in both countries is cheap and generally safe to eat for all but the most sensitive travelers (just remember to drink bottled water).
You'll Also Like: