With so many different countries (44 to be exact) and cultures, Europe is likely to be a lifelong source of wanderlust for many travelers. So where should you travel and when? Any of the continent's destinations are a draw at any age, but to help you narrow things down -- and get your travel juices flowing -- we decided to focus on three places that suit specific stages of life. Keep in mind that the best times to visit are in May, June, and September (with the exception of Iceland for the Northern Lights), when prices are reasonable, weather is pleasant, and crowds are fewer than peak summer months. Check out our list for where to travel in your 20s, 30s, 40s, and 50s below, then start checking off your bucket list.
Your 20s: Amsterdam, Berlin, Krakow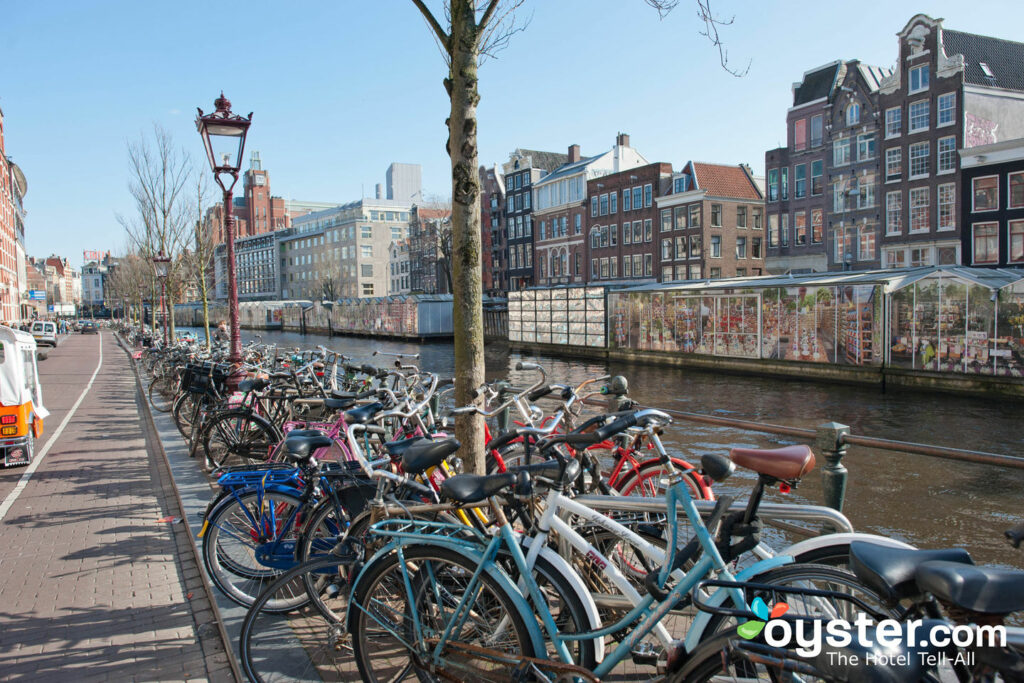 As a young adult, your 20s are likely to welcome the first overseas adventure without the 'rents. These cool cities offer a plethora of backpacker hostels, culture, and nightlife, and are stepping stones for challenging yourself in a new environment, while meeting fellow travelers from all over the globe.
Amsterdam, or Venice of the North with all of its canals, has a romantic side, but younger types will appreciate it for its liberal easy-going lifestyle, brown cafes, the sex, drugs, and rock 'n' roll vibe of the Red Light District (said to be on the verge of a clean-up), live music venues, and bike culture (cycling is the preferred Dutch way to experience Amsterdam and the most popular form of getting around and exploring).
From here, there's a six-hour train to Berlin, one of Europe's most fun and eclectic cities. It also boasts an easy train system to explore the vibrant arts and entertainment scene. This lively city is a sprawling hub of clubs, restaurants, and museums, and it's popular with students, young creative types, writers, and artists who take advantage of its affordable living costs.
The high-speed Deutsche Bahn train travels to Krakow, Poland in about eight hours. While Berlin has more of an industrial look, Krakow will welcome you with a well-preserved historic Old Town featuring tiny alleys, cobblestone streets, and medieval architecture undamaged in WWII (unlike Warsaw). It's not only a pretty city, but it's a young city with a college town feel. There are a lot of students and backpackers here, so you'll find a lot of youthful energy reverberating throughout the place. In fact, many bars and clubs can be found in cellars and courtyards all over the city serving cheap alcohol. For those not interested in partying, check out sights like Cloth Hall, St. Mary's Basilica, the Barbican, Wawel Castle, and Planty Park.
Hotel Pick:
Your 30s: London, Paris, Barcelona
London is often the first point of entry for travelers headed to Europe, but cheap it is not. That being said, it might be better to wait until one has a little more money in the bank before visiting. It's a place that not only boasts a global dining scene and interesting historical landmarks, but also where partying with fellow backpackers ends in chic boutique hotels (versus hostels). Many of London's world-class museums are gloriously free, so you can pop in for an hour or two. Your 30s are the perfect age to take advantage of hip, gentrifying neighborhoods like Walthamstow, Shoreditch, and Peckham as well as classics like Marylebone, Mayfair, and Kensington. This is, arguably, the best decade to fully appreciate all that sprawling London has to offer.
A popular European train route is the ride from London to Paris via Eurostar. The City of Light is another expensive destination that's better enjoyed with a bit of cash flow. A city for romantics, art enthusiasts, foodies, and more, Paris is a place where one can experience long-standing traditions in France, like lingering at a cafe and hitting up traditional French bistros and boulangeries. Folks can also explore — perhaps by Velib bike — the many trendy shops, bars, and restaurants, like Hotel Costes.
The TGV train speeds from Paris to Barcelona in under seven hours. A bit more affordable than the two aforementioned cities, Barcelona is packed with stunning Gothic architecture, art and culture, superb restaurants (and a killer late-night dining scene), and hip bars and clubs. There are also plenty of seriously cool family-owned boutique hotels throughout the Gothic Quarter, Sarria-Sant Gervasi, Eixample, El Poble-sec, and Tres Torres neighborhoods — many of which have rooftop bars and/or pools overlooking the city and gorgeous Catalan landscape.
Hotel Pick:
Your 40s: Vienna, Split, Corfu
By this time in your life, you've knocked out the major European capitals, but may have skipped over Austria's home to Mozart, Beethoven, Schubert, and Freud. Vienna is an elegant city, exuding a special grace with all of its lovely Rococo (or late Baroque) architectural character. Simply wander the spacious streets, stop into museums and palaces, and take long, leisurely breaks in Vienna's great cafe landmarks (3 p.m. is the usual time for the daily coffee-and-pastry ritual) before getting ready for a production at the Vienna State Opera.
Take a quick flight south to Split, which lies along the Croatian coast, and acts as the gateway to many nearby islands. But the Old City here is even older than Dubrovnik's (another walled city) and in many ways, just as impressive without as many tourists and cruise ship passengers. Split's downtown is the only one that's actually carved from the remains of an ancient Roman palace. (Emperor Diocletian built the extravagant palace to live out his days as the head of the Roman empire's eastern half.) Not only that, but prices here tend to be cheaper than those in Dubrovnik as well. Split's unique setting and dramatic mountains act as a beautiful backdrop to the turquoise waters of the Adriatic. Visitors can head inland to Klis, a town located around a mountain fortress. "Game of Thrones" fans will recognize this setting from Season 4.
From here, head further south to the Greek Islands. Corfu, the northernmost of the Ionian islands, is a charming blend of Venetian, British, and French colonial influences, along with a vast landscape of pastel villages, woody mountains, rolling olive groves (resembling Tuscany), and better beaches than other nearby islands. Younger types will want to stay south, but 40-somethings will want to stay on the island's resort-studded northeast coast, (nicknamed Kensington-on-Sea), which offers sophisticated cocktail and dining options plus museums and culture that comes from a long line of intellectual and artistic roots.
Hotel Pick:
Your 50s: Akuyeri, Copenhagen, Puglia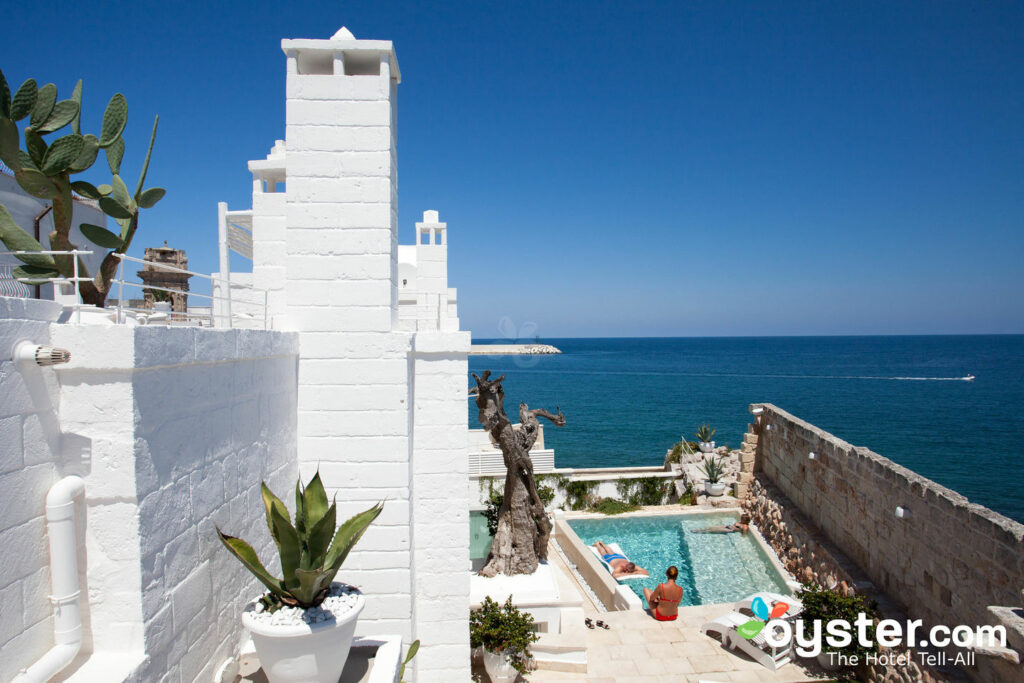 By this decade, you are likely to feel well-traveled and are looking to cross some important experiences off the lifelong to-do list. Timing is everything and your 50s is an ideal age to visit the scarcely populated island country of Iceland. Akureyri, the country's second largest metropolis, will provide a fun base for taking in the spectacular Northern Lights (also called Aurora Borealis), which can be seen from September through April on clear and crisp nights.
From here, take a flight to Copenhagen, the Danish capital festooned with bright colorful architecture and cobblestone streets. This is one of the famously cool and expensive Scandinavian cities. Quality on a whole tends to be quite high, so the higher prices feel somewhat valid. Save up and splurge on one of the city's best restaurants. Noma, Rene Redzepi's restaurant that opened in 2003 and was once voted best in the world, was the birthplace of the modern Scandinavian movement (foraging for ingredients) that's now found all over the globe. Redzepi closed Noma at the end of 2016 and will re-open as an urban farm, but visitors can still book a table at Geranium, the first Danish restaurant to earn three Michelin stars.
End this epic trip by flying into Rome and renting a car. Instead of heading southwest towards the Amalfi Coast with its touristy vibe, head southeast to lesser-known and approachable Puglia, located in the heel of Italy's famous boot. Here, you'll find prehistoric trulli (or stone huts), which are whitewashed houses with cone-shaped roofs. Dine on earthy Italian cuisine, visit nature reserves, wineries, caves, and relaxed villages known for Greek and Turkish history, and take in the gorgeous vistas overlooking the Mediterranean and Adriatic coasts.
Hotel Pick:
Your 60s: Portugal, Switzerland, Prague
What's that saying — 60s are the new 40s? Perhaps you're thinking about retirement or slowing down the career, so that you can pick up on the adventure. Start the trip by flying into Lisbon, the capital of Portugal. In addition to its pastel houses, mix of architectural styles, ancient ruins, black-and-white mosaic cobblestone streets, cathedrals, and fountains, the city is also known for seven hills overlooking views of Rio Tejo, as well as the Palace of Pena with 500 species of trees. Afternoon bicas (espresso stops) turn into pitchers of sangria, and with cheap booze and lackadaisical laws (no open-container laws), Lisbon has a laid-back and young vibe. Partake in the fun for a night before heading north to Porto, a hilly coastal city known for miradouros (or lookouts) and Port wine production. There are even plenty of places to enjoy the signature drink. The Beaux-Arts train station is a great stepping stone to Porto's charming historic and medieval riverside district (Ribeira), which is home to rabelo boats (cargo ships), bridges, narrow cobbled streets, hilly overlooks, and baroque churches and palaces. Save the last night for dinner at Cantinho do Avillez, a chic restaurant from one of Portugal's top chefs, Jose Avillez.
Fly into Zurich and take advantage of Switzerland's excellent train systems. This is a way to experience and photograph some of the most spectacular scenery in the Swiss Alps without worrying about the white-knuckle drive. There are two picturesque railways called the Glacier Express and the Bernina Express, and tour companies offer excellent itineraries, like the 10-day route that starts in Zurich and heads to the jagged peaks of the Matterhorn from the base of Zermatt. There's only one way in and out of this charming car-less alpine town (the train), which is a prime spot to enjoy skiing, hiking, and gondola rides through beautiful mountain landscapes. The journey continues to St. Moritz and further south, crossing the alps and into the Italy to end the trip at Lake Como before flying out of Milan.
Fly from Milan to Prague, Czech Republic's capital and City of 100 Spires. Prague is known for its Gothic-style architecture, including the Church of Our Lady Before Tyn, Prague Castle, and the Charles Bridge that was built between the 14th the 15th centuries with 30 statues. Tip: head to the latter at sunrise before the crowds hit. Culture and history lovers will enjoy exploring the Old Town Square with its Astronomical Clock, the oldest working clock of its kind in the world. While there, pop into a pub for a local beer and Czech classics like beef tartare, garlic soup, and chicken schnitzel. Take the funicular railway to the summit of Prague's picturesque park that boasts stunning views across the city from the observation deck. Folks can also walk through neighborhoods like Mala Strana (also known as Lesser Town) as well as other hip — and far less touristy — neighborhoods boasting cosmopolitan cafes and cutting-edge art galleries.
Hotel Pick:
Your 70s: Edinburgh, Lisse, Rhine Gorge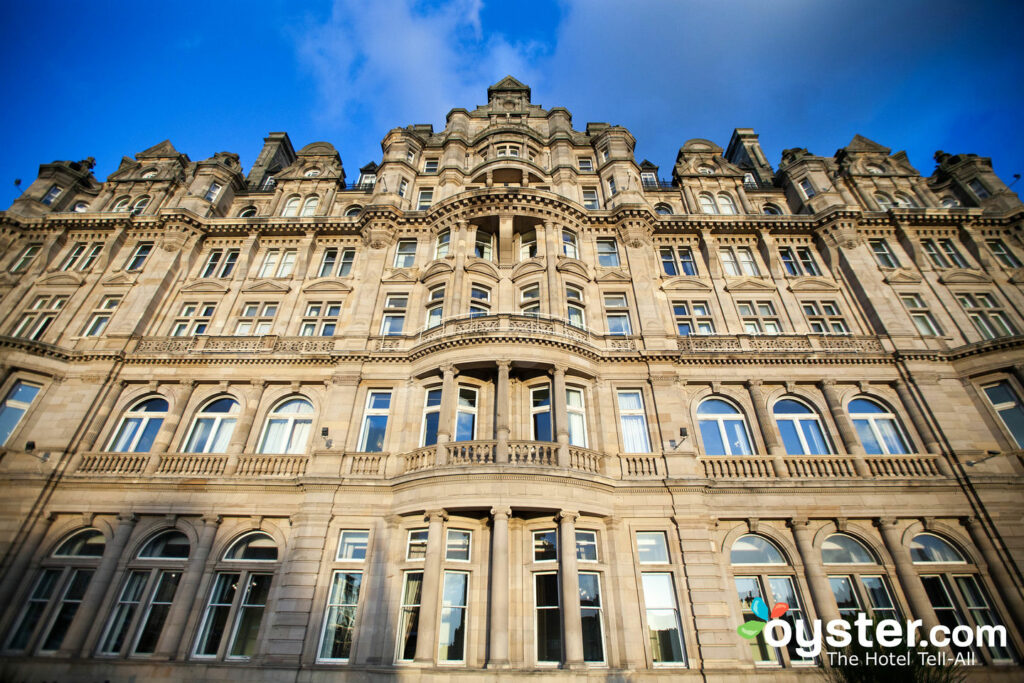 Britophiles in their 70s have probably already been to London, but if they haven't been to Edinburgh yet, this is a great time to experience the second-most visited city in the United Kingdom. Scotland's compact, hilly capital is a walkers' delight, filled with narrow, charming lanes called closes. It has a medieval Old Town, as well as elegant Georgian architecture in the New Town, pleasant squares and gardens, and neoclassical buildings. Bring comfortable shoes, as history buffs will not want to miss hoofing it to Arthur's Seat, Edinburgh Castle (home to the country's crown jewels), Calton Hill (topped with monuments and memorials), and Holyroodhouse Palace, where you can tour Mary, Queen of Scots' former bedroom. Quality souvenirs can be purchased from cashmere and couture hats from Yvette Jelfs to single cask whiskeys. Have a celebratory final dinner at The Witchery, a well-known elegant restaurant that's hidden at the gates of Edinburgh Castle, with oak-paneled walls and a Secret Garden.
It's back to the Netherlands, but this time, instead of experiencing Amsterdam in your 20s, you are here to see Holland in the springtime. A great day trip from Amsterdam is the town of Lisse where the main attraction is Keukenhof, an expansive 19th-century park known for Dutch spring flowers. Though each year depends on the winter weather, spring flowers typically start blooming between February and May, first with crocuses, which turn into daffodils, then hyacinths, and finally the biggest draw: large expanses of colorful tulips in early April.
The Rhine Gorge is a popular name for the Upper Middle Rhine Valley, and Amsterdam, conveniently enough, is also the departure point for a cruise along the Rhine and Moselle rivers. Luxury cruise companies like Uniworld offer 13-day itineraries that take in wineries, castles, and gorgeous scenery. Relaxing stopovers offer the chance to visit lovely uncrowded European villages, while biking allows folks to explore great towns Trier, a UNESCO World Heritage site that was once known as the "second Rome" (it has more monuments from ancient Roman times than any other German city). The cruise continues to the Moselle river with stops in Luxembourg, Strasbourg, Boppard, and finally Basel.
Hotel Pick:
Your 80s: Reims, Istanbul, Tuscany
Truth be told, Paris is one of those places that makes for a great vacation at every age. Start your European adventure with a night or two at Hotel Plaza Athenee, then hire a private car to transport you to Reims, a city in northeastern France's Champagne-Ardenne region. The city boasts stunning Gothic architecture, like the Cathedral of Notre-Dame de Reims, where French kings (two dozen of them) were crowned for more than 1,000 years. Also, look for Porte Mars, an ancient Roman arch that dates back to the third century AD. From Reims, take a day trip to Epernay, where you can visit the best Champagne houses, many of which offer tastings and cellar tours. Check out the Taittinger headquarters — some of cellars here occupy fourth-century Roman stone quarries. And while in Reims, stay (or at least visit) the unbelievably elegant Les Crayeres.
The Venice Simplon-Orient-Express train uses original carriages from the 1920s and 1930s and runs to major destinations in Europe, including London, Venice, Paris, Istanbul, and more. Enjoy a few days in Istanbul, which is home to wonderful sights like the Blue Mosque and Hagia Sophia. If you have extra time to spare, take the Orient Express route from Istanbul to Venice, which travels through Bucharest, Budapest, and Venice. The ride offers excellent service and cuisine, including breakfast served in the luxury cabins, three-course lunches, and four-course dinners.
Once in Venice, drive down to Tuscany. Rent a villa with an outdoor pool during the summer months and invite the whole family. Cortona is one of the oldest hill towns in Tuscany and is featured in Frances Mayes book "Under the Tuscan Sun." Its medieval streets are pleasant to wander and you'll be rewarded with wonderful views of the countryside along the town walls.
Hotel Pick:
NOW WATCH: 11 Things You Need to Do in Europe Before You Die
https://www.youtube.com/watch?v=5HyiNSLbSq0
Update (January 10, 2017): We had originally planned to publish a separate story on where to travel in later decades, but after feedback decided it would be best to expand the original piece.
Related Stories:
All products are independently selected by our writers and editors. If you buy something through our links, Oyster may earn an affiliate commission.