Best Kid-Friendly Hotels in Prague
Prague isn't the first destination to come to mind when planning a family getaway, but that doesn't mean this European city isn't well-suited for traveling tots. We picked out six hotels that are great for families; several have pools, while others offer kid-friendly features like game rooms and apartment-style accommodations.
See All Prague Hotels
1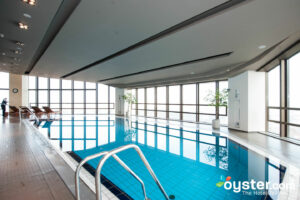 At its core, Corinthia Hotel Prague may be a business property, but this luxury hotel is nonetheless a great choice for families visiting the city. The standout kid-friendly feature is the indoor pool, but other perks include large rooms, free train station pickup (which is especially nice for large families), and three on-site restaurants.
2
This boutique property, with a variety of room types, caters to families with its fun, colorful design, on-site game room with a free Skype booth and Xbox station, and popular free breakfast. A great central location means many sights are within easy walking distance, and the whole family -- including pets -- are welcomed here.
3
Rooms at this mid-range property aren't as well-suited to families as those at fusion hotel prague, and the location is more removed, but the Panorama Hotel does have a pool which is popular with kids. Other family-friendly perks include casual dining, free Wi-Fi, and a pet-friendly policy.
4
A pet-friendly property (in fact, guests can have up to two pets per room), the Hotel Suite Home is also a kid-friendly property thanks to its 28 apartments featuring full kitchens and hardwood floors. Some also have gorgeous city views from terraces or balconies. Hotel Suite Home packs a solid value; rooms come with free Wi-Fi and free breakfasts that include both a buffet and cooked-to-order menu. Unlike Panorama, though, it does not have a pool.
5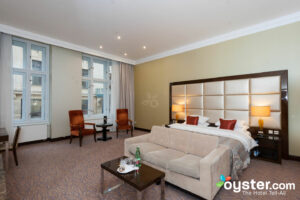 Hotel Kings Court is one of the most luxurious hotels on our kid-friendly list, but it comes in fifth because it caters much more to business travelers and couples than families. Still, there are plenty of facilities and amenities here that make it a solid choice for those seeking kid-friendly accommodations. Rooms are large, there's a pool (albeit a small, sexy one), and an on-site restaurant serves a variety of cuisine.
6
Aparthotel City 5 offers a solid value with its 20 apartment-style rooms. The mid-range property doesn't have much in the way of facilities, but families appreciate the in-room kitchens, as well as the children's play area and free Wi-Fi. Bathrooms are small, though, and its location is removed from major tourist destinations.