Best Pet-Friendly Hotels in Washington, D.C.
It's an age-old dilemma. Your family is heading off on vacation, but you don't want to leave your beloved pet in a kennel (or at grandma's). Do you sacrifice a stay in a quality hotel and put up with whatever roadside hole-in-the-wall accepts pets? Actually, that won't be necessary. In Washington, D.C., you have plenty of accommodating hotels that are happy to let you bring your pet, though pay close attention to any fine print! Here are some of our favorites that don't just permit your pets, but pamper them. Please note that all fees and restrictions are current at the time of this writing, but they are subject to change.
See All Washington DC Hotels
1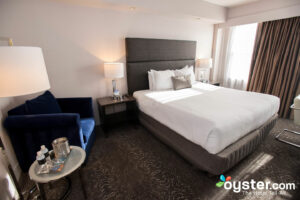 For absolutely zero fee, guests are welcome to bring their pets to the Kimpton Carlyle Hotel, where they will find beds, bowls, food, and doggie bags for walks in the rooms. Plus, pets are welcome to join the daily wine hour. It's not just this D.C. Kimpton that is so welcoming to pets -- every single one of its property welcomes pets of all shapes, sizes, and species. Other Kimpton properties in D.C. include the Hotel Monaco Washington D.C., the Hotel Palomar D.C., the George, Hotel Rouge, and Madera.
2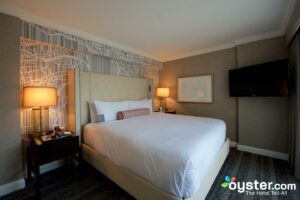 Dogs are given the VID (Very Important Dog) treatment the moment they walk through the door. At check-in, dogs are gifted a special treat by the Executive Pastry Chef, a bottle of water, and a placemat. The hotel staff can answer all of your dog-related D.C. questions, whether you're looking to bring your pet to lunch or you simply need a good route to walk. There's no fee to bring your furry friend, and if you book the "It's a Dog's World Package," five percent of your room's rate will be donated to the Washington Animal Rescue League.
3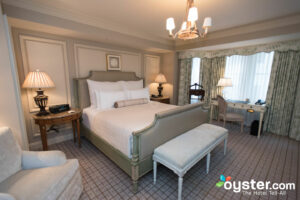 When a hotel has an Executive Canine Officer (in this case it's Lord Monticello, also known as Monti), you know it loves pets. All four-legged guests are welcomed to the hotel with a bed, bowls, and treats, and the concierge is happy to provide human guests with dog-friendly recommendations around the city, not to mention the best walking trails in the area.
4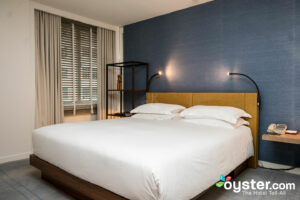 For a non-refundable fee of $150 (a portion of which goes to the Humane Rescue Alliance), Fido will be able to join you at the Park Hyatt. You don't even have to bring a bed or a water bowl, as both are provided by the hotel -- and so are canine treats! The staff is also happy to suggest nearby doggy daycares, vets, and groomers. Guests should note that pets are not allowed in the Blue Duck Tavern, the Lounge, or the Guest House.
5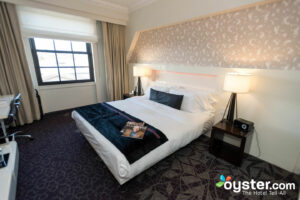 The list of pet perks and services at the W in D.C. is quite exhaustive, including a welcome kit, a toy, a special collar tag, turn-down treats in the evening, a W bed, grooming, and dog-sitting, to name just a few. There's a maximum of two pets per room, each weighing no more than 40 pounds, and there's a $25 room surcharge and a $100 cleaning fee.
6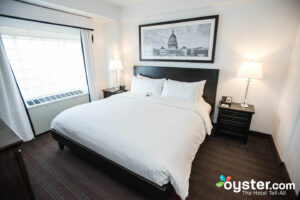 Staying with your pet at Capitol Hill Hotel is all about ease. Once you let the hotel know you're bringing your pet, they will accommodate you on the first floor -- convenient for walks! Their Hounds on the Hill program offers dogs personalized bowls, comfy beds, and treats in the lobby. There's a one-time $100 fee for pets.
7
Pet guests at the Melrose Hotel are welcomed with a bag of toys, treats and more, and beds, bowls, and placemats are available upon request. The hotel also offers dog-walking and dog-sitting services for when your schedule doesn't quite match up with your pet's. The fee for pets is $100, and there's a 75-pound restriction.