A trip to India is not only about taking in its many tourist sights, but also experiencing a bit of this fascinating country's unique culture, way of life, and special vibe. India's vibrant colors, cacophony of noise, intense heat, and heady smells can be a shock to all the senses, but they are part of the experience. Here are a few must-do activities for travelers keen to experience India from up close.
1. Travel by overnight train.
Before the advent of Indian low-cost airlines in the early 2000s, train travel was the most convenient way to travel long distances. Today few tourists choose this mode of travel, but an overnight train trip is a quintessential India experience. The journey starts even before the train leaves the platform. Nothing beats the hustle and bustle of an Indian train station: Blaring loudspeakers announce the departure and arrival of trains in three languages; vendors hawk tea, coffee, snacks, and newspapers; whole families camp on platforms while waiting for their train; and teeming crowds board and disembark trains that are 24 coaches long. Once onboard, your curious fellow passengers will likely strike up a conversation as scenes of rural India rush past the window. Waking up after an overnight journey to landscapes painted in morning colors is magic. Food is also part of the experience — it's difficult to go hungry on an Indian train. There's a constant coming and going as railway staff emerge from the pantry car carrying trays of samosas, omelets, vegetable cutlets, idli, dosa, biryani, and other delights. And as the train pulls into a station, the cacophony of vendors peddling tea, coffee, newspapers, and snacks begins all over again.
India Railways has hundreds of train routes criss-crossing the country, but some of the popular long-distance trains with tourists include the Mandovi Express linking Mumbai to Goa, the Howrah Yuva Express from New Delhi to Kolkata via Varanasi, the Delhi Jaisalmer Express to Rajasthan, and the Kerala Express from New Delhi to Thiruvananthapuram (Trivandrum).
2. Sample the street food.
Food is a big part of the India experience, and street food is in a class of its own. Each city has neighborhoods that are the go-to areas for the best foods served up and enjoyed on the sidewalk. In Mumbai, well-known beaches like Chowpatty or Juhu offer some of the city's most enticing street food come nightfall. Here you'll find stalls selling the city's best-loved street snacks, including pani puri: small deep-fried puffs of dough filled with a mixture of potato, onions, and chickpeas and flavored with tamarind water and a zesty mix of spices. Another favorite is dahi puri — these are puffs filled with a potato mixture and covered in a sweet, runny yogurt. Pav bhaji is a spicy sauce of tomatoes and peppers eaten with a soft bun called pav. Another typical Mumbai street food and must-eat is vada pav — a deep-fried potato mixture is stuffed into a pav and served with a spicy chutney.
3. Catch a concert or performance of Indian classical music or dance.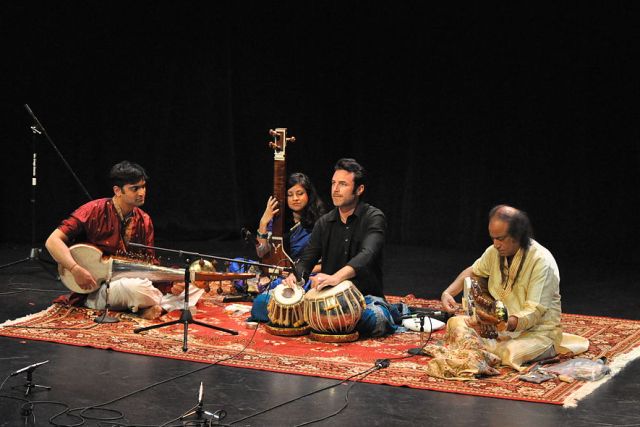 India has a rich cultural heritage. For instance, there are eight classical dances originating in different parts of the country and two systems of classical music — North Indian Hindustani music and South Indian Carnatic music. During the winter months the music and dance festival season is in full swing, and this is the best time to catch some of India's most renowned classical musicians and dancers.
The biggest festival of classical music and dance happens every December in the South Indian city of Chennai. Dubbed the "December Season," a one-month period in the winter sees over 2,500 performances and concerts staged throughout the day in over 75 venues across the city. Here you can see all the big names in classical Carnatic music and the South Indian dance of Bharata Natyam.
Lovers of North Indian Hindustani music should head to Kolkata in January for the Dover Lane Music Conference. Held every year in January, this is one of the most prestigious festivals of Indian classical music, and the program is a veritable who's who of the country's greatest classical musicians. The venue is a large tented stadium at Nazrul Mancha in Rabindra Sarobar, with concerts starting at 8 p.m. and continuing until dawn.
Other notable dance and music festivals include the Sawai Gandharva Festival taking place each December in Pune, the Dhrupad Mela in Varanasi during the Shivaratri festival (usually falling in February), while the dance festivals of Konark and Khajuraho both happen in February and take place against the backdrop of their impressive temples.
4. Go shopping in a local market.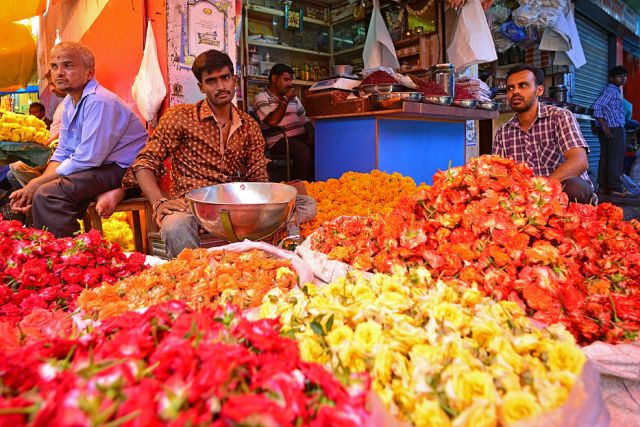 Another India must-do is a visit to a local market. The riot of colors, sounds, and smells can definitely cause a sensory overload but markets offer a fascinating glimpse of local life — and plenty of photo ops. Every Indian city has a number of markets and bazaars to choose from, selling everything from fruits, vegetables, and flowers, to clothing and household goods, as well as antiques and handicrafts. Bangalore's City Market, Mumbai's Crawford Market, Devaraja Market in Mysore, and Chandi Chowk in Delhi are traditional markets worth exploring, especially in the early morning when shoppers jostle to get the freshest produce. Flower markets are irresistible for their brilliant palette of colors and heady perfumes. Photographers especially might love the flower markets of Dadar in Mumbai, Mullick Ghat in Kolkata, and Ghazipur in Delhi.
5. Take part in a religious festival.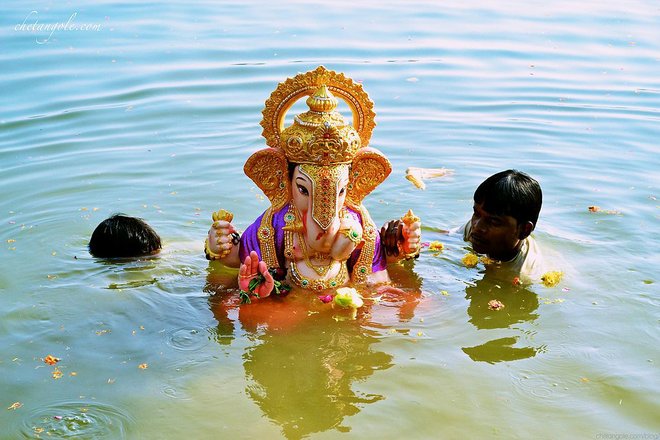 There's a major religious festival happening almost every month of the year, so no matter when you travel to India, you're likely to catch at least one. One of the most popular is Ganesh Chaturthi, which celebrates the birth of the elephant-headed god Ganesh. Falling in late August or early September, this is a popular festival across the country, but is celebrated in a particularly grand way in Mumbai. After being worshipped on makeshift altars set up in every neighborhood, the giant idols of the god are paraded in the streets on the way to the ocean where they're submerged.
Another important festival is Dasara (also called Dussehra), which celebrates the victory of good over evil for ten days in September or October. In Mysore, Dasara has been celebrated with much pomp for the past 400 years with processions of elephants, music, and dance performances, not to mention the illumination of the city's many palaces with festive lights. This festival is celebrated as Durga Puja in Kolkata and is also the city's biggest annual celebration, during which huge statues of the goddess Durga are paraded in the streets before being immersed in the Hooghly River.
Diwali or Deepavalli is another much-loved festival celebrated for five days usually in October or November. Known as the festival of lights, small clay lamps are lit and fireworks set off in celebration.
Another fun festival usually falling in March is Holi, the festival of colors. This is when people playfully throw colored powders and water at each other to celebrate the beginning of spring.
6. Visit a dhobi ghat (public laundry).
One of the many fascinating aspects of everyday life in India is its laundry system. While some people wash their own clothes at home, many use the dhobi system, where a laundryman (dhobi) comes door to door collecting dirty laundry. This is then washed and air dried in public open-air laundries called dhobi ghats. Every city has several of these, but the best-known is probably the huge Mahalakshmi ghat in Mumbai. Here you'll see washermen standing ankle deep in water as they twist and beat pieces of clothing on stone slabs before rinsing them and hanging them up to dry on long clotheslines.
7. Visit a temple, mosque, church, and Gurudwara.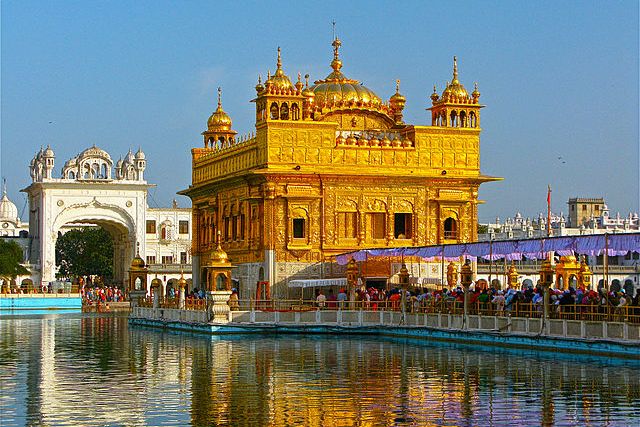 India is a country of religious diversity. While Hinduism is the majority religion, India also has a large Muslim minority, while Christians, Sikhs, Jains, Buddhists, Zoroastrians, and Jews also make up the country's diverse population. While visiting a Hindu temple is a must-do, so is seeing a mosque, church, Sikh Gurudwara, and Zoroastrian fire temple. The 17th-century Jama Masjid in Delhi is one of India's biggest mosques, and the Portuguese-style churches of old Goa are some of the oldest in the country. Amritsar's Golden Temple is the Sikh's holiest shrine, while the fire temple of Udvada is the most sacred place of worship for Zoroastrians. Also check out our list of the most beautiful temples in India.
8. Tour a tea or coffee plantation.
India is the second largest tea producer in the world, but coffee is also grown in the states of South India. Tea- and coffee-growing regions have cooler climates, thanks to their elevation, and provide a break from crushing heat, while their stunning landscapes of rolling hills are an escape from the hustle and bustle of cities. Visitors are welcome to stay at many plantations, where they can learn about how tea and coffee are produced, tour estates and factories, and even sample a few local brews. Tea and coffee are grown in the regions of Coorg and Chikmagalur in Karnataka, the Nilgiris in Tamil Nadu, and Munnar in Kerala. Meanwhile in India's northeast, Assam is the country's biggest tea producer, with Darjeeling in West Bengal coming second.
9. Take a yoga class.
Yoga's popularity in the West has inspired many foreigners to travel to India to study this physical and spiritual practice rooted in Hinduism in the land of its birth. There are many yoga centers and schools across the country to choose from but some of the most renowned schools are in Mysore and Rishikesh. The small and sleepy South Indian city of Mysore is the home of Ashtanga yoga thanks to late guru Pattabhi Jois' Ashtanga Yoga Institute. Classes fill up here months in advance but many other schools have popped up in Mysore in response to demand. Set on the banks of the Ganges, Rishikesh in the North Indian state of Uttarakhand is called yoga's capital because of the many long-established yoga ashrams here. Some of the best-known include Parmarth Niketen, Sivananda, Omkarananda Ganga Sadan, and Phool Chatti. Some of these yoga centers welcome drop-ins while other book up months in advance, and classes range from short introductory classes to teacher-training courses.
10. Stay at an ashram.
India is known for its many ashrams where people spend a few days, months, or even years to take part in a spiritual retreat. There are many different types of ashrams following different philosophies and teachings led by a guru or spiritual guide. A daily schedule that may or may not be strict often includes meditation or yoga sessions, satsang (teachings), kirtan (devotional music), and chanting. Many ashrams welcome casual visitors, while others may require reserving in advance. Some of the more popular ashrams include The Art of Living located outside Bangalore, Isha, in Coimbatore; the Sri Ramana Maharshi ashram in Tiruvannamalai; and the Sri Aurobindo ashram in Pondicherry.
You'll Also Like: