If you've been anticipating your next vacation, but can't bear to leave your cannabidiol (CBD) behind, there's good news: The Transportation Security Administration has updated its medical marijuana policy, allowing travelers to bring the product onboard flights. Although CBD has exploded in popularity in recent years, it was not permitted in the friendly skies -- until now. After all, it's derived from hemp, which originates from the same plant that gives us marijuana: cannabis sativa, which is still illegal under the federal Controlled Substances Act.
But it doesn't have the same effect as the drug, and proponents are convinced that it helps treat numerous ailments, from poor digestion to anxiety. (Between sketchy airline food and nervous fliers, how did folks ever fly without it?) There are a few restrictions, though: Your product must be approved by the Food and Drug Administration and contain less than 0.3 percent of tetrahydrocannabinol, the active ingredient in marijuana. That's to meet the standards of the Agriculture Improvement Act of 2018, in which derivatives of hemp and cannabis with "extremely low" levels of THC do not qualify as controlled substances. This means that unlike marijuana, they can be legally manufactured and sold.
So why did the TSA change their regulations? It was because of last year's FDA approval of Epidiolex, a seizure drug for children. "TSA was made aware of an FDA-approved drug that contains CBD oil for children who experience seizures from pediatric epilepsy," Mark Howell, regional spokesperson for the TSA, said in a statement. "To avoid confusion as to whether families can travel with this drug, TSA immediately updated TSA.gov once we became aware of the issue."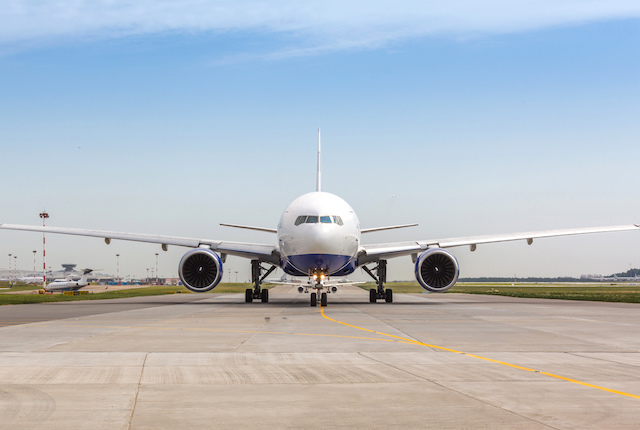 Does this mean that it's okay to join the "mile-high" club? Not exactly. Some CBD products and oils, such as those infused with cannabis, are still banned, even though you may be able to legally buy them in one of the 42 states where some forms of medical and/or recreational marijuana are legal. Local laws are irrelevant to the TSA, though. "TSA's screening procedures are focused on security and are designed to detect potential threats to aviation and passengers," read a statement on the TSA website. "Accordingly, TSA security officers do not search for marijuana or other illegal drugs, but if any illegal substance is discovered during security screening, TSA will refer the matter to a law enforcement officer."
Gulp. The good news is if you bought your CBD legally — either online or in a shop — it's likely labeled with the exact amount of CBD and/or THC it contains, so you'll know immediately if you can slip it into your carry-on. The bad news is that because the regulations are so new, some TSA agents might not yet be familiar with the products, which could make for some awkward moments at the scanner. However, as more TSA agents are briefed on the new regulations, you and your CBD will be breezing through security in no time.
You'll Also Like:
All products are independently selected by our writers and editors. If you buy something through our links, Oyster may earn an affiliate commission.