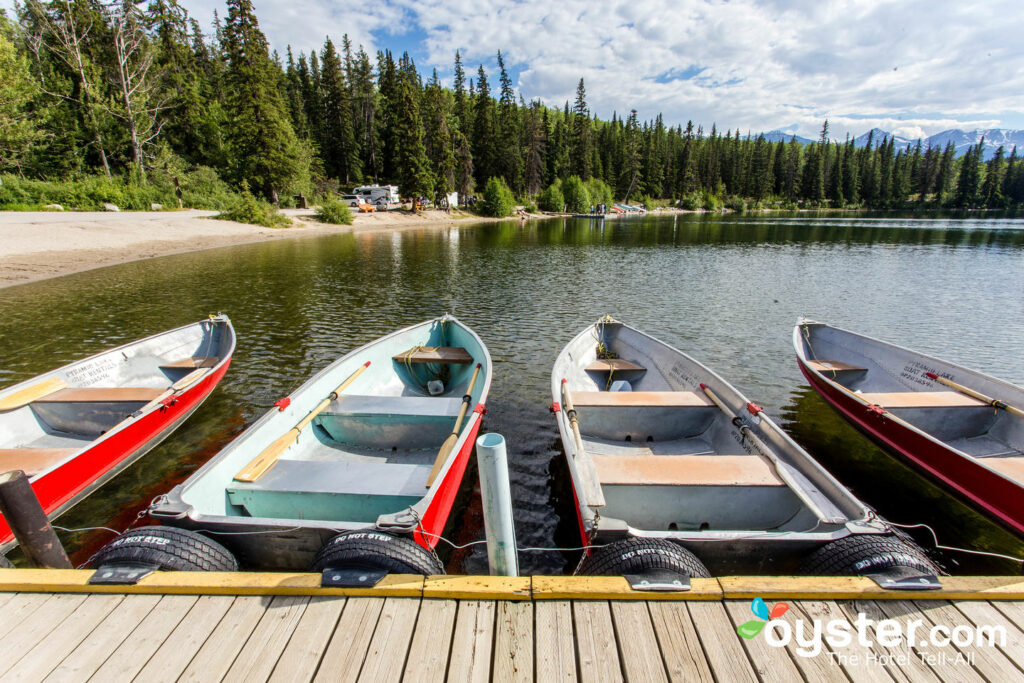 Close your eyes and picture Canada. What do you see? Perhaps a snapshot of the country's pristine national parks pops into your head. Or, maybe you begin to daydream about Justin Trudeau, the progressive, effortlessly-cool prime minister who is commended for his sympathetic stance on the Syrian refugee crisis. Beloved Canadian celebs like Drake, Justin Bieber, and Ryan Gosling may also cross your mind. All of which is to say that there's no doubt Canada has been under a favorable spotlight as of late. It's no secret that many Americans have even fantasized about relocating to their neighbor in the north (remember when Canada's immigration site crashed on election night in the U.S.?). But what if we told you that this squeaky-clean image isn't as hunky-dory as you imagine?
In a hilarious new book called "The Canadaland Guide to Canada" (out May 2), Canadian journalist Jesse Brown uncovers Canada's dirty little secrets with vulgar jokes, quirky facts, and absurd, laugh-out-loud illustrations. "I wanted to troll Canada," says Brown. "We have a smug, self-satisfied identity that has become totally insufferable since we got Trudeau and you got Trump. To make matters worse, desperate Americans have started to buy into our pleasant fantasies, so somebody had to write this."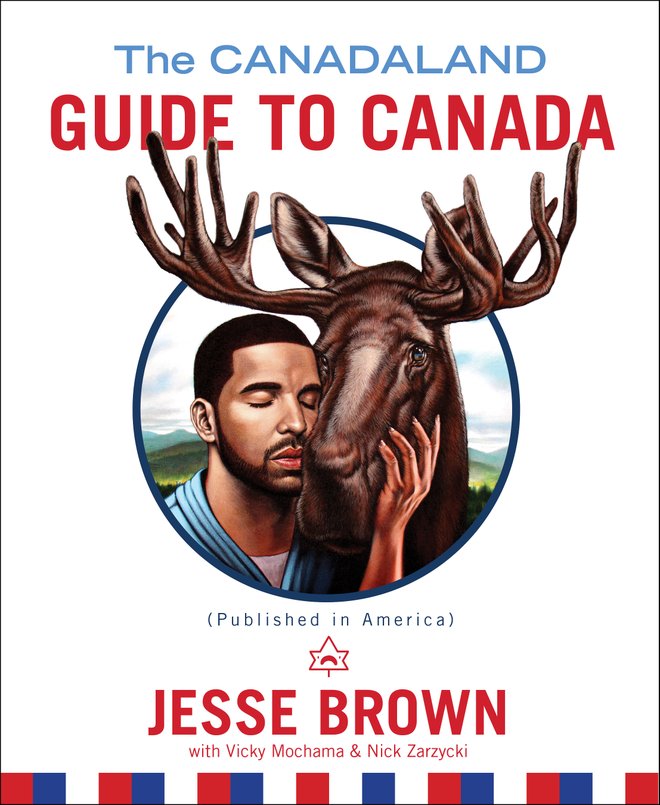 Brown's 229-page book comes at an interesting time, too, as Canada rings in its 150th birthday this year. "Due to the 150th [birthday], the government is force-feeding us maple syrup, so this is a shot of vinegar to cleanse the palette," says Brown. "It's a rude book about a polite nation." So rude, in fact, that you might never look at Canada the same way again. "There's an unwritten rule that humor about ourselves can't be mean. By breaking that rule, we gave ourselves a huge blank canvas to paint on," he says.
But the extensive research that went into putting together this tome is no laughing matter. "If you're taking the piss out of America, you can be confident that everyone knows who Richard Nixon was and move right on to jokes about him," says Brown. "But you can't make a joke about former prime minister William Lyon Mackenzie King and expect anyone to know who you're talking about, so the joke has to also explain who he is. The humor must come from real facts, which, it turns out, isn't terribly hard, since William Lyon Mackenzie King was a huge weirdo who loved Hitler and believed in ghosts." But we'll stop there. Below, we compiled a few highlights from Brown's book. Oh, and about that cover, Brown says, "It's Drake, tenderly nuzzling a traumatized moose — what more is there to say?" Touché.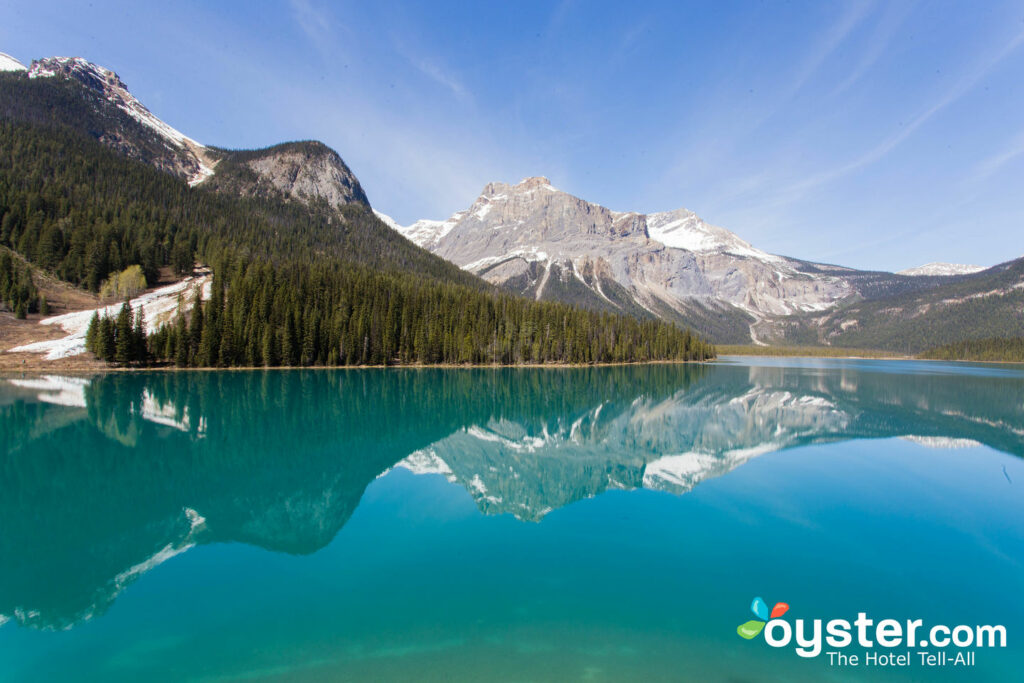 1. If you startle the Queen of England, you might end up serving hard time.
Queen Elizabeth II, the Queen of England, also serves as Canada's head of state. The Canadian Criminal Code forbids any act with an intent to "alarm Her Majesty." If you slip up, you might just end up behind bars for up to two years. If that's not enough to have you doing a double-take, get this: Conspiring to kill the Canadian prime minister is not considered treason, according to the same code, but conspiring against the Her Majesty certainly is.
2. BYO water when visiting any of the Indian reserves in Canada.
Canada has over 630 First Nations reserves to visit. Each one is home to indigenous Canadians and has its own culture, language, and even hockey team. One thing it doesn't have, however: water. According to Brown's book, more than 80 indigenous reserves in Canada don't have safe drinking water, and at any given time, there will be over 130 drinking-water advisories.
3. Supreme Court judges wear fluffy, Santa-like robes.
On ceremonial occasions, judges of Canada's Supreme Court don red robes with a white fur trim, coupled with tricorne hats (think "Dickensian Santa," as Brown describes it). Judges of other federal and provincial courts wear black gowns paired with sashes.
4. Canada's first prime minister was a drunk.
Sir John A. Macdonald, Canada's first prime minister, united four British colonies into a single dominion and worked to build the Canadian Pacific Railway, which connected Vancouver to Montreal. He did all of this "while drunkenly extolling the virtues of the Aryan race, binge drinking his way through federal elections, puking during speeches, and intentionally starving 'Indians,' and setting himself on fire," writes Brown. Macdonald reportedly boasted about keeping tribes on "the verge of actual starvation" by killing their buffalo.
5. "We're friendly because we're high."
Canadians may be known for their friendliness, love of hockey, and flawless image, but they also have a soft spot for drugs. Canadians reportedly smoke about 1.7 million pounds of (mostly locally grown) marijuana per year. They're also among the world's biggest consumers of synthetic opiates, and manufacture most of North America's MDMA. And they're big on sharing, too. About 80 percent of ecstasy imported into Australia and New Zealand comes from Canada, and British Columbia alone brings in $8 billion annually by shipping high-grade cannabis into the U.S.
6. If you don't speak French in Quebec, you might be punished.
Quebec has a law enforcement agency that investigates everything from cereal boxes and street signs to restaurant menus. In 2013, an inspector from the Quebec Board of the French Language ordered that an Italian restaurant remove the foreign term "pasta" from its menu. The following year, American retailers such as Pottery Barn were forced to block their websites from Quebec users because they weren't in French.
7. Hillary Clinton and Madonna are descendants of Canada's filles du roy.
When asked about the most surprising thing he learned about Canada while penning his book, Brown points to les filles du roy (or the daughters of the king). This term refers to approximately 800 women who were sent from France to Canada by Louis XIV between 1663 and 1673 to populate Quebec. "Their descendants include Hillary Clinton, Angelina Jolie, and Madonna," says Brown.
8. Canada is no stranger to political scandals.
Between 1993 and 1995, a former prime minister of Canada — once out of office — accepted several cash-stuffed envelopes from Karlheinz Schreiber, a German arms dealer. Shortly after, between the years of 1996 and 2004, millions of dollars marked to "promote federalism" were transferred from the Liberal government to ad agencies, and then back to the Liberal party, according to Brown's book. Some of the loot was used to pay for promotional golf balls autographed by the prime minister. This is to say nothing of the 1982 Pacific Scandal, which involves allegations of bribes being accepted by the Conservative party in exchange for a lucrative railway contract, and Tunagate, a scandal surrounding — you guessed it — tuna.
9. Canadians say they invented things they did not.
Although it is believed that Alexander Graham Bell invented the telephone, he didn't (and he wasn't Canadian, either). In fact, when the U.S. House of Representatives stated that Antonio Meucci was the pioneer of the telephone, Canada's 37th Parliament passed a motion insisting that Bell was the inventor.
James A. Naismith is credited with inventing basketball in Massachusetts. Yes, he was from Ontario and some claim that his American invention was a result of a game he played during his childhood, called duck on a rock. However, this medieval stone-throwing game isn't Canadian, nor is it similar to basketball.
10. Canada has some seriously strict liquor policies.
Although Canadians consume 50 percent more alcohol than the rest of the world, the country still has some strict drinking policies. In Ontario, you may only buy booze in Soviet-style government liquor stores. (Until 1975, customers at these government-run liquor stores had to sign their name every time they bought booze, and each store was provided with a list of drunks who were forbidden from shopping there.) In Quebec, any corner store will serve up beer, but not liquor. To top it off, you are not allowed to show someone drinking in a beer commercial, nor can you insinuate that the product will alter consciousness.
You'll Also Like:
All products are independently selected by our writers and editors. If you buy something through our links, Oyster may earn an affiliate commission.