Over the years, Brooklyn has become internationally synonymous with all things cool. Just ask the Parisians, who dub anything with a hipster flare as "très Brooklyn." But even though the New York City borough offers plenty of unique, diverse, and culturally enlightening neighborhoods of its own, there are many mini Brooklyns around the world that are worth a visit, too. Rich in art, food, architecture, shopping, nightlife, and more, there are an abundance of factors that define these areas as havens for Brooklynites traveling outside Kings County as well as those who simply want a bite of the borough in a faraway place. For example, the quiet streets of Cobble Hill can be recreated in Peru while the flavor of Williamsburg can be tasted as far as Australia. And sure, Portland, Los Angeles, Chicago, and other major cities all have their obvious alternative Brooklyn-style 'hoods, but here, we focus on the unexpected spots in the U.S. and beyond.
This neighborhood, which is just one of the many Brooklyn-like areas in the increasingly hip Toronto, is so nice they had to name it twice. Walk through Graffiti Alley, a block where street art is not illegal but encouraged, then soak up some culture at the Museum of Contemporary Canadian Art. If you're so inspired, make your own masterpiece (i.e. a gorgeous foodstagram of a molecular cocktail from Rush Lane & Co.).
Where to Stay: Book a room in the trendy Drake Hotel. Located in the Art and Design District, the 19-room boutique property is a destination for locals to grab drinks, brunch, and dinner.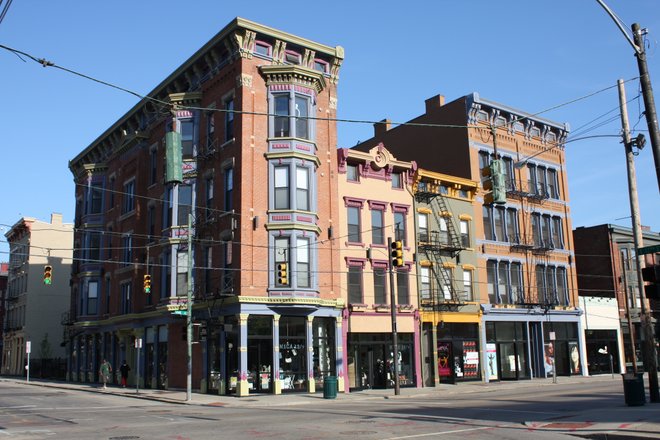 The cool kids call it OTR and that's where they're hanging out. Take a sip of the local beers found in the Brewery District before heading over to Washington Park to chill out and enjoy the people watching. Foodies will appreciate a tour through Findlay Market, which packs in dozens of vendors hawking everything from sustainable produce and poultry to imported Mediterranean oils. On the last Friday of each month, the local art galleries open their doors from 5 to 11 p.m. for Final Friday. Mix and mingle with Ohio artists and art-lovers at this event, which is outstandingly similar to DUMBO's monthly First Thursday.
Where to Stay: Housed within a late-19th-century building, the Cincinnatian Hotel has a historic, old-school vibe that makes it oh-so ironically Brooklyn.
In El Born, Barcelona, you'll find medieval streets transformed by lively cafes, bars, and museums. A (perhaps) Brooklyn-inspired gin and tonic craze has flooded the area for years, so keep an eye out for infused gins with specialty tonics. The best pizza in Barcelona is even said to be found here (there are several options — judge for yourself). And if you're in Brooklyn, head to Greenpoint's El Born for some sangria, paella, and tapas and you'll see why the namesake restaurant was inspired by this Barcelona neighborhood.
Where to Stay: Chic & Basic Born Hotel, on Calle Princesa, is a stylish property that's popular with younger travelers.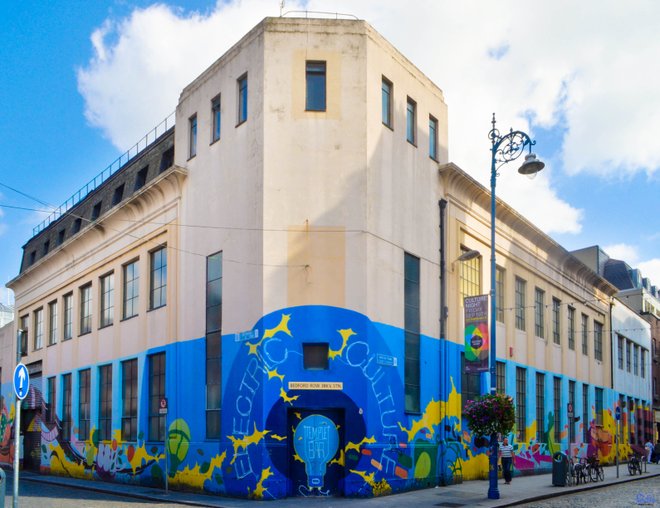 Though many Brooklynites may shy away from the hipster label, there's no denying the inhabitants of this Dublin neighborhood share more than a few common traits with those in the New York City borough. Bordered more or less by South George Street, York Street, and Johnson's Court, this triangular Creative Quarter neighborhood is brimming with restaurants that boast house-made fill-in-the-blank, coffee shops, design stores, and more. And although the area is smaller than many Brooklyn neighborhoods, it packs in plenty of foodie and artistic diversions that won't disappoint.
Where to Stay: Located in the artsy Smithfield Square (approximately a 20-minute walk from the Creative Quarter), the six-story Generator Hostel can accommodate more than 500 travelers.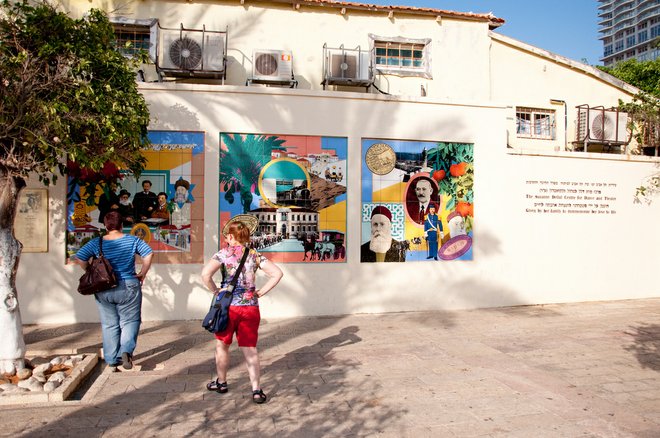 With plenty of flights departing from New York to Israel every day, the Brooklynization of Tel Aviv — one of Israel's biggest cities — was pretty much inevitable. Neve Tzedek's Rothschild Boulevard is home to establishments like Benedict, which serves breakfast all day (similar to Williamsburg's Egg). Much like it's New York City counterpart, you can also expect to see plenty of photographable street style, art, and even bike shares to explore the city.
Where to Stay: With amenities like a rooftop bar and hot tub and sleek black marble bathrooms with rainfall showers, Brown TLV Urban Hotel will round out your visit to the Middle Eastern country nicely.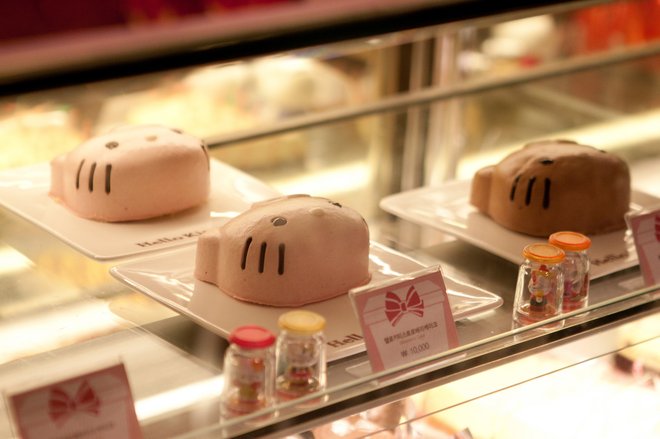 This Seoul neighborhood encompasses several universities, which lends itself to an exciting vibe. Here, you'll also stumble upon plenty of shops, bars, and restaurants that cater to the younger set along with a thriving independent art scene. Annual events like Club Day, in which you pay a cover for one neighborhood location and gain access to a whole cohort of clubs, and the Zandari festival, which celebrates Hongdae's local musicians and artists, keep things interesting. Be sure to visit the Free Market, which hosts a variety of vendors, performers, and more every Saturday from March to November. (Fans of the Brooklyn Flea will certainly spot the similarities). Oh, and the neighborhood also happens to be home to the world-famous Hello Kitty Cafe.
Where to Stay: A five-minute walk from the Free Market, Hi Guesthouse offers both single and double rooms, making it a perfect choice for those who value privacy as well as those looking to make new friends.
Plenty of Brooklyn neighborhoods proudly display the blue-and-yellow Swedish flag outside their Konditori coffee shops and it seems like the affection is reciprocal. Full of art galleries, eclectic vintage shops, and quality people watching, chic Sweden boasts its very own Brooklyn-esque neighborhood. Plan to visit Woodstockholm, which is both a furniture store and bistro with a rotating themed, locally-sourced, and sustainable menu. Sound Brooklyn enough for you?
Where to Stay: The funky Hotel Rival in Södermalm is owned by former ABBA-member Benny Andersson — dancing queens welcome.
Brooklynites may be tempted to permanently relocate to Lima's trendy Barranco neighborhood after laying eyes on its gorgeous ocean views and charming cobblestone streets. This bohemian area, which features a handful of museums, cafes, and discotheques to party the night away, has counted a variety of notable Peruvian artists and writers as inhabitants. Barranco's most notable landmark is the Puente de los Suspiros (or Bridge of Sighs). It's not nearly as large as the Brooklyn Bridge, but is definitely worth walking across for the stunning photo ops.
Where to Stay: Located in the nearby and very chic Miraflores District, the Miraflores Park Hotel boasts a rooftop pool, sundeck, and full-service spa with local products from the Amazon.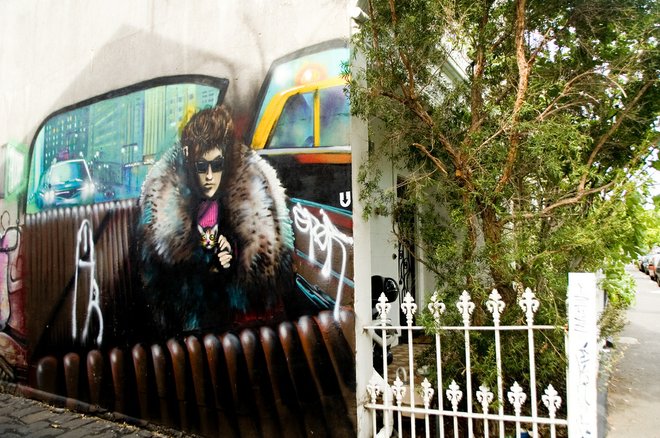 The majority of Melbourne seems to be a hipster haven, but start your morning at Industry Beans — just one of the many coffee shops in the area — and you'll see why Fitzroy is the most Brooklyn of the city's neighborhoods. Buzzy boutiques and plenty of pubs offer ample opportunities to meet locals. And like other trendy neighborhoods, expect to see an abundance of colorful street art, too.
Where to Stay: The Tune Hotel presents a lively atmosphere just steps from the Melbourne Museum, Fitzroy Gardens, and other must-see sites.
Buenos Aires' biggest barrio, Palermo, is a go-to for locals and travelers alike. With cafes, markets, galleries, and more, the Soho area of Palermo is not hugely different from New York's Soho. It has a Brooklyn edge (converted warehouses) and, of course, Argentina aesthetic (public plazas, enviable terraces). For a bookstore-slash-cafe that rivals many independent Brooklyn bookshops, visit the Boutique del Libro, which offers a wide selection of Spanish-language page-turners.
Where to Stay: Esplendor Palermo Soho offers a funky lobby and lounge to hang out in, colorful rooms, and a prime location that's right in the heart of the neighborhood.
Paris' Canal Saint-Martin neighborhood has often been compared to the Big Apple borough, but France's second largest city, Lyon, is home to a Brooklyn of its own. The 2nd Arrondissement is known as Lyon's central area for shopping, dining, and all-around cool things to do. With hundreds of antique stores, the Antiques District on Auguste Comte Street would be a great source for Brooklyn Flea aficionados looking for treasures. A morning trip to Bullets Canal flea market in nearby Villeurbanne is another sure spot for unique souvenirs. If you want something a little closer to home, head to Brooklyn Bar, which serves cocktails and tapas with a side of live music.
Where to Stay: The luxe Villa Florentine is unlike any other hotel in Lyon, if not France. Housed in an elegant former convent literally hundreds of steps above Lyon (pack light), here, you'll enjoy spectacular views and top-notch treatment.
Related stories:
All products are independently selected by our writers and editors. If you buy something through our links, Oyster may earn an affiliate commission.