When it comes to traveling, budgeting is a big concern for many. Flights, hotels, activities, and insurance can start to add up when you're planning a trip, but the great thing is that there are easy ways to reduce these costs. Enter: credit cards. There's a whole aspect of travel dedicated to using credit cards to get free travel perks. With hundreds of credit cards in the world, researching their travel benefits can be a bit overwhelming, so we did it for you! Check out our list below to find out the amazing travel perks that some credit cards offer.
1. Free Breakfast, Gym Access, Dining, Spa Services, or Extra Hotel Nights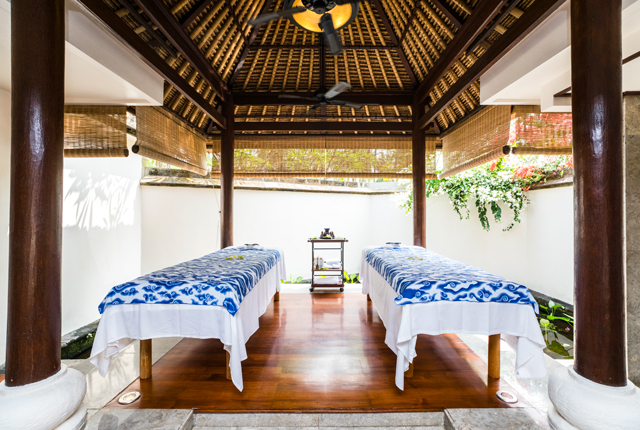 Hotel stays can be made better by free amenities — free Wi-Fi, free breakfast, and free access to the gym or the spa. However, not all hotels provide these free features, but rather have fees associated with them. Some credit cards, however, waive these fees.
World Elite Mastercard holders can enjoy free breakfasts, free access to spas and gyms, free upgrades, and early check-in and late check-out times at certain hotels. The Ritz-Carlton Rewards Card offers $100 hotel credits to use toward dining, spa treatments, or other services on two nights or more of paid hotel stays. Then there's the Citi Prestige Card — it offers the fourth hotel night for free for those who book with their card. Such an awesome travel perk is made more perfect with the ability to do this as often as you'd like, as there's currently no limit.
2. Priority Nightclub Access
Love to explore the nightlife of different cities around the globe? The World Elite Mastercard offers VIP access to 200 nightclubs in the U.S. and abroad. All you have to do is contact the card concierge by calling a number on the back of your credit card. The concierge will book you a dedicated time slot of arrival at the club so you can skip the line and head straight to the bar or dance floor.
3. Free Wi-Fi Worldwide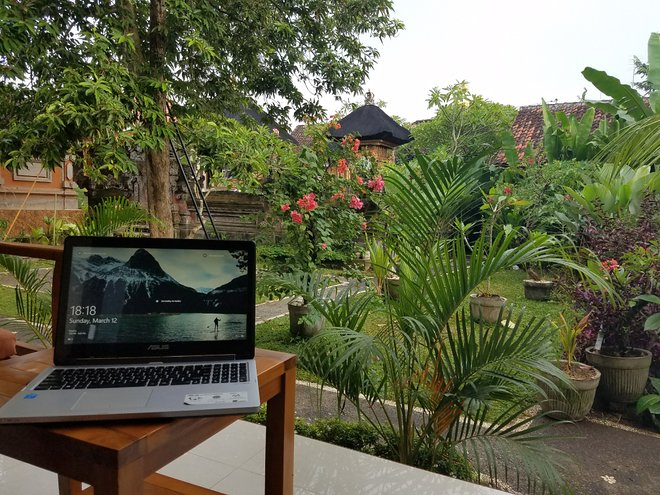 In the age of cellphones, laptops, and the internet, it's nerve-wracking to go to another country where your cell phone carrier either doesn't provide service, or charges extra for it. If you have to do a bit of business while traveling and need the Internet, it can sometimes be difficult to find free Wi-Fi. The Starwood Preferred Guest Credit Card from American Express has a pretty cool travel bonus — they offer unlimited Wi-Fi on up to four devices at more than a million Boingo hotspots worldwide. You could potentially save anywhere from $100 to $500 a year thanks to this credit card perk.
4. Travel Insurance for Cancellations and Delays
Booking a vacation is exciting until a week before you're supposed to leave, and you're admitted to the hospital, or a hurricane causes significant flooding to your home. You just can't leave. What do you do? Thankfully, some credit cards provide travel insurance. Coverage among cards varies — some offer trip cancellation or trip delay insurance based on a variety of factors. Others offer the same for lost baggage or delayed baggage. We've seen credit card travel insurance cover anywhere between $500 to $100,000 for trip cancellation or delays, or luggage losses or delays. No one plans for a trip not to go through, but sometimes we can't foresee natural disasters, sickness, or deaths in our family. Just be sure to read the fine print very, very closely to make sure you're covered — and to find out what documentation you'll need to submit with your claim.
Travel Accident Insurance is slightly different, and some credit cards include this under the Travel Insurance umbrella. If the cardholder, authorized users, or immediate family members are severely injured or killed while traveling or on vacation, there may be some form of financial assistance from the credit card company. Like with most perks, the coverage varies, and it may depend on what mode of travel you're using during the accident or who suffers the accident.
5. Free Companion Passes
When traveling with friends or a significant other, the total price for flights can get a bit pricey. Some credit cards, like those by Southwest and Alaska Airlines, offer free companion pass perks! Credit cards vary in how you can receive this free companion pass. For a limited time, Alaska Airlines is providing a free companion pass for those who sign up for the credit card, spend $1,000 in three months, and then purchase one flight. So when you buy one flight with your credit card, you'd get the second at only the cost of taxes and fees (which is often less than $25).
On the other hand, to get a free unlimited companion pass for a year with Southwest Airlines, you have to earn 110,000 qualifying points in a qualifying year. The Southwest Airlines credit card is the only credit card able to earn qualifying points toward the Companion Pass.
6. Travel or Emergency Concierge
Traveling overseas can be a scary prospect for some. What if you get sick or break your arm? What if you need to contact the police because your belongings were stolen, but you don't speak the local language? Many credit cards provide free 24/7 assistance to help you find the right people or places that you may need while traveling. Yes, you'll have to pay for any services that you might use, but if you're in a real emergency halfway across the globe and need a translator, a lawyer, or a local doctor referral (and you don't have internet or know anyone in the area), this can be a very helpful tool.
7. $100 Flight Discount
The Ritz-Carlton Rewards Credit Card currently offers a $100 discount on every flight booked through the Visa Infinite travel portal. The $100 flight discount is currently unlimited, meaning you can use it on every flight you book as a cardholder. Take note that this discount is available per itinerary for two to five people and is not available per person. So, if round trip flights from Dallas to New York for two passengers costs $300, the price would be reduced to $200 total.
8. Rental Car Discounts and Insurance
Renting a car for a road trip or while you're visiting another city doesn't have to be pricey. Many credit cards offer rental car discounts if you book with your credit card. In addition, some, like Visa Signature cards, provide rental car insurance that covers everything from physical damage to theft to towing charges. Most cards just require that you waive the company's collision damage insurance. On a similar note, some credit cards provide roadside assistance whether you're driving your own car (as long as you use your credit card to pay for your insurance) or a rental car.
9. Free Museum Tickets
Museum lovers will be excited about this one. Bank of America credit card holders receive a great perk during the first full weekend of the month — one free general admission to over 150 museums across the U.S. This can save a lot of money for museum-goers while traveling, as a ticket for The American Museum of Natural History in New York City costs $22, while LACMA in Los Angeles costs $15. However, with your credit card — and the right weekend — it would be free!
10. Free Global Entry
Returning to the U.S. after an international trip is exhausting. You just want to get home, but you find yourself in long lines at customs. To help reduce the back up of these lines, the U.S. has instated a program called Global Entry, an expedited clearance for pre-approved travelers considered "low risk" when returning to the United States. To gain Global Entry status, there's a $100 application fee, however, many credit cards are offering free rebates for Global Entry. The Citi AAdvantage Executive World Elite Mastercard, Citi Prestige, Barclaycard Aviate Silver, and Chase Sapphire Reserve are just a few credit cards that offer this perk. On the other hand, the Platinum Card from American Express and the Business Platinum Card from American Express are two examples of credit cards that also waive the Global Entry fee for additional card holders. Pretty cool, huh?
11. Free Bags, Upgrades, and Seat Selections on Flights
Airlines seem to be finding new ways to charge travelers whether it be for your bags, a specific seat, or for a small upgrade. Credit cards have come up with a creative way to help their cardholders offset these fees. Some offer yearly travel credits that can be used toward baggage or upgrade fees, while others guarantee free checked bags for the airline associated with the credit card. Some credit cards even extend free checked bag perks to your travel companions, which can range between one to eight companions depending on the card, making it a perfect perk for large families or groups of friends traveling.
You'll Also Like:
All products are independently selected by our writers and editors. If you buy something through our links, Oyster may earn an affiliate commission.