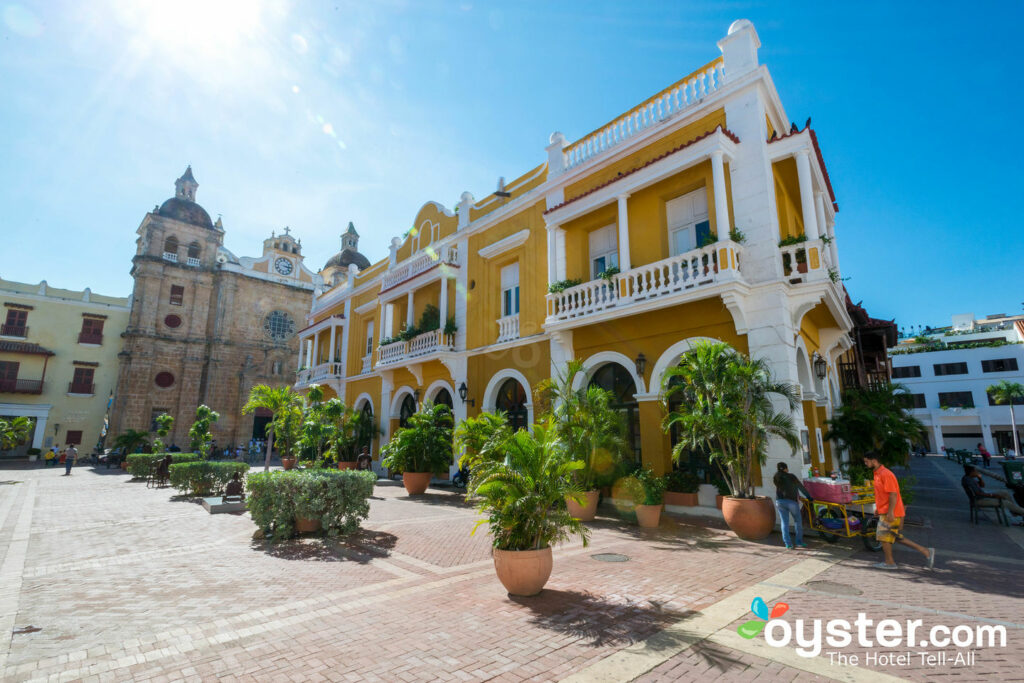 Just last year, the Colombian government signed a peace deal with the Revolutionary Armed Forces of Colombia (FARC) and ended a bloody conflict that lasted more than a half-century, and Colombia is working to improve its reputation among travelers. Some already know about this colorful, warm, and welcoming country, but in case you didn't, we've rounded up five reasons you should visit Colombia right now.
Need a hotel? Check out our expert reviews and photos of 153 hotels in Colombia.
1. The Cities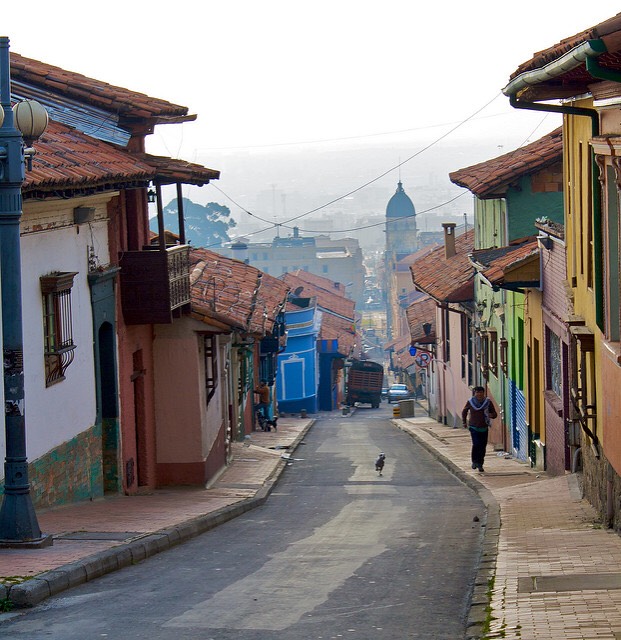 Sprawling across 613 square miles on a huge plateau, Bogota's the fourth-largest and third-highest capital city in South America, its sheer size and elevation making it impossible to ignore. It can take hours to travel from one end of the city to the other, and climbing the stairs before you've adjusted to the elevation might leave you breathless — literally. But Bogota is the political, industrial, administrative, and cultural capital of the country, making it an incredibly interesting place to visit. We suggest starting at the Plaza de Bolivar, the main square in town, before heading towards the colorful Candelaria neighborhood. Here, you can go on a graffiti tour packed with local history, enjoy a cocktail in an intimate bar, or buy a beer from one of the street vendors and post up in the park like a local. If you're looking to learn something new, visit the Museo Del Oro (the Gold Museum) or the Museo Botero (a museum honoring one of Colombia's most accomplished artists, Fernando Botero) instead. For those who are more interested in wining and dining, Parque 93 offers an impressive selection of international and local restaurants, while Zona T is the place to party on any night of the week. When you're done dining and dancing, don't forget to hop in a cable car and head to the top of Mount Monserrate for sweeping views of the city.
A Luxury Pick in Bogota: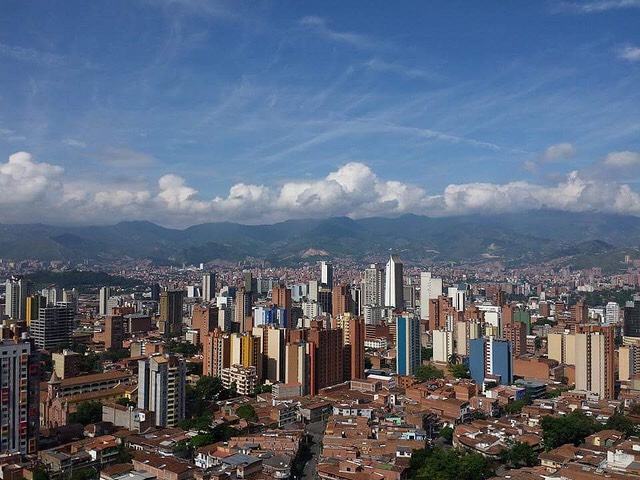 Medellín
Medellín is a city where the clouds meet the mountains, and its geographical location lends the urban sprawl a distinctly jungle vibe. It's also known as "the City of Eternal Spring," boasting some of the most delightful weather of any city in the world. On any given day, Medellin's temperature sits at around 72 degrees Fahrenheit, and even though it rains often, it never seems to last long. We suggest spending a morning in El Poblado, arguably the city's safest, most tourist-friendly neighborhood, and cozying up at a coffee shop before parting with your pesos at one of the many boutiques. Then, head for the hills and spend an afternoon at Parque Arvi, a large nature reserve, or visit the Medellín Botanical Gardens, closer to the city center.
A Luxury Pick in Medellín:
2. The Scenery
Guatapé
Colombia is the second-most bio diverse country in the world (second only to Brazil, which happens to be 10 times larger!), and with so much diversity comes spectacular scenery. Located a scenic two-hour drive away from Medellín, the Andean resort town of Guatapé is famous for its picturesque location and modest houses decorated with colorful tiles. Spend the morning walking along the town's cobblestone streets and find your favorite tile before driving 15 minutes northwest to El Peñón de Guatapé. Here, you can climb up a large rock face (it's just up 740 steps) to enjoy postcard-worthy views of the area.
Tayrona National Park
Set against the foothills of the Sierra Nevada de Santa Marta mountain range and perfectly positioned on the the Caribbean coast, Tayrona National Park is one of the country's most popular parks, and for good reason! Whether you opt to hike in or ride horseback, you're guaranteed a look at the sheer beauty of the protected area. The park covers nearly 30,000 acres of land and 7,500 acres of sea. It varies in landscape from lush, green rainforest to brown, arid hills, and from turquoise bays backed by towering mountains to mysterious mangrove swamps. We suggest signing up for snorkeling at La Piscina beach, exploring Pueblito, an indigenous village, and making new friends at Cabo San Juan.
3. The Coast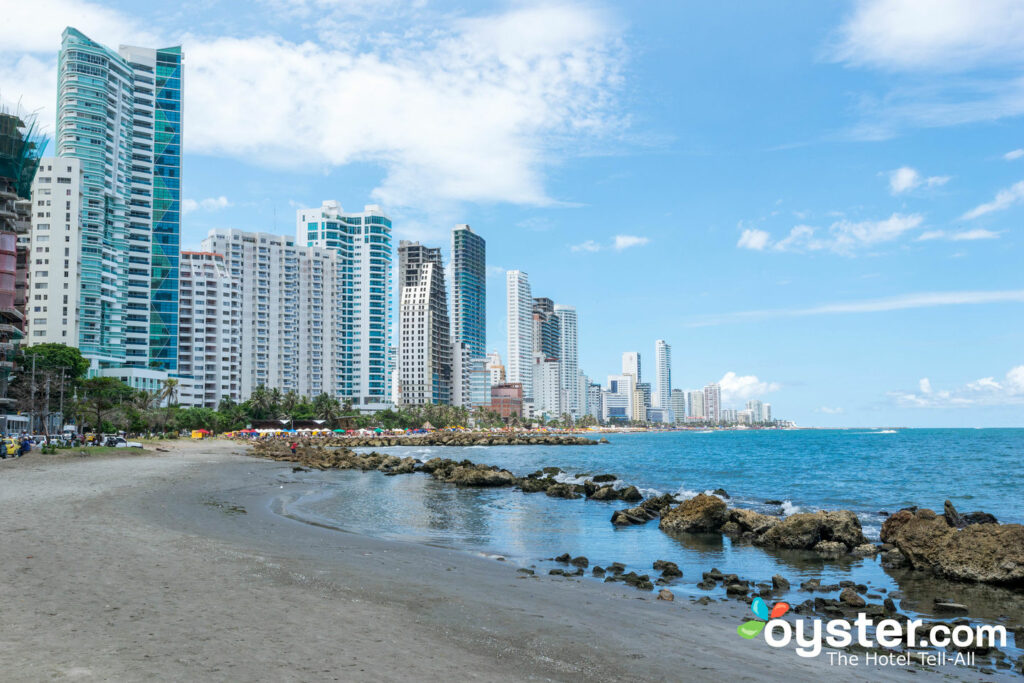 Did you know? Colombia is the only country in South America that has coastlines on both the Pacific Ocean and the Caribbean Sea.
Cartagena is the quintessential Colombian seaside destination and an ideal combination of old and new. Its Old Town is comprised of a colonial walled city, filled with charming architecture, and its "new town," Bocagrande, has redefined the skyline with modern high rises. It's located on the Caribbean coast, just an hour flight (or less!) from Bogota and Medellín, making for a perfect weekend getaway if you're spending time in one of those cities.
A Boutique Pick in Cartagena:
The oldest surviving city in Colombia, Santa Marta's less flashy and more functional than nearby Cartagena and often acts as a gateway to Tayrona National Park and the Lost City. But Santa Marta's much more than it seems to travelers who only breeze by. Over the past decade, Santa Marta's been able to shed its reputation as a guerrilla rebel hideout and flourish as a tourist destination instead, with fancy hotels replacing bullet riddled buildings and cool bars and multicultural restaurants crowding the main streets.
A Boutique Pick in Santa Marta:
4. Carnival de Baranquilla
Barranquilla is home to the largest carnival in Colombia, and the second largest in Latin America. It kicks off every year on the Saturday before Ash Wednesday, shutting down the city for four days and flooding the streets with party people and elaborate floats in an over-the-top parade. Mix in a handful of glittering dancers, flashy fire-eaters, jugglers, gringos and Colombians alike, and it starts to feel like the entire country is dressed in costume and dancing on the street. Stadium seating is even set up along the main streets so that spectators can enjoy the show. Carnival is such a big deal in Barranquilla (and to all of Colombia!) that it was proclaimed a Cultural Masterpiece of the Nation by the Congress of Colombia and added to UNESCO's Masterpiece of the Oral and Intangible Heritage of Humanity list.
5. The Coffee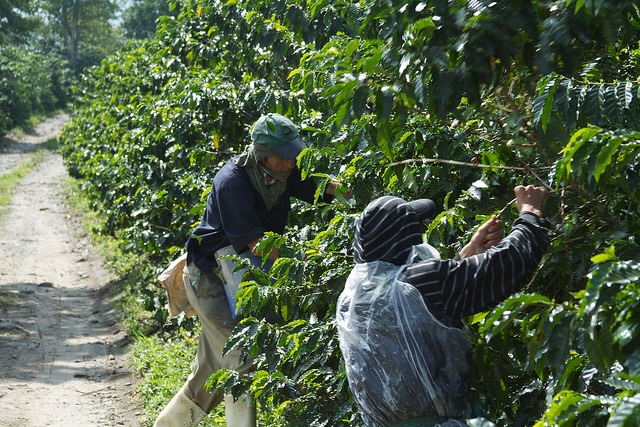 Coffee is as much a part of the cultural identity in Colombia as it is the local economy. With over 600,000 coffee farms throughout 32 states, the rich, smooth drink is Colombia's biggest export (and not to mention most popular drink!), making the country the third highest producer of java in the world. Thanks to high-altitude growing regions, ideal micro-climates shaped by three different mountain ranges, and an active FNC (National Federation of Coffee Growers), Colombia produces some of the best tasting coffee on the market. Whether you order a cheap pour of tinto (working-class coffee), a pricey cup of Juan Valdez (the Starbucks of Colombia), or a taste straight from the source, you won't be disappointed. We recommend spending the day with a farmer in Jardín and touring a plantation to see what we mean.
NOW WATCH: 6 Reasons Why Cartagena Should Be on Your Bucket List
https://www.youtube.com/watch?v=2HPGiQmLOqk
You'll Also Like:
All products are independently selected by our writers and editors. If you buy something through our links, Oyster may earn an affiliate commission.