For many travelers, Egypt is near the top of their travel bucket list. The cradle of civilization lures visitors with major attractions like the Great Sphinx of Giza and the Great Pyramid of Giza, as well as the colorful city of Cairo, home to more than 20 million people. While Egypt was a popular tourist destination for decades, the country's revolution in 2011 ground tourism to a halt. (More than 14 million tourists visited Egypt in 2010, compared to just 4.8 million in 2016, the year after a chartered Russian plane crashed in the Sinai Peninsula.) Now, the country's political situation has stabilized and Egypt is once again drawing travelers. While the country is welcoming to Westerners, there are a few things you should and shouldn't do in Egypt. Read on to find out why you shouldn't cross the street with a stranger and more.
1. Waste Time in Traffic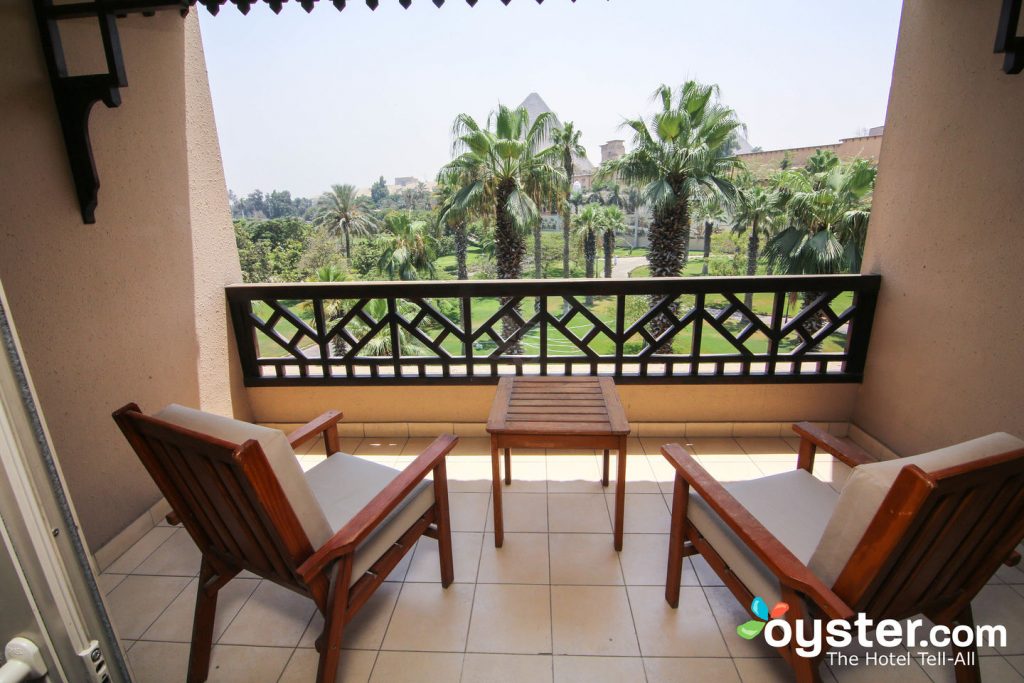 Cairo, in particular, has some of the most impressive — and frustrating — traffic in the world. Traveling the six-mile route from central Cairo to the pyramids at Giza can sometimes take more than an hour, turning the excursion into a full-on day trip. Beat the tangled mess of traffic by staying in Giza for at least a night. The Mena House Hotel is one of the region's most historic properties and within walking distance of the pyramids. If you're interested in gazing at the ancient structures while having breakfast on your terrace, a night here is worth it.
2. Follow the "Well-Meaning" Stranger
While they're mostly harmless, you'll often find "helpful" strangers outside tourist attractions like the Egyptian Museum. They'll try and explain that the attraction you're hoping to see is closed for lunch (likely untrue) and tell you about a well-priced, government-licensed souvenir shop with authentic items. If you accept their offer, they'll escort you to said shop, where you'll find the same overpriced junk that every other souvenir shop in town offers. Instead, seek out Egyptian antique stores, where you can find much of the same ephemera, but with a decidedly retro feel.
3. Visit the Egyptian Museum Without a Plan
While we're excitedly waiting for Giza's $1 billion Grand Egyptian Museum to open any day now, Cairo's Museum of Egyptian Antiquities (also known as the Egyptian Museum), opened in 1902, is still going strong. Unfortunately, the impending move has left the space in a bit of disarray, with scaffolding and transport crates spread throughout. Still, the collection is vast and magical — and somewhat overwhelming. Come with a plan: There are 47 rooms in the museum, arranged in roughly chronological order. Don't miss the Tutankhamun gallery, the Rosetta Stone, and the mummy room. The latter involves an extra charge, but it is the best way to see the world's best-preserved mummies, teeth, skin, nails, and all.
4. Go on Camel and Horseback Rides Through the Desert
Channeling your inner Howard Carter and galloping in front of the pyramids sounds tempting, but instead, you're more likely to find questionable animal welfare in the form of camels and horses posing for tourists all day in the hot sun. However, not all is lost. Outside of Cairo, you can find outfitters who treat their animals well and offer partial or full-day excursions that include rides along the beach. El Gouna, a four-hour drive from Luxor, is a beachfront resort town where companies like YallaHorse offer safe trips on well-tended steeds.
5. Wear Shorts and Tank Tops
Egypt is more progressive than it used to be, but it is still an observant Muslim country with modest values. Even though the heat can seem oppressive at times, it's best to keep yourself covered and avoid midriff-bearing clothing, bare shoulders, or short skirts or dresses. A desert-appropriate packing list should include loose, breathable clothing, preferably in light colors. You'll want to avoid wearing sandals in the larger cities, where there might be glass in the streets. And of course, strong sunscreen is a must!
You'll Also Like: