There isn't an air traveler in America who hasn't felt the pain of the TSA's liquid restrictions. Sometimes this pain comes in the form of chugging a whole bottle of water in seconds flat; other times it's trying to curb mounting anxiety as an agent rummages through your bag in search of the offending fluid -- and then glumly watching a beloved bath product get chucked in a bin. To help you avoid such a blow on your next spin through security, we've rounded up 10 awesome TSA-approved beauty products that will totally change your carry-on game.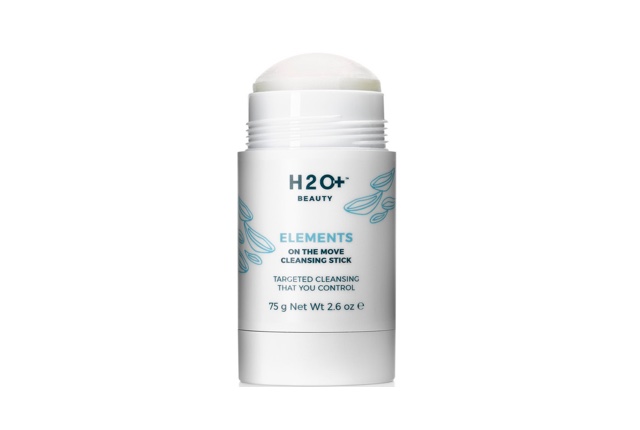 Facial cleansers in carry-on-friendly solid form are surprisingly hard to find. Travelers usually have to decant their liquid face wash into small plastic containers, or go the hotel beauty-bar route. H2O+ Beauty's roll-up cleansing stick makes on-the-road skin care considerably easier. Jam-packed with coconut oil, shea butter, and glycerin, the cleanser is super-hydrating for poor, airplane-parched skin. Just know that this thing adds a good bit of weight to your dopp kit.
Even for skin-care die-hards, toners rarely make the packing cut (A-plus for travelers who take the time to siphon liquid beauty products into three-ounce bottles.) Natural beauty brand ILIA also gets a gold star — for introducing one of the first-ever toners in stick form, a product category not on the market a year ago. The water-based solid slides smoothly across the skin — imagine trailing a silk scarf over your face — and leaves a slight tingly feeling in its wake. The formula is pumped full of good stuff: moisturizing glycerin, clarifying cucumber pulp, soothing aloe, and anti-aging sea buckthorn, an antioxidant and essential fatty acid high in Vitamin E.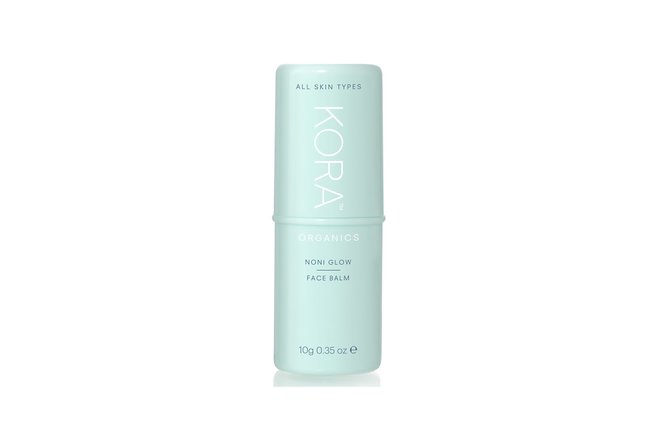 Supermodel Miranda Kerr took all her Australian beauty secrets and self-care know-how, and used them to make her own line of certified organic skin care. Her twist-up face and body balms condition the skin like you wouldn't believe. Both are formulated with softening coconut oil and noni extract, from an antioxidant-stocked superfruit native to Australia and the South Pacific. (People from this part of the world know a thing or two about antioxidant protection, which blocks age-escalating free radicals.) The face balm is spiked with gentle rosehip oil and calendula, while the body body version has licorice extract (another antioxidant) and jojoba and Virginia cedarwood oils. One caveat: Both balms should be kept below 86 degrees, so if you're going to a hot and humid destination, like Miami, it's best to leave these guys at home.
Our love letter to stickified skin care continues. A godsend after long flights or nights out, this cool blue eye depuffer is a vegan cocktail of caffeine (which compresses blood vessels to reduce redness and puffiness) and a little something called kappaphycus alvarezii extract, a form of red algae (known to diminish the appearance of fine lines, help preserve moisture, and boost elasticity).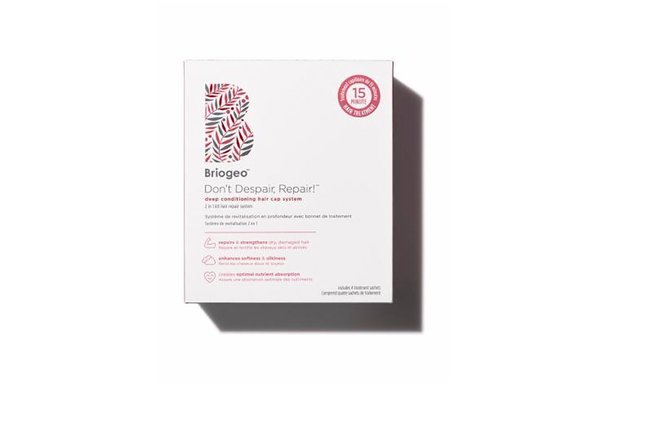 We all know that recycled airplane air does a number on your skin. The cabin's stale atmosphere takes a toll on hair, too, sucking its moisture content to zilch and turning it dull and dry. This easily packable Briogeo Deep Conditioning Cap System is like sheet-mask solution for your hair. The two-part conditioning kit comes with a sample-size packet of Briogeo's argan/avocado/almond-oils-infused mask and a seemingly normal pink shower cap. After working the thick cream through wet hair from mid-shaft to the ends, slap on the cap. The plastic-y fabric is actually lined with micronized argan oil beads that works with the mask to return hair to its pre-plane state.
Vacationing at a Rosewood resort? Good for you! Be sure to take advantage of the property's fancy, 24-hour fragrance butler (who will bring a selection of 10 on-trend perfumes to your room — on a silver tray, of course). But the rest of us plebes have to pre-spritz our clothes while we're packing or settle for being unscented during vacay. Or, you could pop one of these portable perfume pens into your bag. Romantic-getaway-bound travelers could try Sueded Oud, a warm, earthy unisex scent that drips sex appeal, or the Blonde Rose, a rose/peony/jasmine floral combo that is strong right out of the gate, but then settles into a super-sultry woodsy musk.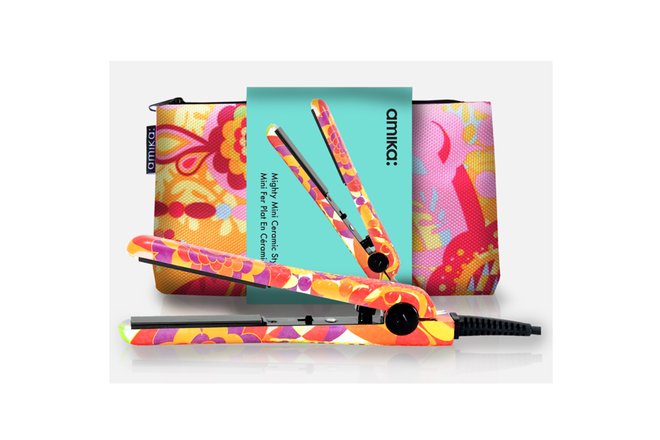 This little beauty can come along based on its adorable design alone. But the sweet little mini iron also works surprisingly well. In fact, its petite proportions work as an asset: It can easily grab the roots, fix up face-framing pieces, and smooth down even the smallest of flyaways. It's perfect for mid-trip touch-ups, keeping your vacation blowout smooth and shiny.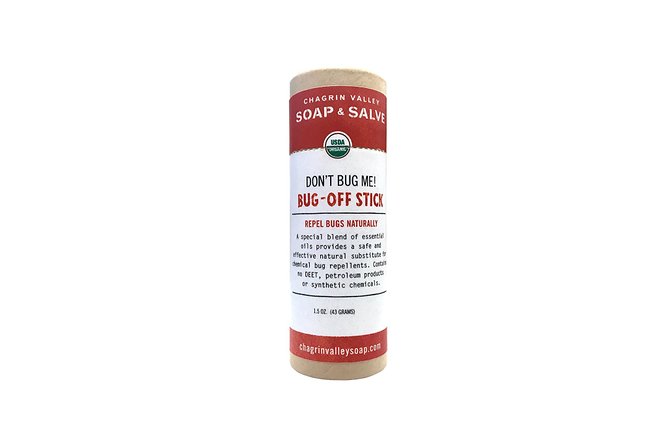 An alternative to both harsh chemicals and big bottles, this organic insect repellent is made from shea butter, beeswax, jojoba and neem oils, and a whole bunch of pure essential oils (like lemon eucalyptus, citronella, lavender, rosemary, cedarwood, thyme, basil, and lemongrass). But if you're going to a destination where Zika is a concern, consider an EPA-registered repellent (this one is not).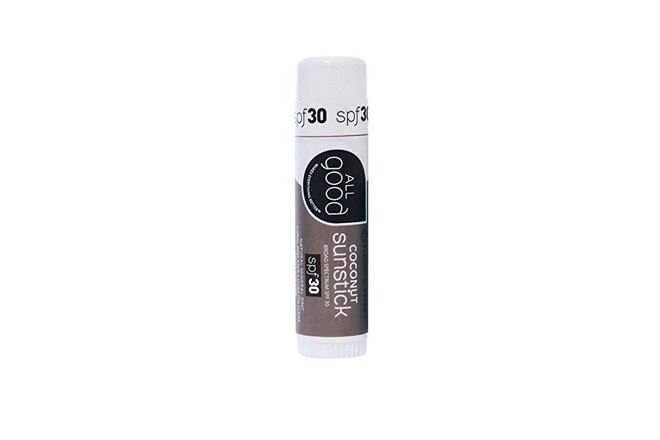 Even if you're heading somewhere besides Hawaii or the Caribbean, sunscreen is an indisputable travel necessity. Obviously gloopy lotions and sticky sprays are a no-go, but this swipe-on version is easy to pack and apply. The zinc-based formula is loaded with jojoba, coconut, and sesame oils, as well as beeswax and cocoa butter, so it can even double as a daytime moisturizer. Vitamin E and avocado oil give some extra antioxidant protection as well.
Supergoop's swipeable sunscreen SPF 45 could easily win the MVP title in your dopp kit. The fragrance-free, beeswax-and-shea-butter-based formula sweeps over the face, lips, and ears without any snags and absorbs in seconds. In addition to broad spectrum protection, the mineral-based sun-care stick provides antioxidant defense in the form of cannabis, olive, chia seed, and avocado oils.
You'll Also Like:
Oyster.com is a participant in the Amazon Services LLC Associates Program, an affiliate advertising program designed to provide a means for sites to earn advertising fees by advertising and linking to Amazon.com. Oyster also participates in the SkimLinks and SkimWords affiliate programs.
All products are independently selected by our writers and editors. If you buy something through our links, Oyster may earn an affiliate commission.