There's nothing more relaxing than sinking into a natural hot spring after a long day in Colorado's pristine wilderness. In the winter, whether you're schussing down the slopes on skis or a snowboard or wandering in the woods on cross country skis or snowshoes, hot springs are the destination of choice for soothing sore muscles and enjoying a little down-time as the snowflakes fall softly. In the summer, nothing's nicer than enjoying a blazing sunset while soaking after a long hike or extensive mountain bike ride.
Colorado is chock-full of these soaking sanctuaries (there's even a self-guided Historic Hot Springs Loop that you can explore). But did you know that many of these springs have "after dark" policies where you can soak sans bathing suit? Some don't even wait until after dark and welcome skinny-dipping soakers whenever the urge arises. Whether you're looking for full-service springs or primitive pools, these hot springs are ready for some birthday suit bathing.
Editor's note: These hot springs may be limiting access due to the pandemic. Be sure to check and follow all local travel restrictions while visiting.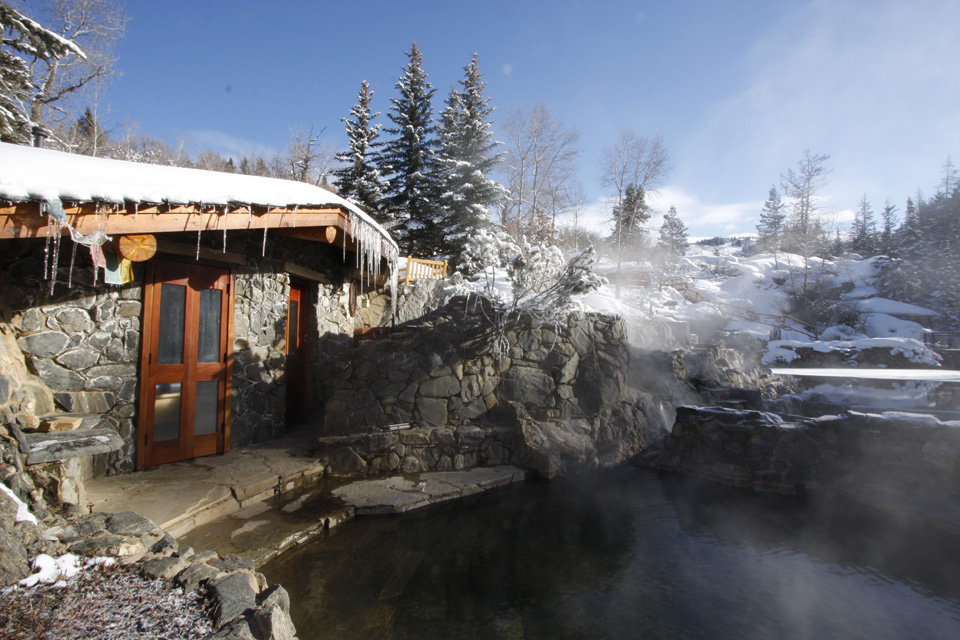 It's no secret that Steamboat Springs is home to some fabulous hot springs (it's in the name, after all). While families tend to flock to the Old Town Hot Springs downtown, the historic Strawberry Park Natural Hot Springs (which is accessible only by shuttle or four-wheel drive vehicle in the winter) attracts all sorts to its natural pools and stunning setting in Routt National Forest. Arrive near sunset to soak up the scenery; after dark, clothing is optional and children are not allowed.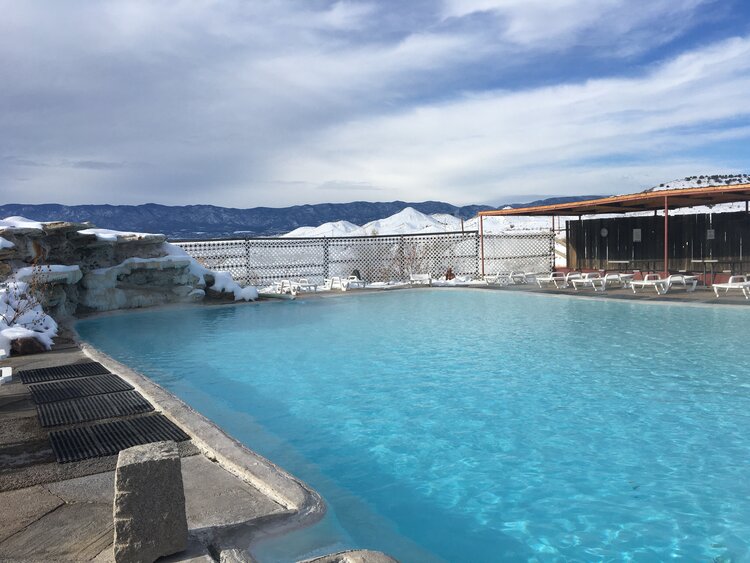 Located near the Royal Gorge (about an hour and a half from Denver), Desert Reef Hot Spring isn't expansive (there is only one pool) but it is ideally suited for soaking and sunbathing with an expansive deck and views of the surrounding desert landscape. Clothing is optional on Wednesdays, Saturdays and Sundays.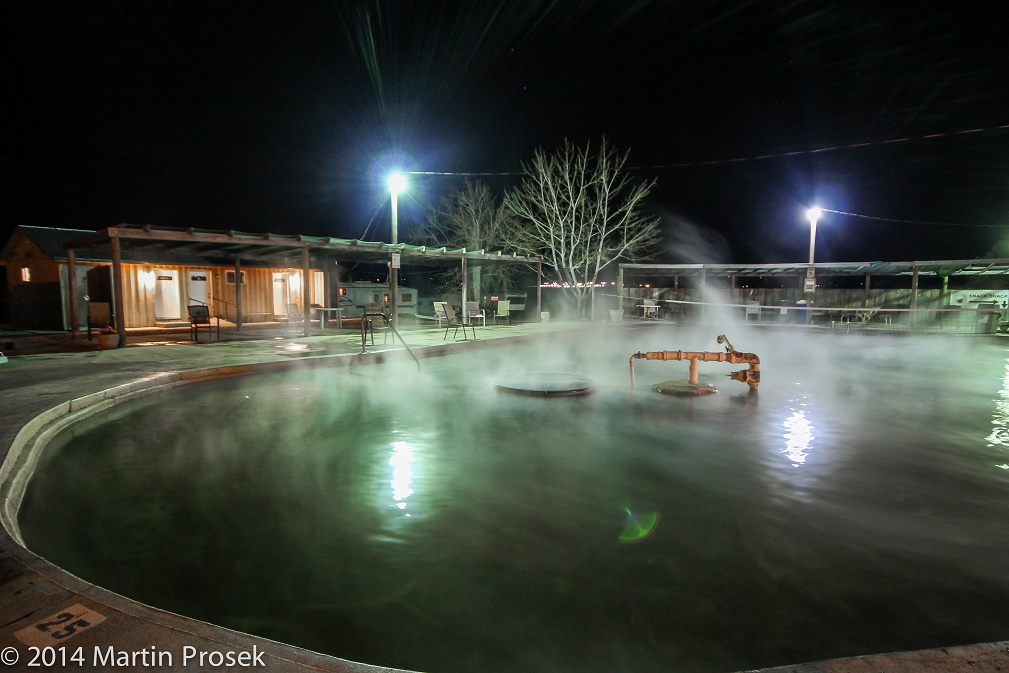 Featuring a large, free-form concrete pool, Dakota Hot Springs has been providing a serene soaking experience for decades (it was previously known as "The Well") in the Arkansas River Valley with views of the Sangre De Christo and Rocky Mountains. Temps at the wellhead average 108 degrees; the rest of the pool averages 95-98 degrees Fahrenheit—an ideal temperature for soothing aching muscles or simply relaxing. Suits are optional on Wednesday through Sunday; reservations are required.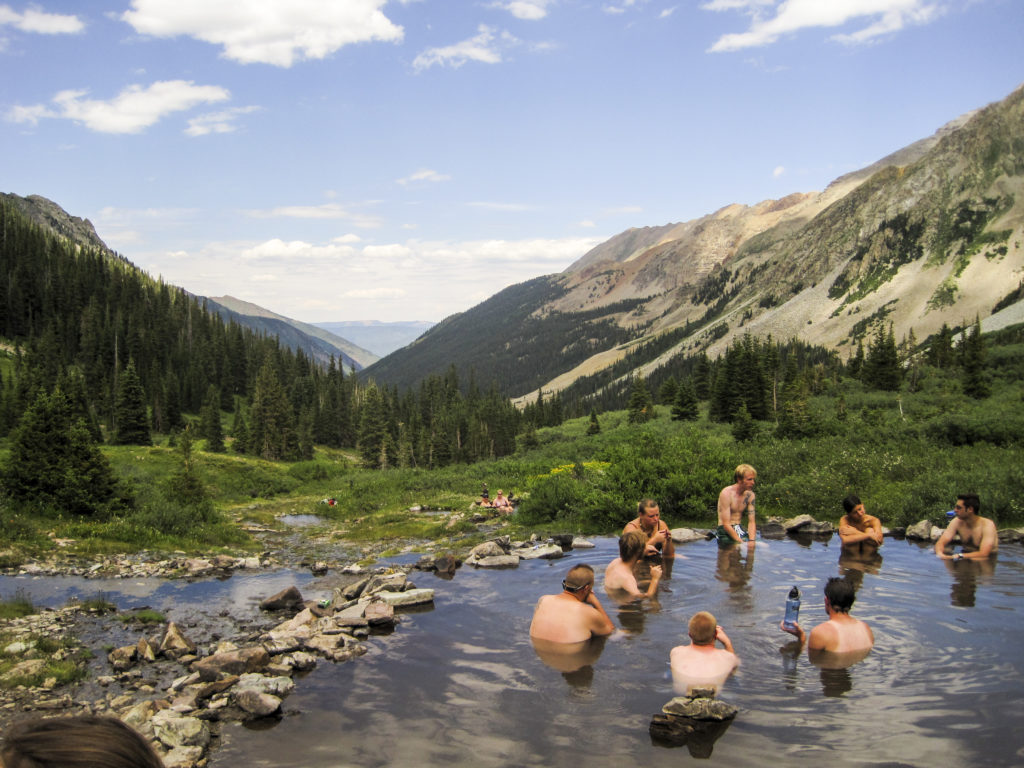 Be prepared to earn your relaxation if you're headed to Conundrum Hot Springs: At 11,200 feet in elevation, accessing this primitive hot spring requires a permit and an approximately 8.5-mile (one-way) hike in. There are no amenities here – this is a classic, natural pool and one of the highest hot springs in North America. The views of the Elk Mountain are spectacular and, as a result, this is an extremely popular destination in the summer—suits not required. Permits are required for overnight camping; if you just want to hike up for the day, no reservations are required but you must be on the trail, heading down before sunset.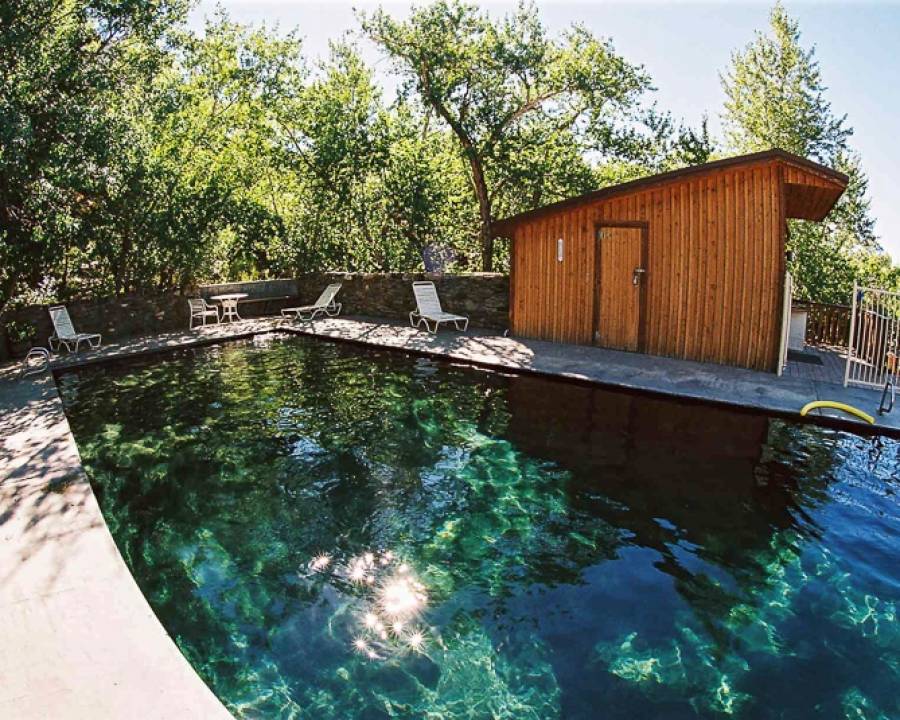 Part of the Orient Land Trust, Valley View Hot Springs is more than just a collection of scenic pools—it's a full resort with lodging options and campsites. The soaking options here include both natural rock ponds that are accessible by a short walk (the remote top ponds require a bit more of a trek) and several concrete pools. Clothing is optional at all of these locations and, as a "naturist open space," at the resort as a whole. Reservations are required.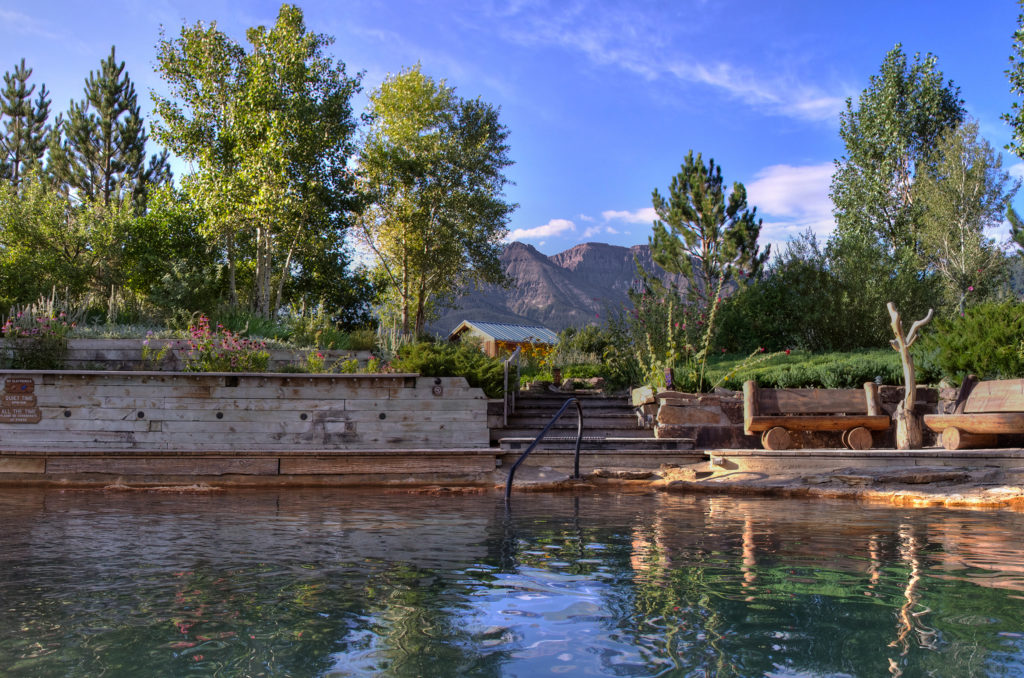 People have been enjoying the therapeutic aspects of these hot springs for more than a hundred years – the Tabeguache band of the Utes soaked here before European and Mexican settlers arrived. Now, there seven outdoor and three indoor options are available for modern-day hot springs enthusiasts to enjoy along with views of Mt. Sneffels – clothed or au natural. The largest pool, known as the Pond, is surrounded by natural landscaping as well as a redwood deck. Other pools vary in temperature and size and though the outdoor soaking areas and sauna are clothing optional, suits are required in the indoor pool for the majority of the day.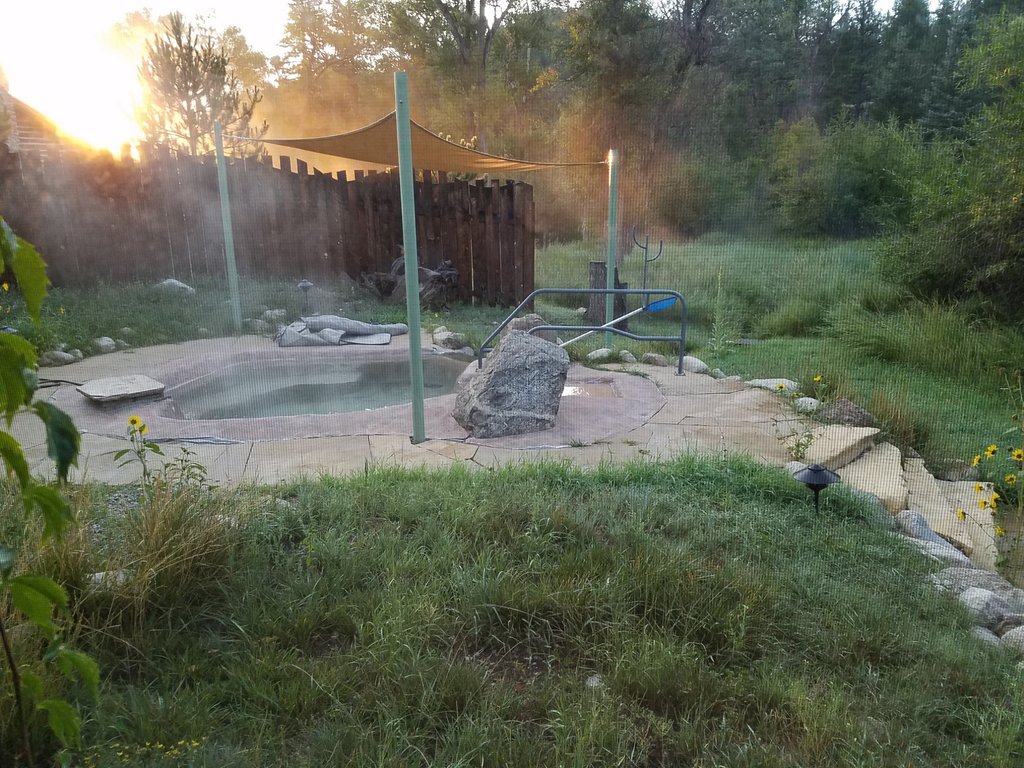 Nestled in Chalk Creek Canyon on the Arkansas River, the Antero Hot Spring Cabins are the perfect getaway for those who wish to soak in peace after exploring the area (in addition to hiking Mt. Antero or Mt. Princeton, the Colorado Trail is also nearby). Each of the three cabins (which sleep between 4 and 10 people) has its own private hot spring-fed tub which you can enjoy in clothing-optional privacy.
All products are independently selected by our writers and editors. If you buy something through our links, Oyster may earn an affiliate commission.