When it comes to a winter holiday, some escape the snow and head to the beach, while others hit the slopes for skiing or snowboarding on fresh powder. Then there are those who like to travel to ski destinations (or let's be honest -- are dragged along by friends and family), but would rather keep their feet on non-slippery ground. Luckily, some of the country's most popular ski destinations offer plenty to do off the slopes, whether it's marveling at internationally renowned art, snowshoeing at a nature preserve, taking a steam locomotive trip, or enjoying the gorgeous views (and a cocktail) after a gondola ride. Read on for a list of what to do at eight of the country's top ski destinations -- when hitting the slopes is just not your cup of hot cocoa.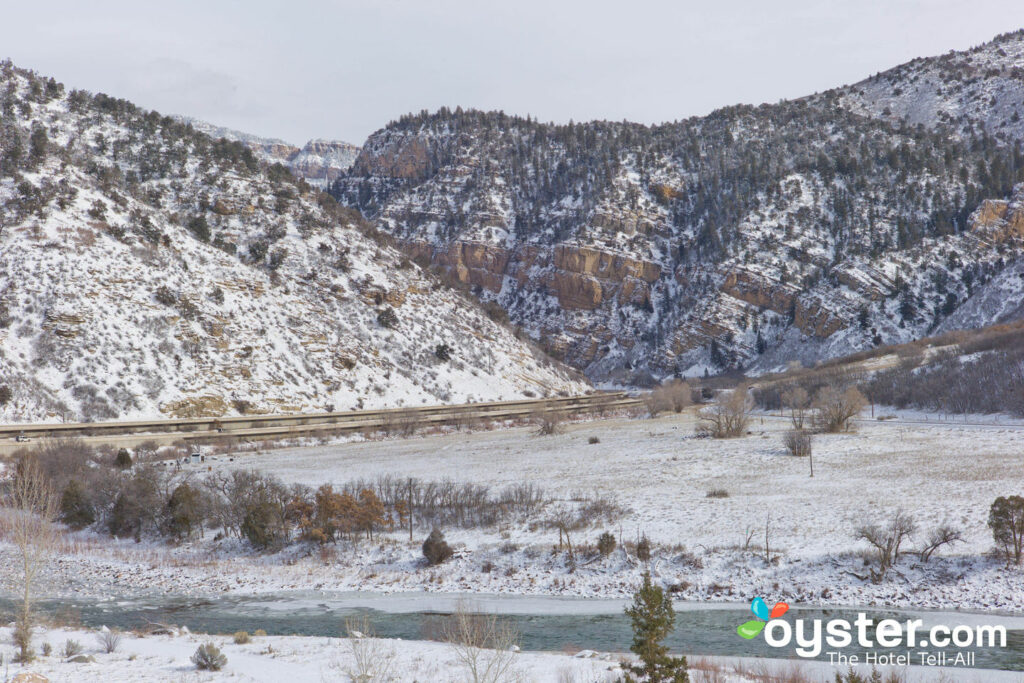 If you need a culture fix while the rest of the family is tearing up the slopes, the Aspen Art Museum features exhibitions from internationally known artists. It doesn't have a permanent collection, so there will be fresh work each visit. And while you're in town, you should also do some window-shopping at the town's upscale boutiques and galleries.
For thrill-seekers, offers year-round tandem flights off the slopes of Aspen Mountain. The ride is bound to offer stunning views of the Colorado peaks and downtown.
A great family activity is a trip to the Aspen Center for Environmental Studies, a nature preserve where visitors can learn about the forests and wildlife (kids will love meeting a rescued golden eagle). Then, head out on a snowshoeing trek.
And if you're keen to venture out of town, head to Glenwood Hot Springs, which is a perfect treat — especially for the skiers in the group suffering from a few sore muscles.
Where to Stay: The Viceroy Snowmass, for a truly luxe Aspen experience. The hotel is packed with top-notch amenities, including a 7,000-square-foot spa with a stunning relaxation room, a fitness center with modern equipment, a lovely pool area with a heated saline pool, cabanas, and a fire pit.
If you time it right, you might catch Park City in the throes of Sundance (January 19-29, 2017) or the Kimball Arts Festival (August 4-6, 2017). There are also film series that run throughout the winter at the Jim Santy Auditorium for a less-crowded culture fix. Oenophiles will also get a kick out of a course at the Fox School of Wine — especially the unique High Altitude Wines course offered in January.
If the rest of the group is at Park City Mountain Resort, the largest in America after last year's merge with Canyon Resort, make them jealous after their day on the slopes with tales of the zip-line and the 4,000-foot alpine coaster, which is every bit as thrilling as it sounds (those twists!). Another adrenaline kick can be found at the Utah Olympic Park, where you can ride the Comet Bobsled on the 2002 Olympic games' official track — and catch speeds of up to 60 miles per hour as you go. Nearby Deer Valley also offers hot air balloon and sleigh rides. Splash out on a relaxing treatment at the Waldorf Astoria spa — one of the town's best. Among the many treatment options offered here is a pumpkin spice pedicure.
Where to Stay: Waldorf Astoria for a hotel that's luxury, romantic, and kid-friendly all at once. The restaurant and rooms here are similarly cozy and upscale, with rooms featuring fireplaces and large marble-and-granite bathrooms. The pool area is gorgeous as well, boasting magnificent mountain views.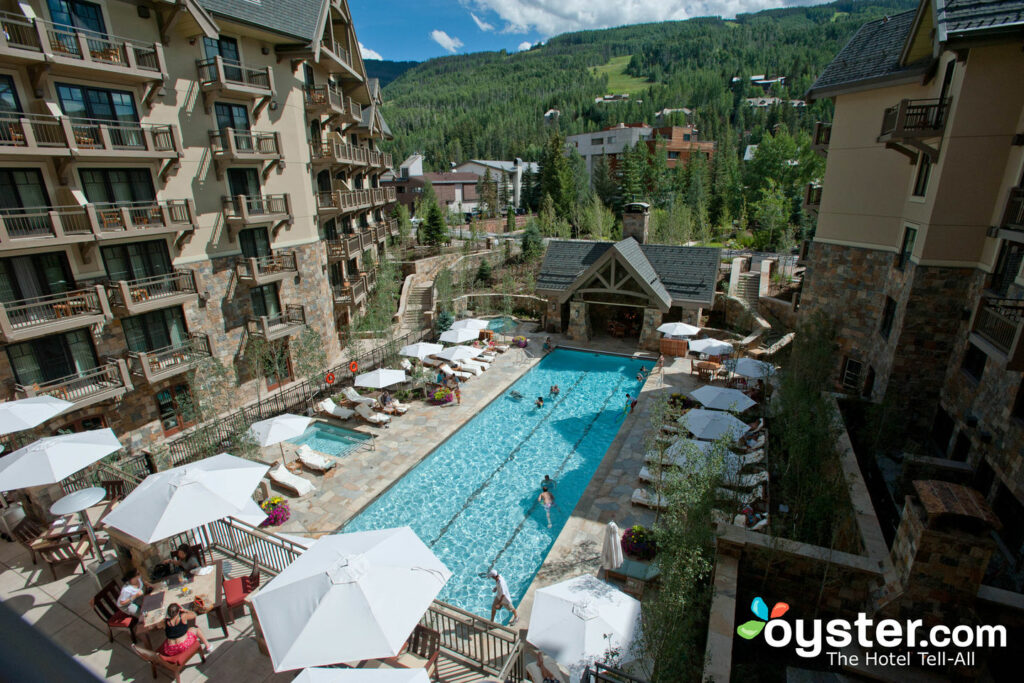 For those who are dedicated to the outdoors — not just skiing — a can't-miss activity is the two-day mountain adventure that comes courtesy of Paragon Guides' mountaineers, where you'll head up a "fourteener" (that's a 14,000-foot peak), accompanied by llamas that cheerfully carry supplies. But it's not all about roughing it — when you hit 11,000 feet, your reward is a gourmet meal prepared by Four Seasons chefs (book through the resort for the experience).
Adventure Ridge at the Vail ski resort is great for families — there's a four-person zip-line, ski biking, a bungee trampoline, snowshoeing, a nature museum, and tubing. In other words, there's plenty to keep everyone entertained and happy for a day or three. For a truly special experience, take a sleigh ride to dinner at Beano's Cabin — it's the only way to access one of Colorado's top restaurants.
Where to Stay: The Four Seasons for the ultimate Vail experience. All rooms have stone fireplaces, balconies, and huge marble bathrooms with standalone soaking tubs. There's also a lovely outdoor pool area with a hot tub and fireplace, luxurious spa, and an excellent restaurant with a heated outdoor terrace.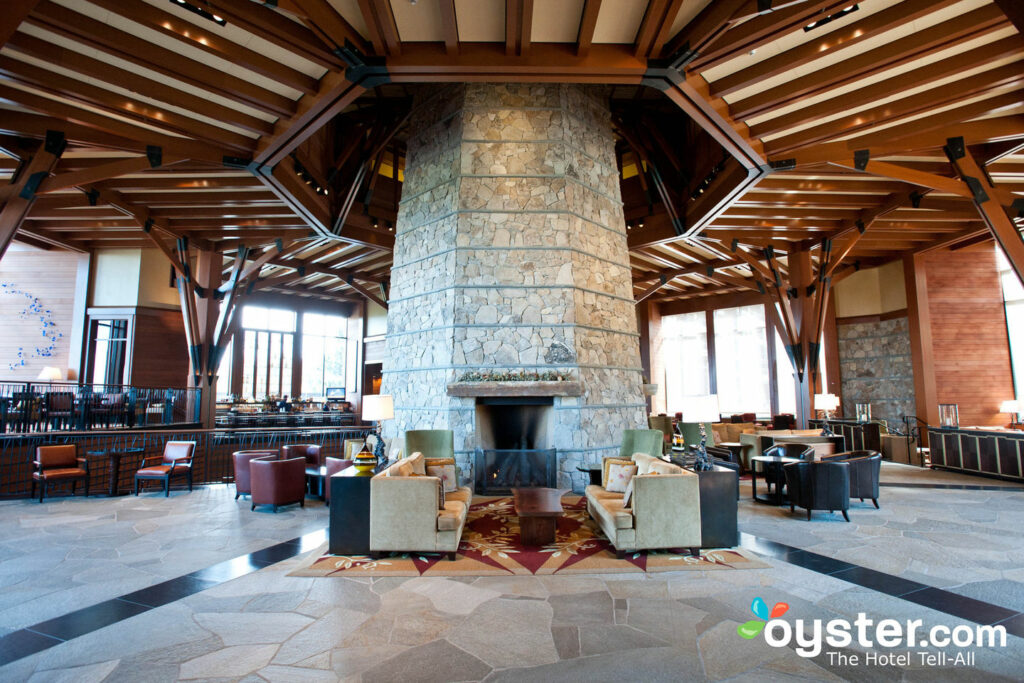 There's plenty to do here for those who prefer to stay off the slopes. For starters, there's a gorgeous gondola ride in Squaw Valley, which takes folks 2,000 feet up to High Camp restaurant for mountainside cocktails. Tubing at Heavenly in South Lake is also a must if you love snow (just not the whole skiing thing).
The area is also famous for casinos (you'll be hard-pressed not tostumble upon one). Or, check out the thriving art gallery scene. Browse the selection and pick up a statement piece to take home. There are also plenty of wine and beer tastings — the perfect apres-ski activity (or for any other time, for that matter). Stop in at Truckee River Winery, FiftyFifty Brewing Company, and Stateline Brewery & Restaurant.
Where to Stay: In addition to ski-in/ski-out access, the Ritz-Carlton offers many recreational activities, including a huge spa, fine dining restaurants, and multiple outdoor pools and hot tubs that are open year-round.
Winter doesn't do anything to diminish the area's natural beauty here. In fact, one of the best times to see the Grand Teton National Park as well as the National Elk Refuge is in the winter. And once you see them from a sleigh — one of the most popular options — snow coach, or snowmobile, you'll understand why.
Art and nature fans should plan a stop at the National Museum of Wildlife Art. Here, you'll find more than 25 galleries filled with 5,000 pieces of art from both world-famous and local names.
Although there are plenty of dining options in the area, one that shouldn't be missed is a dinner sleigh ride. Departing from either Spring Creek Ranch or Mill Iron Ranch, this romantic experience shows off beautiful views en route to a hearty warm meal. Mountain-lovers should opt for the Spring Creek option, while those looking to spot some wildlife might get lucky on the ride from Mill Iron Ranch.
Where to Stay: Set in a wildlife refuge more than 700 feet above the Jackson Valley, the Spring Creek Ranch has arguably the most stunning views of the Tetons in the area. There's a tennis court and fitness center, but the delicious, popular restaurant and excellent heated outdoor pool are not to be missed.
Vancouver, which lies less than two hours from the peaks of Whistler, offers three ski resorts just north of the city's suburbs. Grouse Mountain, in particular, has quite a bit for non-skiers, from snoeshowing to zip-lines. If you happen to be going during the holidays, the Gingerbread Village is a family favorite.
Adventurous, but not keen on the slopes? Try snow camping. A few operators in the city offer overnight packages that teach outdoor survival skills as well as DIY igloo or snow cave building up in the mountains. And yes, that's exactly where you'll spend the night. Didn't bring the necessary supplies? You can rent them in town.
There are loads of festivals going on throughout the winter, too, from Push International Performing Arts Festival, LunarFest, and the Winterruption in February to the Chutzpah Festival in March.
For those who aren't into the outdoors, the best option is to head into the city, which offers plenty to do on its own, including the British Columbia Sports Hall of Fame, brewery tours, and the 10,000-plus-piece (and growing) Vancouver Art Gallery.
Where to Stay: The Fairmont Hotel Vancouver is an elegant 557-room hotel that's housed in a historic building across from the Vancouver Art Gallery, in the heart of Downtown. The gorgeous indoor pool, the excellent Griffins Restaurant, and the big, modern fitness center make this property a reliable upscale pick.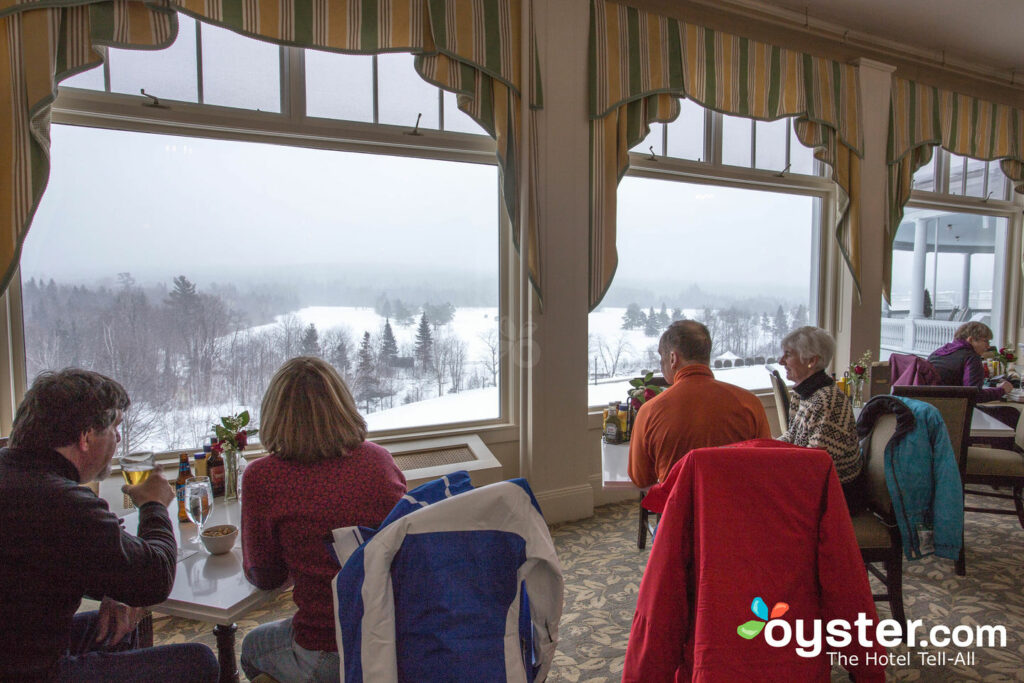 There's a lot to do in this New England ski town. One of our favorites? Snowmobile tours with Northern Extremes. The guides are particularly great with beginners (they see a lot of them), so if it's your first time, don't worry. There's also winter zip-lining available at Bretton Woods ski area as well as fat bikes for cycling right on top of the snow, and, for the really adventurous, ice climbing up frozen waterfalls.
If the rest of the group is skiing while you sit out, there's no reason to stay at the lodge. Take a gorgeous (free) lift at Bretton Woods, and enjoy lunch with a view at the resort's Latitude 44° restaurant, which is located halfway up the slope. Be sure to try the restaurant's own craft brew while you're up there. Another option at Bretton Woods is the 624-square-foot climbing wall, which makes for some family-friendly exercise.
Families should also experience the Cog Railway's historic steam locomotive, which heads out on a gorgeous route to the 6,288-foot summit of Mount Washington. You'll have an hour at the top to explore the town, which features a weather museum and historic house.
Where to Stay: Omni Mount Washington Resort for the best access to area attractions. The hotel is removed enough to feel peaceful, but it's also a short drive from ski resorts and other local golf courses (although it has a couple of its own) and is a long drive to several nearby towns, including Whitefield, which is 20 minutes away. There are also multiple drinking and dining options, including a cozy bar and elegant dining room; an outdoor pool and an indoor pool with a heated section; and a fitness center.
There's plenty to do in Whistler for guests who aren't keen to fly down slopes — and no, we don't mean spending the whole trip curled up by a fireplace. One thing that should definitely be on the list is the Peak 2 Peak gondola ride. Spanning almost two miles, the Guinness World Record-breaking ride boasts the world's longest unsupported span, the world's longest continuous lift system, and the world's highest lift at 1,427 feet above the valley. It connects two mountains for an incredible 360-degree view of the peaks and valley. Just outside the Peak 2 Peak station at Whistler Blackcomb is a snow play zone for those who would rather tube than ski — and it's free with the purchase of a Peak 2 Peak ticket.
Another popular outdoor activity is ice fishing — you are in Canada, after all. There are beautiful views of the mountains from the lakes of Whistler, and after an afternoon catching steelheads, you can recover in an ice hut.
The Olympic Village also offers plenty to do. One of the most affordable activities in town is ice skating at its outdoor rink, where there's free admission, $5 skate rentals, and gorgeous fairy lights to set the mood. The bobsledding track is also open and brave souls can reach up to 75 miles per hour while zooming down it.
Near the town is the Scandinave Spa, which uses hydrotherapy for an ultra-relaxing experience. And yes, it's Scandi-style, meaning you'll warm up in a sauna, steam room, or hot pool before plunging into one of two cold (or very cold) outdoor pools. Rinse and repeat, adding in breaks in the relaxation areas. You'll leave feeling incredibly refreshed.
For families who need a break from the slopes, there's the Squamish Lil'wat Cultural Centre, where visitors can learn about the history and culture of local First Nations through art, exhibitions, and tours.
Where to Stay: The 419 rooms at The Westin Resort & Spa were updated to accommodate the masses that descended upon Whistler for the 2010 Winter Olympics: They're all large and well suited for families or groups, with kitchenettes, pull-out sofas, and fireplaces. Although not all rooms come with balconies, it's hard to find a bad view; most guests will look out over snowcapped mountains or the charming village. And the location just steps off of Whistler's Village Stroll is close to the action.
Related Stories:
All products are independently selected by our writers and editors. If you buy something through our links, Oyster may earn an affiliate commission.