Here in the States, we often think of the Caribbean and Mexico when we're talking about all-inclusive resorts. After all, the region is filled with them! If you're a big all-inclusive fan, and you feel like you've been there, done that -- fret not. Europe happens to be a hot spot for all-inclusive resorts, too. Read on to find out nine destinations across the continent where you can take your next all-inclusive vacation. Just be sure to keep in mind that many European hotels offer different rates for room-only, half-board, and full-board options -- double check that you're booking the right package!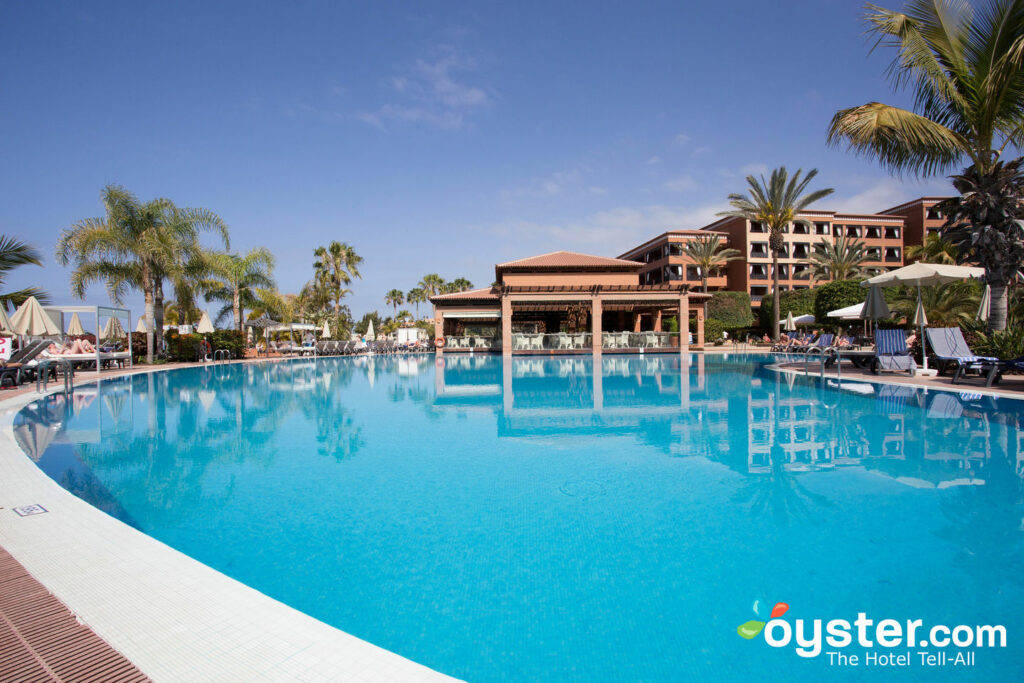 Even though they're located off the coast of Africa, the Canary Islands are technically part of Europe — Spain, to be exact. This seven-island archipelago experiences beautiful weather year round, with the temperature hardly ever dipping below 60 degrees Fahrenheit at night, even in winter. You might consider this the Caribbean of Europe!
Our All-Inclusive Hotel Pick: H10 Costa Adeje Palaca
An all-inclusive resort catering to families and couples, the H10 Costa Adeje looms large as a 467-room property. Guest rooms are spacious and sunny, with contemporary decor, furnished balconies, flat-screen TVs, and free Wi-Fi. With three pools, three restaurants, fitness and wellness facilities, and a kids' club, the property offers all the amenities expected for an upscale property at this level.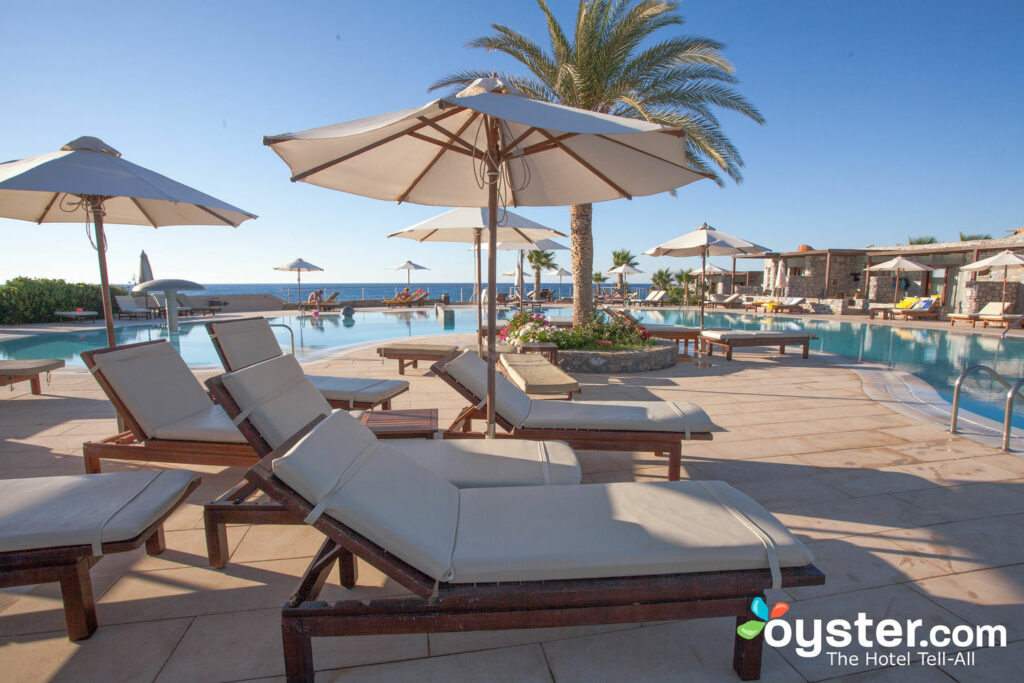 The many islands of Greece are popular vacation destinations on their own, but did you know they have dozens of all-inclusive resorts? A good number of them can be found on the islands of Rhodes and Crete, but if you do some research, you can find all-inclusives on many other islands (including Santorini!).
Our All-Inclusive Hotel Pick: Ikaros Beach Resort & Spa
The 245-room Ikaros Beach Resort & Spa is a luxury property on the northern coast of Crete. Situated on a gorgeous sandy beach, guests have access to ample lounge chairs both by the sea or at one of the many outdoor swimming pools. There's an all-inclusive package along with several dining options, including the main buffet restaurant; drinks can be obtained from any of the three bars.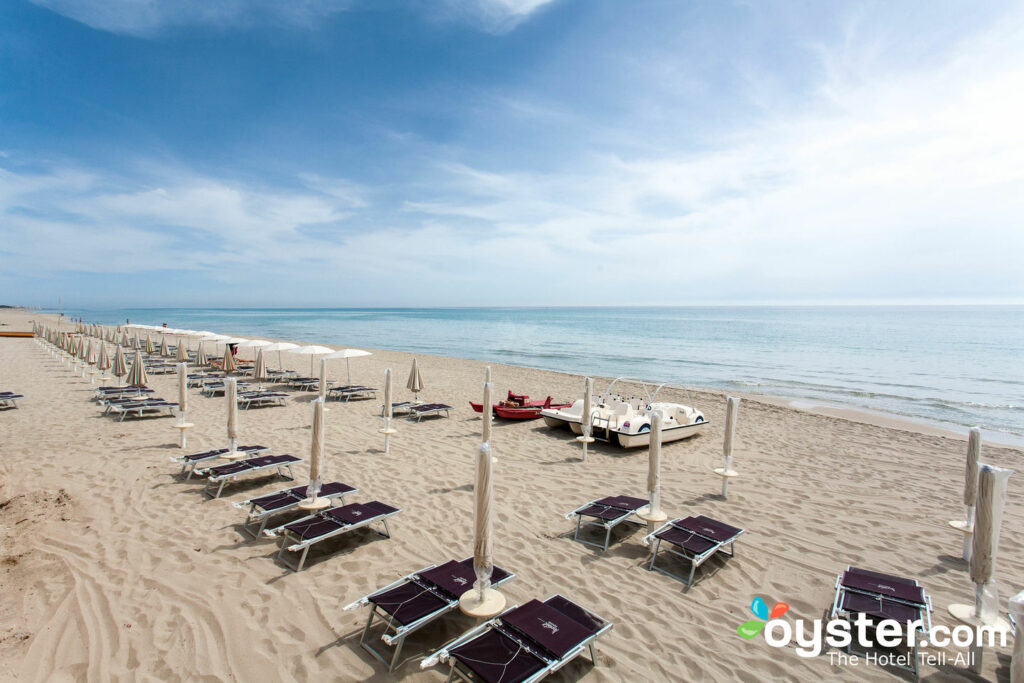 This region is the "heel" of Italy's "boot," and it's . Not only does it have sandy beaches, but it also has charming historic towns, a rolling countryside, and even its own wine region. We predict this region is going to be , so book soon!
Our All-Inclusive Hotel Pick: Hotel Solara
The family-oriented, budget-friendly Hotel Solara is set in the pine forest near seaside cliffs a 20-minute drive from the port town of Otranto. It consists of a low-lying structure made up of no-frills bungalow-style rooms, each with its own private patio area with a table, chairs, and a parasol.
Portugal's southernmost region is a beachgoer's dream destination, between the azure waters, the dramatic cliffs, and the seaside towns. Lucky for the all-inclusive lover, there are plenty that dot the shores. Oh, and did we mention the Algarve gets a reported 300 days of sunshine a year?
Our All-Inclusive Hotel Pick: Vila Gale Lagos
The Vila Gale Lagos has sleek interiors and a beach-adjacent setting, though this four-pearl hotel will require a 10-minute drive to reach Lagos' charming old town. There's definitely a buzz to the vibe here, and while its posh spa, clubby lounge, and high-end dining are all geared toward adults, there's plenty for kids as well. The real showpiece, though, is the design-conscious pool that has over 400 sunbeds, so there are never fights for space.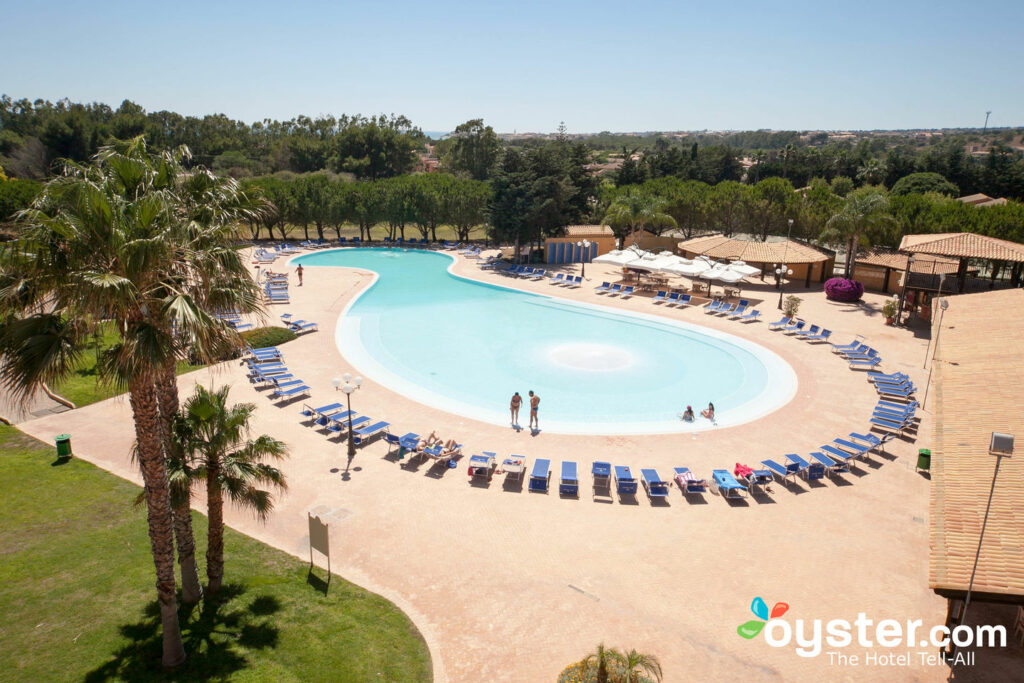 The Mediterranean's largest island not only has great beaches, but also has charming seaside towns, historic archaeological sites, and a wine culture all its own. While all-inclusive resorts aren't the most prevalent type of lodging, you can find properties across the entire island.
Our All-Inclusive Hotel Pick: IGV Club Baia Samuele
For families and vacationers who want easy access to dining and activities, Baia Samuele is a solid choice. This all-inclusive property gets crowded and is particularly popular with Italian families. The property has beautiful patios, an Olympic-sized pool, getting a spa, and a huge fitness area, as well as a private beach.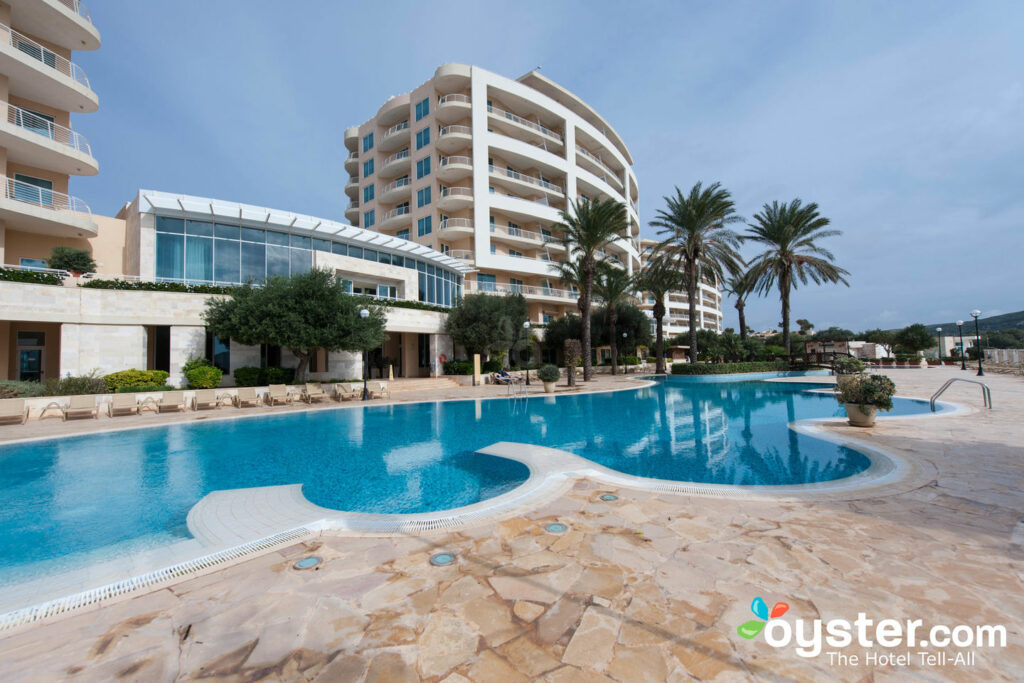 This small island nation off the coast of Sicily is known for its diverse activities, from visiting the ruins of its former rulers (including the Greeks, Romans, Arabs, Normans, French, and British, to name a few) to scuba diving in its azure waters. Visitors can enjoy a cuisine that mixes Sicilian and and Middle Eastern flavors, due to Malta's southern location in the Mediterranean sea.
Our All-Inclusive Hotel Pick: Radisson Blu Resort & Spa, Malta Golden Sands
The Radisson Blu Resort & Spa, Malta Golden Sands is an all-inclusive, five-pearl beachside resort popular with families. It overlooks one of Malta's best sandy beaches, and it offers a full slate of water sports for active types, plus an enormous, full-service spa for guests who want a relaxing holiday. The rooms are clean and contemporary with enormous bathrooms and furnished balconies, many of which have stunning sea views.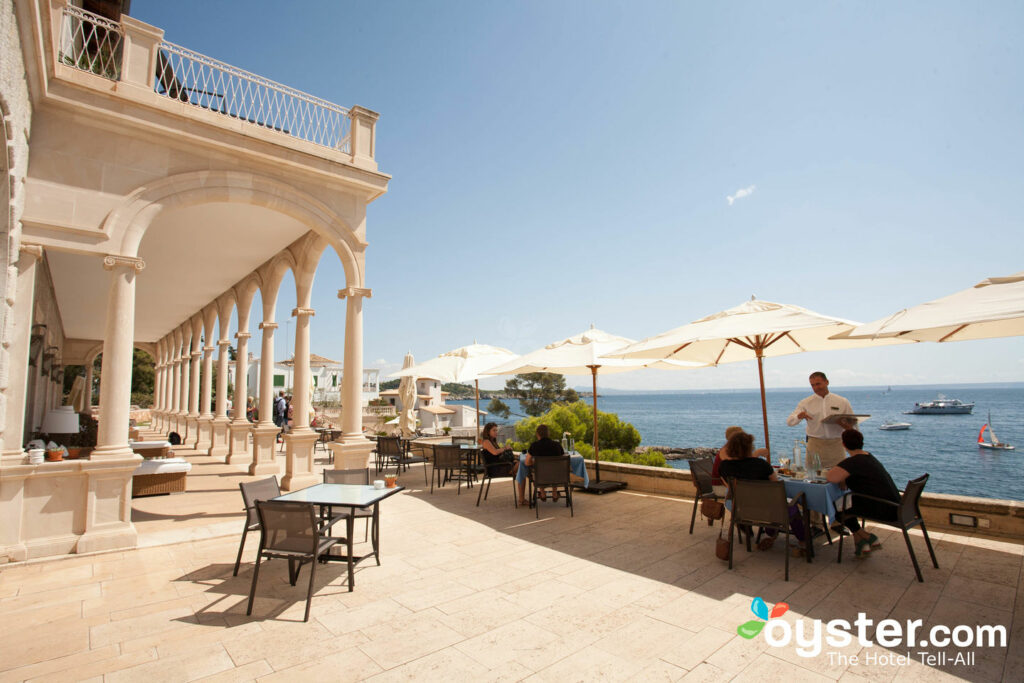 This Spanish archipelago in the Mediterranean has four major islands (Majorca, Minorca, Ibiza, and Formentera), and you can find all-inclusive resorts on each of them. : Ibiza, of course, is known for its partying; Majorca is the largest island and offers everything from beaches to mountains to a historic Old Town; Minorca is the quieter version of Majorca (and its calm, shallow waters make it a perfect retreat for families); and Formentera exudes a remote serenity.
Our All-Inclusive Hotel Pick: Hospes Maricel Mallorca & Spa
This luxury boutique Hospes Maricel is the kind of place where one might expect to find a modern doppelgänger of Cary Grant lounging by the pool. It is timeless and timely; marvelously classic in parts, and strikingly contemporary in others. Views of the sapphire ocean waters are ubiquitous, as are views of the mountains and gardens.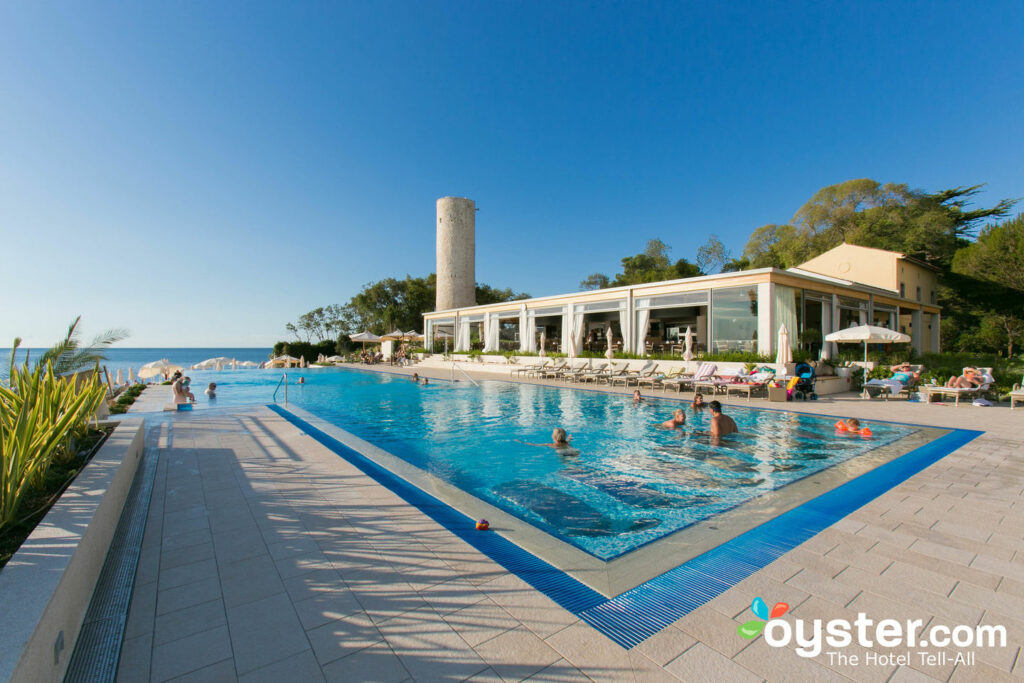 Did you know that Croatia has over 3,600 miles of coastline? As such, you'll find beaches, coves, islands, and amazing seafood here. Most of the all-inclusive resorts won't be found in the popular city of Dubrovnik, rather, you'll have to head up north to the Istrian peninsula, where they're concentrated, though all-inclusives are sprinkled across the country.
Our All-Inclusive Hotel Pick: Valamar Isabella Island Resort
Valamar Isabella Hotel is one of the properties making up the Valamar Isabella Island Resort located on a small island just off the mainland from Porec's old town. All rooms have balconies or terraces with scenic views, as well as modern amenities like 42-inch flat-screen TVs, minibars, and free Wi-Fi. This family-friendly hotel offers children's activities, outdoor and indoor pools, several beaches, and water sports.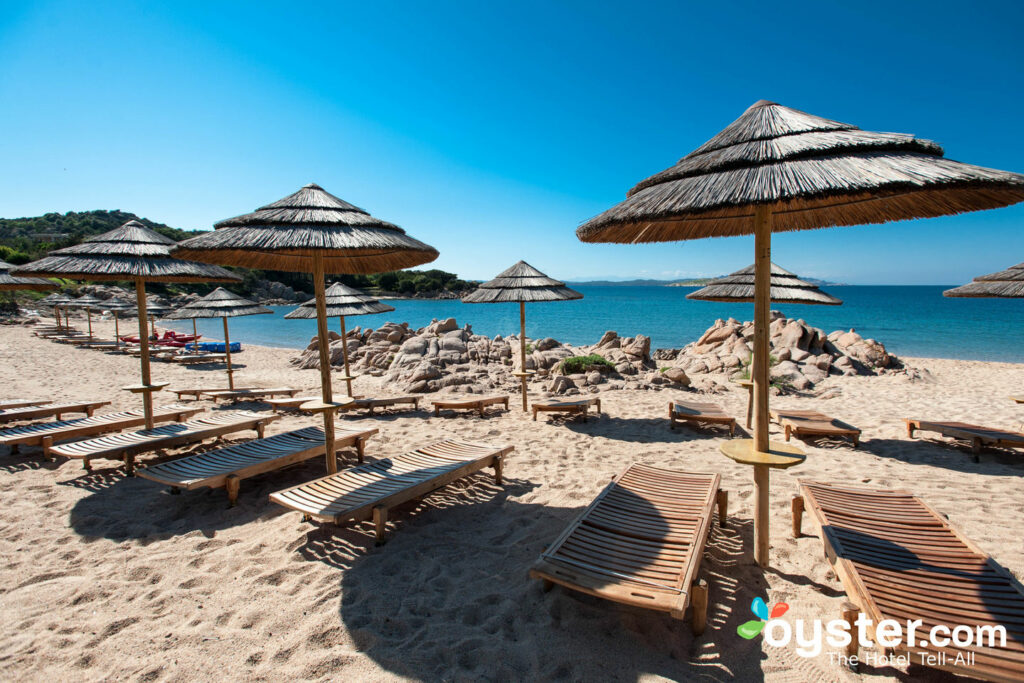 One of Mediterranean's beachiest islands, Sardinia has a number of all-inclusive hotels if you're looking for some sun and sand. Like many other Mediterranean islands, you'll find plenty of ancient sites here, and if you've had enough of the beach, you can head inland to the mountains, too.
Our All-Inclusive Hotel Pick: Hotel Pitrizza, a Luxury Collection Hotel, Costa Smeralda
The 65-room Hotel Pitrizza is an upscale beachside hotel in northern Sardinia, just a 10-minute drive from Porto Cervo. Rooms feature a blend of rustic and modern decor plus furnished terraces. Some have exceptional bay views, private pools, and hot tubs, and full-board options are available. Popular features include a carved-rock infinity pool and the acclaimed Restaurant Pitrizza and Bar Pitrizza, both of which attract locals and tourists.
For your next all-inclusive adventure, get yourself a chic, sustainable swimsuit from Reformation–we're really crushing on this Romanesque Topanga One Piece for a European getaway.
You'll Also Like:
All products are independently selected by our writers and editors. If you buy something through our links, Oyster may earn an affiliate commission.