Imagine this: You're at an American airport standing in a long security or customs line and you see a separate, shorter queue that is moving much faster. You may even detect a hint of smugness on the faces of these savvy travelers as you inch forward. What gives? Sure, you've heard a bit about the different options that allow you to breeze through airport lines faster, but you forget about them as soon as you safely board the plane or get through passport control. What are these programs, how much do they cost, and which one is best for you? And most importantly, are they worth the enrollment process? We've broken down each program -- T.S.A. PreCheck, Global Entry, and CLEAR -- to help you decide. No smugness here -- just the facts.
T.S.A. PreCheck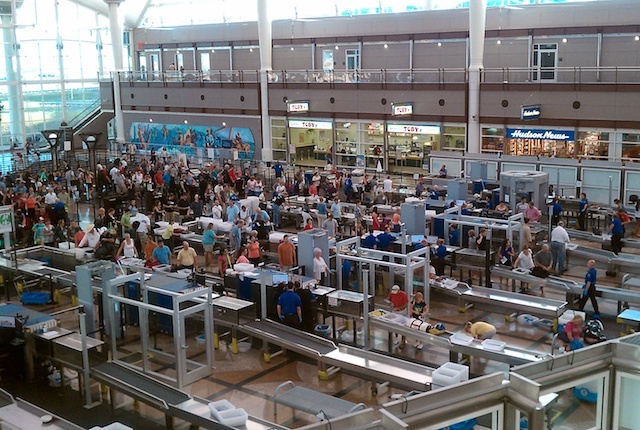 With upwards of 15 million travelers and counting, this is the most popular program on the list. T.S.A. PreCheck provides expedited security screening to eligible, low-risk American travelers departing from more than 200 airports nationwide (final destinations can be domestic or international). This process saves time as you'll cruise through the security line without having to remove shoes, laptops, liquids, belts, and light jackets. Erin Levi, a freelance writer in New York City, says, "It's a lifesaver — I'm a light traveler who avoids checking bags, so it's nice not to have to unpack everything in security." As for getting to the airport two hours before your flight? Levi said, "You can cut it closer. I'm more comfortable getting to the airport later now."
What It Costs: $85 for a five-year membership.
How It Works: It takes five minutes to submit an online application. You will pay the fee and then schedule an in-person appointment that includes a background check and fingerprinting at an enrollment center.
Who Is Eligible: U.S. citizens, U.S. nationals, and lawful permanent residents. Travelers aged 12 and under can travel with a participating adult.
Pros: If a designated line is not available at your airport (or has closed down for the night), you can show your T.S.A. PreCheck boarding pass to receive expedited screening in any of the standard security lanes.
Cons: It has been reported that, due to popularity, T.S.A. PreCheck lines can get just as long as standard security lines (and staffing is not always reliable or consistent). That being said, travelers with T.S.A. PreCheck still get through faster. Make sure that when booking your flight, your name matches your TSA enrollment name exactly (be careful of that middle initial). Otherwise, you'll miss out.
Best For: On its own, this program is best suited for frequent domestic travelers. To pair with others options, see below.
Global Entry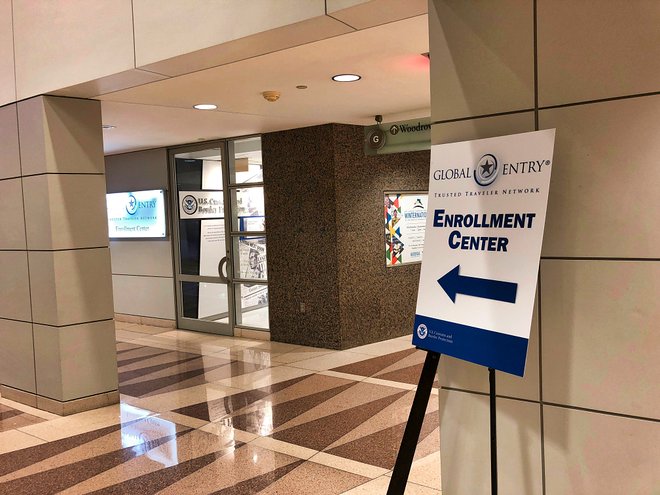 What is it about having Global Entry status that sounds so exotic? The name insinuates that you're traveling internationally on a regular basis and that's an appealing factor in itself. Similar to T.S.A. PreCheck, Global Entry is a program of the U.S. government. But unlike T.S.A. PreCheck, Global Entry doesn't have anything to do with getting through a security line. Instead, it allows pre-approved, low-risk travelers to receive expedited clearance upon arrival into the U.S., making your trip home from international destinations a cinch. If you've ever arrived at JFK in the early morning hours only to encounter a dozen other jumbo jets landing at the same time, and creating a 90-minute wait to get through customs, you know how valuable Global Entry can be.
What It Costs: Global Entry is currently available at 54 U.S. airports, and it costs $100 for a five-year membership.
How It Works: Travelers interested in Global Entry must apply through the Trusted Traveler Program website. Complete the online application, pay the non-refundable application fee (listed above), and then schedule an interview. Once your application is reviewed, you will receive a message with instructions on how to schedule an interview at one of the enrollment centers.
Who Is Eligible: U.S. citizens, U.S. lawful permanent residents, citizens of Argentina, India, Colombia, the United Kingdom, Germany, Panama, Singapore, South Korea, Switzerland, and Taiwan, and Mexican nationals.
Pros: You don't need to speak to a customs officer and there are no paper forms to fill out upon arrival. Instead, you use a kiosk to clear immigration, customs, and agricultural processing.
Extra Benefit: If you join Global Entry, you can use your membership number as a "known traveler number" in airline reservations to receive T.S.A. PreCheck. It's basically a two-in-one package deal.
Cons: Getting an appointment may be a pain. There may long waits at the most convenient locations in each city. If you want an appointment fast, it may require a trip to a place you don't want or need to go to, like Newark. This appointment may seem counterintuitive to saving time at customs.
Best For: Frequent international travelers to destinations outside of Canada and Mexico.
CLEAR
Rather than having an affiliation with the U.S. government, CLEAR is a private New York City-based company that has made an arrangement with each participating airport in the program. Similar to T.S.A. PreCheck, this program is designed to allow travelers to bypass the line at airport security — about five minutes or less, they say — and it can be used for both domestic and international departures.
Another differentiating factor: CLEAR uses biometric technology — either scanning your fingerprints or the iris of your eye — to identify who you are. When you proceed to the security checkpoint (there are currently 25 participating airports in the U.S.), you'll come to the CLEAR lane where an attendant will be available to guide you through the process. Then, you'll head to a kiosk, scan your boarding pass, validate your identification, and continue to the T.S.A. screening. However, instead of going to the end of the security line, members make their way directly to an airport employee who checks their identification. This is where also having T.S.A. PreCheck will come in handy, because from here, it's business as usual. If you don't want to remove your shoes, laptops, liquids, belts, and light jackets, you'll want to opt for T.S.A. PreCheck.
There are discounts for Delta SkyMiles members and credit card holders — not surprising, given Delta's investment in CLEAR. In addition, Delta is partnering with CLEAR at Reagan Washington National Airport to use fingerprints instead of boarding passes in order to board Delta aircrafts and enter the Delta Sky Club lounge. In fact, CLEAR members can expect paperless boarding at more airports in the near future.
What It Costs: Anyone can try the program for free for a month. For an annual membership, the cost is $179, and you can add up to three family members for $50. Children under 18 can use CLEAR for free as long as they are accompanied by a member. Delta SkyMiles members can sign up for CLEAR for $99 per year. If you're a SkyMiles Diamond Medallion member, you can enroll in CLEAR free of charge.
How It Works: This enrollment is easy. You'll begin the application online at clearme.com. Then, complete the process in person at an airport where CLEAR is offered — this includes verifying your identity, completing a retinal scan, and having your fingerprints digitally captured. No need to make an appointment in advance.
Who Is Eligible: You must be at least 18 years old and a U.S. citizen or legal permanent resident. In addition, potential members must be able to present one of the following forms of ID: U.S. driver's license, state-issued ID, U.S. military ID, U.S. passport, or a U.S.-issued permanent resident card. All forms of identification must be valid, unexpired, and have a photo.
Pros: CLEAR gives you ahead-of-line access and has a smaller number of members than T.S.A. PreCheck (about 1.5 million), so lines are much shorter.
Cons: If you already have Global Entry and T.S.A. PreCheck, you will likely find this unnecessary. And since this is a private enterprise, who knows what the future holds for the program.
Best For: Frequent business travelers in the U.S., as well as parents traveling with young kids. It's a huge stress relief knowing that you'll get through security fast and easy.
Bonus Programs: SENTRI and NEXUS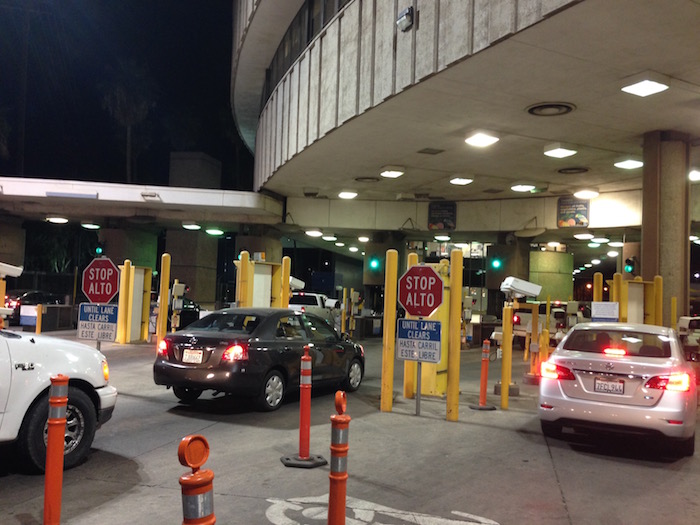 Like a specific North American version of Global Entry, NEXUS and SENTRI work with the U.S. Customs and Border Protection to grant quicker entry in and out of the U.S., Canada, and Mexico.
The NEXUS program offers pre-screened travelers expedited processing when entering the U.S. and Canada. This is ideal for those who frequently travel between the two countries. Members use dedicated lanes at designated border ports of entry, NEXUS kiosks when entering Canada by air, and Global Entry kiosks when entering the U.S. via Canadian Preclearance airports. It costs $50 for a five-year membership. Note that you can use the NEXUS lane as a Global Entry member when entering the U.S. from Canada, but not the other way around. If you travel frequently between the two countries, you should consider getting NEXUS.
Meanwhile, SENTRI is ideal for those who frequently travel into the U.S. from Mexico. Members can use the expedited SENTRI lanes for quicker vehicle or pedestrian entry. Participants may enter the U.S. by using dedicated primary lanes at designated southern land border ports. This program is more expensive than NEXUS at $122.50 for five-year membership, and all applicants undergo a rigorous background check and in-person interview.
Extra Benefit: Similar to Global Entry, if you join NEXUS or SENTRI, you can use your membership number as a "known traveler number" in airline reservations to receive T.S.A. PreCheck.
Best For: Frequent international travelers to either Canada or Mexico.
Away is one of the leading bags on the market, and we absolutely can see why. With a durable polycarbonate shell, an ejectable battery for charging your phone, and 360 degree spinning wheels, it'll realistically likely be the last carry-on you'll ever have to buy.
You'll Also Like:
All products are independently selected by our writers and editors. If you buy something through our links, Oyster may earn an affiliate commission.