Are you ready to say yes to your wild side and let your inhibitions run free? If so, these adult-themed hotel rooms with stripper poles are the answer to your naughty, naughty dreams. Buckle up for a kinky ride and let the sparks fly!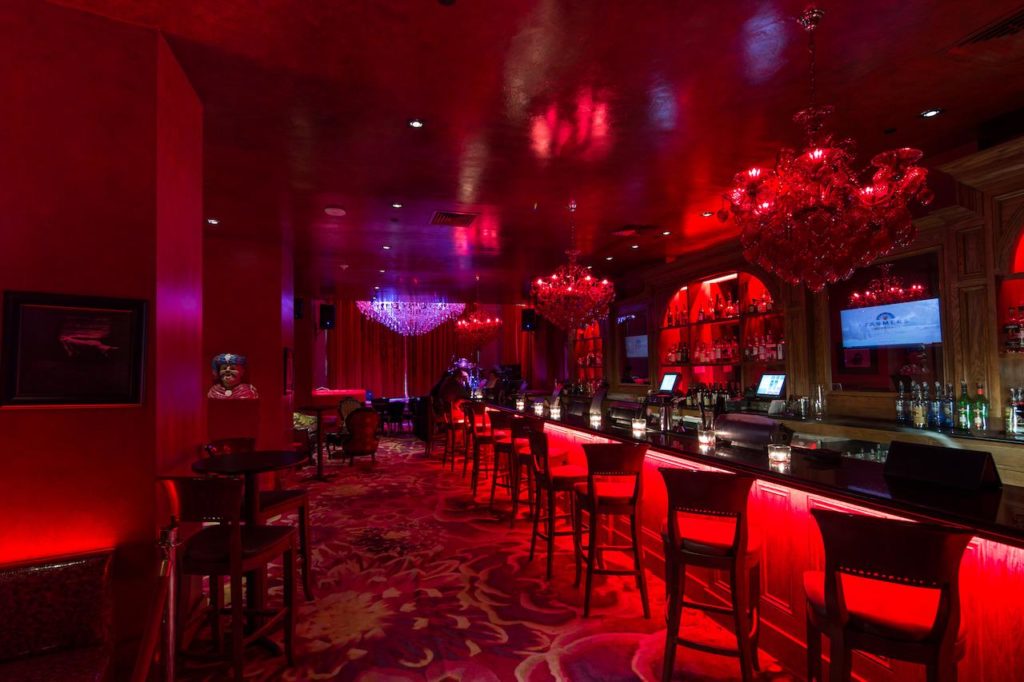 Mariott's Autograph Collection is known for luxurious hotels in phenomenal locations. The Saint Hotel in New Orleans is no exception. What sets it apart are adult-themed rooms like the Play Naughty Archangel Lucifer Suite, which is just as decadent as the name implies. This two-bedroom, two-bathroom suite on Canal Street has everything you need for a lustful evening. Most of the carpets and walls are covered with a sinful, fiery, red, priming your expectations for a spicy evening. Playful types will love exploring the private stage with a stripper pole, disco ball, and a hanging chair nearby. If you get bored, which isn't likely, the Saint Hotel is within walking distance to Bourbon Street and many of New Orleans' star attractions.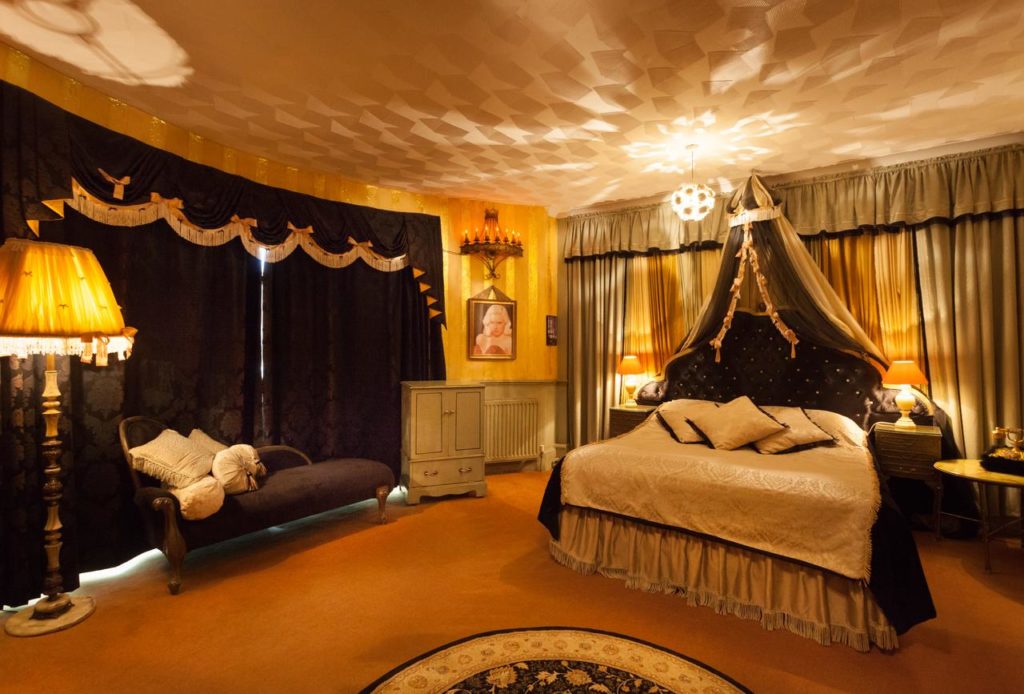 Hotel Pelirocco in Brighton, United Kingdom bills itself as England's most rock n' roll hotel. It's a boutique property with just 19 rooms, each one carefully appointed to help guests live out their fantasies. The three-room Lover's Lair suite features a round bed with a mirrored ceiling and a stripper pole so you can show off your sexiest moves. If you want a memento of your stay you can even add on a boudoir photography package. The suite's entrance is separate from the rest of the hotel for those occasions where a little extra discretion comes in handy.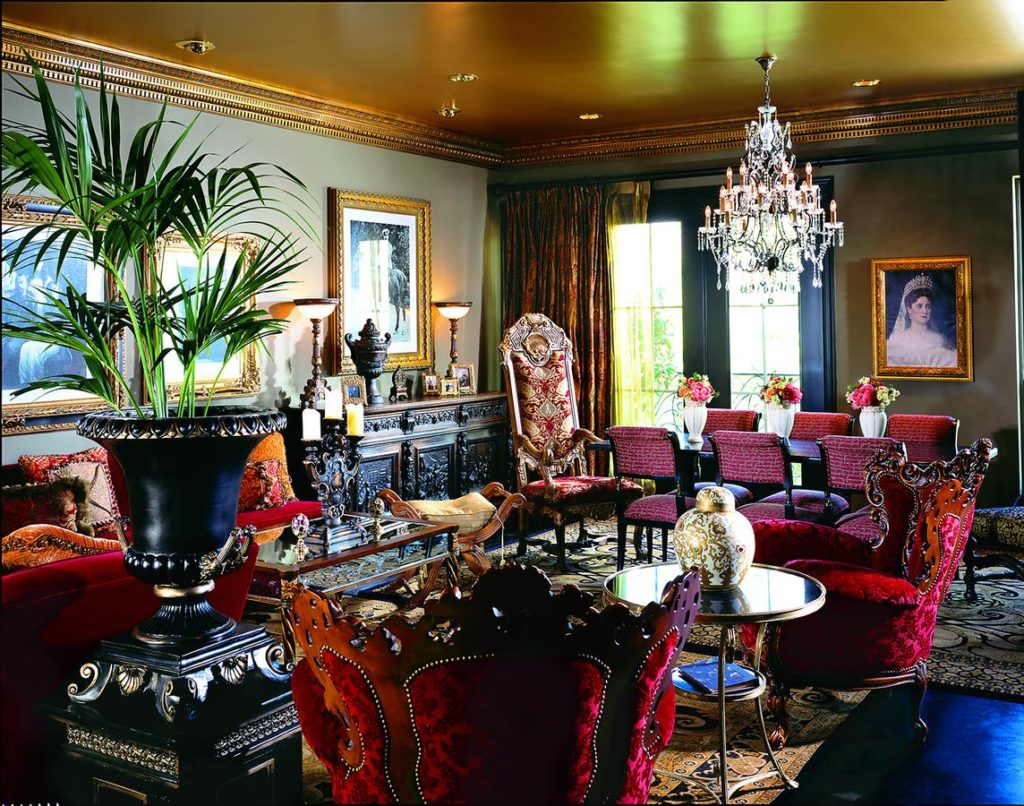 The concept suites at Hotel Za Za in uptown Dallas are famously eclectic, including room 461, better known as the Notorious Room. The Notorious Room is a 650 square foot sanctuary with the feel of a high-end gentleman's club. It comes complete with a stripper pole on a platform flanked by mirrors for maximum visibility while you're shaking your booty. When the evening winds down, relax on your incredible balcony or soak away in a whirlpool tub with plenty of room for two. If you happen to step away before the turn-down service you'll be delighted to come back to the romantic flickering light of votive candles and retro candies on your pillow.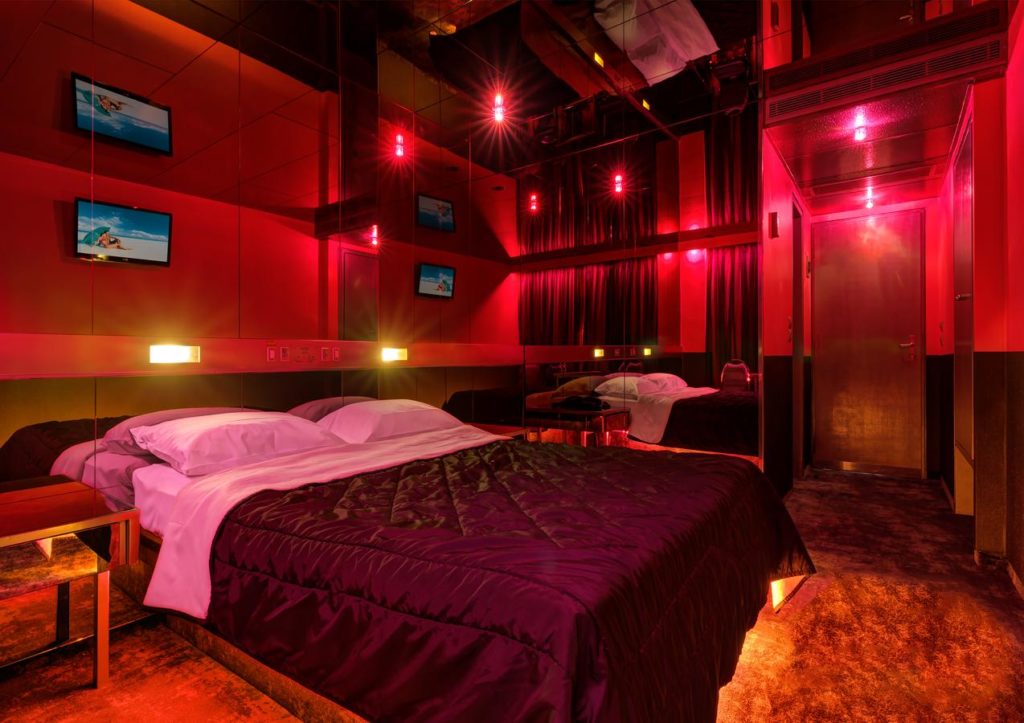 Every room at the Alpha Hotel in Sakaramangas, Greece includes a garden-view balcony, but it's the view inside the room that will keep you captivated. Although it looks nondescript retro motel from the exterior, the Alpha Hotel offers unique options like a pole dancing room with a king-size bed, disco ball, and rich purple fabrics draped over the walls. What you do with those sexy amenities is entirely up to you. If you can tear yourself away, the hotel also happens to be in an excellent location for sightseeing – it's less than ten miles from both Athens and Piraeus.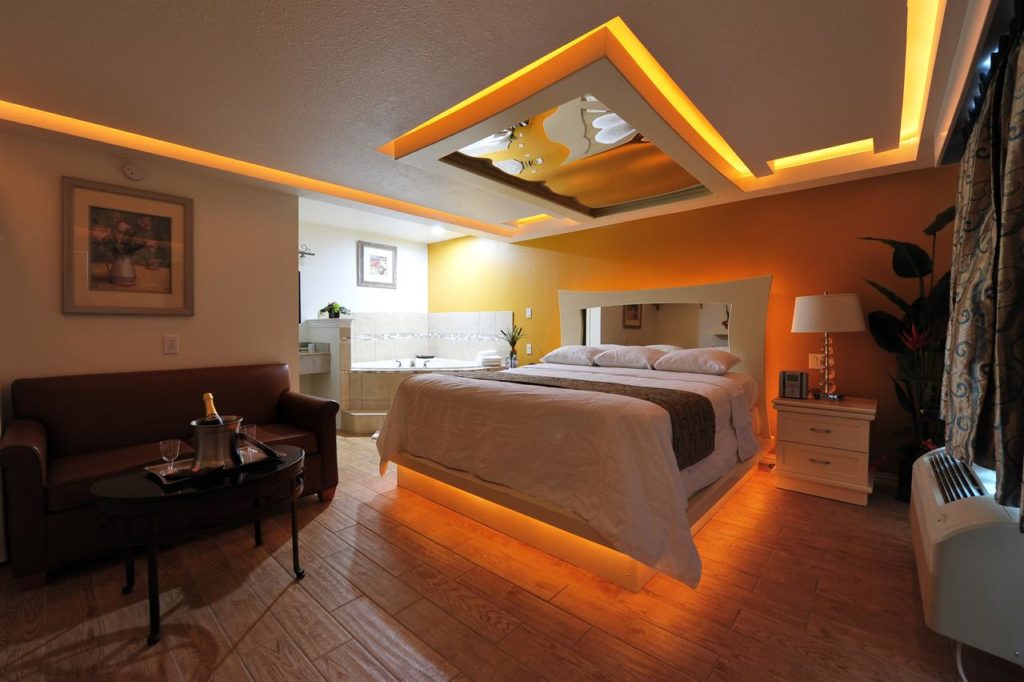 The Romantic Inn & Suites is a hot and steamy adult-only hotel in Dallas. In the aptly named, Romantic Suite with Pole, you'll find everything you need for a sizzling escape including a stripper pole, stage area, and mirrored ceiling all in view of the King Size bed. If that's not titillating enough, you can opt for the add-on package with silk petals sprinkled across your bed and tealight candles to create a sensual glow. The Romantic Inn and Suites is in an out-of-the-way location about seven miles from downtown Dallas and twenty minutes from the airport so you'll have to create your own activities during your stay. We feel confident you'll come up with something.
In addition to having the cutest name on our list, the Who'd A Thought It Inn also has arguably the cutest exterior. Just a two-minute walk from Glastonbury Abbey and housed in a restored pub from the sixteenth century, it seems an unlikely place for a sex-themed room, and that's what makes it so enticing. This charming bed and breakfast's Veuve Clicquot Champagne and Shoes Suite has everything you need to turn up the romantic volume including a circular bed, mirrored ceiling, stripper pole, and a private patio with a clothing-optional hot tub. If that's not enough, there's another hot tub in the bath area, too.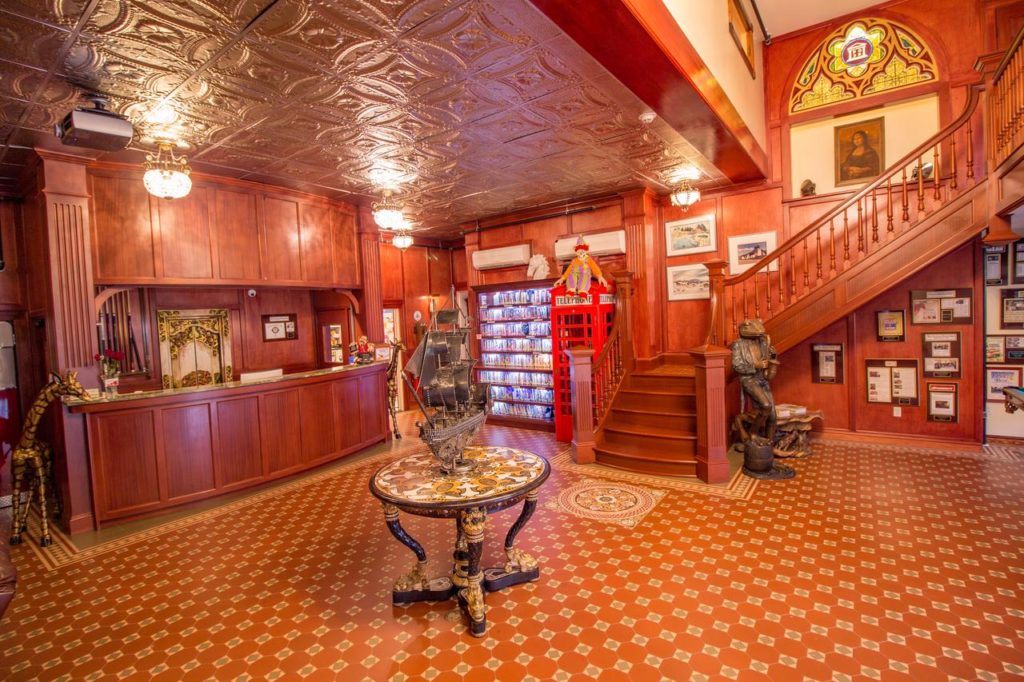 The Adventure Suites in North Conway, New Hampshire has theme rooms to help you live out nearly any fantasy including suites designed to look like a cave or feel like you're spending the night in the jungle. The 800 square foot Club suite has room for all your friends, assuming you want to dazzle them with the sight of you going wild on the stripper pole in an elevated dance cage. You'll also find infinity mirrors, a red dance floor, lighted stairs, a sparkly disco ball, and a five-person hot tub. There's no need to preserve your energy here, if you party till you drop, there's a king-sized bed and two sofa beds for your guests.
All products are independently selected by our writers and editors. If you buy something through our links, Oyster may earn an affiliate commission.