Straddling two continents across the Bosphorus Strait, Istanbul has been a buzzing cultural and commercial hub for centuries. The city has endured rule by Greek, Roman, Latin, and Ottoman empires, with numerous sieges throughout its history. The city's rich abundance of landmarks and architecture bear evidence to these influences over time. Considering its size and wealth of attractions, we recommend a minimum of three days to explore the City on the Seven Hills, though a longer stay is warranted, if possible. To make the most of your trip to Istanbul, read on for our three-day itinerary, designed to take in as much of the city's diverse offerings as possible.
Where to Stay in Istanbul
A luxury boutique hotel, the Four Seasons at Sultanahmet combines contemporary decor with remnants from its former days as a prison. After a full-day of traversing the city's cobblestone streets, guests can admire the Hagia Sophia and Blue Mosque from the comfort of the rooftop bar.
The Dersaadet Hotel Istanbul offers comfort and views of the Marmara Sea in a charming Ottoman-style inn. The property is within walking distance of Sultanahmet Square and other historical attractions, but is conveniently situated on a quiet side street away from the crowds.
Located in lively Besiktas, W Istanbul is ideal for indulging in Istanbul's nightlife. The property even has its own nightclub, W Lounge, which hosts international DJs and serves signature cocktails in its plush interior. Narrow lanes full of cafes and bars surround the W, while ferries depart from the nearby waterfront to the municipality of Usküdar on the Asian side of the city.
Day 1: Sultanahmet Square, Hagia Sophia, the Blue Mosque, and Topkapı Palace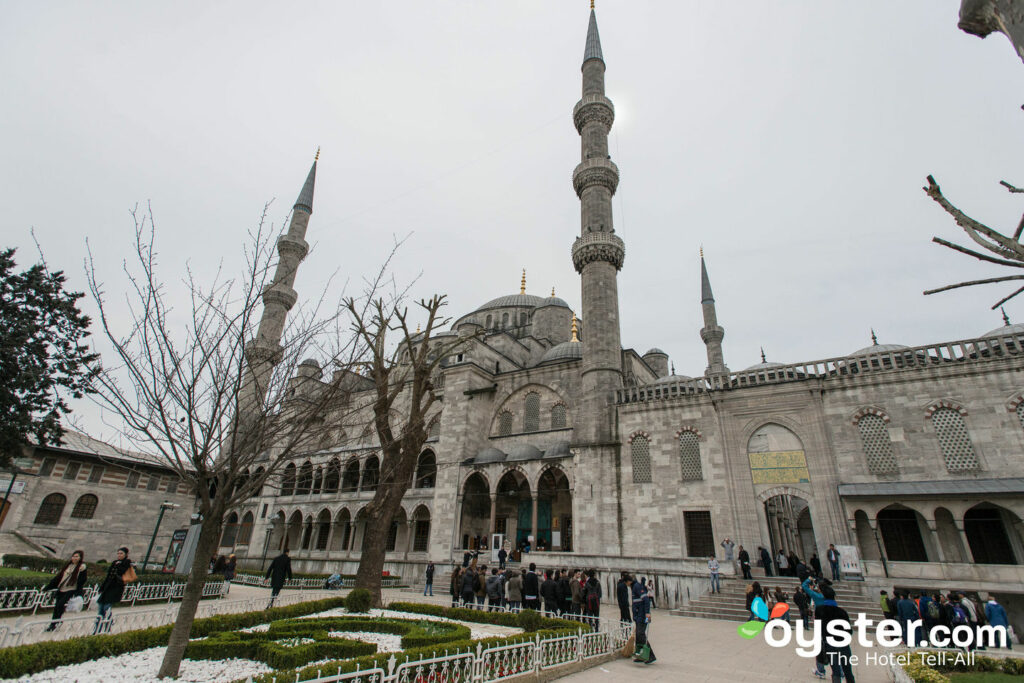 Immerse yourself in Istanbul's rich history by walking through the Old City. Begin with a stroll through Sultanahmet Square, which served as Constantinople's main thoroughfare. Many of Istanbul's most popular sites line the square — most notably, the Hagia Sophia. The once Greek Orthodox church was converted into an Ottoman mosque during the 1400s. Today, the massive, ornate structure has been secularized and serves as a museum. Inside, magnificent mosaics line the gallery walls, as do calligraphic panes and other masterpieces. Consider visiting when the museum opens at 9 a.m. to avoid the crowds and group tours.
Next, take a short walk south to the Sultan Ahmed Mosque, popularly referred to as the Blue Mosque. The nickname comes from the brilliant blue tiles, which line the mosque's interior. The mosque is comprised of six minarets, a massive courtyard, and cascading domes, totaling five main domes and eight secondary domes. Capturing the entire mosque's beauty in a photograph is a challenge, but the main courtyard provides an excellent viewpoint of the minarets and domes. Unlike the Hagia Sofia, the Blue Mosque remains a thriving place of worship. The mosque closes to visitors for 90 minutes at each call to prayer, which happens six times per day from before dawn to nightfall. Time your visit accordingly, and dress appropriately by covering shoulders and legs, as well as hair for women.
If feasible, squeeze in a visit to the Topkapı Palace, where the Ottoman sultans lived and held court for roughly 400 years. Today, the luxurious palace complex functions as a museum. Visitors pass through subsequent gates to each court. The innermost courts were the sultans' private residence. Imperial robes and uniforms, portraits of 36 sultans, ornate tiles, and a wealth of jewels are on display in various chambers. It's definitely worth the extra ticket to enter the Harem, which is accessed beneath the Tower of Justice. Here, sultans kept up to 300 concubines, who were defended by eunuch guards. Other noteworthy rooms include the circumcision room and the privy chamber of Murad III, known for its opulent marble fountain.
Where to Eat: For an array of kebab choices and superb rooftop views, head to Hamdi, a multi-floor establishment in Eminönü. Located on the north side of the Old City, Hamdi's terrace overlooks the Golden Horn and adjacent Galata district. A more casual, but comparatively delectable, option awaits at the Eminönü Pier. Balik ekmek, which means fish sandwich, is sold directly from gaudily-decorated wooden boats and is very popular among the locals.
Day 2: Art and Shopping in Beyoglu, Taksim Square, Gezi Park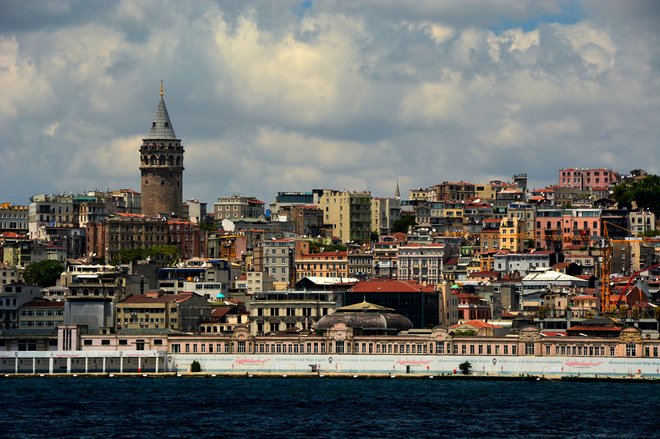 Venture outside of the Old City and across the Golden Horn to Beyoglu, known for its thriving restaurant, bar, and art scene. There is still plenty of historical charm to take in as well. For instance, the medieval Galata Tower grants panoramic views of the surrounding city and waterways. Continue north into the heart of Beyoglu to get a glimpse of Istanbul's contemporary art offerings. Currently, two of Istanbul's main art spaces — Istanbul Modern and Arter — are in the process of renovating and relocating. Istanbul Modern's collection is temporarily on view in Beyoglu while its warehouse-style facility is restored on the seafront in Karaköy. Similarly, Arter is leaving its residence along Istanbul's premier shopping street, Istiklal Caddesi, for a new location in northern Beyoglu, due to open in September 2019. Both venues showcase Turkey's most cutting-edge designs, with rotating exhibitions by Turkish and international artists alike.
Continue up Istiklal Caddesi by foot or hop a ride on the leisurely-paced red tramway. The street is packed and lined with nearly every international brand imaginable, so keep an eye out for boutiques and cafes hidden down side streets and alleyways. The Beyoglu Balik Pazari, or fish market, is a worthwhile pit stop for fried mussels, skewered meats, other delectable snacks. For some more in-depth shopping, be sure to check out the antique vendors along Çukurcuma Caddesi and the independent boutiques on Serdar-ı Ekrem in Galata. Eventually, Istiklal Caddesi merges into Taksim Square and Gezi Park, where 50 environmentalists stood in 2013 to protest a new mall development before ultimately erupting into riots across the country. There is still a noticeable police presence here, but the square and adjacent park remain popular places for locals to mingle before nightfall.
Where to Eat: While you're in the general vicinity, head east to Besiktas. Try Alancha for traditional Turkish fare in a chic, modern setting. The tasting menu serves an array of dishes from all seven regions of Anatolia. Afterward, stroll through the winding roads of Besiktas down to the Bosphorus shoreline. Here, you'll be met with the gorgeous Dolmabahçe Palace.
Day 3: Grand Bazaar, Basilica Cistern, and a Hammam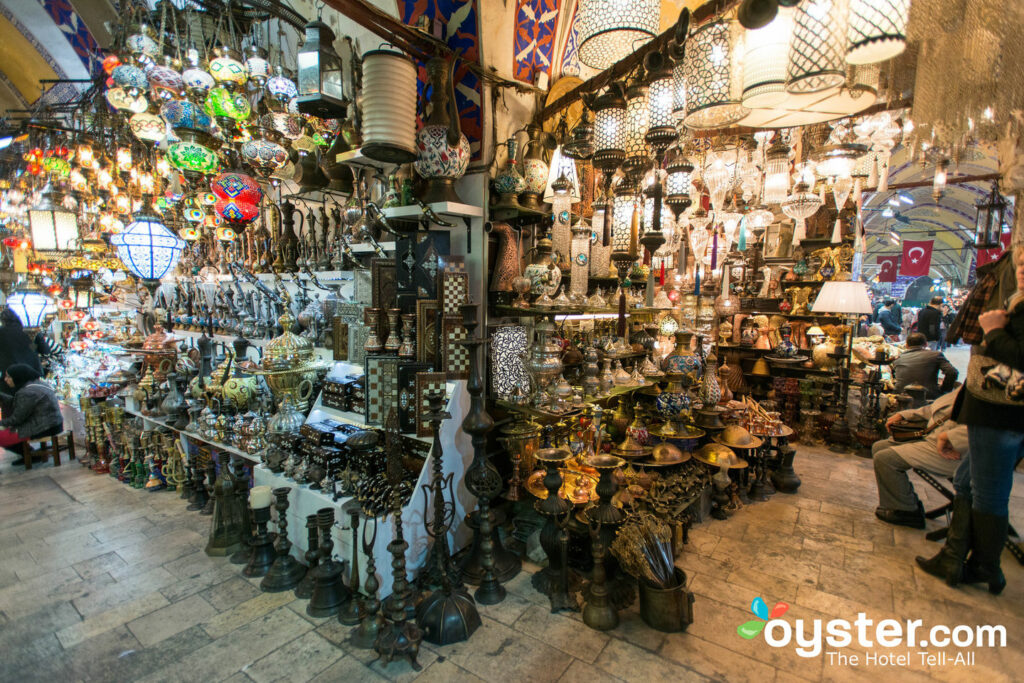 Get an earlier start and make your way to Istanbul's Grand Bazaar in the Fatih neighborhood. This vibrant market complex, which dates back to the 15th century, has 18 entrances and includes over 4,000 stalls selling everything from Turkish delights to jewelry and artisan crafts. Navigate the narrow passages, bargain over prices, and allow plenty of time to get lost and pause for Turkish coffee and baklava.
Then, escape the midday heat and descend into Istanbul's subterranean depths at the Basilica Cistern. Built in 532 A.D., the cistern originally stored water for the Great Palace and Stoa Basilica until the Byzantine emperors relocated elsewhere. Roughly 1,000 years later, the cistern was rediscovered by local residents and fell into disuse until its renovation in 1985. Today, visitors can traverse raised wooden walkways past 336 columns — many of which were recommissioned from temple ruins.
After two consecutive days of crisscrossing Istanbul by foot, some respite is well-deserved. To relax the Turkish way, seek out a hammam (a Turkish bath) to steam and soak the ache away. Near the Grand Bazaar, Çemberlitas Hamami has been in operation since 1584. Services include the sauna, and a scrub or massage for an extra fee. It is mandatory that men and women enter separate sections.
Where to Eat: To close out a busy and memorable three-day stay in Istanbul, take a sunset cruise on the Bosphorus before returning for dinner onshore. Having a mezze feast while in Istanbul is a must. Mezze constitutes an assortment of traditional small plates, such as grilled eggplant, stuffed vine leaves, smoked fish, calamari, and much more. Located in the Kabatas neighborhood, Meze By Lemon Tree tailors its menu to seasonal local ingredients and promises a cozy setting in its seven-table bistro.
For a Longer Stay in Istanbul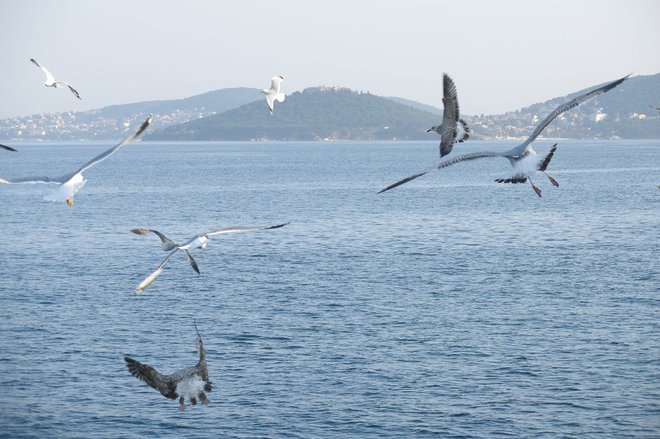 If your itinerary allows, consider spending another day or two in Istanbul and venturing to some off-the-beaten-path attractions. The nearby Princes' Islands offer a glimpse back in time to pre-industrial Turkey, as motor vehicles are banned on the islands. Approximately 12 miles southeast of the city, the archipelago consists of nine islands in the Sea of Marmara. The main islands of Heybeliada and Büyükada can be reached by ferry from Kabatas. The islands are far from a beach getaway, but the charming seaside villages and wooded landscape make it a popular summer vacation spot for Istanbul residents.
Back in Istanbul, find the Museum of Innocence located just south of Istiklal's shopping district on Çukurcuma. This unique museum gets its name from a fiction novel with the same moniker. In the novel, the protagonist finds himself at the museum (before its physical creation) while pursuing an affair with his younger distant cousin. The author, Orhan Pamuk, opened the museum in 2011, just a few years after publishing the book. The museum's exhibition includes relics and objects in line with the novel's plot, showcasing the 1970s and 1980s in Istanbul.
When traveling in Istanbul, you have to be super respectful of their cultural values. Most mosques will require you wear a scarf on your head and cover your shoulders, so bring one along.
You'll Also Like:
All products are independently selected by our writers and editors. If you buy something through our links, Oyster may earn an affiliate commission.