From the snowcapped mountains and sweeping desert to the Mediterranean and Atlantic coastlines and French-Arabic culture (think exotic spices, exquisite architecture, and calls to prayer coming from mosques), Morocco serves up a sensory overload. There are many reasons to visit this North African country, but some travelers may have some trepidation about going now -- and understandably so. Morocco has had its fair share of gloomy news in the past year. In addition to continued terrorist threats, the country is also prone to a number of natural disasters, including droughts, earthquakes, extreme heat, floods, tsunamis, and wildfires. So, is Morocco -- a bucket-list destination for many -- safe to visit? To help you gain some perspective, we pulled together a few important facts about safety in Morocco. Read on.
The Truth About Violence in Morocco
The fact of the matter is that many places around the world, including Morocco, have seen attacks against foreigners. In December 2018, two tourists were killed while camping near Mount Toubkal. Since then, Moroccan authorities have arrested several individuals in connection with the murders. Prior to this, in 2011, 17 people were killed and 25 injured in a large bomb explosion at the Argana Restaurant in Djemaa el-Fna Square in Marrakech. And in 2003, a bigger wave of bombings took place in Casablanca. As of April 2019, the U.S. Department of State listed Morocco as a Level 2 on its travel advisory scale (the same level given to countries such as France, Mexico, and Germany). It's a fact that ISIS has a presence in Morocco, and the country is susceptible to terrorist attacks carried out by violent Islamist extremists. As the site states, "Terrorists may attack with little or no warning, targeting tourist locations, transportation hubs, markets/shopping malls, and local government facilities.' Meanwhile, according to the British government, "Terrorist groups have kidnapped foreigners, government officials, and civilians in the region for financial gain and for political leverage. Further kidnaps are likely. Those engaged in tourism, humanitarian aid work, journalism or business sectors are viewed as legitimate targets."
However, despite these warnings, Morocco is considered one of the most peaceful countries in the Middle East and North Africa, according to the 2018 Global Peace Index. It has also instilled protective measures all over the country, including adding armed security personnel, which is visible in hotels and popular tourist attractions.
For more peace of mind, the country also has tight gun ownership laws, which has resulted in a low gun mortality rate. According to GunPolicy.org, a 2012 survey showed that gun deaths per 100,000 people was .01 in Morocco, compared to 15.78 in Arizona. While petty crime does occur, most Moroccans are peaceful individuals. Following the recent murders of the Scandinavian tourists, locals gathered to mourn the deaths outside the Norwegian and Danish embassies in Morocco's capital of Rabat. And according to BBC, hundreds of people held vigils. In an act of solidarity, Merethe Nergaard, Norway's ambassador to Morocco, advised against "giving in to fear" and said that Norway and Morocco remain allies in the battle against extremists.
What's It Really Like on the Ground?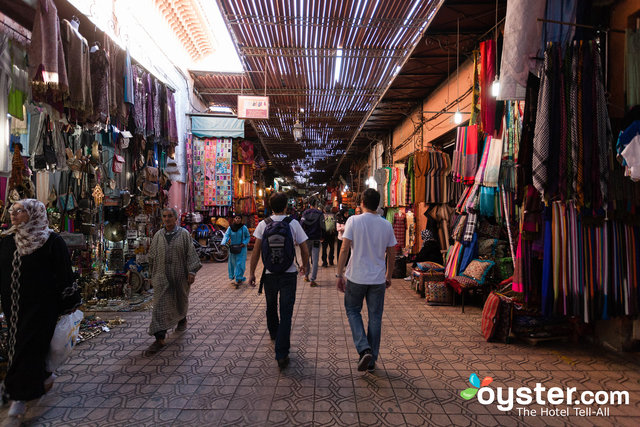 Morocco can be intimidating for first-time visitors, certainly sparking some culture shock. That's why many travelers choose to join an organized tour group. If traveling on your own, it's easy to feel confident while exploring Morocco, as long as you take the proper precautions. You'll have to be on your guard at all times, and be prepared for pickpockets and people asking for money or offering to show you around (for money). Once you get in the habit of saying 'no thank you' in either French or Arabic, exploring Morocco becomes easier.
Before exploring a tourist area, like an old medina, mosque, museum, or shopping area, make sure to have a good game plan. Research your activity and talk to other travelers or hotel staff to decide the best course of action. It may be worth arranging a guide from your hotel, which is usually quite affordable. For example, you likely won't want to wander in Fez's old medina alone, as its numerous tiny streets are too small for cars. But you can arrange for a trusted private guide (through your hotel), who will help you navigate these labyrinthine layouts. Just make sure to stress beforehand that you aren't interested in shopping, unless you want to be taken to vendors selling everything from ceramics to leather goods to rugs. It may seem obvious, but you should also always avoid walking around at night. Petty crime against visitors is rampant in Morocco's city streets — and even more so after the sun sets. While on the subject, make sure to negotiate a rate for taxis up front (or have your doorman help you translate), so you don't get ripped off at the end of the trip. Also, this is a Muslim-majority country, so make sure to dress conservatively, covering those upper arms and knees.
Is it Safe to Camp in Morocco?
Camping in the Sahara Desert or Atlas Mountains has always been a popular way to see Morocco, but after the recent event in 2018, many tourists will want to stay clear of wild camping. That being said, there are plenty of safe ways to experience the region's beautiful, remote landscapes. Daytime excursions such as sandboarding, hiking, camel-trekking, and picnicking in the desert can all be arranged from most Moroccan cities. If you want to spend the night under the starry African sky, in a traditional Berber tent, it's best to stick to organized camps or tours, settlements, or luxury glamping resorts. Also, don't share travel plans with strangers or post anything on social media about your whereabouts. On that note, since the desert and mountains lack cell reception, charge your batteries before you depart, then enjoy the unplugged experience.
What About Natural Disasters in Morocco?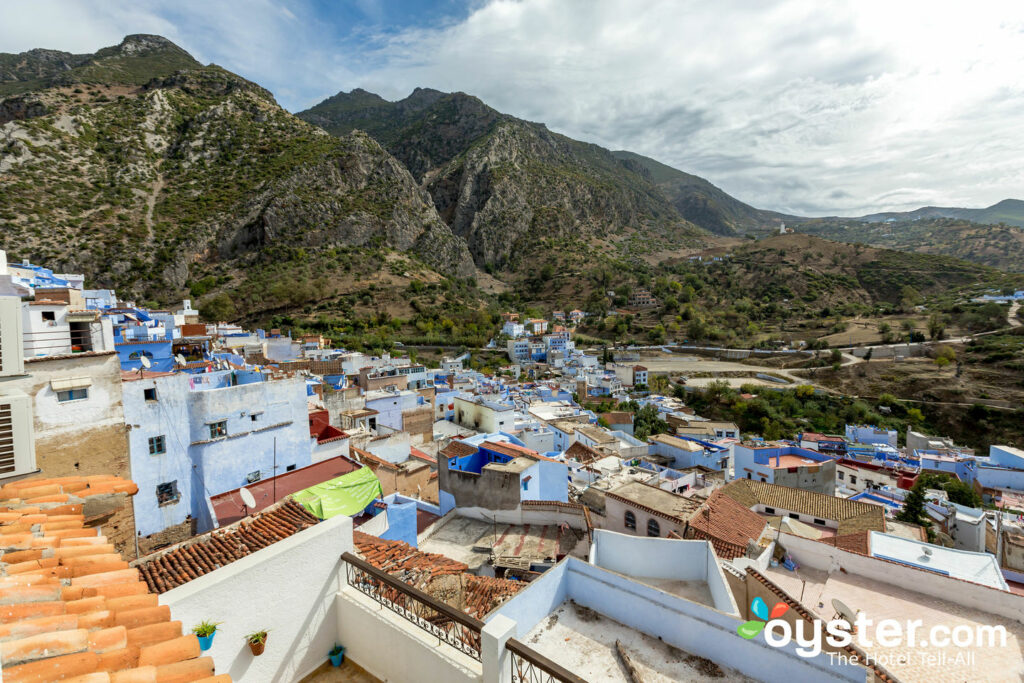 Like any place in the world, you'll want to keep your wits about you, in case of a natural disaster. According to the Global Facility for Disaster Reduction and Recovery, Morocco is one of the most hazard-prone countries in the Arab region, due to its vulnerability to droughts, earthquakes, extreme heat, floods, tsunamis, and wildfires. In the coming years, you'll see rising average temperatures and an increasing frequency of floods, both of which make the country more susceptible to natural hazards.
Morocco has also experienced thousands of seismic events in the last 20 years, caused by the clash between the African and Eurasian plates. In 2004, for instance, the last major earthquake claimed 600 victims and destroyed 12,000 homes in Al Hoceima region. The government of Morocco is implementing a number of steps, including climate change adaptation policies, to conserve natural resources and make agriculture more resilient. While in Morocco, it doesn't hurt to follow weather reports and ask about emergency exits and procedures at your hotel.
So, Should You Visit Morocco?
The short answer is yes. Morocco is, for the most part, a safe travel destination when taking the right precautions. It's true, visiting the country requires you to be vigilant and cautious, but you'll find that most Moroccans are generally very warm and hospitable. For further motivation, know that your tourism dollars are helping sustain Morocco's local economy, especially in rural areas where the poverty level is much higher than it looks. So, what are you waiting for? Book a picturesque riad and start planning your Morocco vacation.
You'll Also Like:
All products are independently selected by our writers and editors. If you buy something through our links, Oyster may earn an affiliate commission.