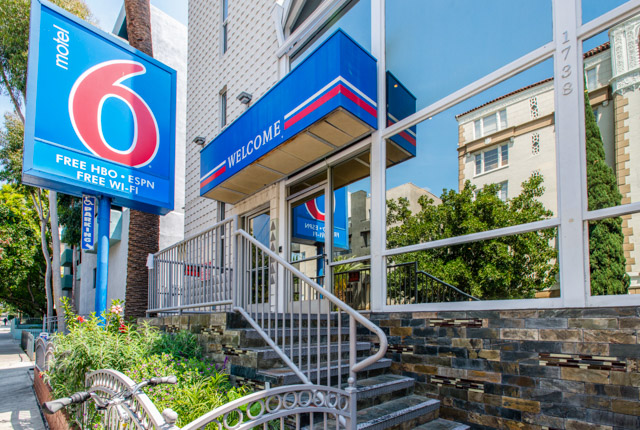 , two Motel 6 lodgings in Phoenix, Arizona, are suspected of tipping off Immigration and Customs Enforcement (ICE) about undocumented guests. A recent investigation by the newspaper determined that between January and August, the ICE arrested at least 20 people staying at the two motels, located at 4130 North Black Canyon Highway or 1530 North 52nd Drive -- in what the Phoenix New Times notes are "primarily Latino neighborhoods."
The newspaper reports that one Manuel Rodriguez-Juarez, used his Mexican voter ID to check into his room, and six hours later, ICE knocked on his door and arrested him. Rodriguez-Juarez's lawyer, Juan Rocha, tells the Phoenix New Times that the Department of Homeland Security records for his client's case indicate that the ICE was alerted to the fact that Rodriguez-Juarez was staying in room 214 -- something Rocha suspects is only possible because the motel alerted ICE.
When the Phoenix New Times called the individual Motel 6 locations, it was directed to a corporate media hotline, where calls went unanswered. Though the city of Phoenix cannot require that motels reveal information to authorities without a warrant, they are allowed to do so of their own accord. And according to the Phoenix New Times, hotel staff confirmed -- off the record -- that they send a daily list of guests to ICE.
Since the Phoenix New Times reported the story, a petition asking people to boycott Motel 6 until it ends its policy on reporting guests to the ICE has earned more than 6,000 signatures.
These tactics worked. Yesterday Motel 6 released a statement announcing that the two locations had indeed been releasing guest information to the ICE, operating not on a corporate policy, but on a local level. It has since issued a directive to all Motel 6 locations that prohibits local management from sending daily guest lists to the ICE without a warrant.
Related Content:
All products are independently selected by our writers and editors. If you buy something through our links, Oyster may earn an affiliate commission.