From the sensory overload at crowded markets and the beautiful deserts backdropped by mountains to the charming fishing villages and pastel-blue-hued cities, Morocco sparks wanderlust in travelers around the world. However, turning up to the North African country unprepared is a surefire way to end up disappointed. To help you prep, we put together a list of eight rookie mistakes to avoid on your next Morocco vacation.
1. Not Exploring Morocco Beyond Marrakech
Sure, there's plenty of seductive magic to be found in Marrakech, but the delights of Morocco's most famous city can undoubtedly be obscured by the vast numbers of tourists. With that in mind, don't be afraid to travel elsewhere. Fes, Chefchaouen, and Tangier all welcome travelers and make great alternatives to Marrakech, should you choose to deviate from the norm. If you're staying in Marrakech and want to escape the intense sights and sounds for a short break, try the Atlantic coast, where you can stop in the beautiful city of Essaouira or the laid-back fishing village of Taghazout.
2. Expecting to Cover All the Famous Morocco Destinations in One Trip
Unless you're prepared to do a lot of flying (or plan on visiting for several weeks or more), it might not be feasible to visit all of Morocco's popular places during one visit. The journey between Marrakech and Tangiers alone would take over six hours, and include a car plus night train ride. Even trying would mean selling yourself short on the places you decide to see. The best way to see Morocco is to choose a region and explore beyond the city limits (think Marrakech and the Atlantic Coast or Tangier and Chefchaouen).
3. Being Too Paranoid About Getting Scammed in Morocco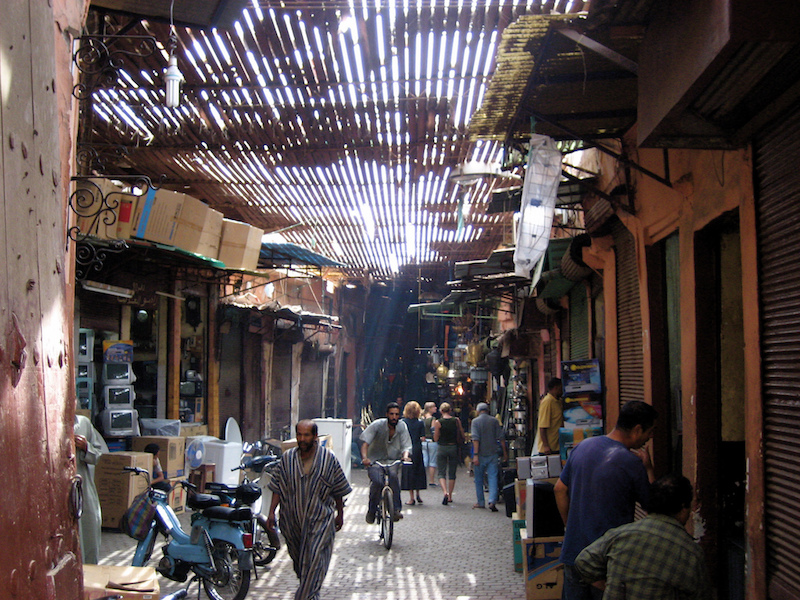 Scams are certainly possible, and as a tourist, you're a prime candidate to be picked out. There are scams with camel rides, henna tattoos, fake carpets, tours, and taxis. There are even hash setups between cops and dealers to extort a bribe. All that being said, not everyone is trying to rip you off and it would be a shame to let a reputation for scamming — even if it is somewhat justified — put you off before you've had the chance to make up your own mind. As with traveling anywhere, common sense is a great tool to keep handy.
4. Taking Photos Without Permission in Morocco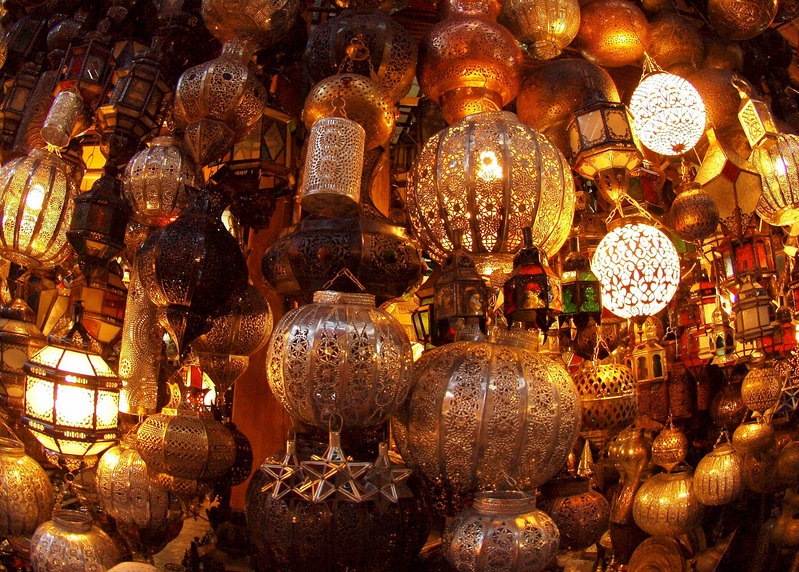 Plenty of people travel to Morocco for the sole purpose of photographing the country's beauty, which is a bit ironic since taking photographs of people and places here without permission is a huge no-no. Make sure to ask permission before you shoot the people on the streets and be prepared to tip on occasions.
5. Thinking You Can Visit Morocco's Mosques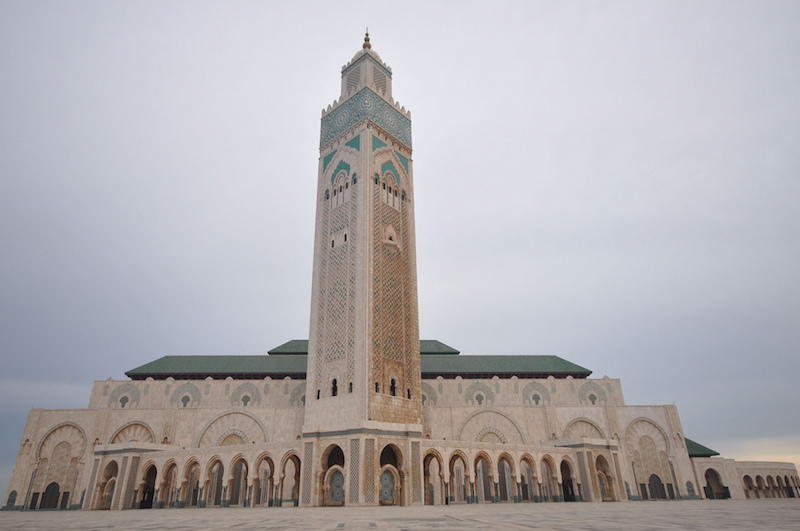 In a Muslim country as big as Morocco, it's unsurprising that there are a dizzying number of mosques — many of them stunning feats of architectural beauty. However, while they can be appreciated from the outside, the majority of mosques in Morocco are for Muslims only, which means tourists are generally unwelcome inside. Although the interiors are likely off-limits, that doesn't mean you can't appreciate the exterior beauty of these Islamic buildings.
6. Being Too Polite to Haggle Properly in Morocco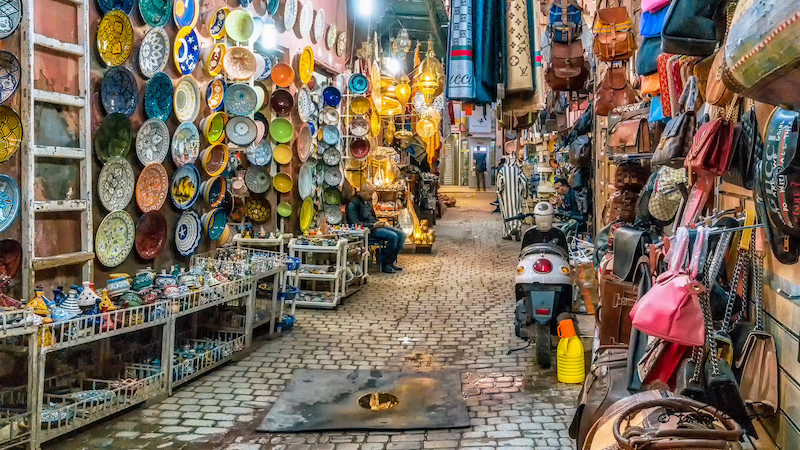 There's no doubt that haggling is an art form, and if you're not clued up, you might wind up paying too much for that Moroccan carpet in the souk. Prices in many of the markets are often heavily inflated, so don't be afraid to bargain — and walk away if you must. That being said, there is a balance to be found, because lowballing too far runs the risk of coming across as insulting.
7. Ignoring Public Transport in Morocco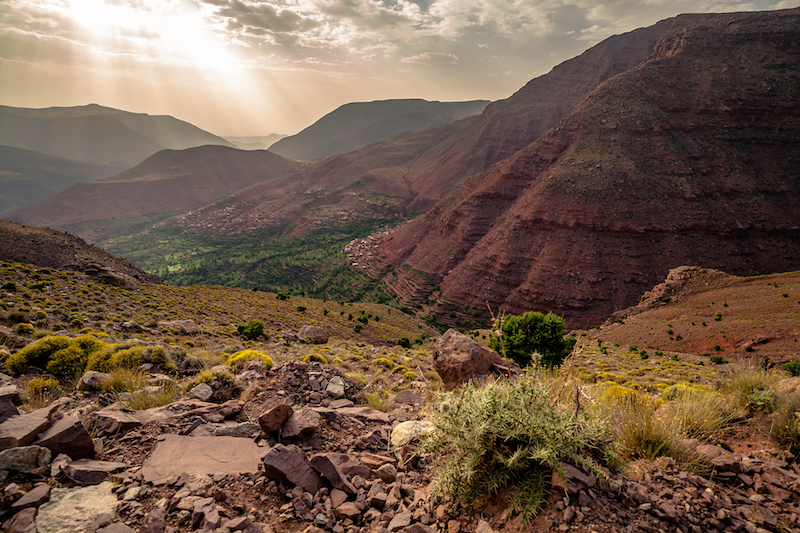 Morocco is generally safe for tourists (aside from the risk of scams), so don't be afraid to make the most of the country's public transport network. Buses are a good option, but trains are even better, especially if you plan on seeing the country beyond its major cities. Reliable and cheap, trains are the best way to travel the country on a budget. Plus, amazing landscapes await outside the window.
8. Assuming That Smoking Hash (Kif) Is Legal in Morocco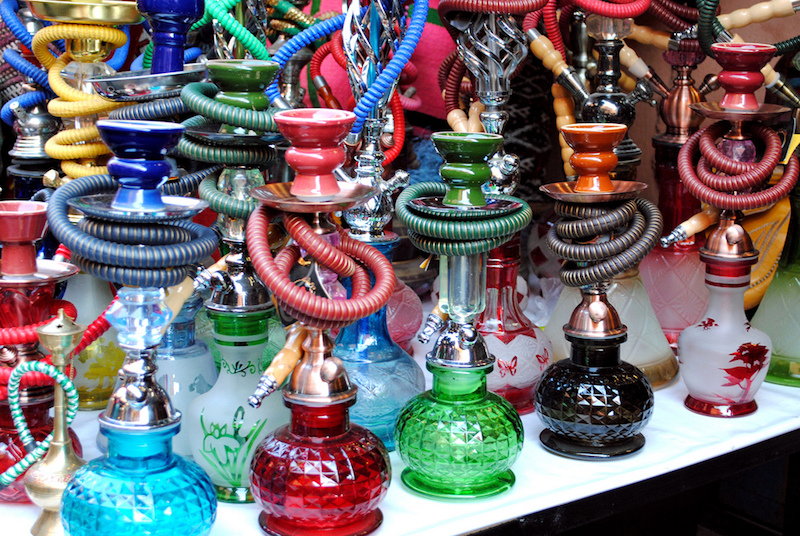 The smell of hash is somewhat ubiquitous in some of Morocco's city squares, but while the locals partake in it brazenly, tourists shouldn't follow suit. It is still illegal, and there can be harsh consequences if caught indulging.
Our Morocco Hotel Picks
From classic, contemporary hotels to authentic, luxurious riads, Morocco has a great blend of properties to choose from. Our pick for Marrakech is the Riad Noir d'Ivoire, a boutique hotel masquerading behind the facade of a traditional riad in the city's historic medina. In Tangier, the Hotel Continental has a name straight out of a Patricia Highsmith novel and an interior style with an evocative appeal to match the literary overtones. On the edge of the ancient city, the hotel was originally built in the 1870s and is brimming with traditional Moroccan architectural features. Located in the heart of Chefchaouen's striking medina, the Lina Ryad & Spa is an intimate, upscale choice filled with Moroccan design — perfect for a romantic stay.
You'll Also Like:
All products are independently selected by our writers and editors. If you buy something through our links, Oyster may earn an affiliate commission.