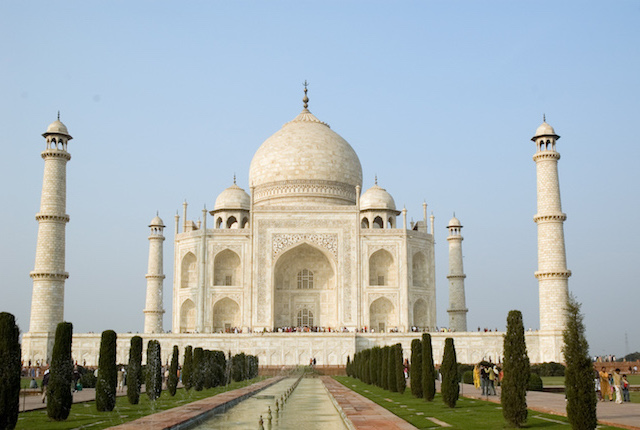 India is a huge country, and unless you have months (or even years) to devote to your visit, you may want to focus on just one area. While South India generally refers to the states of Andhra Pradesh, Karnataka, Kerala, Tamil Nadu, and Telangana (i.e. the Dravidian parts of the country), the boundaries of North India aren't as clearly defined (states such Goa and Maharashtra are frequently grouped together as Western India, while West Bengal and Orissa are part of East India). For the purpose of this article, we've primarily focused on areas that attract the most visitors and are the most accessible for first-time travelers. See how the two regions stack up against each other in a number of categories, including food, weather, transportation, attractions, events, and more.
Transportation in India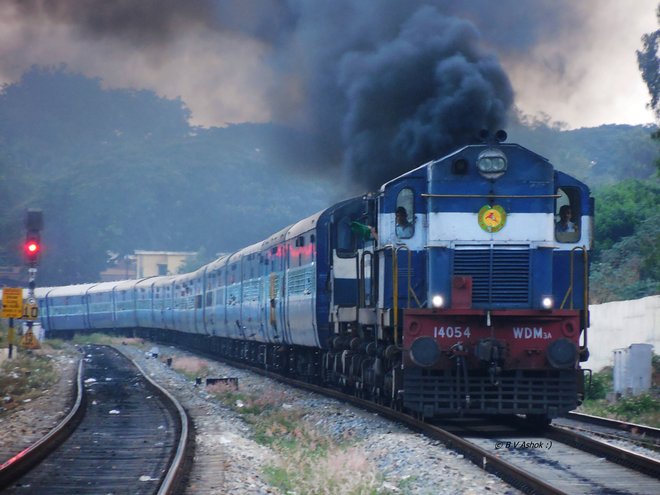 Getting to India is quite a commitment, no matter where you visit. If you're coming from the U.S. or Canada, you'll likely have to switch planes at least once. People flying from the East Coast tend to be routed through Europe, while West Coast to India itineraries can go either way (though the cheapest flights often transit through China). However, more and more nonstop routes between North America and Delhi and Mumbai are starting to crop up. When it comes to getting around, however, there are a few more things to consider.
North India: Most people who head to North India hit up the hot spots, especially if they are visiting the region for the first time. Popular routes include the "Golden Triangle," which consists of Delhi, Jaipur, and Agra. The three cities are connected by train and well-maintained National Highways (toll freeways). The train, which can be more comfortable, has toilets and sometimes even meal service onboard. However, many of North India's most interesting attractions are up in the foothills of the Himalayas, in hilly areas that can't accommodate train tracks. Plus, steep winding roads in this part of the country can be a nightmare for those prone to car sickness. Fortunately, there are airports near some of the most popular destinations, such as McLeod Ganj, where the Dalai Lama lives — just be prepared to pay a premium for the luxury.
South India: Conversely, most of South India is well-networked by train. Cities such as Chennai have excellent commuter trains that make traveling in the region a breeze. Like North India, there are a few hilly areas that are inaccessible by train, such as Munnar, a hill station known for its tea production (the closest rail link is 110 kilometers from here). The trains here are also generally reliable, though there are some routes that are notoriously late (the morning train from Hampi to Goa is one example).
Weather in India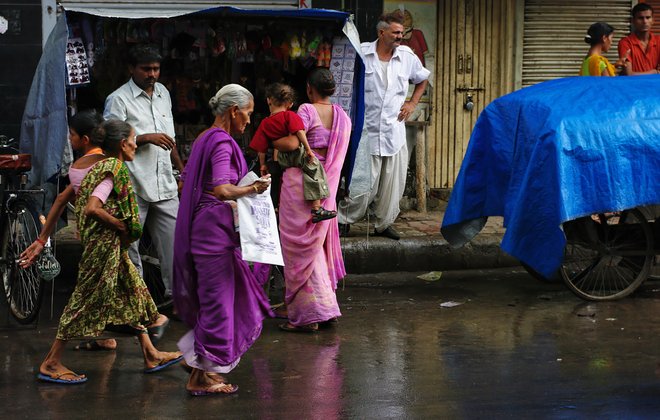 North India: India is huge, and as such, its weather patterns are diverse. If you're set on seeing the Himalayas, particularly high-elevation places like Ladakh, you'll have a very small window in the summer to visit, though it's not uncommon to get snowed in even in July. The lower foothill regions, such as Himachal Pradesh, are lovely in April through June, while Delhi and the desert state of Rajasthan can be unbearable during the same period, with temperatures hovering well over 110 degrees Fahrenheit for days on end. On the flip side, North India can get quite cold in the winter, even in Delhi and Rajasthan. Delhi can suffer from awful pollution in the months of November and December, particularly after the annual Diwali festival. Monsoon season in North India starts in late June and goes through August and into September. Although there's sometimes flooding in Delhi and Rajasthan, the northeastern and eastern parts of the country (where Kolkata is located) generally get hit the hardest.
South India: Unlike the northern plains and mountain regions of India, South India is tropical, with more consistently warm temperatures throughout the year. Temperatures hover in the high 70s or low 80s for much of the year (though high humidity often makes this part of the country feel much, much hotter). The winters tend to be driest, with relatively low rainfall between November and April. Rains are at their heaviest during peak Indian summer monsoon time, from June through August.
Experiences and Attractions in India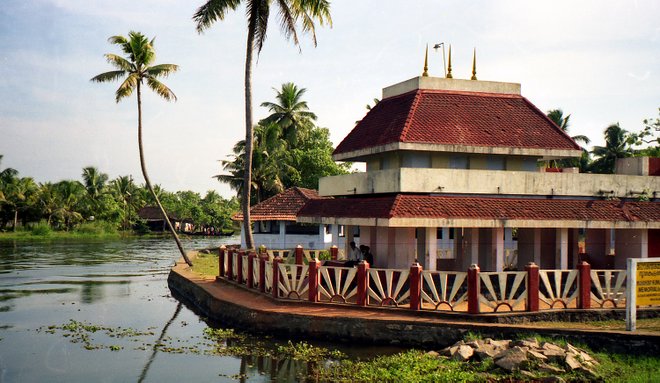 North India: If you've come to India to see the Taj Mahal, go north. This world-famous attraction is situated just a few hours' drive south of Delhi, in Agra, which is also home to a number of other Mughal-era tombs and the gargantuan Agra Fort. It's also a short drive to Fatehpur Sikri, the Mughal Empire's beautifully preserved former capital. From here, you can easily get to the desert state of Rajasthan, full of magnificent forts, beautiful old palaces (some of which have been converted into hotels), and even sprawling animal sanctuaries, where you can take a safari and maybe spot a tiger in the wild. The mountainous area north of Delhi is great for trekking and yoga (the city of Rishikesh, located beside the Ganges River, is considered the yoga capital of the world). Meanwhile, the Punjab region boasts the Golden Temple, one of the most important gurudwaras (Sikh houses of worship) in the world. Khajuraho, known for its erotic temples and the holy city of Varanasi, is also in the northern part of the country.
South India: South India is full of gorgeous old temples and beautiful scenery, and the state of Kerala on the southwestern tip of the country is the place to go if you're interested in Ayurvedic treatments or getaways. Kerala is also known for its beautiful marshy backwaters, and overnight cruises on traditional houseboats are considered a quintessential South Indian experience. Major attractions in the region include the UNESCO World Heritage site of Mahabalipuram on the Bay of Bengal, a collection of Pallava dynasty monuments and temples, some of which date back to the seventh century. Hampi is another must-visit, with incredibly preserved temples dating from the Vijayanagara Empire. The South Indian city of Mysore, near Bangalore, is home to Mysore Palace, one of India's most popular attractions and a fine example of Indo-Saracenic architecture, which blends Indian, Mughal, and Victorian Gothic elements.
Special Events and Festivals in India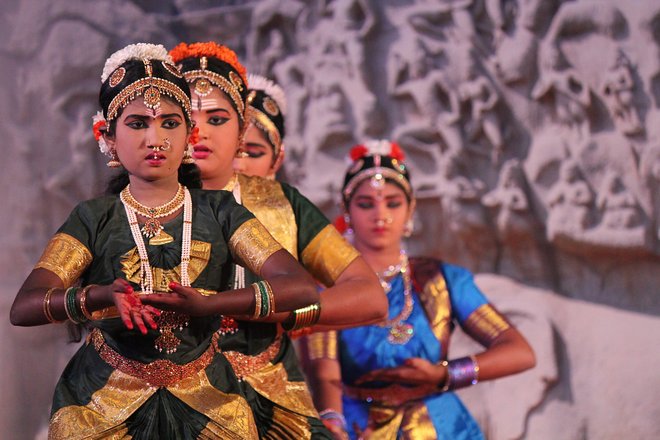 North India: Many of the same festivals are celebrated in both North and South India, but the traditions are often quite different. Popular North Indian celebrations include Diwali, which marks the victory of light over darkness. It's observed with rituals, the lighting of oil lamps and candles, and plenty of fireworks. Springtime is ushered in with Holi, a hit with visitors, in which people gather to festively throw powdered colors on one another and in the air. Also popular is the annual Pushkar Mela, or Pushkar Camel Fair, in which thousands of camel and horse traders descend upon the desert oasis town of Pushkar to trade livestock. Yoga enthusiasts may want to plan their trip around the International Yoga Festival, held every year in Rishikesh in the first week of March.
South India: South India has a whole host of festivals and traditions, many of which are unique not just to the region, but to specific states. In Kerala, the annual Onam festival marks the harvest and is celebrated with rituals, music, folk performances, and boat races. Although Onam is traditionally a Hindu festival, members of Kerala's large Christian community also join in on the fanfare. Also in Kerala, Thrissur Pooram takes place in the Vadakkunnathan Temple and features large processions with heavily adorned elephants. In the neighboring state of Tamil Nadu, Pongal is celebrated in early January and honors the sun god, Surya. Traditions include creating floor decorations using colored powders, exchanging gifts, and decorating cows and feeding them a dish of rice and milk (also called pongal).
Food in India
North India: India has all sorts of regional cuisine, though North Indian food (think heavy curries and naan bread) typically gets far more representation outside of the subcontinent than South Indian fare. If you like your food spicy, meaty, and heavy, you'll love North India. Here, you'll find thick curries made from creamy gravies, spicy tandoor-fired kebabs, and all sorts of street snacks, from deep-fried, veggie-stuffed samosas to chole kulcha (chickpeas served with thick, fluffy flatbread) North Indian food is often served with flatbreads, and the rice in this part of the country is usually of the delicate basmati variety. North India is also a great place to get your fill of Indo-Chinese food, along with Tibetan treats such asmomos (steamed dumplings).
South India: South India is best known for its breakfast foods, including masala dosas (savory lentil and rice crepes stuffed with potatoes) and idlis (steamed rice cakes usually served with chutneys and a watery lentil stew known as sambar). Both of these items are easily available at breakfast buffets and South Indian restaurants across the country. However, South India offers much more, with plenty of intra-regional variations to boot. Food here is more frequently cooked with coconut oil (while mustard oil or plain old vegetable oil reign supreme in the north), and thicker, chunkier varieties of rice are more commonplace. Other items worth trying include idiyappam (rice noodles often served with sweet coconut milk) and medu vada (fried savory donut-shaped snacks made from lentil batter). South India is also a region of coffee drinkers, and the South Indian style of coffee is prepared with lots of milk and sugar.
You'll Also Like:
All products are independently selected by our writers and editors. If you buy something through our links, Oyster may earn an affiliate commission.