Once known solely for its drug and crime statistics, Colombia has worked hard over the last decade to rid itself of its old reputation. These days, Colombia's eclectic cities, ancient archaeological sites, and lush landscapes (the world's most biodiverse) make it a top travel destination. However, there are still a few things visitors should keep in mind before heading to the country for the first time. Read on for our list of 12 rookie mistakes you should avoid on your Colombia vacation.
1. Assuming Everywhere Is Safe in Colombia
One thing we don't want to encourage in visitors to Colombia is to be too guarded. You should certainly open yourself up to strangers (in the right context, of course) and get out of your comfort zone, but be aware that not everywhere is as safe as the cities and destinations on the tourist trail. Even though cartel violence is rare in the cities these days, there are still areas that visitors are advised to avoid, like the territory along the Colombian-Peruvian border. Before your trip, check the U.S. Department of State guidelines to stay up to date on which regions should be skipped.
2. Hailing Cabs on the Street in Colombia
Yes, it's the hot new travel destination, but that's not to say you shouldn't take extra care in Colombia. On top of the usual traveler's common sense, tourists should be wary of hailing cabs from the streets, especially after dark. Try to book reputable firms through your hotel or restaurant to be on the safe side.
3. Only Staying in the Cities in Colombia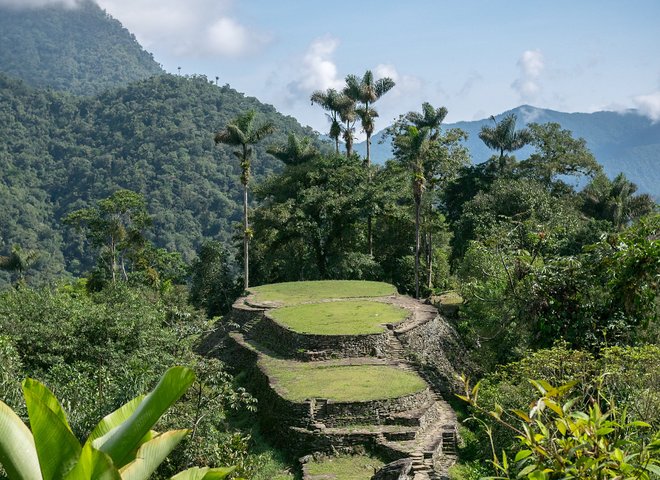 While Cartagena, Medellin, and Bogota all offer a different picture of Colombia, it would be a shame to leave without visiting the smaller communities and different regions. Beyond the well-run tours that take tourists to the Lost City, the Amazon, and the Coffee Axis, there are plenty of small towns and other attractions worth seeing. For example, the Mavecure Hills, Buenavista, and Cocorna are all good additions to an itinerary. Even if it means heading to famous stops on Colombia's well-trodden Gringo Trail, visitors should make it a point to leave the cities and explore.
4. Leaving Your Spanish Phrase Book at Home
If you brush up on your Spanish before arriving in Colombia, you will find it easier to navigate the country. It's not uncommon to encounter few English speakers outside of the cities. Plus, sharing the language — or at least making an effort to do so — is a great way to engage with locals. So, make sure to pack that phrase book.
5. Misjudging the Weather in Colombia
Colombia is the fourth-largest country in South America, and with its size comes great diversity in terms of weather. If you're staying on Colombia's Caribbean coast, you can pack breezy clothes and flip-flops. However, the climate tends to correlate with altitude, so if you're planning on spending time in Bogota — 2,600 meters above sea level — you'll want to bring a coat and sweater as nights get chilly. While various altitudes experience different weather patterns, temperatures don't fluctuate a great deal throughout the year in each place. Just keep in mind that the country has wet and dry seasons across its regions.
6. Talking About Pablo Escobar With Locals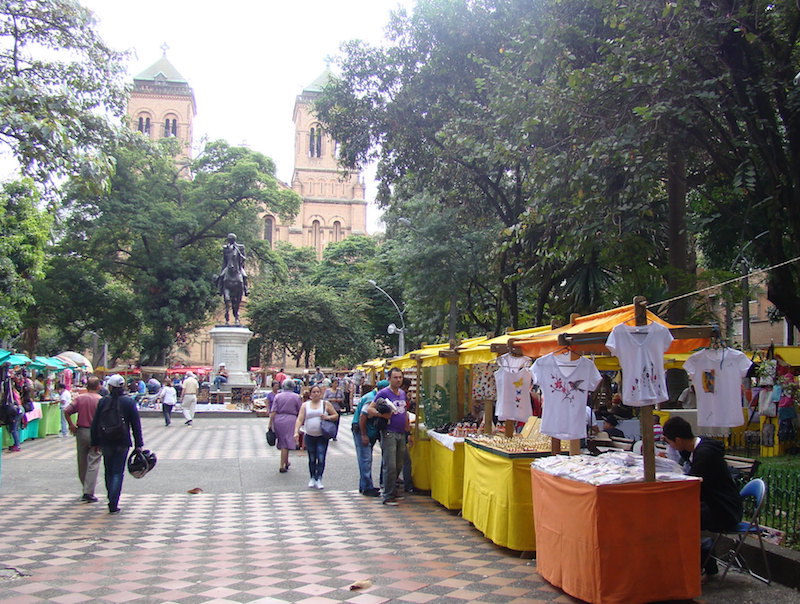 We've all seen "Narcos" and know the history of Colombia's infamous drug lord, but here's the thing: In Colombia, Escobar is a blight on the country and its people, making him an awkward subject. Where there's a buck to be made, someone's going to make it, which means you'll find a range of Pablo Escobar-inspired tours — not to mention his hacienda-turned-theme-park, Hacienda Napoles. Enjoy it all, but don't engage locals in Escobar and cartel talk unless prompted.
7. Leaving Your Cell Phone Lying Around
Much like in New York and Barcelona, pickpockets and thieves prowl the streets of Colombia waiting for tourists to casually leave their valuables lying around. Muggings and thefts are the crimes most likely to ruin your trip here, with cell phones being a particularly hot commodity. While travelers be mindful of this in any Colombian destination, it's especially relevant in cities like Medellin and Cartagena, where expensive cameras and cash are part of the daily tourist carry.
8. Visiting Colombia During the Peak Holiday Month
If you're traveling to Colombia between mid-December and late January, prepare to pay more for hotels and flights and expect to wait in line for almost everything. Cities like Cartagena and Medellin swell with visitors in the peak holiday season, so think twice about heading to Colombia during this period.
9. Ignoring the Carnivals in Colombia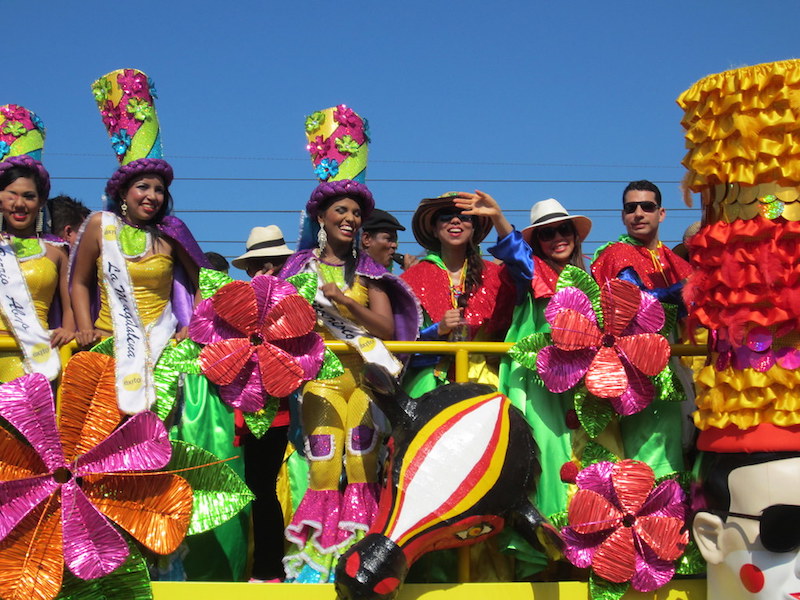 If your vacation schedule is flexible, we'd recommend visiting during one of Colombia's carnival celebrations. There are numerous to choose from, but the biggest is Barranquilla's Carnival, the second-largest street carnival in the world. Hosted annually, four days prior to Ash Wednesday, this festival takes over the Caribbean port city of Barranquilla for four days with floats, costumes, music, dancing, and more.
10. Forgetting About Public Transport in Colombia
In addition to being a great value, buses offer the chance to see the country while weaving along the highways and narrow mountain roads. Don't be scared to give public transport a try, and make sure to haggle for your bus tickets, especially when paying with cash. While internal flights are reasonably priced — and much quicker — make room for a coach trip, or better still, a trip on a chiva, the traditional Colombian bus that's an experience in itself. There are numerous great day trips available by bus. Try both Santa Fe de Antioquia and Guatape from Medellin.
11. Forgetting to Carry Plenty of Cash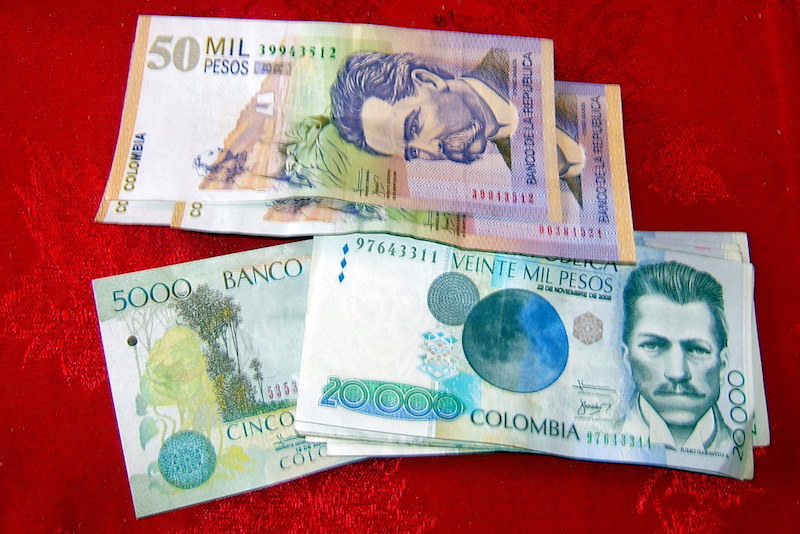 Despite the potential of pickpockets, tourists should carry enough cash to last them at least the day — or until they might see another ATM, which can be uncommon in smaller towns. Once you're away from the big cities, cash rules and cards often aren't accepted.
12. Trying to See It All In Two Weeks
From the Lost City to the Amazon, the beautiful beaches to the bustling cities of Cartagena, Bogota, and Medellin, there is too much to pack into a single trip to Colombia, so you must decide what you want to do and see most. Factor in travel time between attractions and cities, and plan an itinerary that won't have you moving on from each spot before you're ready.
You'll Also Like:
All products are independently selected by our writers and editors. If you buy something through our links, Oyster may earn an affiliate commission.