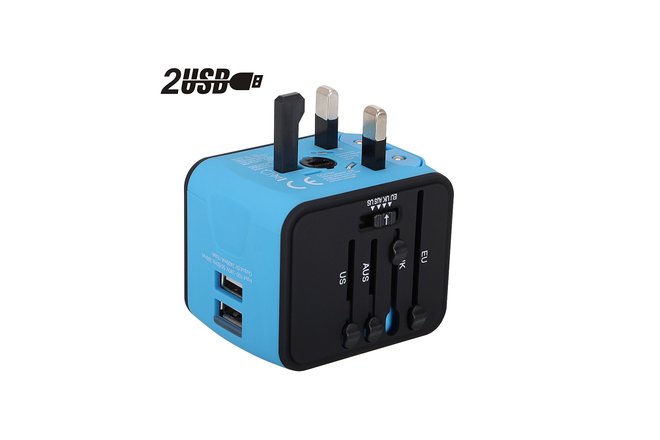 This Milool product looks a bit like a Rubik's Cube, but is a universal adapter that works in more than 150 countries and even has two USB ports. A user simply needs to slide the tab to the location (U.S., U.K., Australia, or Europe, for example) to get the appropriate plug. Compact and lightweight, this item can be carried to a variety of destinations, including Germany, France, Ireland, Africa, Hong Kong, Singapore, China, Japan, and many more.
Whether you're shopping for your dad, brother, buddy, husband, or boyfriend, the Ben Sherman leather wallet is a great holiday pick. Equal parts fashionable and functional, this handcrafted trifold accessory features clean lines, an ID window, four credit card slots, two vertical slip pockets, and a fully lined bill compartment.
Designer travel wallets can cost upwards of $1,500, which is quite a price tag for an item that many people use only for a couple of weeks in the year. For something a little less expensive than that, check out the Tumi wallet. It has a sleek leather exterior, RFID protection, and 12 interior pockets, so you can store plenty of credit cards to charge up the grandest of getaways.
Sooner or later, every traveler will face his or her luggage and wish it went down a wee bit further. For vacationers who have a tendency to overpack (and are searching for a carry-on with more style than a duffle), Longchamp's 'Le Pliage' expandable travel bag has a zipper that expands or contracts the nylon shell, plus leather piping to help give the tote form. You may need to roll up the bag to make it fit in a stocking (or just get a bigger stocking).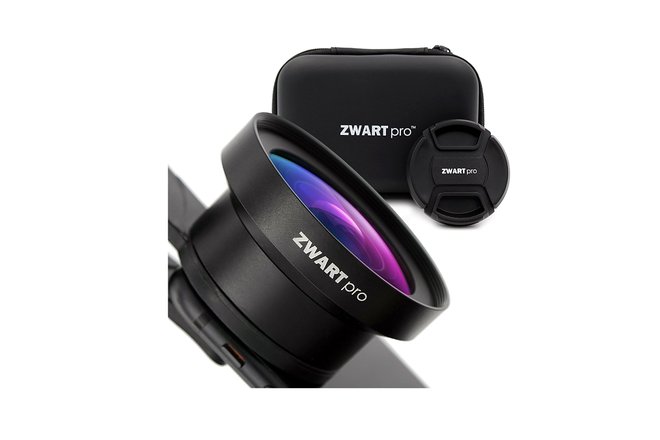 A high-quality smartphone camera lens is a gift that almost every travel fan will appreciate. However, start shopping for one and you'll quickly realize the options can get complicated. Some lenses only work on certain phone models, which means you might be in trouble if you don't know what kind of phone your recipient has. Other photo kits can have as many as 10 lenses, more than most people need. This two-in-one ZWARTpro product has a wide angle lens (for snapping landscape shots and selfies) as well as a 15x macro lens (for taking extreme close-ups). It even has a carrying case, so you don't need to worry about it getting scratched.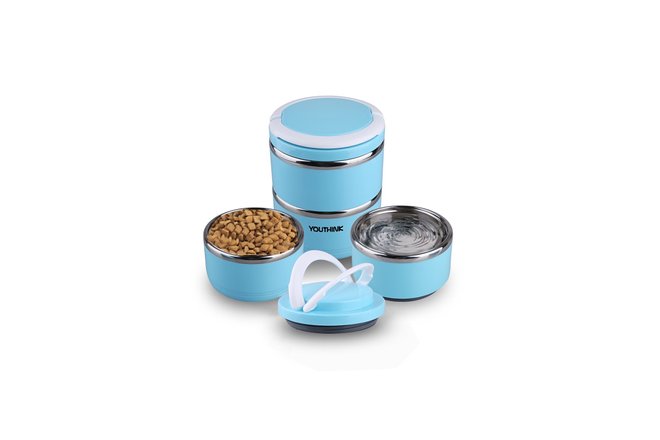 Traveling with a dog or cat can be stressful and messy. Most portable pet bowls don't have a lid that stays on and they're fairly easy to tip over with the nudge of a nose. YouThink's stainless steel water and food bowl makes feeding your furry friend a lot easier. Plus, it's watertight, BPA-free, and dishwasher safe.
Whether you're facing a breeze from a taxi's open windows, combating the blast of cold air from the airplane ceiling, or trying to stay warm in a chilly, climate-controlled hotel room, a stylish wrap may be the cure. Specifically, the White + Warren cashmere wrap can be worn as a poncho, wrap, or scarf, and keeps travelers cozy on the road.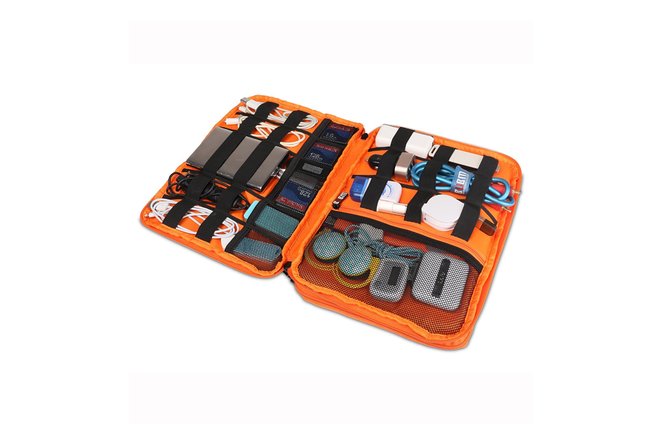 At some point during your trip, your phone charger, laptop charger, and headphones will blossom into one giant knot that you'll need to desperately unravel. The BUBM cord organizer has pouches and sections for keeping a family's worth of chargers and cords in order. Plus, it's waterproof, so you can keep it with you when braving the great outdoors.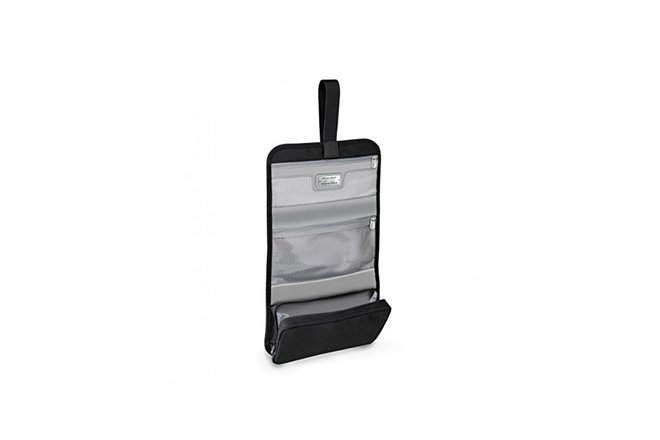 Many Dopp kits take up way too much space, particularly if you're trying to get by with just a carry-on bag. However, that's not the case with the Briggs & Riley toiletry kit, which has a hook-and-loop, envelope-style closure (instead of the traditional rectangular storage bin style). Given its design, this compact case can adjust to the size of your travel shampoo and soap.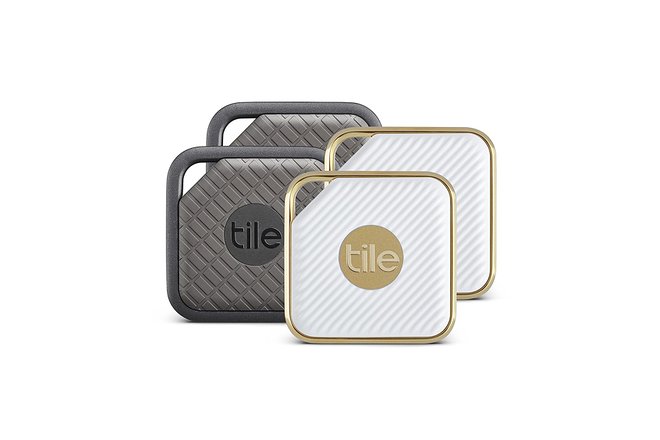 Ever lose your keys, phone, or wallet while on vacation? The Tile Finder can help you track it down fast. In fact, this app-connected personal GPS can even show you all the places an item has been.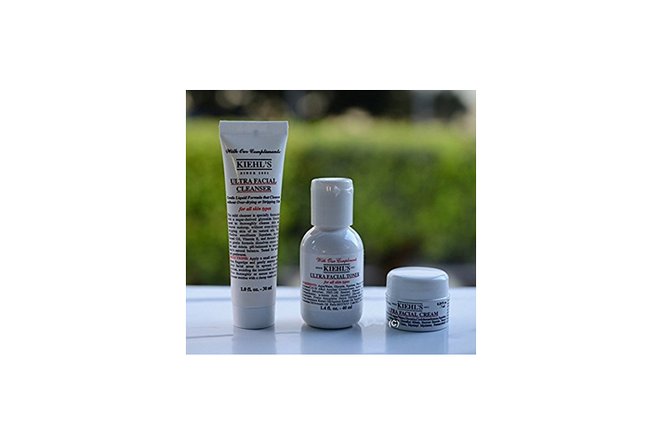 One of the best things about flying first-class is the free travel kit that's handed out. Thanks to this Kiehl's travel set, anyone flying coach can still feel like they're getting a bit of that first-class treatment. The three-step pack comes with facial cleanser, cream, and toner.
Rarely does anyone look at a water bottle and think: that's stylish! Feast your eyes on Swell's insulated water bottle. Given that it's made out of food-grade stainless steel and decorated with soy-based paints, you can feel good about gifting this item. Plus, S'well donates a portion of the proceeds from each bottle to Unicef to help provide clean water to children.
If you don't know the recipient well, this gift might send the wrong message. On the other hand, if you're comfortable enough gifting something smart and practical, this product will certainly be appreciated. Drybar's dry shampoo absorbs oils and odors and helps create fullness. For travelers who don't have time for a shower, but don't exactly feel their freshest, it can be a huge help.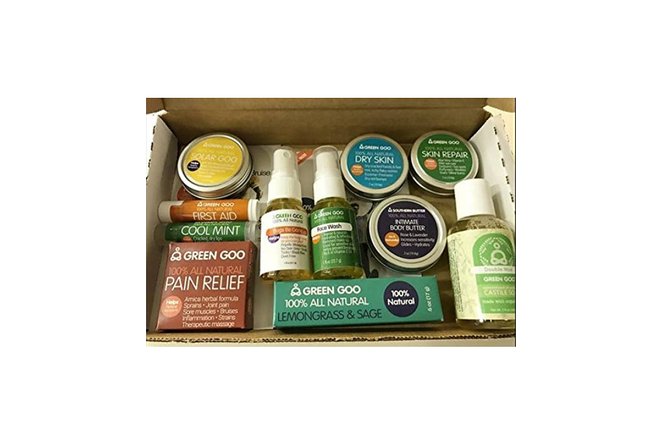 This Green Goo monthly box offers $100 worth of their eco-friendly cosmetics for about half the price, and the sampler sizes are perfect for travel. The kit includes lemongrass and sage deodorant, mint lip balm, body butter, face wash, and more.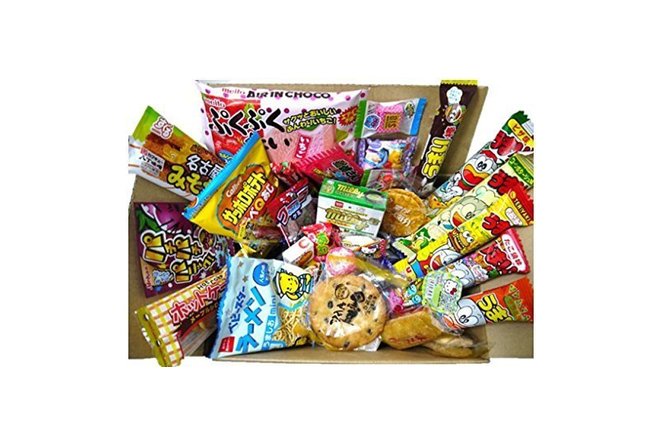 Want to get a taste of the international life without leaving home? The Japanese "Tonosama" candy assortment offers a surprise collection of treats, including matcha candy, Japanese crackers, and more. Regardless of what's in your assortment box, however, it will undoubtedly be the conversation piece of any gift-giving event.
You'll Also Like:
Oyster.com is a participant in the Amazon Services LLC Associates Program, an affiliate advertising program designed to provide a means for sites to earn advertising fees by advertising and linking to Amazon.com. Oyster also participates in the SkimLinks and SkimWords affiliate programs.