These days, it seems like more and more people are traveling the world (in fact, by travel agency eDreams determined that millennials are five times more well-traveled than Baby Boomers). So, where are today's travelers heading? Market research firm Ipsos determined the most popular cities in the world in 2017, based on three criteria: best city to live in, best city to do business in, and best city to visit. More than 18,000 adults from 26 countries participated in the survey, picking three of 60 listed cities for each of these three categories. When combining all three criteria, the top cities in the world are New York, Abu Dhabi, London, Paris, and Sydney. But since we at Oyster are here to help you travel, we're going to to take a look at the top five most popular cities on people's travel lists this year.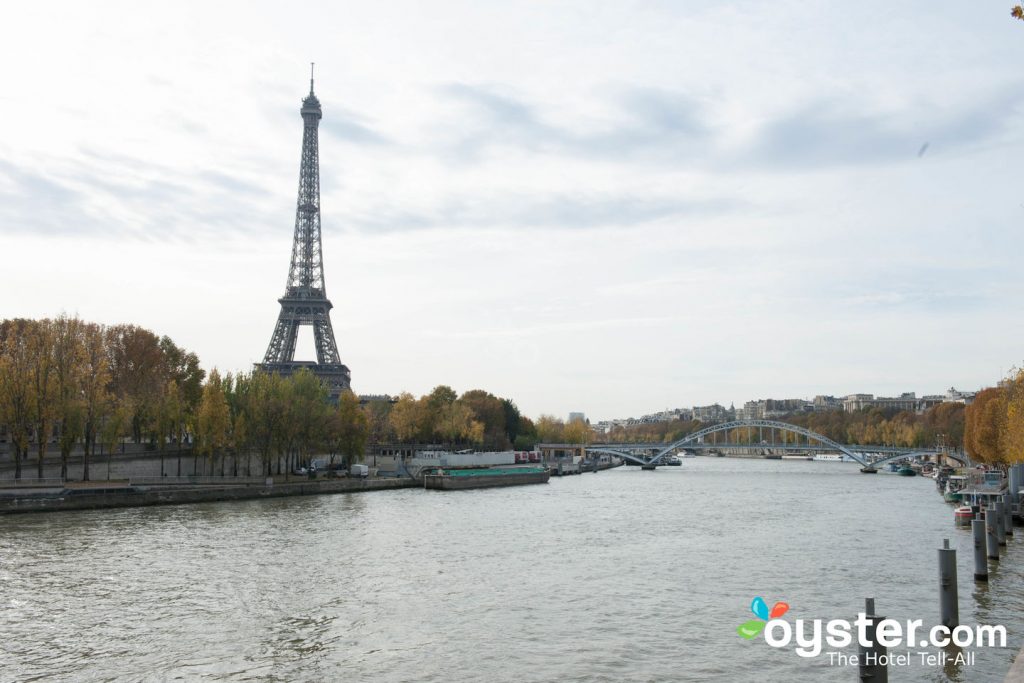 The City of Light is number one, with 21 percent of survey participants adding it their "to visit" list. All four generations surveyed (Baby Boomers, Gen X, Millennials, and Gen Z) placed it in the top spot. Between its museums, historic sites, and famous cuisine — not to mention its allure as a romantic destination — it's little surprise that many people want to visit Paris.
A Luxury Hotel Pick:
Like Paris, Rome has plenty to offer visitors, particularly in the realms of history, culture, and food. When surveyed, 20 percent of participants added it to their list, ranking it just slightly behind Paris. Again, Rome was a unanimous choice across demographics.
A Luxury Hotel Pick:
Though New York ranks first overall when comparing all three criteria, it falls to third place in the "to visit" category, with 16 percent of participants choosing it. The Big Apple took the top spot for the business category (23 percent) and only 10th for living category, tied with Paris at 11 percent. New York only reached third place for the Gen X and Millennial demographics — Baby Boomers picked Sydney as third and Gen Z picked Tokyo, with New York coming in fourth for both groups.
A Luxury Hotel Pick:
4. London
London tied for fourth place with Sydney, with each being listed on 13 percent of surveys. London only ranked fourth for Millennials, while it ranked fifth for the other three generational groups. It is, however, the most well-rounded city between the three categories, nabbing it a third-place prize on the overall list.
A Luxury Hotel Pick:
According to the survey, the desire to visit Sydney rises with age. Fifteen percent of Baby Boomers picked the city, ranking it third. Fifteen percent of Gen X also selected Sydney, but that percentage only ranked it fourth. Only 10 percent of Millennial and Gen Z participants named Sydney (in each generation), earning it a seventh-place ranking for the former and an eight place ranking for the latter.
A Luxury Hotel Pick:
You'll Also Like:
All products are independently selected by our writers and editors. If you buy something through our links, Oyster may earn an affiliate commission.