When you're a kid, summer seems endless, with epic sun-soaked afternoons that feel like full days unto themselves. But parents know how fleeting time can be and how quickly their children grow up before their eyes and set off on their own. (Pass the tissues, please.) That's why it's important to make the most of those few vacation days you get together and pick the places your kids will remember and gush about well into adulthood. Here we've rounded up the ultimate family-friendly trips that should be on every parent's list when they start plotting where to go when school is out.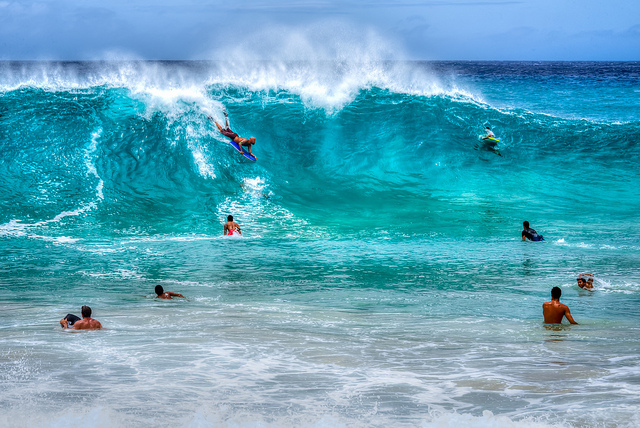 The Aloha Spirit has welcomed travelers of every type to America's 50th state, but its laid-back, friendly atmosphere holds special appeal for families. It's easy to spend an incredibly chill vacation here simply dozing in the Pacific sunshine and constructing cul-de-sacs of sandcastles as they get washed out to sea. That said, these islands are jam-packed with activities to occupy all ages, from zip-lining and horseback riding to surfing classes and snorkeling. And have we mentioned the volcanos? Because nothing wows kids and adults alike like watching hot lava bubble up in real life. Animal lovers can also take whale-watching or dolphin-spotting cruises. And don't miss out on taking the kids to an authentic Hawaiian luau where they can see hula dancing or eat roasted pig — adventurous eaters can even try poi.
Where to Stay: Aulani, a Disney Resort & Spa
Plenty of national parks make worthy family-vacation spots, but it's hard to top the sheer majesty of the Grand Canyon. As the sun climbs up and over this canyon — which has a width of 18 miles at some points — it's impossible not to feel dwarfed by the vastest of its carved red-rock formations. Hiking through the landscape has its appeal, but do your homework, as some treks are only suitable for the fittest travelers. But another way to take it all in while sparing your quads is to book a helicopter tour of the area. And thrill-seekers will appreciate the Skywalk, a U-shaped promenade that extends out over the edge of cliff with plunging views. If your tots love trains, consider arriving via the Grand Canyon Railway, which chugs in from Williams, Arizona and pulls up to the Grand Canyon Depot, bringing to mind old westerns.
Where to Stay: BEST WESTERN PREMIER Grand Canyon Squire Inn
San Francisco has always been a dream destination for kids. First, there are the cable cars rolling up and down the city's hills like slow-moving carnival rides. Then there's the waterfront, with its gorgeous views and pileup of sea lions. The Exploratorium here will give little ones a hands-on approach to science that even draws adults in to play. Save some energy for a bike ride over the Golden Gate Bridge or a baseball game out at AT&T Park. Older kids also appreciate the spookiness of Alcatraz Island (the night tour is especially spine-chilling). And all over the city, you can introduce junior foodies to the city's incredible eats, from the North Beach's rich gelato to the Mission's incredible tacos.
Where to Stay: Hotel Zephyr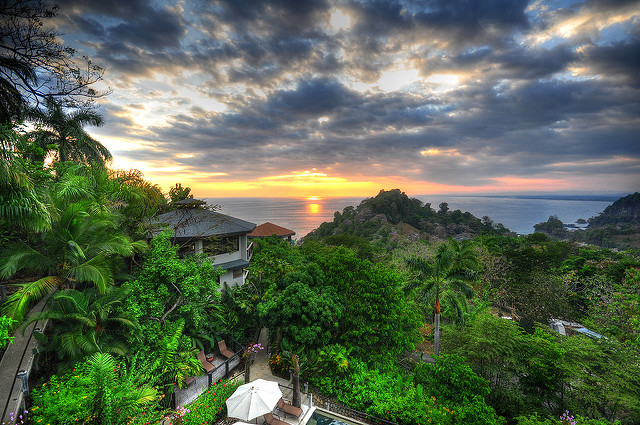 This Central American spot is paradise for families on so many levels: It's a lush green destination loaded with warm sandy beaches from tiny hideaways to big surfing spots. The rainforest is safe, easy to visit, and buzzing with wildlife, from the bumbling sloths to the white-headed capuchin monkeys. And the general pace of "Pura Vida" life encourages the whole family to unplug from their devices and drink in the stunning sunsets over postcard-worthy panoramas. Energetic kids can hit the trails to do some hiking or hang ten at one of the local surf camps. Refuel the whole gang with giant plates of surf-and-turf or "gallo pinto" (a heaping dish of rice and beans, eggs, and often fried plantains). And sweet treats are everywhere including "tres leches" sponge cakes and banana splits at the local chain Pops.
Where to Stay: The Springs Resort and Spa at Arenal
The dilemma: You want to take your kids on an international trip, but the hassle of a long flight (and the 50/50 possibility of an airport meltdown) gives you pause. The solution? Transform that travel time into the most memorable part of the trip with a cruise. Many ships are , often with various divvied up by age groups, big Broadway-style shows, waterslides galore, and kid-friendly eats on every deck. The newest ships have over-the-top features like bumper cars or IMAX movie theaters, essentially making them theme parks at sea. After a day of playtime, the ship docks and you're ready to disembark to a day at the beach—or snorkeling or setting out on a catamaran. Depending on your port, plenty of cultural and natural attractions can be explored such as strolling the rainbow-hued colonial charm of Old San Juan or zip-lining through Antigua's lush rainforest. When it's time to sail back home, all the ship's diversions will stay in full swing, making the trip home just as painless.
What to Sail: Carnival Vista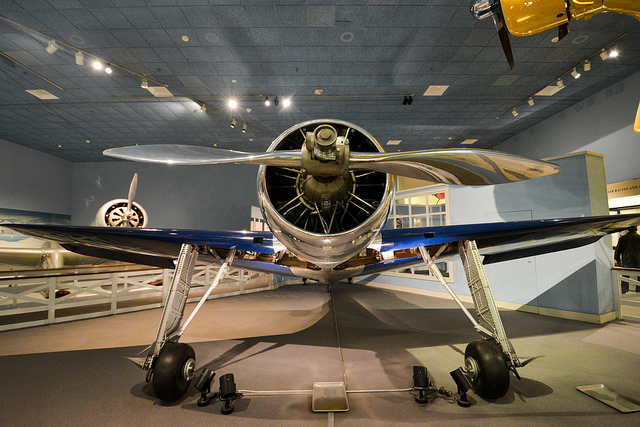 You will run out of vacation days long before you run out of museums to visit in our nation's capital. Even better—plenty of the Smithsonian institutions are free to the public, representing an incredible value. While not all of these museums here are kid-friendly (the refined Dumbarton Oaks, for example, might feel snoozy to the under-10 set), plenty of them are especially geared to entertain their youngest visitors. The National Air and Space Museum lets kids blast off into the galaxy, climb into some aircrafts, and eat astronaut ice cream. The International Spy Museum gives little ones loads of James Bond moments with cinematic exhibits. And the National Museum of Natural History brings the dinosaurs back in a big way with giant T. Rex fossils. Kids that work on the school paper won't want to miss The Newseum to get a glimpse into the media world.
Where to Stay: Hotel Rouge, a Kimpton Hotel
No family vacation list would be complete without mentioning the Magic Kingdom. Kids and adults alike feel the pull of Cinderella's castle and the eternal playtime it represents. Part of the park's charm are the lands that continue since its inception, like Frontierland and Tomorrowland, letting parents share a little nostalgic slice of their own childhood with their kids. Yet, there are still plenty of new additions for the next generation, such as all the new Star Wars-themed attractions. (Incidentally, there are also plenty of Starbucks on the grounds now, to give parents a bit of pep when they're flagging.) Those that feel they've "been there/done that" when it comes to Disney may want to jump off the beaten path of Main Street and go horseback riding or scuba diving at the park. (Yes, really.)
Where to Stay: Disney Animal Kingdom Lodge
NOW WATCH: 7 Best Family Vacations to Take Before the Kids Are Grown
https://www.youtube.com/watch?v=rQfGYSDHHD8
You'll Also Like:
All products are independently selected by our writers and editors. If you buy something through our links, Oyster may earn an affiliate commission.