Iceland doesn't exactly have one perfect season to visit. While the island country is temperate in the summer and fairly cold in winter, the weather can be unpredictable. That being said, travelers deciding on the best time to go should consider what they're hoping to do and see. Want to ride horses with Fabio-style manes across the tundra? Opt for the summer months. Looking to groove through the night at one of Europe's biggest music festivals? Head to Iceland Airwaves in November, which usually hosts an impressive mix of established and up-and-coming artists. Trying to save a few bucks? Bargain hunters may want to consider late September when the weather is warm, but the tourists trail off. Here, we've assembled some top to-dos during each season.
Winter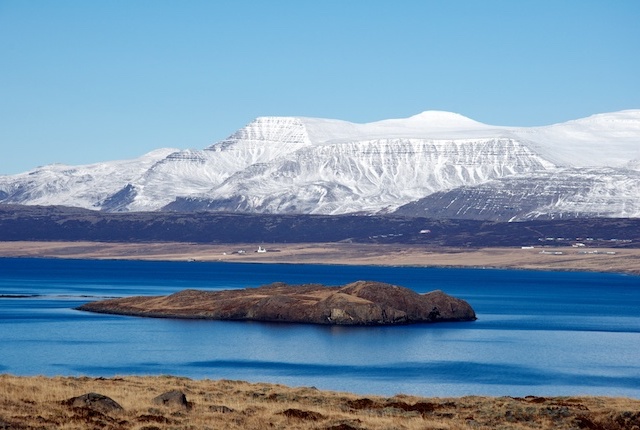 For those who want to brave the chilly winds and long nights, winter is the month to go. Temperatures might range between 24 to 38 degrees Fahrenheit and daylight lasts between four and five hours, but these conditions make for hard-partying nights. Those who want to confront some of Mother Nature's starkest scenery can also venture out of to witness a snow-covered volcano or iced-over waterfall. Typically considered the low season, hotels and airlines offer some of the best bargains during the winter because of decreased demand.
Things to Do
Northern Lights
Winter's clear, dark nights make it easier to see the Aurora Borealis (or Northern Lights). Some vacationers spend several days driving through the countryside, admiring the volcanic terrain during the day and watching the glowing, green skies — a combination of oxygen and nitrogen — at night. While the lights can be seen from several cities, Iceland's Keflavik, which has also been a strategic military location, has hotels that provide a wake-up call for those who don't want to miss a middle-of-the-night light show. The Hotel Keflavik also offers expansive views from its terraces.
Thorrablot
Occurring between the middle of January through February, Thorrablot celebrates Nordic culture and the god Thor, including a feast featuring traditional foods that might make a few folks squeamish (think boiled lamb's head, rotten shark, and ram's testicles). Several social clubs throughout Iceland fete the patriotic event, but Viking Village in Hafnarfjörður— about six miles south of Reykjavik — is known for its Viking waiters in old-world costumes. The restaurant even has a stone seat that you can use while holding a metal shield (photo op, anyone?). For families looking to entertain little ones, the Hotel Hafnarfjörður comes with a kid-friendly game room.
Food and Fun Festival
Iceland may not be known for its gourmet cuisine, but Reykjavik has several upscale restaurants that serve innovative and refined seafood dishes. In early March, the Food and Fun Festival imports American and European chefs to partner with local restaurants, create new menus, compete for prizes, and impress palates from around the world. During the festival, stay at Reykjavik's Hotel Borg, which is known for its glamorous Art Deco-style restaurant.
Whale Watching
Orcas stick around Iceland all year long, but it's during the winter months that they get close enough to view from ships and even bridges. Unpredictable weather can make it tough to see the whales, but the aquatic adventure can be a great addition to a winter trip. Grundarfjördur, located in the north of the Snæfellsnes peninsula in western Iceland, is known for being an excellent location for whale sightings.
Also take a look at our guide on what to do in Iceland in the winter.
Spring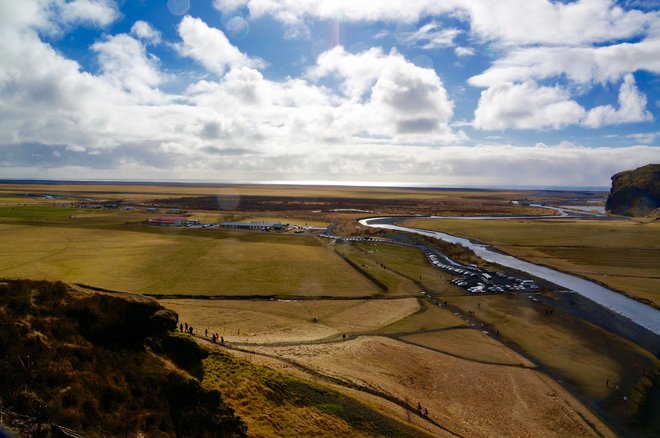 Iceland's springtime can bring on anything from snow and rain to sunshine (though that's true for much of the year) and average temperatures range from about 24 to 48 degrees Fahrenheit, depending on the location. Flowers begin to bloom and the adorable Puffins start to appear along the country's coastline. In case you're wondering, seeing the Northern Lights is still possible during these months. And although airfare and hotel room rates are at off-season prices, they tend to increase as summer gets closer.
Things to Do
Geothermal Pools
While Iceland's geothermal spas and pools can be visited year-round, jumping into a steaming body of water when there's still a chill in the air and snow on the horizon is a little more satisfying. Landmannalaugar, which was formed by a 15th-century lava flow, is also known by some as the "farmer's hot bathing pool." And the , in Grindavik (not far from ), is adjacent to the famous Blue Lagoon pool.
Reykjavik Arts Festival
The Reykjavik Arts Festival, which occurs from late April to mid-May, celebrates numerous disciplines, including symphonic, jazz, and rock music, films, and plays. During this time, Icelandair, who happens to be a sponsor of the festival, typically offers package deals. Reykjavik also offers a range of hotels, from budget to luxury. We recommend Apotek Hotel, which is housed in a former apothecary and known for its forward-thinking design.
The First Day of Summer
This might sound confusing, but bear with us. Although Icelanders celebrate the beginning of summer on the first Thursday after April 18, many locals view that holiday as the first day of spring. The timing is connected to the old Norse calendar that divided the seasons into summer and winter. Parades, concerts, and big sporting events take place on this day throughout the country.
Summer
There are several reasons summer is the height of Iceland's tourist season. Not only is the weather mild, with temperatures averaging from 44 to 57 degrees Fahrenheit, but it's also the time numerous festivals occur.
Things to Do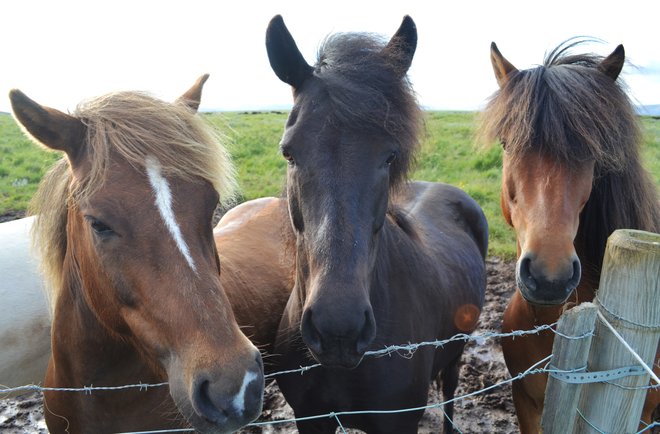 Horseback Riding
Anyone who wants to feel like they're riding through the pages of a romantic novel should consider renting an Icelandic horse. Hop on and gallop over the rugged terrain of a volcanic crater with the brisk polar wind rippling through the horse's copious locks. Or, ride your steed to the coast and follow it up with some whale watching. If you're looking for something a little more low-key, trot through the tundra and then unwind at a spa. All of these adventures can be arranged at the Islenski Hesturinn horse farm, which is approximately ten minutes southeast of central Reykjavik.
Driving Tours
The major road trip to take in Iceland is Ring Road, which begins in Reykjavik and heads up to Borgarnes, east to Akureyri, south to Hofn, and east to Selfoss. Along the way, you'll see some of the world's most gorgeous landscapes, including impressive mountains, stunning waterfalls, and awe-inspiring fjords. Driving from Reykjavik to Akureyri — Iceland's second-largest urban area — takes about five hours, but once you've arrived, you'll enjoy the temperate climate, hiking, and rafting. Call it a night at Selfoss' Hotel Grimsborgir, a secluded upscale destination that offers spa treatments on request.
Secret Solstice Festival
Given that the entire country has a smaller population than Anaheim, California, it has an impressive number of music festivals per capita. This year's Secret Solstice Festival includes appearances from Radiohead, Of Monsters and Men, Deftones, Die Antwoord, Action Bronson, and St. Germain. Attendees can choose to camp out in Iceland's amazing nature or crash in a hotel during the festival, which takes place between June 16 and 19. Oh, and one of the event locations is inside a glacier.
Fall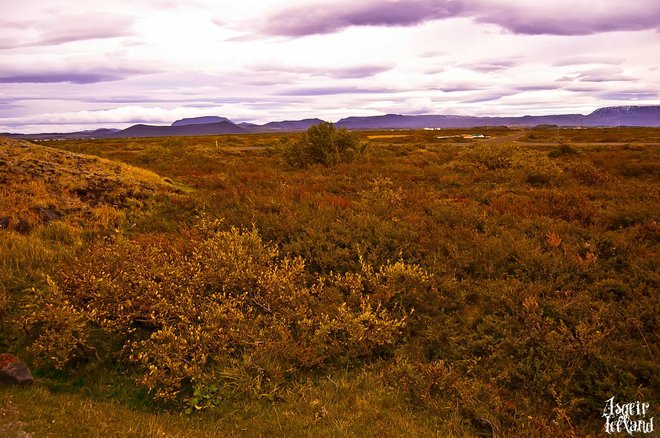 After mid-September, travel prices to Iceland start declining rapidly. The midnight sun allows for a little more darkness and the plants and trees in Thingvellir National Park come in an array of otherworldly hues. On the other hand, the weather is a bit unpredictable — temperatures range from about 29 to 50 degrees Fahrenheit — and it's possible that you'll encounter a torrential storm at a moment's notice.
Things to Do
Rettir
Ever dream of being a sheep farmer for a day? Icelandic farmers are allowed to let their sheep roam free, but when summer turns to fall, the wooly beasts must be rounded up for the winter. During two weekends in September, farmers enlist the help of friends, family, and even tourists to bring the sheep back home. After a day of walking or horseback riding (over 150 round-ups are known to take place), participants typically toss back a few glasses of Brennivin schnapps. Sheep farmers are located throughout Iceland, including in the Vatnsdalur valley, but it's best to make arrangements before visiting the farm.
Reykjavik International Film Festival
Just over 20 years old, the Reykjavik International Film Festival (RIFF) has featured works from 40 countries and regularly hosts well-known directors and producers for panel talks. In addition to screenings, there are also special events like the "Swim-in Cinema," which shows a film while viewers wade in a pool. Past honorees and attendees include Mike Leigh, Milos Forman, and Jim Jarmusch. Artists working with a budget may want to consider Reykjavik's Hotel Klettur, which is just out of walking distance from downtown and offers very reasonable rates.
Iceland Airwaves Festival
Fans of innovative tunes know that Bjork is just the tip of the Icelandic iceberg. The Airwaves Festival, happening from November 2 to 6 this year, is one of the best places to see up-and-coming artists (Myrra Ros, Steinar, and Vok) as well as a handful of old-school favorites (PJ Harvey, Digable Planets, and Lush). The tunes range from classical and alt-punk to rap and house, and music-heads are bound to come away with a new favorite indie band. Visitors with an appreciation for style may want to consider spending the night at Rejkjavik's uber-modern Hotel Odinsive.
No matter the season, Iceland can get a bit chilly at times–especially at night. White and Warren produces one of the coziest scarves on the market, and with a number of colors and styles, there's absolutely one fit for you.
NOW WATCH: 5 Things to Do in Iceland in the Winter (Besides Seeing the Northern Lights)
Related Stories:
All products are independently selected by our writers and editors. If you buy something through our links, Oyster may earn an affiliate commission.