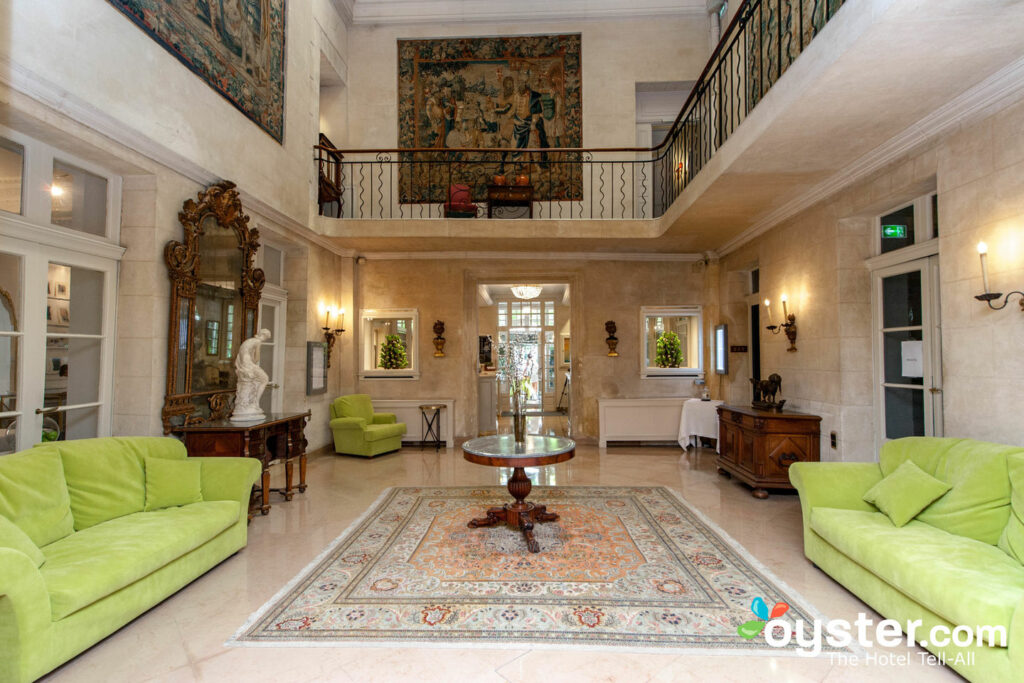 One of the oldest hotels in France, the elegant Hotel d'Europe is housed in a mansion that dates back to the 16th century and has operated as a luxury hotel since the 18th century. Past guests have included Picasso, Jacqueline Kennedy, and Napoleon Bonaparte. Some of the 39 rooms and five suites have extraordinary views of the Palais des Papes, while others have lavish bathrooms or terraces. Set smack in the historic center, this hotel is a six- to nine-minute walk from the Palais des Papes and the Pont d'Avignon. The hotel is home to the famous La Vieille Fontaine restaurant and its beautiful, shaded courtyard.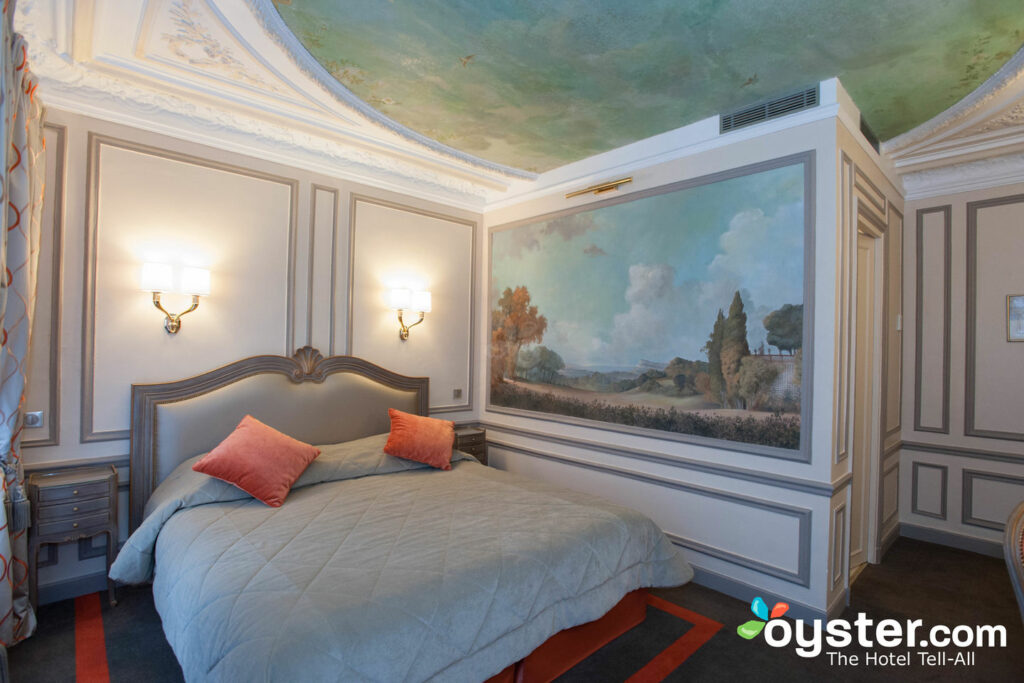 The 36-room Hotel Saint-Jacques is a charming and atmospheric hotel in the Latin Quarter of Paris — close to many sights, museums, and restaurants. Elegant interiors are bedecked in Belle Epoque decor — antique furnishings, beautiful molded ceilings, chandeliers, frescoes, and oil paintings. Rooms, though small, are comfortable and tastefully decorated, and come with flat-screen satellite TVs and free Wi-Fi, plus some have tiny balconies with views of the Pantheon or Notre Dame. Guests can sip Champagne or absinthe in the lovely Toulouse Lautrec lobby bar, and breakfast is available for an added charge in the basement dining room.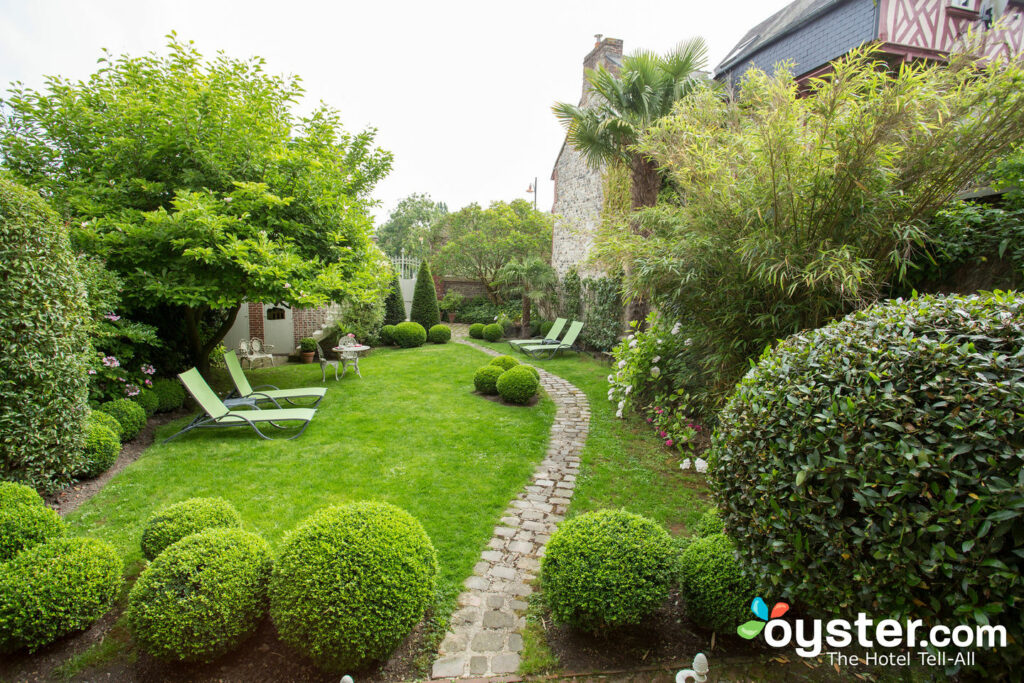 La Petite Folie is undeniably special. It's a luxurious B&B in a charming mansion with a few high-end apartments spread over two nearby 14th-century buildings. Interiors are particularly impressive, and each room has been lovingly and distinctly styled with luxury touches. The property is set right in the heart of Honfleur, within walking distance of local attractions and restaurants. Beware that there's no elevator (in keeping with the historical preservation laws), and stairwells can be steep. Rates may be high for a B&B, but are reasonable for a hotel with such class and attention to detail.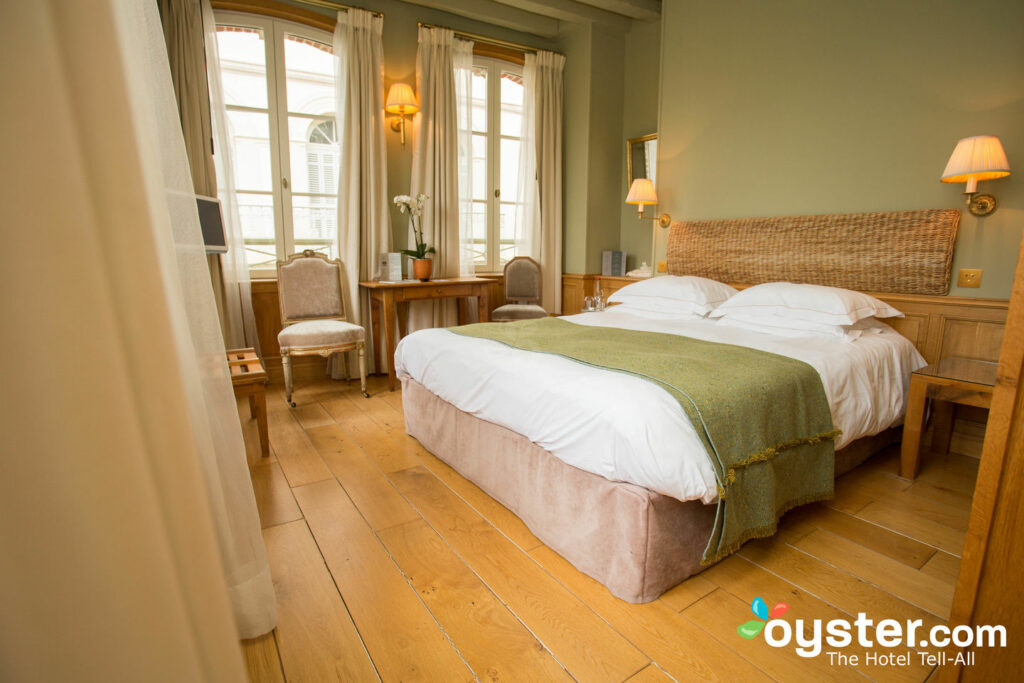 La Maison de Lucie is a charming and intimate boutique property built in a historic 18th-century house within walking distance of the equally charming village of Honfleur. Couples stay here for the stylish rooms that are lovingly decorated with antiques and curated art. A simple breakfast is served (for a fee) in the lovely courtyard garden and there's a romantic hot tub in the basement level.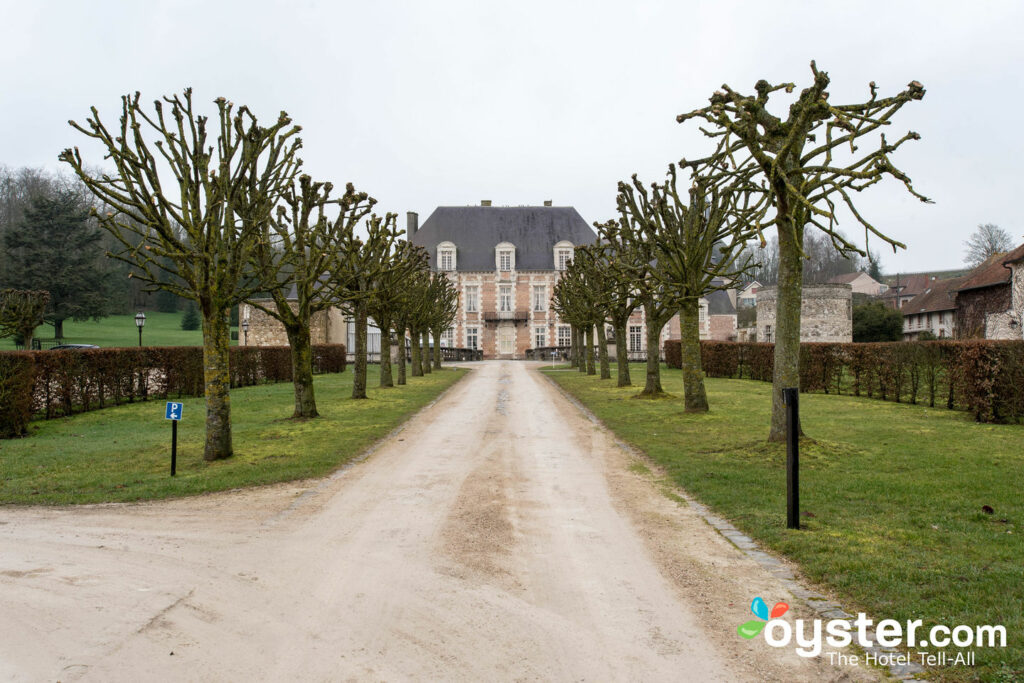 Deep in the Champagne region's countryside, the upper-middle-range Chateau D'Etoges is an impressive 17th-century historic property with traditionally elegant rooms and a popular fine-dining restaurant. The 28 rooms are divided between the Chateau and newer Orangery, and all have classic period-style interiors, flat-screen TVs, and tea- and coffee-making facilities. A gourmet French restaurant offers a buffet breakfast with Champagne and tasting menus for dinner, while a small spa houses a hot tub, sauna, and treatment rooms. Gorgeous grounds with a moat, free bikes, and free Wi-Fi round out the features.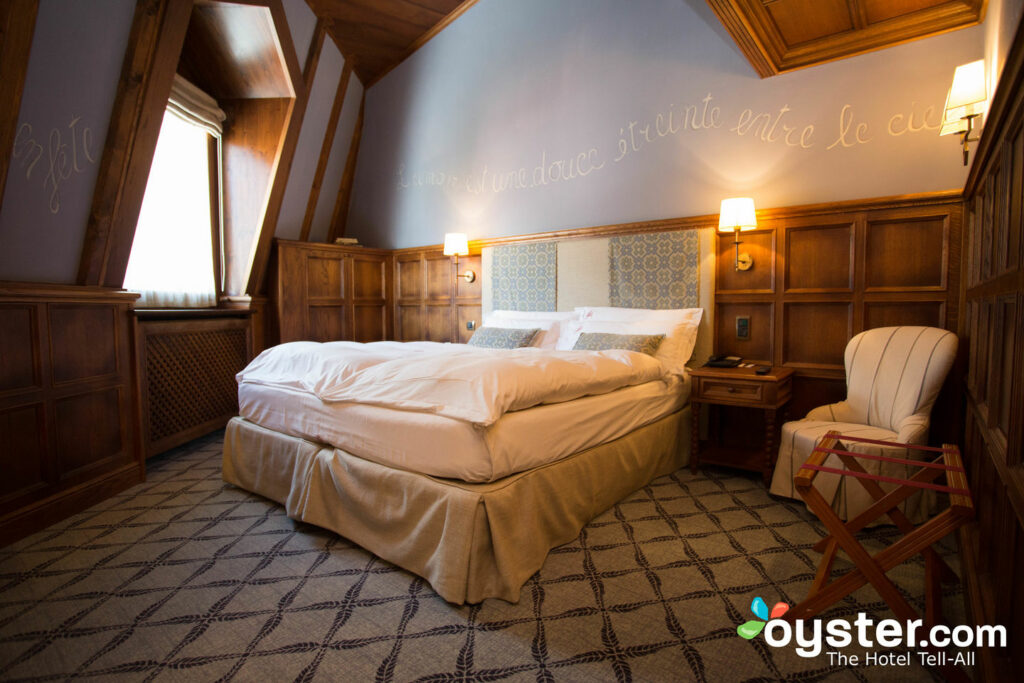 Right in the center of Chamonix town, the upscale 30-room Grand Hotel des Alpes has warm and inviting rooms with solid oak details and gorgeous marble baths. The 1840 property overlooks the quaint plaza below, and blends classic elegance and country comforts. An on-site spa with an indoor pool and sauna adds a dash of luxury. All of Chamonix's boutiques and restaurants surround the hotel, though guests will need to use the free shuttles to reach the ski areas, or domaines.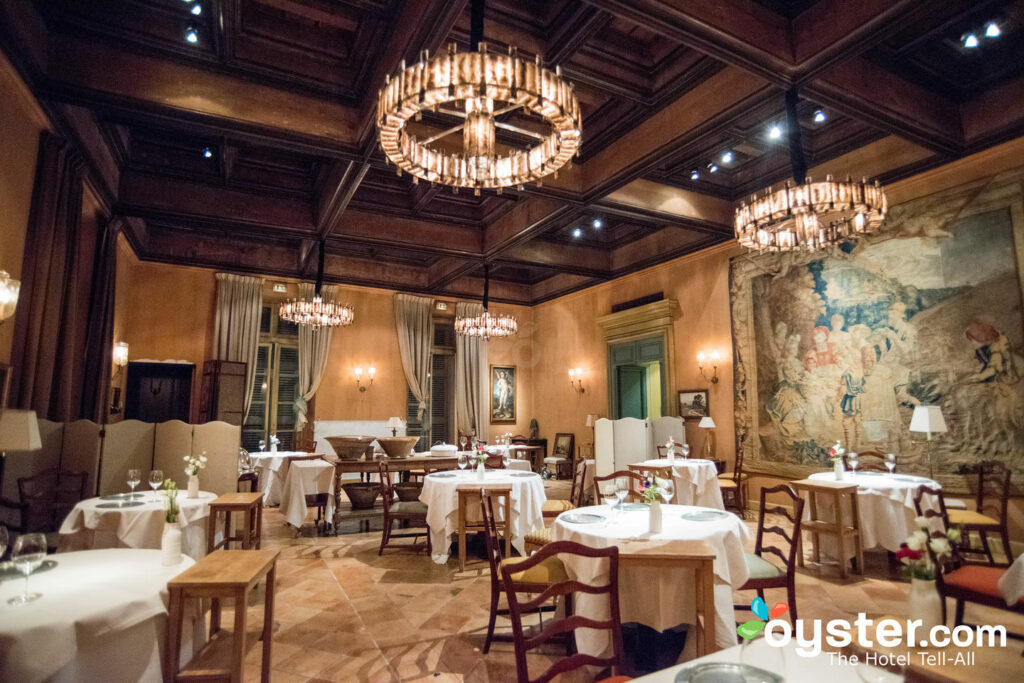 The historic 27-room La Mirande Hotel is a luxury property that's set in a grand mansion dating back to 1308. Situated directly opposite Palais des Papes, it has a prime location that puts many sights within walking distance. Interiors have been beautifully restored in a traditional Parisian style, with antique furnishings decking the halls. Guest rooms have tons of character plus modern amenities, and some feature terraces with lovely views of Palais des Papes. The hotel has a gourmet restaurant serving Provencal cuisine, and a high-quality afternoon tea is offered daily in the glass-roofed patio. A generous breakfast is available (for a fee), and Wi-Fi is free throughout the property.
Interiors are charming and atmospheric at this upper-middle-range boutique hotel, which occupies an excellent location in the 6th Arrondissement with easy access to dining, shopping, and metro access. The 21 guest rooms at Hotel Louis 2 are equally elegant and equipped with flat-screen TVs, Nespresso machines, minibars, and Nuxe toiletries. Exposed wooden ceiling beams and stone walls in the lobby look rustic, but they're paired with elegant touches like a chandelier, vintage armchairs, Persian-style rugs, and small sculptures scattered about the space. A breakfast buffet is available (for a fee) in the inviting lobby lounge, where guests can also purchase snacks and drinks throughout the day.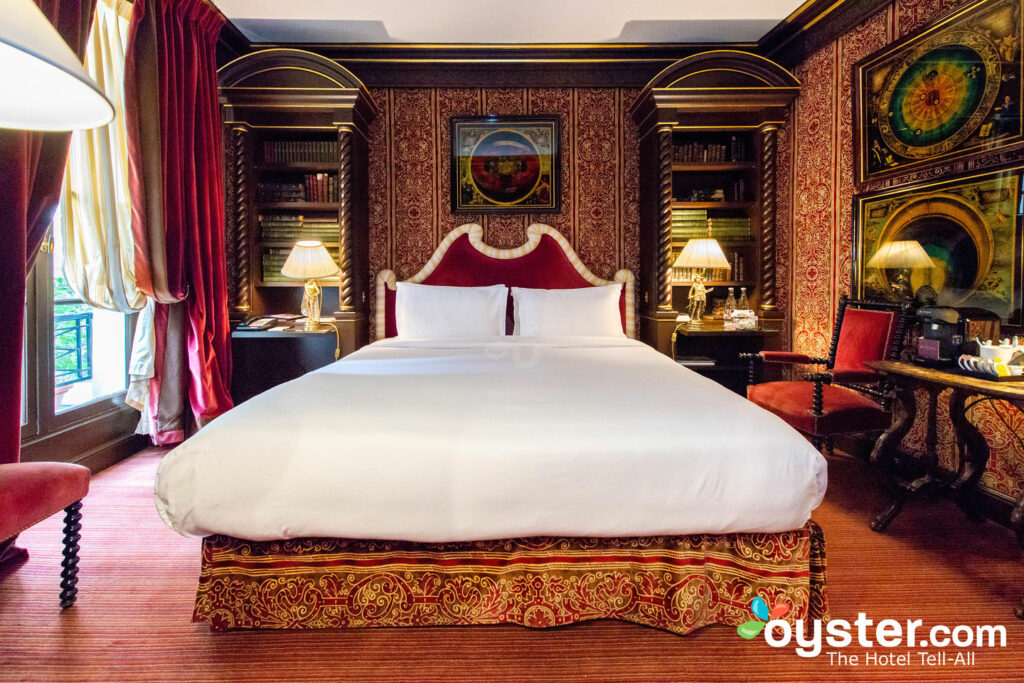 A chic, 20-room luxury boutique hotel in the elite St. Germain neighborhood of Paris, L'Hotel is cozy and artistic. The 19th-century property acted as a home to Oscar Wilde and also a private residence for Queen Margot, plus it did a stint as a brothel at the end of that century. L'Hotel has impressive features for such a tiny property, such as an underground spa pool and Michelin-rated restaurant. It's hard to find another hotel that matches the L'Hotel's rich history, elegance, and character — though the age of the building can make for some small spaces, including a tiny elevator.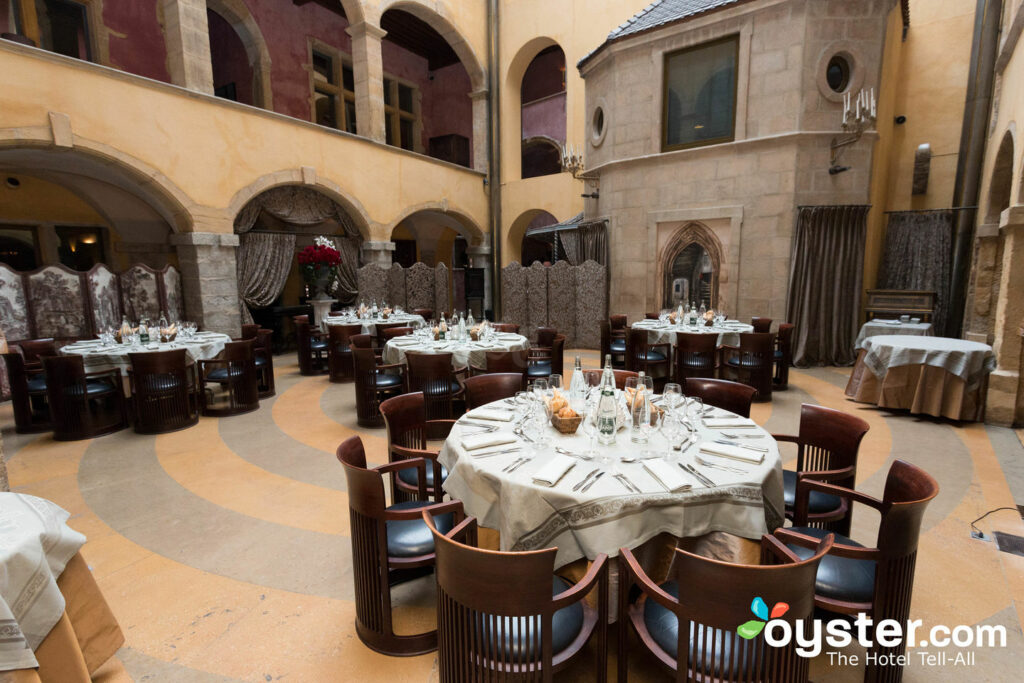 Housed in a series of restored buildings from the 14th- to 17th-centuries, the luxury Cour des Loges is a historic hotel with atmospheric interiors that mix Old-World style with contemporary pieces. The centerpiece is a stunning courtyard with a glass ceiling. The 60 guest rooms have striking antique decor with paintings and beautiful woodwork. Located in Lyon's historic center, the hotel is within walking distance of many attractions and surrounded by restaurants. It even has two restaurants of its own, including the Michelin-starred Les Loges. Other highlights include an indoor pool, a spa, and a well-regarded concierge staff.
The Hotel de Luxe le Cep is a luxury property located in the center of the walled town of Beaune in France's Burgundy winemaking region. Tourist sights, restaurants, and wine museums are within easy walking distance, and the hotel can plan excursions to area vineyards. This property is traditional for the most part, with elegant medieval courtyards — two of which are from the 15th and 16th centuries — where guests can relax and dine. Beautiful details such as stone archways, carved statues, and a living wall make this property feel special. The 65 rooms and suites range from classic and dated to more modern and colorful, and all have flat-screen TVs and minibars. Features include a Michelin-star restaurant, a 24-hour bar, and a spa with hydro treatments.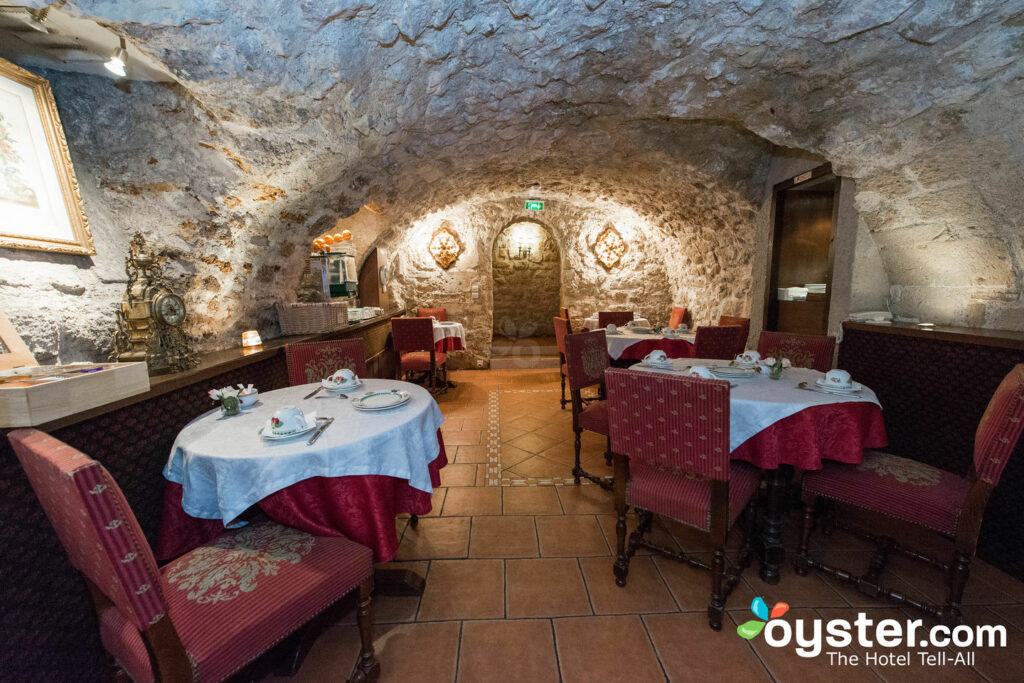 Housed in a 1650 building, Hotel de la Bretonnerie is conveniently located in Paris' trendy Marais neighborhood, within a 10-minute walk of top shopping and attractions. The 29 rooms are individually styled with period decor, though the floral wallpaper and rich color schemes may not suit everyone's tastes. Amenities like minibars and flat-screen TVs come standard in all rooms, but there's no air-conditioning. A continental breakfast is served in the underground restaurant and there's free Wi-Fi, plus a guest PC in the cozy lobby lounge area. It's a great choice for travelers looking for an Old-World inn in the heart of the city.
Once home to the British Embassy, the mid-range Hotel d'Angleterre has a history that stretches back to the 1700s (the property has hosted Ernest Hemingway and Charles Lindbergh, among others). Some decor still projects that level of grandeur, such as the wallpapered breakfast room complete with grand piano. The 26 guest rooms have attractive architectural details like wooden beams and carved-stone mantelpieces paired with vintage-style furnishings. In-room amenities include flat-screen TVs, but on-site features are limited to a buffet breakfast and small bar.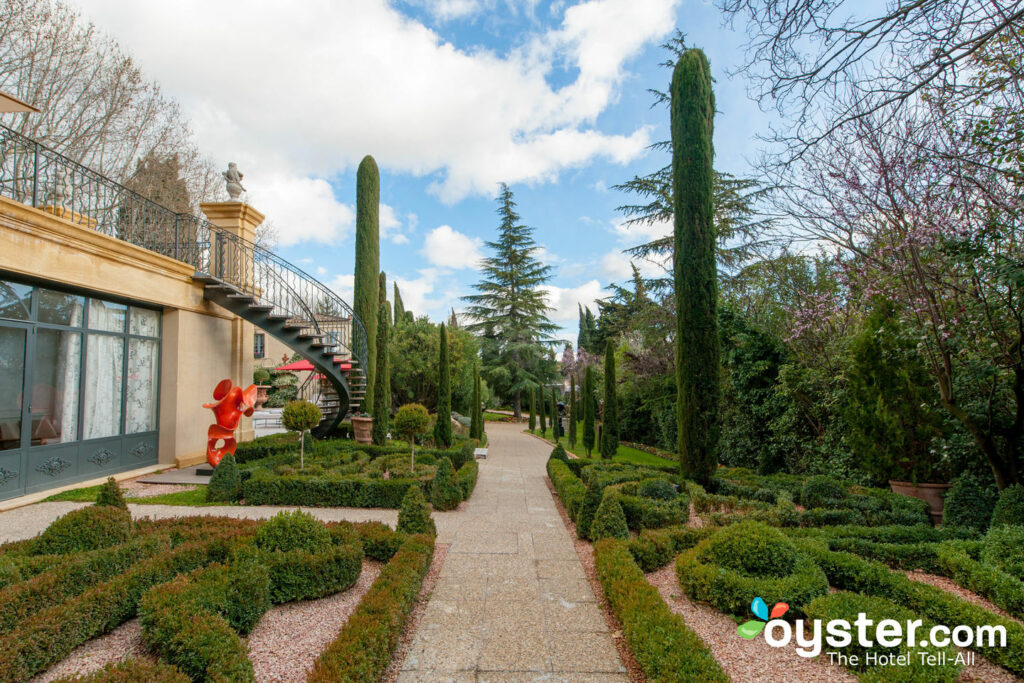 Set in an Italianate mansion that dates back to the 18th century, the 22-room Villa Gallici is a gorgeous luxury property in a residential area about a 10-minute walk from the center of Aix-en-Provence. Its grounds are well-manicured and lovely, and the interiors are rich with period detailing and Provencal style. It's more like a grand residential property than a hotel. Rooms are all individually decorated with lush fabrics and true antiques. The restaurant is also gorgeously adorned and has an impressive wine cellar, and the terrace makes for a fine alfresco dining spot under the trees. A picturesque pool, luxe spa, and fitness center all complete the package.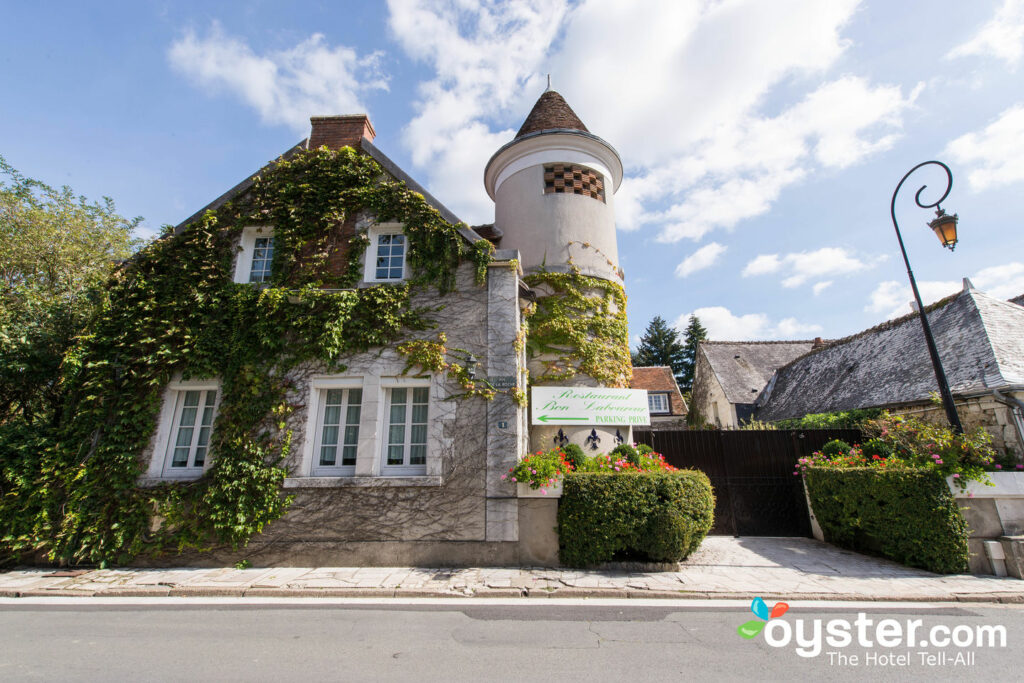 Made up of five historic buildings dating back to the 1700s, the upscale Auberge du Bon Laboureur sits in a quiet village, about a 10-minute walk from the Chateau de Chenonceau, hailed by many as the prettiest castle in the Loire Valley. The property belongs to the Relais du Silence, a group of small, European hotels that meet a criteria for charm and service. And this four-pearl property is indeed charming, with a Michelin-starred restaurant that opens to a garden, an outdoor pool surrounded by greenery and loungers, and rooms that mix antique furnishings with modern luxuries, like contemporary soaking tubs.
The family-owned Le Chateau des Alpilles is set in an immaculate, 100-year-old park outside St. Remy. Its 21 rooms range from standard bedrooms to little stand-alone cottages. Interiors are gilded and festooned with chandeliers, but most guests prefer to linger outdoors by the heated pool, at the tennis courts, or at a patio set under shady plane trees. Other features include a fitness center, banquet and meeting facilities, and a restaurant that serves gourmet meals featuring specialties of Provence. Through it all, the property maintains the tranquility of a house in the country.
In 1911, Vincenzo Peruggia stole the Mona Lisa from the Louvre and hid with the painting in the building that is now Hotel Da Vinci & Spa. This compelling piece of history is highlighted by 24 Leonardo da Vinci-inspired guest rooms, all of which feature wall murals of the painter's greatest works. This upmarket property is located in Saint-Germain-des-Pres, a neighborhood filled with high-end boutiques and famous cafes, and it features a cool subterranean spa with a small pool — a rarity for Paris. There's no full-service restaurant or fitness center, but a substantial breakfast buffet is offered every morning for an additional fee.
You'll Also Like: