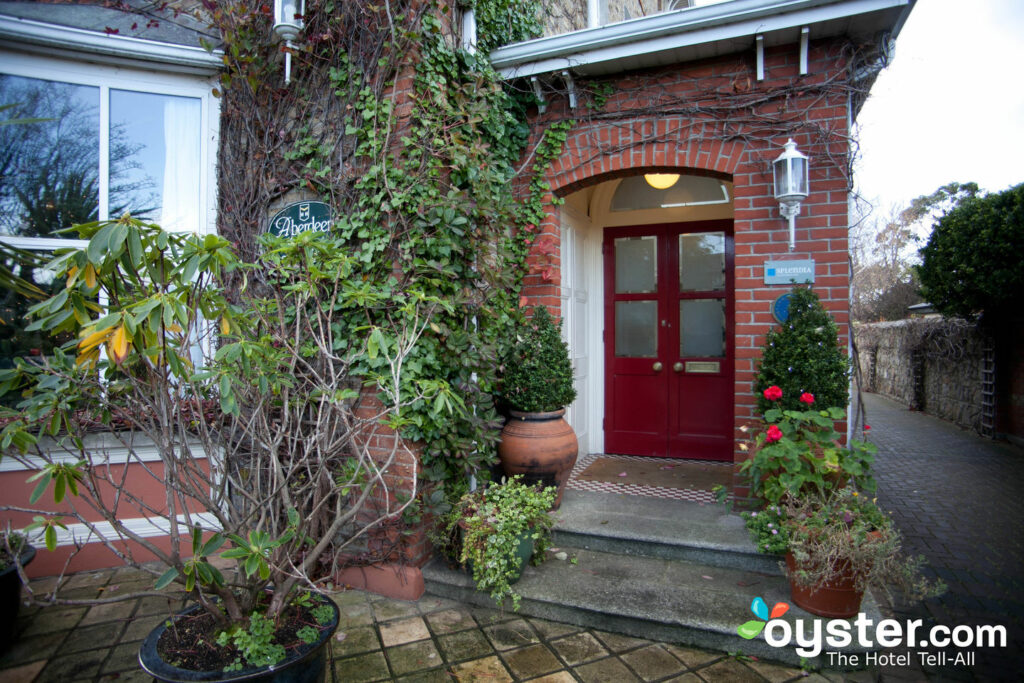 The Aberdeen Lodge is a charming mid-range hotel with bay windows and ivy climbing up its exterior brick walls. This small guesthouse is located near Dublin Bay and the exclusive Ballsbridge neighborhood. Rooms are quaint and classic — some have four-poster beds — and all have free Wi-Fi. Lovely common spaces include a drawing room with a fireplace and a manicured outdoor garden. One hotel highlight is the extensive daily breakfast, with items such as house-made preserves, bread, and pastries. While located away from the center of Dublin in a leafy, residential neighborhood, the DART train is nearby for easy access to the main sights.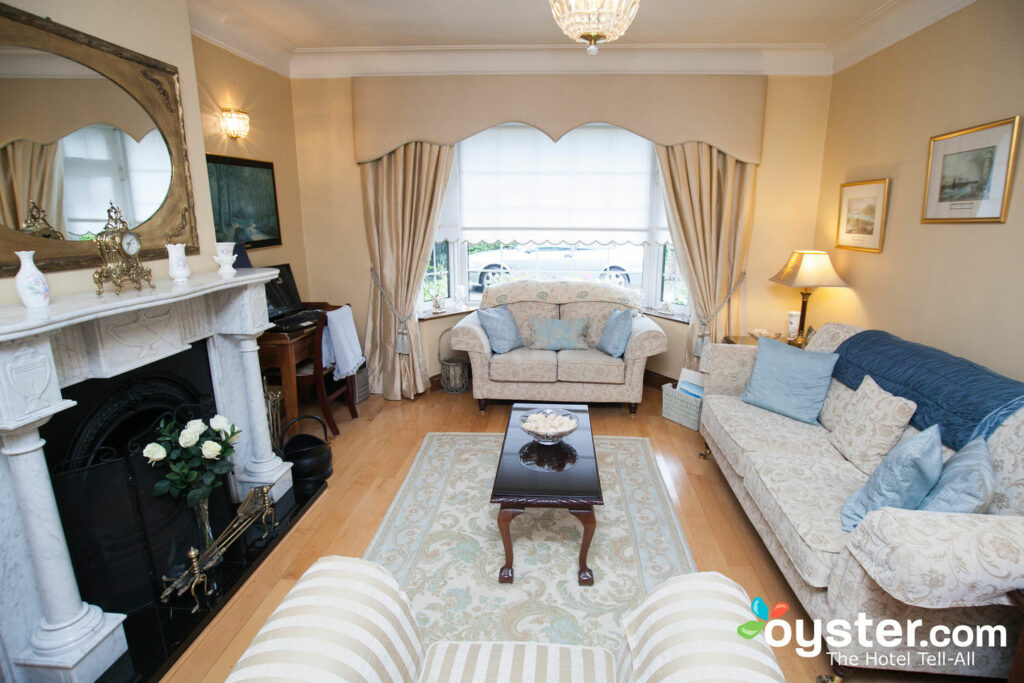 When it comes to B&Bs with a homey feel and a personal touch, Beech Lodge is hard to beat. In fact, if it weren't for the hanging sign on the street out front, you'd be hard pressed to tell it was a B&B at all — the red brick property is modern, detached, and completely unassuming. Stepping inside feels like you're entering someone's home. The owners give guests a warm welcome upon arrival and make a point of helping out with any aspect of their stay. Rooms are clean, fresh, and comfortable, though you'll hear some traffic noise in those at the front of the house. Breakfast is a particular highlight — it's freshly cooked with lots of choice.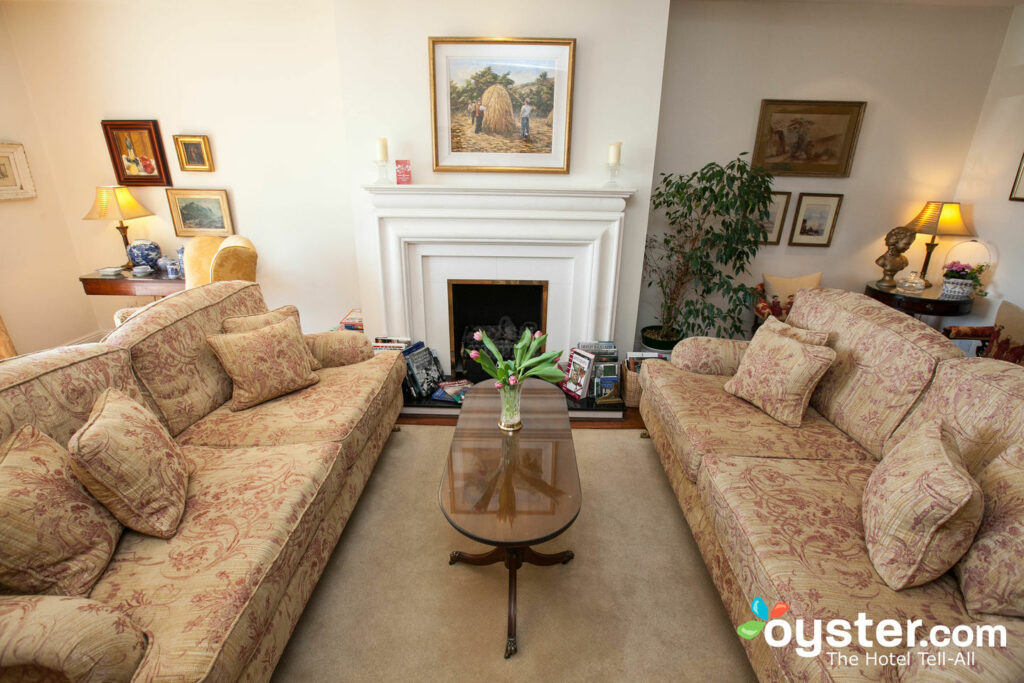 Castlewood House is a cozy, attractive bed-and-breakfast overlooking picturesque Dingle Bay in the county of Kerry. Owners Helen and Brian have accumulated an impressive collection of antique furnishings and artworks (by local artists) that are scattered throughout the guesthouse. Rooms are spacious with lovely views, though it's the exceptional breakfast that's the main draw — reputedly one of the best in Ireland. Rates also compare pretty favorably with other lodging in the area, making this a solid option. However, amenities are few; there's no full restaurant, gym, or spa.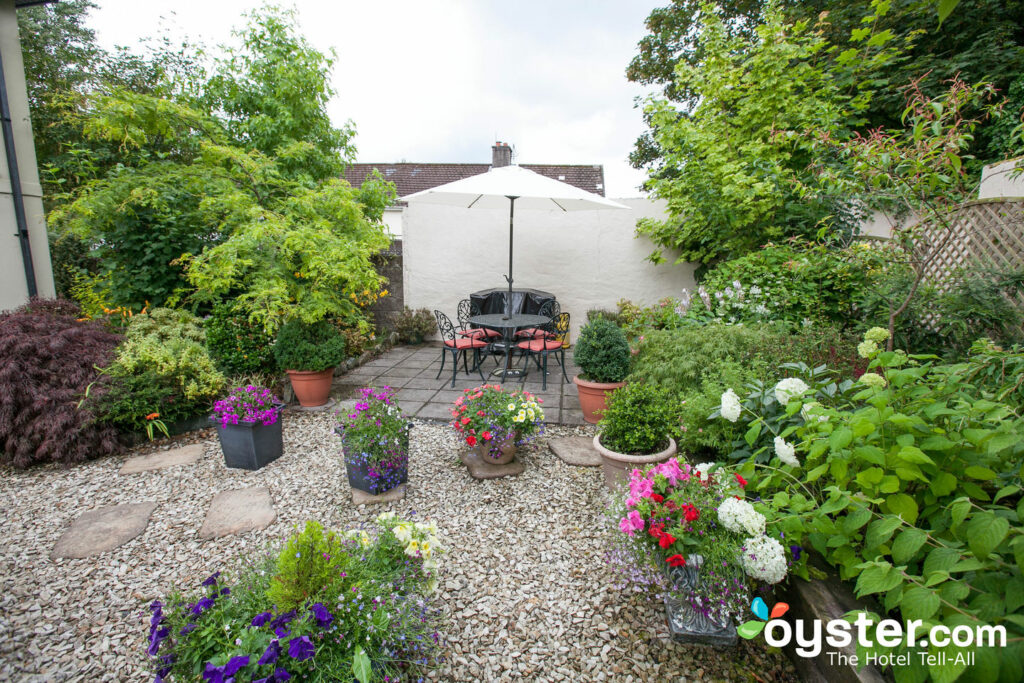 Fernroyd House is a charming B&B housed in a historic building a 10-minute walk from the city center. Hosts Avril and Tony — along with house dogs Chip and Mollie — greet guests with freshly baked scones and a long list of recommendations for those looking to explore the town. Its eight rooms all feature homey decor, mini-fridges, free Wi-Fi, and small tube TVs (most). A free, hearty homemade breakfast is served daily in a lovely room with a few tables, two fireplaces, and large windows that let in tons of light. Guest can mingle in the charming little yard, or in the guest lounge that's equipped with a flat-screen TV, a microwave, and a selection of teas.
Waterloo House is an upper-middle-range boutique hotel located in a quiet residential area that's about a 10-minute drive or 30-minute bus ride into Dublin's city center. With just 19 rooms set across two beautiful Georgian townhouses, the property has an intimate, guesthouse-like vibe and charming Victorian period decor throughout. Though some rooms are small and lack fridges and safes, they are tastefully decorated and have large, comfortable beds and high-definition TVs. The free breakfast is a highlight, plus the hotel offers free Wi-Fi and limited on-site parking.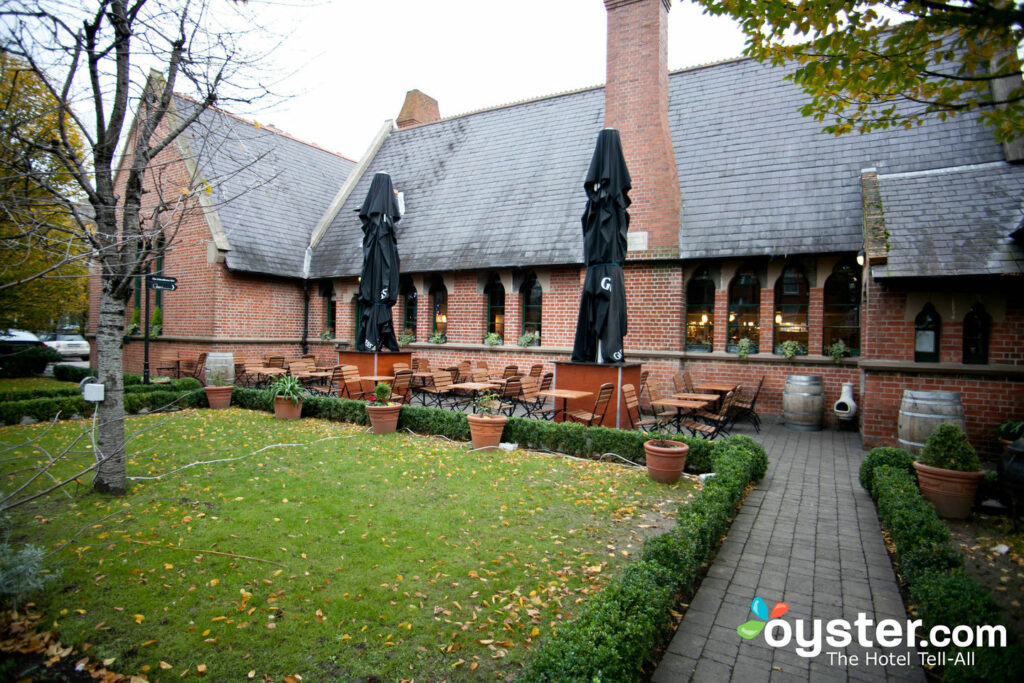 The Schoolhouse is a charming, historic hotel located in the leafy Ballsbridge neighborhood. The building housed a school from 1859 through 1969, and underwent a restoration in 1997 that preserved its historic character. The result is a traditional, cozy boutique hotel unlike any other in Dublin. All rooms are named after a famous Irish writer and have classic decor including floral prints and antiques. Rooms do have modern touches as well, including flat-screen TVs, free Wi-Fi, and fluffy duvets. Bathrooms have historic charm, but are a little snug. The architecture of the hotel is most striking in the on-site restaurant and bar which share a beamed cathedral ceiling. The bar happens to be a neighborhood favorite and features a fireplace, outdoor seating, and screens to show all the big sports matches. Overall, the quiet location, excellent food, and history of this hotel make it one of Dublin's best affordable picks.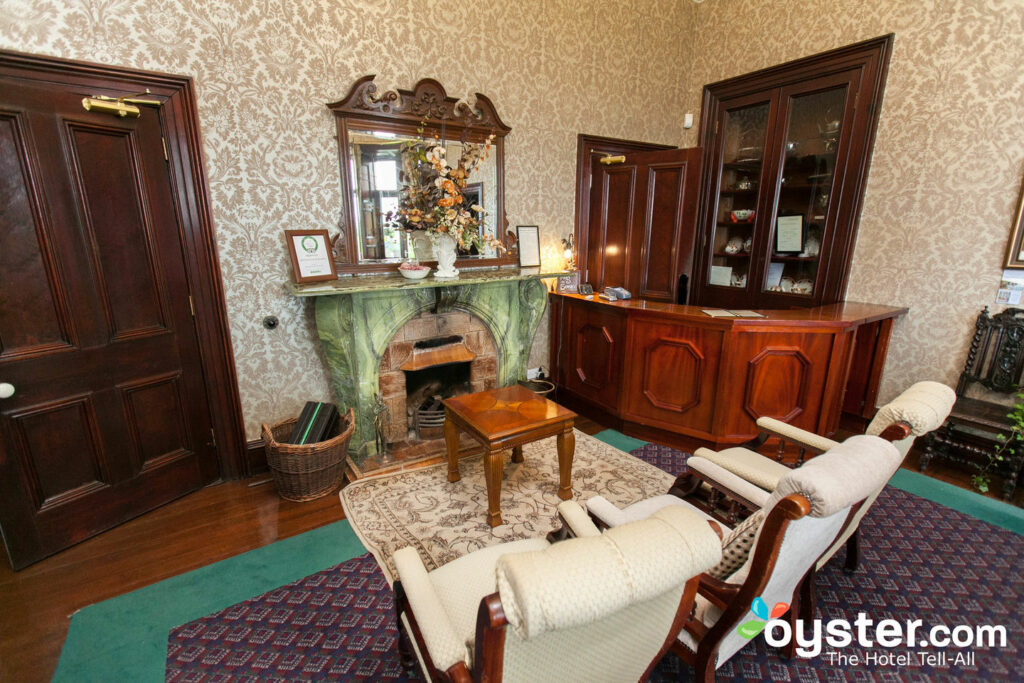 Set on the grounds of a 15th-century castle outside Doolin, the family-run Ballinalacken Castle Country House is an upper-middle-range bed-and-breakfast with lots of charm. Its 16 rooms feature lovely antiques, fine linens, and large windows offering serene views, though some guests complain rooms are worn and a bit dated. An acclaimed on-site restaurant is popular among locals and guests alike, and there's also a cozy bar and freebies like Wi-Fi, parking, and guided tours of the castle. Plus, a fabulous free breakfast is served every morning in a charming room with large windows offering serene views. Guests here are mostly couples looking to enjoy a few quiet days, and the atmosphere is tranquil and friendly.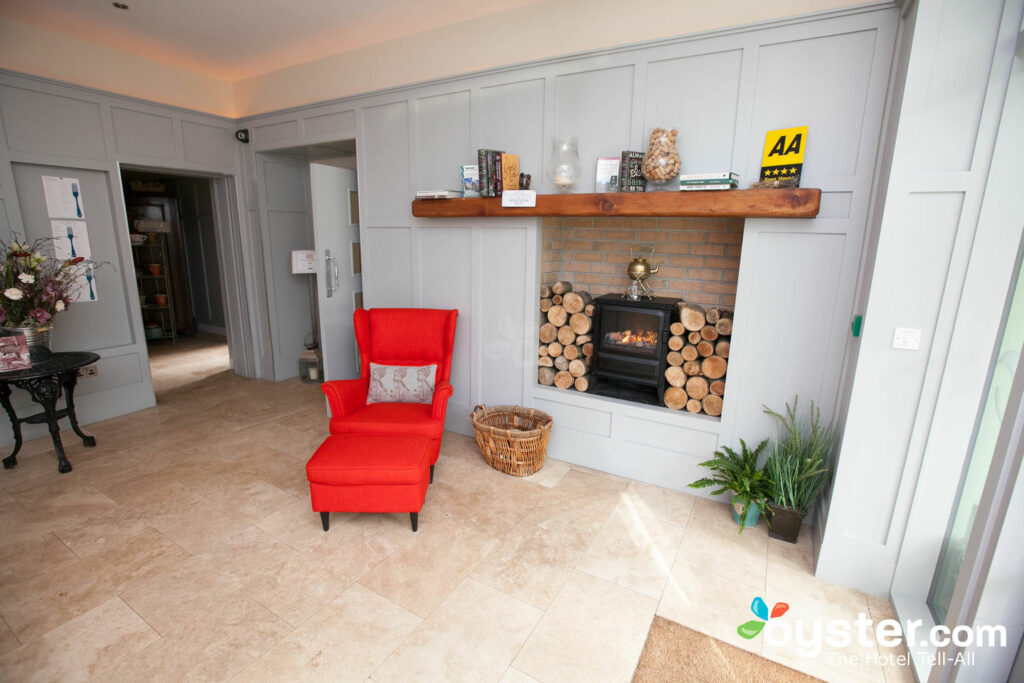 Located on a quiet street, but within walking distance of Limerick's popular areas, the No. 1 Pery Square Hotel & Spa is a boutique property in a fully restored Georgian home. The lobby is small, but has a rustic charm with fresh flowers on an iron table, a woven basket next to a modern armchair, and hanging industrial light bulbs. The heart of the house is the drawing room, which has a Georgian-inspired elegance with heavy drapes and sophisticated patterns, as well as an original marble fireplace. The hotel's 20 rooms vary in size, but all have a sophisticated, chic style with Georgian hints and modern comforts like flat-screen TVs and free Wi-Fi. On-site amenities include a full restaurant that serves locally sourced produce, a bar, spa, an outdoor terrace and garden, and a drawing room with afternoon tea. Couples and groups of friends are the main clientele of the hotel, attracted by its elegant charm and historic past.
The Fairview is a charming three-pearl option that's ideal for couples looking for an old-fashioned boutique hotel in the heart of Killarney, a three-minute walk from Main Street. Housed in a light gray stone building with lovely French windows, the hotel features decor that is best described as elegant, but homey. Large guest rooms offer beyond-the-norm amenities such as fireplaces and jetted hot tubs (in some). A lounge area with a fireplace and a free made-to-order breakfast and buffet gives this property a homey, bed-and-breakfast vibe, but there are few other on-site features.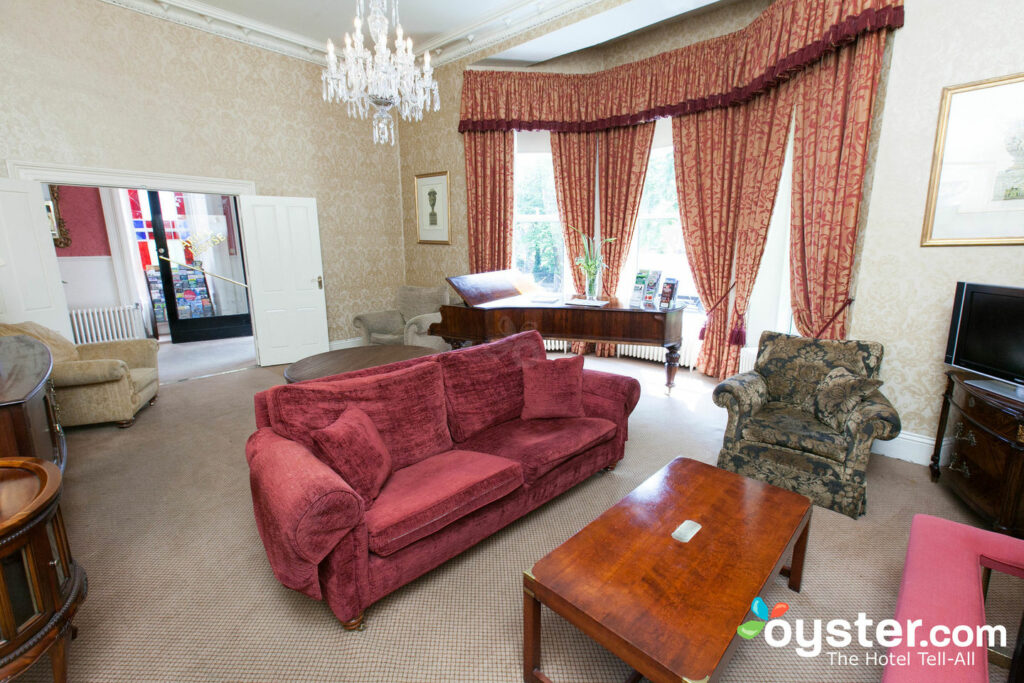 Little effort has been spared in recreating an authentic Victorian experience in this quaint Ballsbridge hotel. From handpicked antiques to meticulously maintained original features, you really get a sense of stepping into the 19th century. Rooms continue the theme, though some can appear a little dated. The hotel's traditional afternoon tea is a real treat, too. Location is key — it's perfect for the Aviva Stadium, and Dublin city center is about 20 minutes away on foot (transport links are also good).
This rustic property is a solid pick for those travelers who want a slice of traditional pastoral Ireland. The emphasis is squarely on a homey, farmhouse vibe with turf-burning fires and friendly hosts offering a personal touch. The rustic charm carries over into the rooms, some of which have pretty views of the surrounding countryside. The grounds are a real high point and guests can experience the property to the fullest through outdoor activities that include fishing on the river and feeding the farmyard animals. There's little else quite like it in the area, and prices are pretty reasonable for this level of cozy comfort.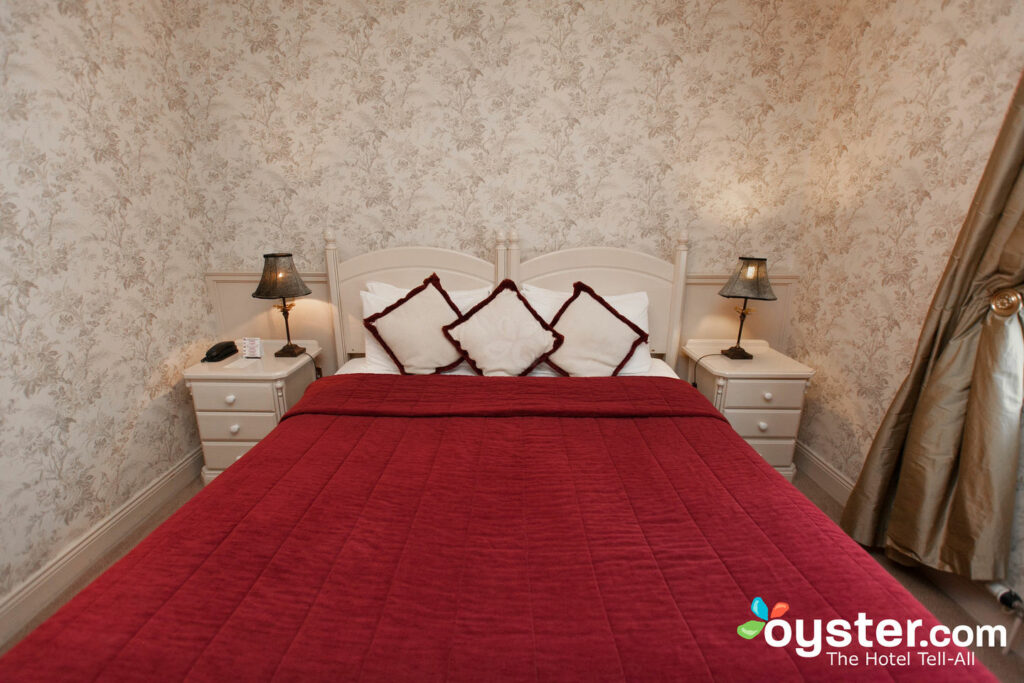 The 37-room Victoria House Hotel is one of the many properties and bed-and-breakfasts lining Muckross Road, one of Killarney's main thoroughfares. The building itself is charming, with dark gabled roofs and a cream-colored facade covered in ivy. Interiors offer a quaint mix of Irish country and stylish contemporary decor. Each individually decorated room is warm and cozy, featuring plush carpets and eye-catching accent walls. Guests can also choose from up-market dining at Sika Restaurant or a more casual meal at Ivy Room Bar, which has couches around fireplaces and outdoor space on warmer days. The property draws nature lovers and families, and the atmosphere is friendly and laid-back.
From the Art Nouveau-inspired wallpaper in the lobby to the plush furniture overlooking the quaint street scene outside, there's a lot of charm and style in this compact, 48-room hotel. The owners are keen art collectors and have a permanent art gallery in the lobby displaying a range of works by local artists. The individually designed rooms are light and cozy, many with brightly patterned wallpaper, sharp accent walls, and coordinated soft furnishings. Modern features include flat-screen TVs and electric kettles for coffee or tea. An excellent full Irish breakfast is part of the room rate, and the hotel also has a lively bar, restaurant, free Wi-Fi, and allows guests free use of the Westport Leisure Center. Being in the town center, everything is within a short walk, but the area can be noisy on weekends.
This cheerfully yellow, town-center hotel resides in a historically listed building that was constructed in the 1800s. It's named after its designer and the architect of Westport itself, James Wyatt, and the property is expectedly full of charm and character. The lobby has a traditional feel, with a crimson patterned carpet, a dark wood reception desk, and comfortable seating areas. The owner is a keen collector of art and there's a varied collection of pieces throughout the hotel — many of which have been created by local artists. Rooms are cozy and modern, and two have direct access to a courtyard for those traveling with dogs. Plus, the hotel couldn't be more central — it's right in Westport's quaint Octagon, next to loads of shops, bars, and restaurants. There are good dining options within the hotel as well, including an excellent brasserie and a very popular bar with live music.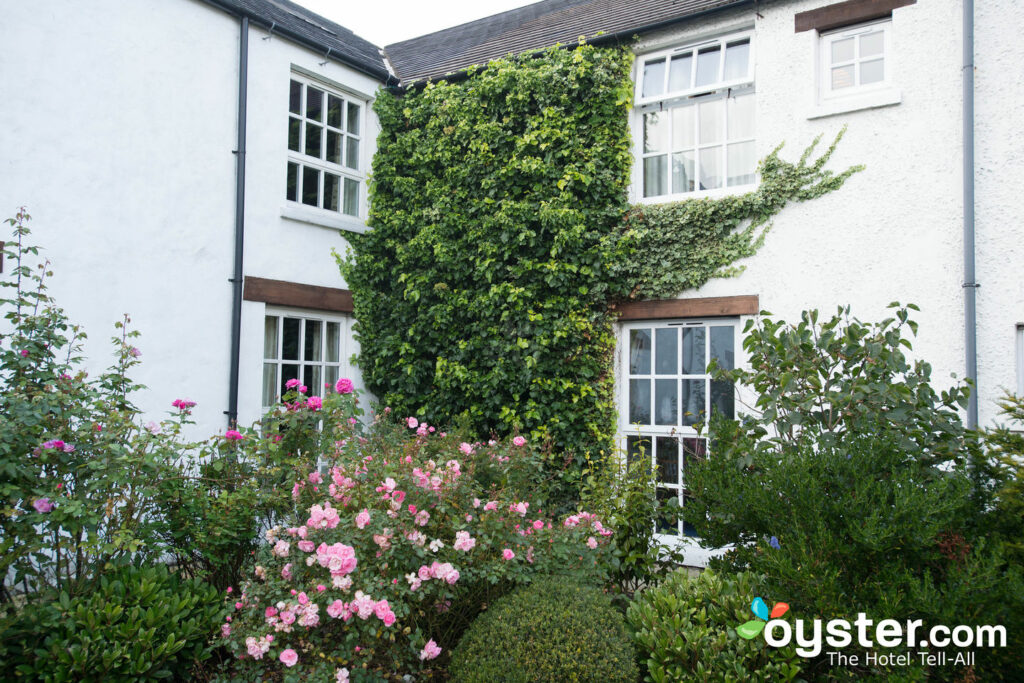 The quaint Bushmills Inn in Antrim is quintessentially Irish in every respect: There are fireplaces burning peat or wood throughout the property, a fantastic restaurant serving locally sourced cuisine, Irish music performed certain nights at the Gas Bar, which is lit by traditional gaslight, and 41 cozy, cottage-style rooms. The inn has a rich history dating back to 1608, when a coach house and stables stood here, and the actual main inn building dates to the 1820s; the historic character has been carefully and thoughtfully preserved throughout. Views of the river are marred by the parking lot sitting right in front of it, but most guests are impressed enough by the inn's warmth and coziness that they find little to complain about.
The Cliff Townhouse is a quaint bed-and-breakfast with a prestigious address on St. Stephen's Green. The 10 elegant, individually styled rooms are one of the best kept secrets in Dublin, with free Wi-Fi, soft furnishings, and lovely accents. An excellent breakfast is included in the nightly rate and many guests also take advantage of the fantastic in-house restaurant, complete with a fireplace. While there is no elevator that reaches all of the rooms and the lobby is very small, this historic boutique offers an incredible location and delicious dining.
You'll Also Like: