'Tis the season for annual awards lists, but if you think you know what's coming, guess again. Oyster's awards aren't like the other guys' — we're not like the other guys, so why should our awards be? You can find lists of the world's best luxury hotels in a dozen other places, but only Oyster digs deep to learn every hotel's secret quirks. Our hotel investigators trot the globe and visit every hotel in person so we can bring you the unvarnished truth, and this year, for the first-ever annual Oyster Hotel Awards, we'd like to show you the wackiest, coolest, weirdest, and most interesting things they came across in their travels. We are thrilled to present the 2012 selection of Oyster's Most Interesting Hotels in the World. Are you ready for this?
Most Interesting Hotels of the Rich and Famous
You can always count on Lilo to cause a scandal at a hotel, and in 2012, Lohan was accused of a hit and run outside of the Dream Downtown Hotel. Whoopsies!
Dream Downtown
For an over-the-top expensive spa treatment, it's hard to top the $5,000 Evian bath at the Hotel Victor, which is just what it sounds like — a bath in 1,000 bottles of French mineral water.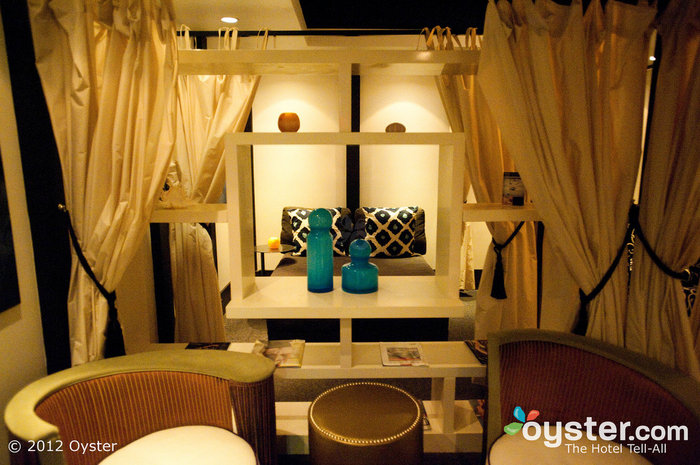 Hotel Victor
The Bitter End Yacht Club's Quarterdeck Marina can accommodate 18 yachts (up to 150 feet long, with drafts of 15 feet or more), and is arguably one of the most popular destination marinas in the Caribbean.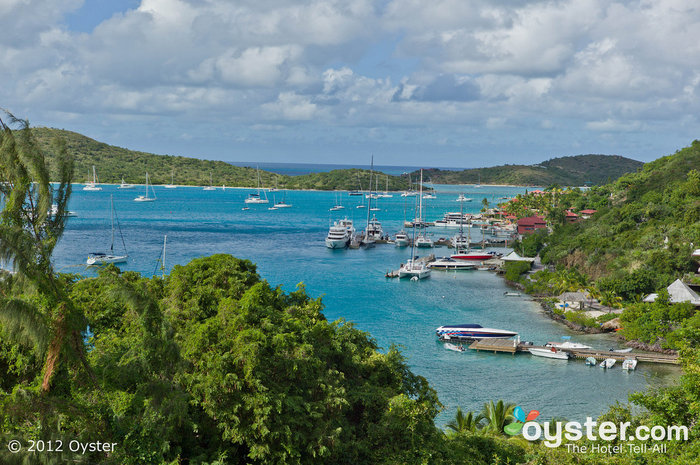 Bitter End Yacht Club
James Bond has left his mark on hotels around the globe, but no Bond hotel can beat the Goldeneye, where the series first originated: The Jamaican hot spot is the former residence of Bond creator Ian Fleming, who wrote all of his books here.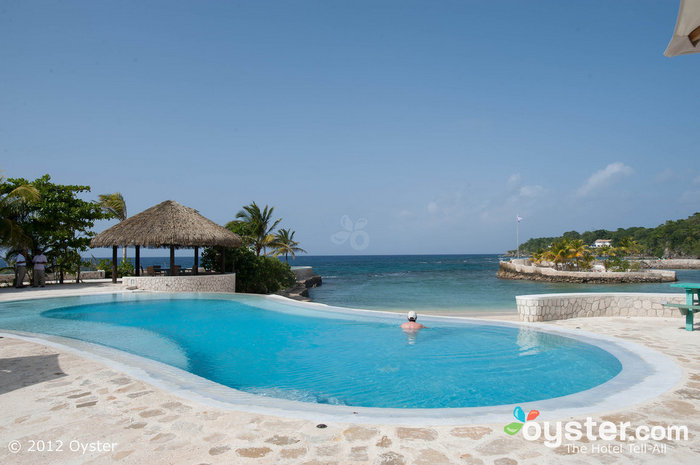 GoldenEye Hotel & Resort
Most Interesting Hotels of the Future
This hotel toilet has buttons. 'Nuff said.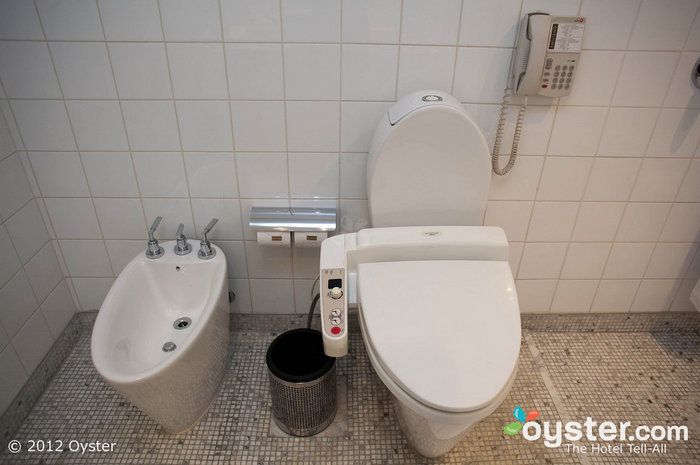 Hotel Emiliano
Best Geek-Friendly Hotel Entertainment System: The Mira Hong Kong
The Mira Hong Kong's entertainment units incorporate a computer and Blu-Ray DVD player. Fancy stuff.
The Mira Hong Kong
We know — this water-conserving toilet-top sink is exactly what you've been missing in life. We felt the same way.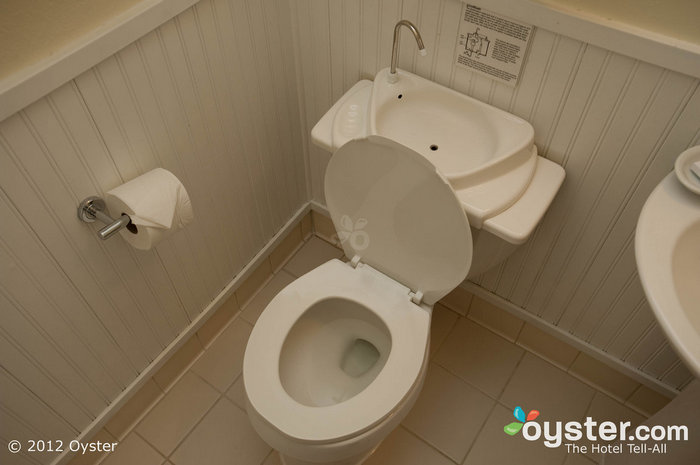 Good Hotel
Any future that doesn't involve more luggage handler robots is a future we want no part of.
Yotel
Most Interesting Hotels with a History
Because who doesn't want to sleep in a fairytale castle?
Ashford Castle
It doesn't get much more authentic than staying within the walls of a medieval village.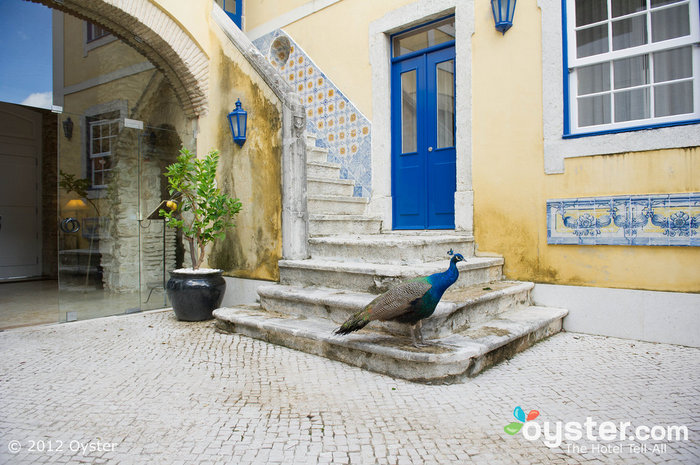 Solar Do Castelo Hotel
This is a hotel we wouldn't mind being locked up in.
Liberty Hotel
The Algonquin is allegedly haunted by the ghosts of the 1920s literary society The Round Table, who met regularly in the hotel dining room. Lady Gaga might be scared of hotel ghosts, but we're not.
Algonquin Hotel
Most Interesting Hotels That Are S-S-Sexy
This clothing-optional resort with raucous activities sounds like a whole lotta fun for the swinger set.
Desire Resort & Spa Riviera Maya
One by the Five only has one bed, but the hotel made it count: It's levitating, covered in rose petals, and placed underneath a faux starlit sky.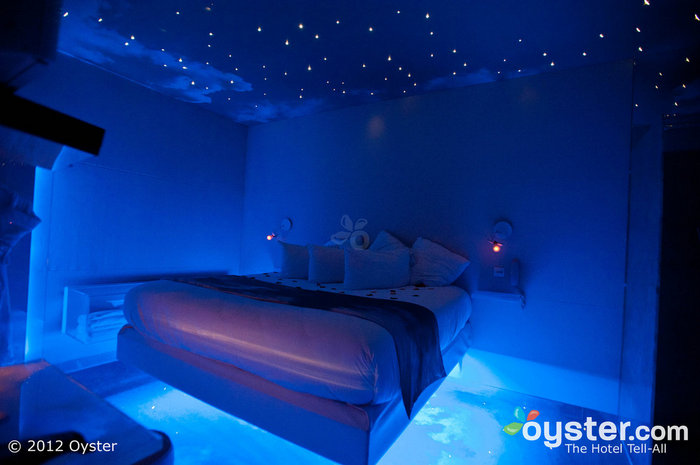 One by the Five
The Cosmopolitan is still one of the hottest new hotels on the Vegas Strip, and it's trendy nightclub and five bars help make it a first-rate spot for making new lady friends.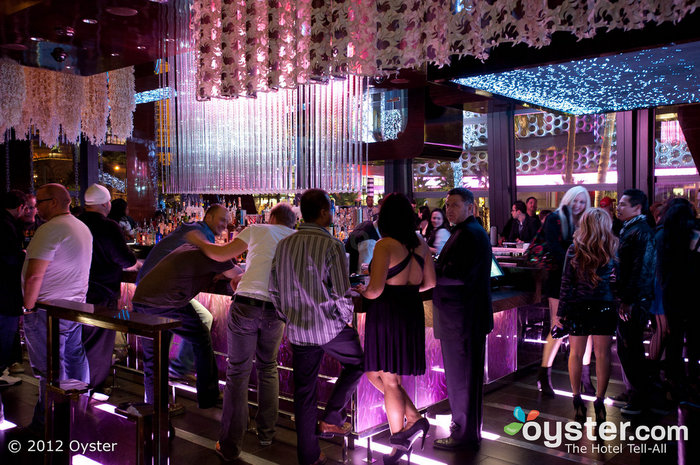 The Cosmopolitan of Las Vegas
Most Interesting Hotels That Will Get Your Heart Pumping
The adventure center across the road from Hope Lake Lodge has zip-lining, a ropes course, a mountain coaster, and more — plenty to get your heart rate up.
Hope Lake Lodge
It's hard to sweat it when working out alongside stunning views of the ocean and Copacabana, Rio's most famous beach.
Porto Bay Rio Internacional Hotel
Water slides are even more fun when they go through shark tanks.
Golden Nugget Hotel & Casino
A vacation just isn't a vacation without trapeze lessons from circus performers.
Viva Wyndham Dominicus Palace Resort
Most Interesting Zany Hotel Extras
The only thing better than stuffing your face with minibar items is stuffing your face with free minibar items.
Rancho Valencia Resort
Just can't wait until you get home for your next jam sesh? The Hard Rock Chicago's Fender delivery service has got you covered.
Hard Rock Hotel Chicago
Ginger, the Muse's teacup pomeranian, knows that your pet deserves to be greeted at check-in, too! And the human front desk staff doesn't speak dog.
The Muse – Kimpton
If you prefer turntables to iPod docks, the Ace Hotel NY is your kind of place.
Ace Hotel NY
Most Interesting Hotels That Are Straight-Up Stylin'
The Esplanades at Wynn and Encore has 16 high-end shops, including Alexander McQueen and Cartier.
Wynn Las Vegas
French fashion designer Christina Lacroix designed the rooms at this charming Parisian boutique hotel.
Hotel Le Notre Dame
This ultra-remote, luxurious safari lodge has nine safari "tents" that are fully screened in and thoroughly high-end, with huge soaking tubs, four-poster beds, lots of wood, and private pools.
&Beyond Xaranna Okavango Delta Camp
Most Interesting Hotel Views for Looky-Loos
Hotel Panorama is aptly named — gentlemen can even enjoy the view from the public urinals.
Hotel Panorama by Rhombus
Every room in the hotel has a hot tub and views of Arenal Volcano.
Arenal Kioro Suites and Spa
We think the ancient Romans would have been impressed by the drama of this restaurant outlook.
Palazzo Manfredi
RELATED LINKS: