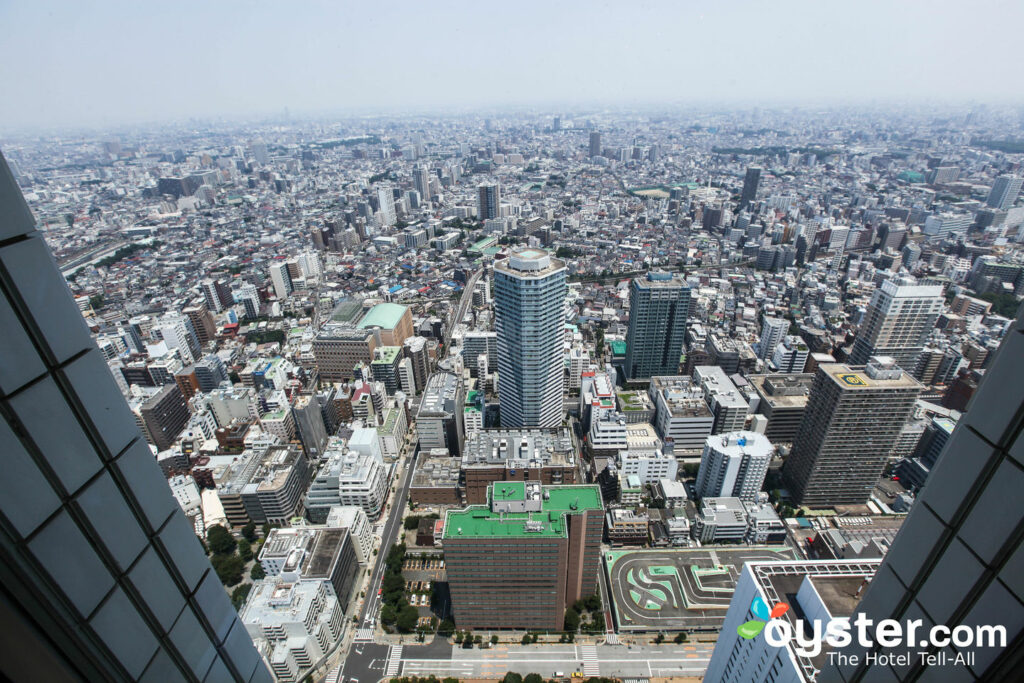 Depending on how the population is counted, Tokyo is home to anywhere from 13 to nearly 38 million people. By any measure, that's a lot of humanity in one place. Skyscrapers spread like a spire-filled carpet across the rolling terrain and around bays and harbors, while trains, cars, planes, and people buzz high and low. And while we absolutely love Tokyo, the sheer volume of urban insanity found on every corner — and its size — can certainly overwhelm. Tourists visiting for the first time should consider bedding down in Shinjuku, though Ginza and Shibuya are solid alternatives as well. Shinjuku is well served by train and subway lines and is packed with shops, department stores, malls, restaurants, bars, cafes, izakayas, and noodle shops — basically everything you think of when you think of Tokyo.
It's not all urban madness, though. If you're looking for peace and quiet, head to any of the city's major parks, including Yoyogi Park, Ueno Park, and Shinjuku Gyoen National Garden. Cherry blossom season, in early April, is the most popular time to visit, so expect everything from flights to hotels to cost more at that time. Tokyo is expensive in general, and the Japan Rail (JR) pass that you buy to get between the country's major destinations won't cover the Tokyo subway system. However, for foreigner-only deals on JR passes, make sure to purchase them before you leave your home country.
The city is served by two airports: Narita and Haneda. Haneda is closer to the city, and is more easily accessible. There are direct rail links from the airport's terminals to Tokyo Station, plus connections to Shinjuku and Shibuya. Use the Tokyo Monorail from Tokyo Station for the easiest trip, which takes about 30 minutes. Narita Airport handles the bulk of international flights in and out of Tokyo, but it's a pricey 75-minute train ride from the city.
Hotel Pick: For a budget-friendly alternative near major museum, Senso-ji Temple and Ueno Park's cherry blossoms, check out the fresh and modern Mystays Ueno Inaricho. For a design-savvy, upmarket alternative right in busy Shinjuku, check out Shinjuku Granbell Hotel.
Take it from us, there's a million ways to plan a trip to New York City, depending on your travel mood. The largest city in the United States, New York considers itself the center of the universe — and we don't disagree. It's loud, it's dirty, and it's massive. Nearly six million people use the city's subway system every day (and that's saying nothing about buses, commuter trains, cars, taxis, Ubers, and bikes above ground). There are iconic sights on almost every block in Manhattan — from Rockefeller Center to the Empire State Building, from Central Park to the World Trade Center — plus exciting neighborhoods in the boroughs ranging from hipster-heavy Bushwick in Brooklyn to the multinational bonanza of Jackson Heights in Queens.
Most tourists will want to bed down in Manhattan, as most of the city's major destinations are concentrated there, and getting around by subway is easy. There's generally a station every five to 10 blocks anywhere in Manhattan south of 59th Street. It's also easy to navigate most of Manhattan on foot, given the handy grid system. Keep in mind that Manhattan is the most densely populated part of town, and traffic can be a beast — both pedestrian and vehicular. For something a little calmer, consider the hotels cropping up in Long Island City, Williamsburg, and Downtown Brooklyn if you're willing to jump the East River. You're also likely to get more for your money in those neighborhoods, as hotel rooms in Manhattan are notoriously tiny and pricey. Younger travelers wanting bar-heavy scenes should focus on Williamsburg and the Lower East Side, while art aficionados will want to concentrate on gallery-packed Chelsea. Here in the summer? Make like a local and head to the Rockaway beaches.
The subway system here has its reputation — both good and bad — but compared to expensive taxis and snail-paced public buses, it's the most efficient and inexpensive way to get around. You can get to and from JFK Airport by using the subway and AirTrain (it costs less than $8 one way), while Laguardia Airport requires using the express bus or a taxi. Newark Liberty Airport connects to the city by bus or a combination of AirTrain and New Jersey Transit Trains. Budget 60 to 90 minutes to get to or from any of these from most city-center points.
Hotel Pick: If trendy luxury is your style, check out The William Vale in Williamsburg, a sharp Miami-style hotel with a pool and wrap-around views of three NYC boroughs. If you'd prefer to be in Manhattan, but want reasonable rates and a buzzy social vibe, consider the Arlo SoHo.
It's one of the largest cities in the Western Hemisphere, but Mexico City isn't quite the chaotic frenzy it's made out to be. In all honesty, plenty of city-center neighborhoods here — like Roma, Condesa, Polanco, and Juarez — feel tranquil when compared to anything found in Midtown Manhattan. Even so, this low-rise, sprawling metropolis growls with energy day and night. The street-food reputation is legendary, the nightlife is wild, the arts scene is massive and internationally acclaimed, and the history goes all the way back to the Aztecs (and further, in some cases).
While some sights — including the pyramids of Teotihuacan, Coyoacan (home to Frida Kahlo's house), and La Villa de Guadalupe — are outside of central Mexico City, much of the action for travelers is concentrated in a relatively manageable area. Polanco is the go-to neighborhood for luxury shopping and dining, while Condesa and Roma are hipster-ready. Zona Rose is packed with lively open-air bars and gay clubs, while the Centro is home to the city's largest glut of colonial buildings, including the iconic Zocalo and Metropolitan Cathedral (the biggest in the Americas). There are reportedly more museums in Mexico City than any other city in the world, including the massive Museum of Anthropology, as well as numerous envy-inducing art collections and galleries.
Traffic can be a nightmare at peak times, but Uber still remains almost unbelievably cheap (and safe) to use in Mexico City. In fact, Uber rides lasting as long as 30 minutes can come in at less than $3. Otherwise, the metro system here serves many corners of the city well. Trains come quite frequently and fares are less than $0.50. Keep in mind that it can be crowded at rush hour, there is no air-conditioning, and stations are quite spread out (meaning you're not always taken right where you want to be). The airport is best handled by taxi, and a trip to the center of the city should take around 30 minutes in good traffic, costing less than $15.
Hotel Pick: For a simple, but colorful, mid-range hotel right in the thick of Mexico City's bar and nightlife scene (or, at least, one of its bar-and-nightlife zones), check out the cheerful rooms at Room Mate Valentina. The Zona Rosa location puts you right in the heart of the city, within easy distance of the Centro, Roma, and Condesa.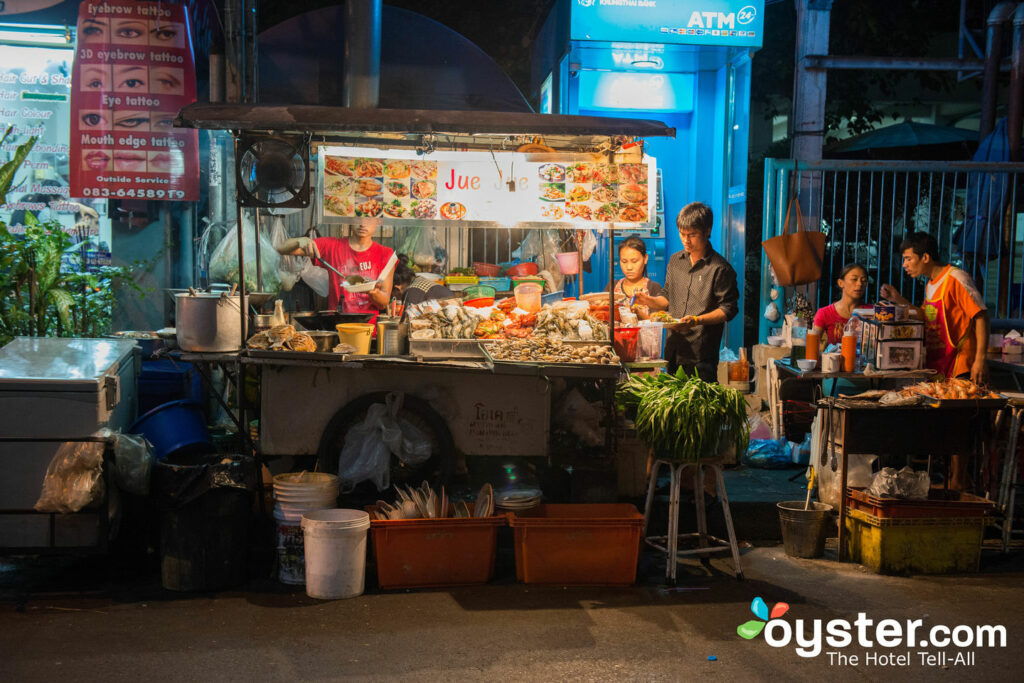 One of the three largest cities in Southeast Asia, Bangkok is one of the region's most important destinations. That's because it serves as a hub for the more than 30 million foreign tourists who visit Thailand every year. At first glance, the vast expanses of skyscrapers and concrete certainly don't scream charm. And that effect is only exacerbated by traffic, which is quite literally at a standstill in many parts of town for much of the day. But tucked into Bangkok's many sois and along the busy boulevards is a street life that's almost unrivaled throughout the world (despite threats to shut down the city's legendary night markets in some parts of town).
Tourists tend to congregate in three areas — along busy Sukhumvit Road, near Khao San Road in the old town, and in the area around Silom. Sukhumvit Road is one of the city's major thoroughfares, and as you head east, its name changes (despite being the same road). Here, you'll find the city's most famous and massive malls, tons of bars and nightclubs, red light districts around Soi Nana, and trendy spots like Thonglor. In Silom, which is the city's financial heart by day, fashion-forward malls sit side by side with in-the-know dining along Convent Road and live sex shows in Patpong Night Market. Khao San Road is the backpacker hub, and the closest cluster of hotels to the historic sights like The Grand Palace and Wat Pho. You'll also want to time your trip for the weekend so you can check out Chatuchak Weekend Market, which has everything from indie designers to one-of-a-kind vintage finds, animals, street food, and kitchen supplies.
Getting around Bangkok isn't easy. Rickshaws (also known as tuk tuks) are ubiquitous, as are taxis, but traffic can be unforgiving throughout most of the day. There is an efficient, cheap, and clean metro and skytrain system, but the two don't reach the city's historic district (though they are convenient for Chatuchak, Sukhumvit, and Silom). Keep in mind that they don't run 24/7, and transfers between the two systems aren't free. Don Mueang Airport, to Bangkok's north, is the hub for flights throughout Thailand and across Southeast Asia. Budget up to an hour to reach it by taxi. Suvarnabhumi is the major international airport, and it also takes at least an hour to reach by car, or a little less time by metro and Bangkok Airport Link.
Hotel Pick: You'll get a lot for your money in Bangkok, where luxury hotels come at low prices that you're unlikely to find in other major world capitals. If you want to stay right on top of one of the city's most famous malls, check out the Centara Grand & Bangkok Convention Centre at CentralWorld. For something with a little more boutique atmosphere, have a look at the chic Hansar Bangkok.
5. Rio de Janiero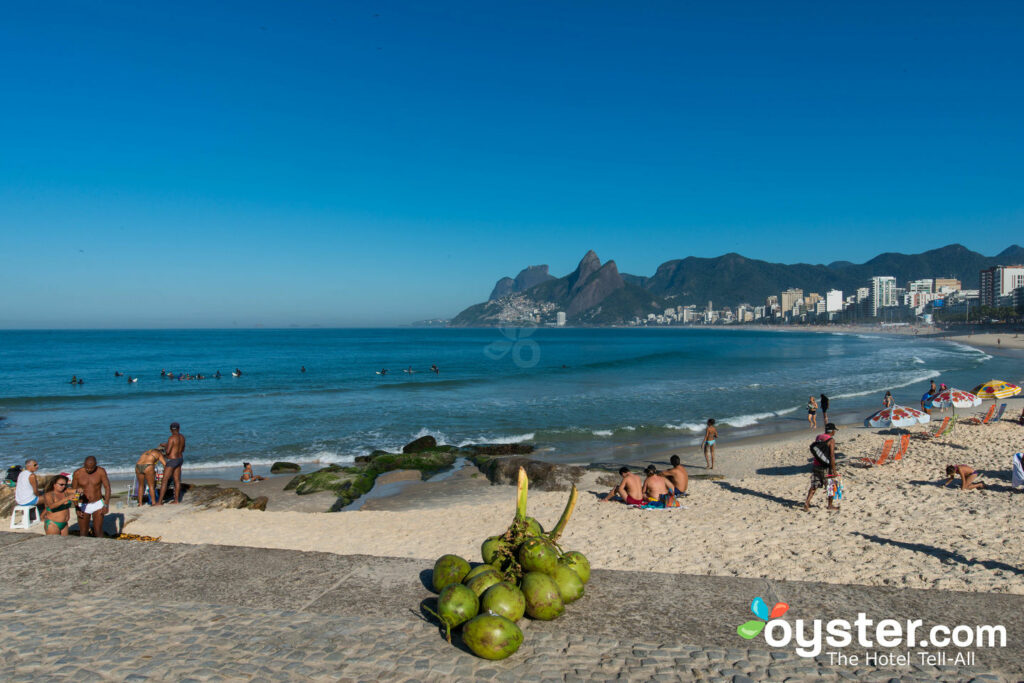 Brazil has gotten its fair share of press in the past few years — for better and worse — and in many ways, Rio de Janeiro is a conglomeration of all things fascinating and problematic with this diverse and dazzling nation. Yes, crime is an issue here, and the relatively chaotic state of affairs in Brazil has its biggest cities on edge. But Rio's combination of sparkling beaches, instantly recognizable mountains, beautiful people, amazing food, and diverse nightlife still has enough allure to draw tourists from around the globe.
The city is most famous for its beaches, with names that have inspired everything from songs to nightclubs on nearly every continent. Ipanema, Copacacabana, Arpoador, and Leblon draw the lion's share of visitors — local, domestic, and foreign — though the personality in each district is a bit different. Leblon is the poshest, with mansions peppering the neighborhood and a beach that's a bit calmer than its neighbor, Ipanema. That part of town is equally upmarket, but has a whole lot more trendy buzz, with tons of nightclubs, cafes, and bars — many open until the wee hours. Copacabana was once a legendary spot for the see-and-be-seen set, but these days it's a bit tamer (though that doesn't mean you'll find fewer bars or clubs around here). Arpoador is the most laid-back of the four beach areas and a haven for surfers.
Of course, there's far more to this city than its beaches. Museums are aplenty in the Centro, while postcard-worthy sights are everywhere from Sugarloaf Mountain to the Christ the Redeemer statue. There's tons of Art Deco and midcentury-modern architecture as well, and there are inland neighborhoods, like Lapa and Gloria, that draw tourists. Like Delhi, the extremes in wealth and quality of life here can be a challenge to witness, with the hillside favelas housing the poorest victims of the city's rapid enrichment and growth during the boom years. Getting around is mostly done by taxi and on foot within any given neighborhood, and the airport is a 40-minute drive from the famous beachside neighborhoods.
Hotel Pick: You want beach views? Then check-in at Arpoador Inn. It's a simple and mostly modern budget property that sits alongside Arpoador Beach, with stunning sea and mountain vantages from many rooms.
6. Delhi
Cities might not get more in-your-face than Delhi — and yes, we are talking about the first thing you'll notice here: the smell of smoke on the thick and grainy air. Air pollution in this city is the world's worst, and some neighborhoods certainly won't win any charm awards, but if you're traveling to India, there's a very high likelihood that you'll have to deal with Delhi at some point.
Neighborhoods in Delhi range from utterly luxurious to shanty-towns (though some areas are so disadvantaged that they may not even qualify for this designation), and choosing where to base yourself requires some savvy. Old Delhi is a fine bet if you are willing to confront India in all of its frenetic glory right off the bat. It's the atmospheric, historic heart of town, and it's packed with local Muslim communities doing brisk trades in everything from spices to silks, jewels to car parts. Travelers on a budget who want to be near the train station should check out Paharganj, the backpacker part of town. If you're in the market to see the trendier side of Delhi, head to the boutique- and café-packed Hauz Khas Village or artsy Shahpur Jat.
The city's famous sights generally date to the Mughal era, which is the same dynasty that's responsible for building the Taj Mahal. Famous landmarks include the Qutb Minar, Humayun's Tomb, Jama Masjid, Purana Qila, and the Red Fort. It's also worth checking out destinations like Hazrat Nizamuddin to see how Sufi adherents celebrate one of their most revered saints with atmospheric qawwali ceremonies on Thursdays. Keep in mind that in most tourist-frequented areas, English will be spoken to some degree, though it's not a guarantee.
Getting around Delhi can be a challenge, and transport ranges from bicycle or motorized rickshaws to rickety taxis, though ride-sharing apps are slowly growing in popularity. Otherwise, there's a ludicrously cheap and efficient metro system. Stations can be far apart, but it's handy in central areas. It also connects to the airport, with a ride under 30 minutes (you won't likely get there that fast via taxi).
Hotel Pick: Like Bangkok, Delhi can have bargains to spare when it comes to scoring luxe hotels. Check out options like The Lodhi, which is within walking distance of Dargah Hazrat Nizamuddin, where the Thursday evening qawwali is a sight to behold.
Themed restaurants, K-Pop, blinding neon lights, Korean barbecue on every corner, insanely clean and efficient public transit — Seoul is a dream city in many ways, and its vast size should in no way put off visitors looking to experience this dizzyingly busy city. While it may look like a field of skyscrapers and busy human activity from above, there are a surprising number of places to experience local Korean culture and enjoy a little peace as well.
For a central location surrounded by all of Seoul's urban buzz, opt to base yourself in Myeongdong. It's a walkable district that's near plenty of palaces, temples, shopping, and dining. For the Seoul equivalent of Tokyo's Harajuku, head to fashion-conscious Gangnam. Elsewhere, Hapjeongdong and Hongdae both draw trend-spotters. It's also worth scoping out the market stalls at Namdaemun Market, which is near the famous gate of the same name (a must-photograph landmark in Seoul). To experience the quieter side of Seoul, check out the tea houses of Insadong.
Keep in mind that regular mapping programs like Google Maps won't help you navigate Seoul on foot or by car, so try downloading a mapping app that has GPS touring for multiple forms of navigation. Be sure that it works offline in case you can't get Wi-Fi or don't have international coverage. The metro system goes nearly everywhere, and transit times between most central districts is under 30 minutes. However, you'll need to take a bus or buses to reach Incheon International Airport (around an hour to the city center). While Seoul is a thoroughly modern city, English isn't super-widely spoken, so you may be doing a bit of guesswork to figure out what you're eating or where you're going.
Hotel Pick: For rates that are low and rooms that are spacious, clean, and modern, check out the apartment-style units at the Ever8 Serviced Residence. The Seodaemun district location puts plenty of shopping and dining at your doorstep, and it's only a 20-minute metro ride to bustling Myeongdong.
It's a thing you hear frequently in the United States: "I'm moving to L.A." There are a million reasons to do so, and they vary from person to person, but for tourists, the city is in a constant state of reinvention that's putting it even more squarely on the must-visit radar. Los Angeles is the second-largest city in the United States, though the vibe couldn't possibly be any different from its East Coast rival, New York City. Maybe it's because of the almost perpetually sunny weather, the integrated beach culture, the vibrant and visible Mexican culture, or the Hollywood legends around every corner, but Los Angeles has enough to keep even the most jaded urbanite busy for at least a week.
For a taste of how the other half lives, head to the tony boutiques and restaurants of Beverly Hills. If you're in the mood for something decidedly more urban, head downtown, which has seen a massive amount of development in recent years, with everything from food halls to single-origin coffee shops, museums, hotels, and theaters opening as of late (even so, downtown still has its edge, so keep your wits about you). Of course, the beachside neighborhoods are hard to top, including Santa Monica (with its infamous pier), off-beat Venice Beach, and the forever dreamy Malibu. In many ways, the laid-back vibe in these parts of town defines Southern California culture.
Getting around L.A. isn't easy. Transit here is dominated by cars — there are nearly eight million vehicles registered in the county alone, not counting those who commute here from elsewhere. And while freeways criss-cross the mountains and valleys, standstill traffic is almost a daily experience. The city does have a burgeoning metro system, but like most cities in North and South America, its far-flung geography and layout means you won't always find yourself exactly where you want to go.
Hotel Pick: In a city with so much style, it can be hard to nail down exactly what kind of hotel to book. We like WeHo's Petit Ermitage, a funky little boutique property with a lovely rooftop pool. For a stay that's closer to the beach, consider Oceana Beach Club, with its soft, modern decor and 10- to 15-minute walk to the beach.
9. Buenos Aires
The old cliché calls Buenos Aires the Paris of Latin America, but to us it's a whole lot more. Smaller than Sao Paolo, but bigger than Rio de Janeiro — South America's two other urban behemoths — Buenos Aires is monumental in all of the right ways. It's a little rough around the edges, but its deep history, fascinating blend of European and Latin American styles, and non-stop nightlife all make this a mega-city that's worth braving.
Like many New World cities, Buenos Aires seems to spread out in all directions. And while there is a metro system, it's not exactly the most convenient, as most lines run parallel to each other and only meet in the city center. Navigation can be made more confusing as locally distributed tourist maps are printed upside down, with the Rio de la Plata, located in the geographical north of the city, actually placed at the bottom of the map, where the south end of the ordinal compass should be. And while walking around in any given neighborhood is certainly doable, the city itself is vast and not exactly walkable. You'll be relying on cabs quite a bit here — just make sure you're hailing Radio Taxis if you're doing so street-side.
Palermo is the city's "it" neighborhood, though it has been for over a decade now, and in-the-know trendsetters are making their way to neighboring barrios, like Villa Crespo. The most notable museums and historic sights — including La Casa Rosada (made famous by Evita, the person and the movie) and Plaza de Mayo (where citizens gather regularly to protest everything from corruption to past war crimes) — are clustered around the Centro and San Telmo. San Telmo is also home to the city's Sunday antique fair and lots of public tango performances. Opt for a hotel near the center of town if you plan on spending a short trip exploring the city's main sights. If you want to feel more like a local, head to Palermo or Recoleta.
Hotel Pick: As the city is so spread out, you'll need to know what kind of stay you want to have before booking. For a more local experience, head to Palermo, where hotels are smaller and feel more like a part of the neighborhood. Check out Palermo Place for a simple and sharp upscale option with a decent fitness center. For something closer to the sights in Recoleta, Retiro, and the Centro, check out the Alvear Art Hotel — a distinctively styled luxury property.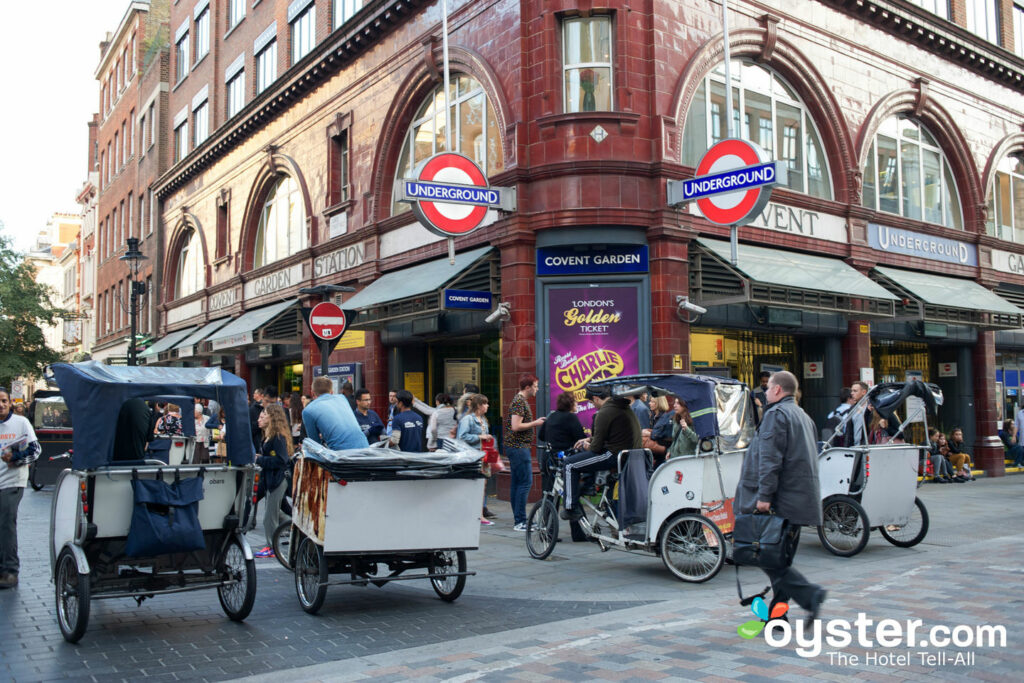 Mannered and irreverent; massive and intimate; high-class and low-brow — London truly has it all. After Istanbul, it's the largest city in Europe, and while New York seems to scream at the heights, London feels more like a low growl. Double-decker buses and old-school black cabs wind properly through the streets, while the impeccably clean and efficient tube system whisks everyone from office clerks to the newly emigrated from one far-flung neighborhood to the next.
It's a spread-out metropolis, and the character ranges widely from one corner to the next. There's bohemian Camden Town with its punk-rock roots, and Shoreditch for the trendiest of travelers. Bloomsbury is steeped in literary history and college students, while Westminster houses all things politically and royally important. Elsewhere, Kensington and Knightsbridge draw the poshest of London's residents, while the Southbank pulls travelers and locals alike to hallowed art ground: It's the home of the Tate Modern, after all.
When visiting London, you'll need to be prepared for a bit of sticker shock. Nearly everything here is mind-blowingly expensive (except for groceries), even as the pound sterling has dropped in value post-Brexit. A single tube journey within one zone costs nearly $6, and you'll be hard-pressed to find a decent hotel under $100 a night (even in the budget category). Still, there's a special energy here that's not found anywhere else on earth, and it's worth splurging on a long weekend in our opinion.
Hotel Pick: If you're looking to stay in the heart of the most tourist-ready parts of the city, check rates at The Z Hotel Victoria, which is within an easy walk of Buckingham Palace and has quaint, boutique interiors. For something in the trendy East End, we like the luxe stylings at Town Hall Hotel.
You'll Also Like: