As the Hotel Tell-All website, it's important that we here at Oyster provide travelers with all the information that they need to have a great hotel stay. That includes sending photographers to the hotels for Oyster-worthy pictures of the property, as well as special investigators to review and rate each hotel. And now, we want to go the extra mile and provide a thorough guide on loyalty programs for chain hotels so you, the traveler, can get great hotel perks and free nights' stays. From budget-friendly programs to luxury properties, we've covered it all in our hotel loyalty guide.
Marriott Rewards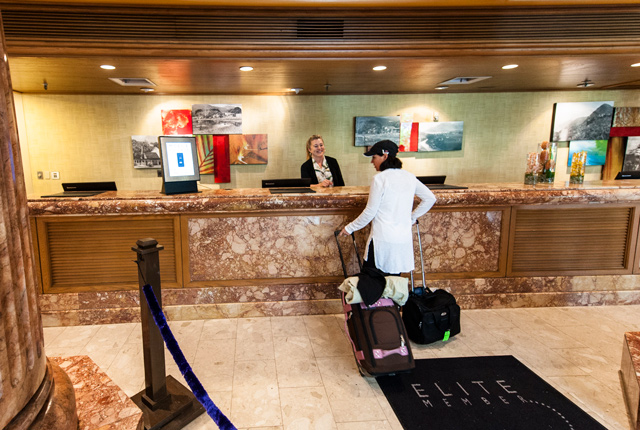 Marriott Rewards is the loyalty program for the Marriott brand, and, like all other loyalty programs on this list, it's free to sign up for it. For those that do, they'll receive free Wi-Fi (at most Marriott hotels), no blackout dates, mobile check-in, low rates, and late check outs. The best ways to gain points for a free nights stay? By booking a stay through the Marriott website, inviting friends (2,000 points for each stay per referral), opening a Marriott Rewards credit card, or by booking services with rewards partners like Hertz.
There are four different levels of Marriott Rewards membership: Rewards Member, and Silver, Gold, and Platinum Elite. Higher-level members get more perks than those on lower levels and the only way to move up levels is by gaining hotel stays and points, which is the same process for all hotel loyalty programs. For this particular loyalty program, you can gain Silver Elite with 10 hotel stays or more and Platinum Elite with 75 nights or more. The upper level rewards members also earn more points per stay than regular Rewards Members and gain extra perks like room upgrades and lounge access with breakfast for two.
When it comes to earning points for free hotel nights, it depends on the Marriott hotel you're staying at. For instance, you earn 10 points per dollar spent on stays at JW Marriott hotels and Gaylord Hotels, but you only earn 5 points per dollar at Residence Inn Marriott properties. There's also not a single number of points needed for a free night. Instead, each hotel is rated from one to nine based on the brand (except for the Ritz-Carlton brand, which has its own system), and each category has different point requirements. Category nine hotels require 45,000 points for a free night stay, while category one hotels only requires 7,500 points.
Starwood Preferred Guest Loyalty Program
With over 1,500 hotels worldwide, including brands like the Westin and St. Regis, Starwood Preferred Guest Members can earn points toward free stays and gain exclusive benefits in the process. The basic perks of this loyalty program include free Wi-Fi and a lower-rate guarantee (if you find one within 24 hours of booking, Starwood will match it)– with either an extra 20 percent off or 2,000 Starwood points.
Like Marriott Rewards, there are four levels of membership with SPG: Preferred, Gold (10 stay/25 nights annually), Platinum (25 stays/50 nights per year), and SPG Benefits with Design Hotels. You earn two to points per dollar on each stay, depending on your status. The higher the status, the more perks like welcome gifts, upgrades, and late check-out. As the Starwood program is connected to airlines like Delta and Emirates Airlines, Gold and Platinum members can earn points on flights through these partners. A little known aspect of SPG rewards — book one of their hotel deals that are offered from Wednesday through Saturday on their website, and SPG members will save 20 percent.
Hilton Honors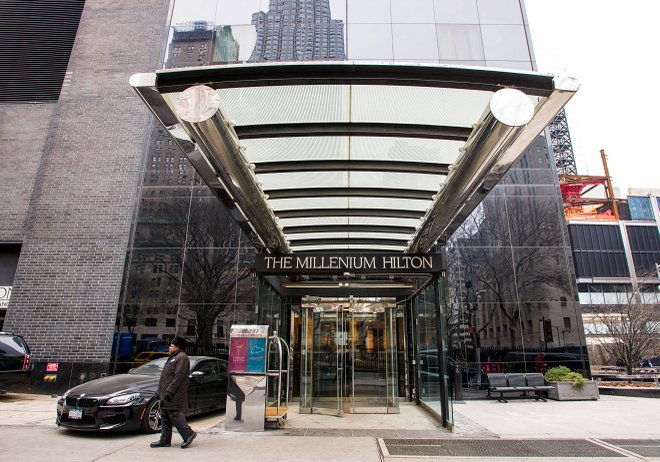 Hilton Honors offers members the option to use their points toward free hotel night stays or to purchase products on Amazon. Like other rewards programs, you get free Wi-Fi and the lowest rates as a Hilton Honors member. The best benefits of this program include policies like the fifth night is free, and a second guest stays free in a member's room when there are charges for double occupancy.
We love the flexibility of using and earning points with Hilton Honors. You can earn points with hotel stays or with one of their airline, rail, car rental, dining, or shopping partners. Redeeming points are not limited to Hilton stays, but can be transferred to partners like American Airlines or British Airways.
Hilton Honors offers four member programs — Member, Silver, Gold, and Diamond. It's easy to gain Silver status with 10 nights or four stays, while Diamond takes a bit more with either 30 stays, 60 nights, or 120,000 Hilton Honors points. Silver status members earn a 15 percent points bonus on hotel bookings. The Gold program ups the benefits with special perks depending on the hotel you're staying at. For instance, Waldorf & Astoria Hotels & Resorts provide Gold status members with 1,000 points or one in-room movie and a preferred room upgrade. Diamond-level members have the best benefits, like extending their status for one year beyond their expiration date for any reason.
Choice Privileges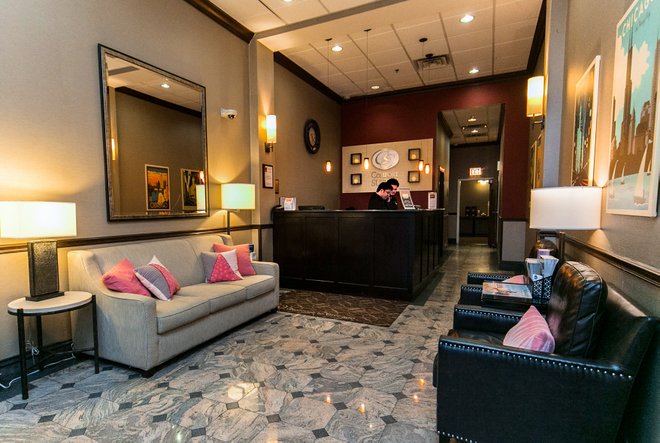 Choice Privileges is the hotel loyalty program for Choice hotels, budget-friendly properties like Comfort Suites, Econo Lodges, and Sleep Inns. The program allows members to earn points with hotel stays, through partners, or by friend referrals (500 points per enrolled friend who books a stay). With Choice Privileges, you earn 10 points for every dollar you spend and with free nights starting out at 6,000 points — that's a pretty good deal. The loyalty program also offers "Extras" for stays during Sunday through Thursday that can be used during that stay or on future stays. These Extras range from 500 Privilege points to 100 airline miles with participating partners to Amtrak rewards to discounts with Amazon. Bonus points and welcome gifts are offered to the Silver, Gold, and Platinum members, with more points awarded to the upper-level programs. Compared to other hotel loyalty programs, there are less benefits for upper-level Choice Privileges members.
Wyndham Rewards Program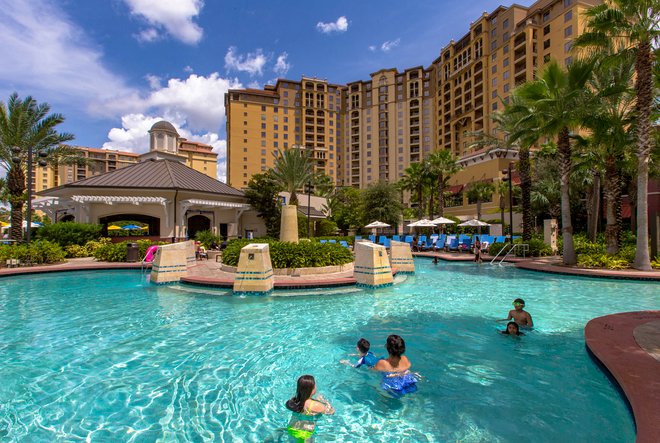 The Wyndham Rewards program is probably the simplest among these loyalty programs. The website doesn't overwhelm with millions of ways to earn or redeem. WalletHub has even named them as the best loyalty program for travelers of all spending levels. With the Wyndham rewards program, travelers earn either 10 points per dollar or 1,000 points, whichever is higher at the time of booking. On average, it takes 15,000 points per bedroom for a free night's stay at a Wyndham hotel, condo, or vacation home.
There are four free member programs, with the Blue Level as the basic enrollment program. It includes free Wi-Fi and free reward nights with no blackout dates. Gold level adds extra perks like preferred rooms and late check-out, while Platinum also includes car rental upgrades with Avis and Budget, early check-in, and 3,000 bonus points per stay. Diamond Level has the most benefits like suite upgrades and welcome snack or drink at check-in.
IHG Rewards Program
IHG claims to be the largest rewards program in the world, and with 5,200 hotels worldwide and partner programs that include 400 airlines and many other hotels, it's not hard to see why it makes that claim. Travelers earn IHG Rewards points three ways: Staying at an IHG property like an Intercontinental or Kimpton hotel; traveling, shopping, or dining with their partners; or through exclusive offers like credit cards and limited-time bonuses. As long as you use the program within a 12-month period, you'll be able to grow your points for free hotel night stays with no blackout dates, shop in an online catalog, redeem for gift cards, or use with partner airlines and travel services for free deals. The best aspect of IHG Rewards Club is the ability to book travel through IHG with a combination of rewards points and cash. If you don't have enough points for that hotel room or airline flight? No worries — make up the difference with cash.
Gold Elite, Platinum Elite, and Spire Elite are the top three elite memberships of the IHG Rewards Club with Club as the basic program. Upgrades and priority check-ins are some perks of the upper-level tiers. Rising in the ranks of IHG Rewards Club occurs through an accumulation of nights or points, however, you can skip that by either applying for the IHG Rewards Club Credit Card to gain Platinum Elite Status or by paying $200 to join the Intercontinental Ambassador Program.
World of Hyatt
World of Hyatt is the Hyatt loyalty program that offers five points for every dollar you spend. Compared to other loyalty programs, that's not too high. However, it only takes 5,000 points for a free night's stay in a Hyatt standard room at the lowest category hotel (not including all-inclusive resorts). The highest category hotel, rated a seven, has the most points needed for a free night in a standard room — 30,000, but that's considerably lower than other programs that typically cost 45,000 to 75,000 points. Like the IHG Rewards Club, World of Hyatt allows you to combine cash and points for a hotel stay. You could essentially get a one-night stay in a standard room for $50 and 2,500 points. Regardless of your status, all World of Hyatt loyalty members can share points or free nights with other World of Hyatt members including friends and family. Can you say great gift idea?
World of Hyatt has three other levels beyond Member – Discoverist, Explorist, and Globalist. All three elite member programs receive upgrades, free water daily, and late check out upon request. Explorist and Globalist also get lounge access. Globalist members have extra benefits like free parking, suite upgrades, two free United Club one-time passes annually, and the ability to share in-hotel benefits with friends or family with award transfers.
La Quinta Returns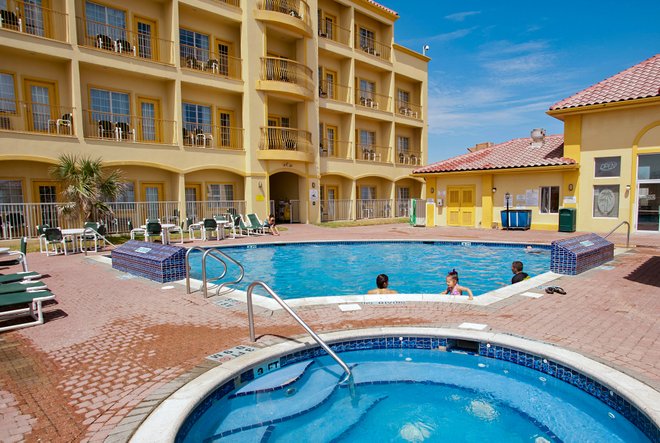 Though Wyndham's loyalty program might be the best for all types of travelers, La Quinta Returns gives the loyalty program a run for its money. La Quinta Returns offers up to $14.17 in rewards value per $100 spent, which is the highest rewards value among the top hotel loyalty programs. As soon as you join La Quinta Returns, you get 10 points per every dollar you spend, as well as late check-out when available. Gold Members get a 20 percent bonus on points earned and two free room upgrades per year, while Elite members get free bottled water and snacks, guaranteed availability when you reserve 48 hours in advance, and automatic free room upgrade.
You don't only have to use points on free nights at a La Quinta hotel, but rather you have the option to use those points on airline partners, car rentals, magazines, financial services, and on resorts around the world. Probably the most unique way to redeem points is on everyday items. If you link your Visa credit card to the program and make a qualifying purchase at a grocery store, bookstore, or restaurant, you'll receive the option to pay for that purchase with your rewards points. Pretty cool, right?
The other main difference with La Quinta Returns is their use of technology and social media. You can instantly book a free night as late as check-in with their mobile app, as well as earn up to 500 points by following La Quinta on social media or by using their hashtag.
You'll Also Like:
All products are independently selected by our writers and editors. If you buy something through our links, Oyster may earn an affiliate commission.