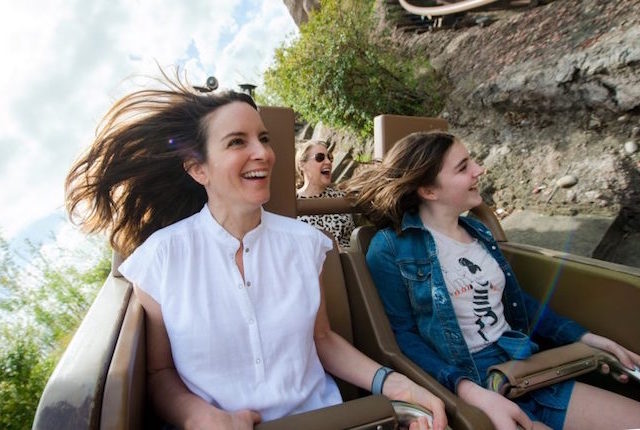 Mothers and daughters undoubtedly share a unique bond. It's a relationship that changes and evolves as the years pass, but it always remains special. If you're looking for a way to celebrate your tie and spend some quality mother-daughter time together, a trip to Disney World in Florida is an amazing option. Very few destinations encompass interests of all ages, and throw in a liberal dose of nostalgia, too. The specifics of your itinerary are going to depend on the ages of the travelers, the time of year you plan to visit, and how long you're staying. However, we're getting you started with a list of ideas, any or all of which will make for a memorable time together.
Make it a racecation.
RunDisney is an initiative that many runners (and non-runners!) make a part of their Disney World experience. The schedule of races runs throughout the year, with a variety of themes (101 Dalmatians, anyone?) and distances. Moms and daughters seem to love the Disney Princess Half Marathon (must be 14 or older) and the Disney Princess Enchanted 10K (ages 10 and older). Even better, you can don a tutu (or another costume) while showing off how strong and determined you are. The 5K allows girls as young as five to participate, and everyone gets a finishing medal (yes, even if you walk most of the way). What makes these races so incredible is that the course takes you through Magic Kingdom and/or Epcot. Turning down Main Street, U.S.A., with Cinderella Castle up ahead, and seeing sparkling lights everywhere, is enough to motivate anyone to the finish line.
Watch her be transformed.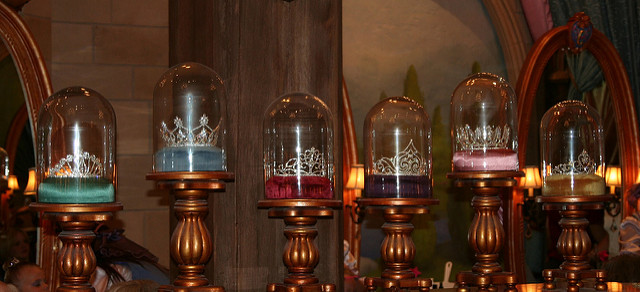 The Bibbidi Bobbidi Boutique in Fantasyland is an alcove where "fairy godmothers in training" wave a magic wand (literally) and perform head-to-toe pampering services on girls ages 3 to 12. Your sweetheart will be fussed over with a manicure, choice of three hairstyles (no cuts), shimmering makeup that includes a face gem, and, finally, adorned with a princess sash and handed a stylish cinch sack. And that's just the basic package; upgrades come with take-homes such as a tutu, tiara, Bibbidi Bobbidi Boutique tee, or one of 12 princess costumes. She'll be ready for the ball — and you'll have a ball listening to her giggles and filling up your Instagram feed with some seriously adorable snaps.
Share your all-time snack favorites.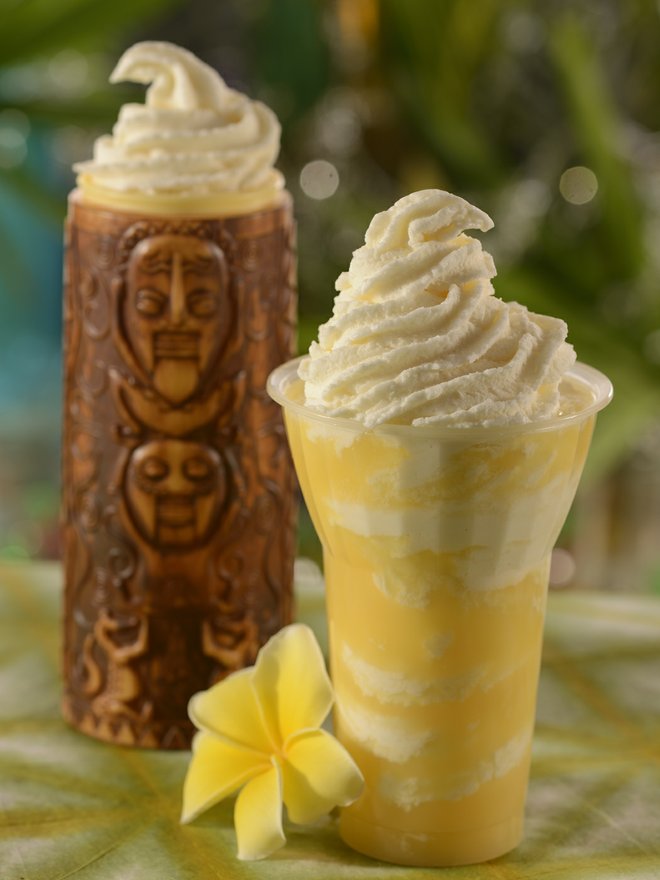 The Happiest Place on Earth has scores of beloved treats that have been around for a long time, and that repeat visitors continue to seek out. Any one of those old-time favorites presents an opportunity to share a little bit of your childhood with your kiddo. Whether your must-have is a churro, Mickey soft pretzel or ice cream bar, or the frozen swirl of heaven that is the Dole Whip (get it at Aloha Isle in Magic Kingdom's Adventureland or the Pineapple Lanai at Disney's Polynesian Resort), she'll be smitten, too. After all, like mother, like daughter.
Dine like royalty.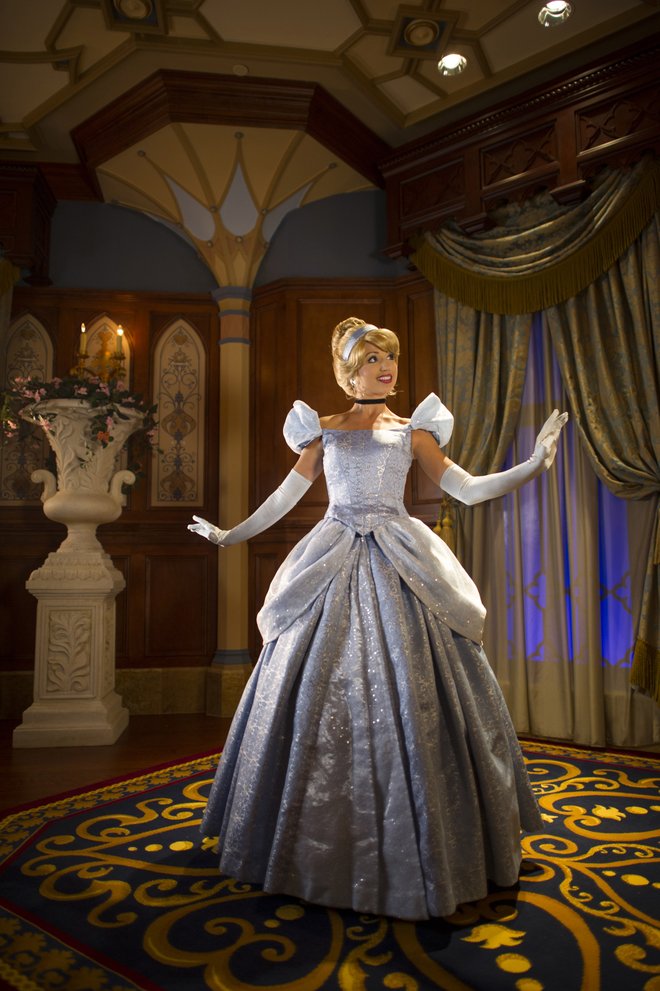 Choosing the right restaurant will come down to a few criteria. Does it feel special and worthy of the occasion? Will it thrill both of you? Does it have the max amount of Disney magic? The answer to all three might lead you to Cinderella's Royal Table, in Cinderella Castle. For starters, you'll be inside the castle, looking through the tall dining room windows onto Fantasyland — a perspective only those with this dining reservation can experience. Upon arriving, Cinderella herself welcomes you to her palace, and chimes ring when it's your turn to ascend the red-carpeted spiral staircase. Then, several princesses will say hello and offer photo ops and autographs as you dine. (Many think the ease of princess access is the biggest perk of enjoying a meal here.) A professional photo and a magic wand also comes with your meal. Plus, keep your eyes open for Jacques and Gus (Cinderella's mice friends). Tip: Go for breakfast, which is at 8 a.m. You'll be admitted to Magic Kingdom early. When you're done with your pastries, fruit, and eggs, you'll already be deep inside the park when the ropes are dropping up front. That will put you in a prime position to hop onto Dumbo before the crowds catch up.
Go old-school for a night.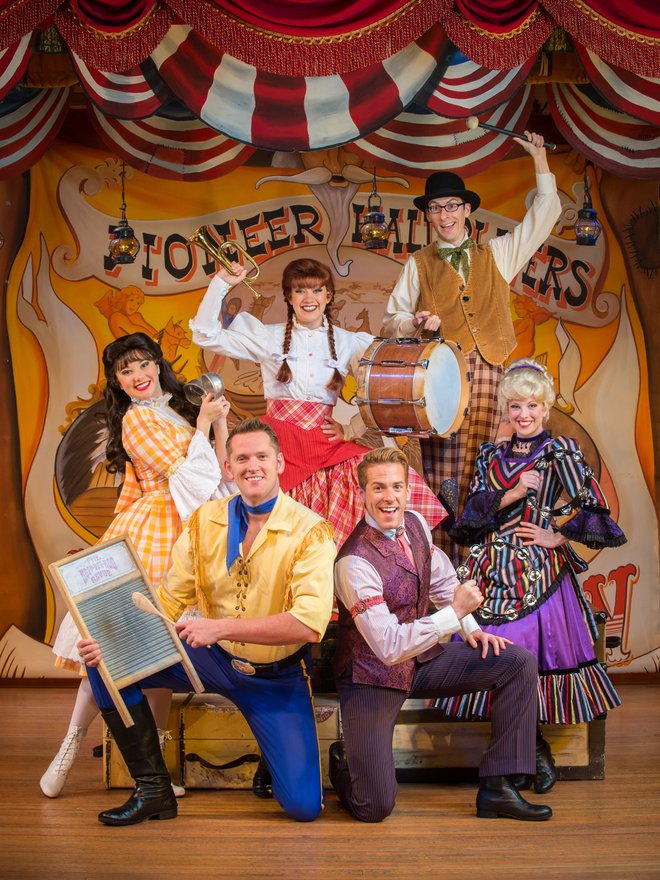 Show her that entertainment doesn't have to be digital at the Hoop-Dee-Doo Musical Revue at Fort Wilderness Resort. It's a little off the beaten path, but folks who make the effort to take in this dinner show (you don't need to be a guest to buy tickets) say the experience is worth the trip. This down-home hootenanny combines singing, dancing, and slapstick comedy over the course of two hours. Audience participation is big, and napkin twirling is known to happen. The food (fried chicken, smoked pork ribs, corn bread, baked beans, and strawberry shortcake) will satisfy even the pickiest eaters.
Get your "Beauty and the Beast" fix.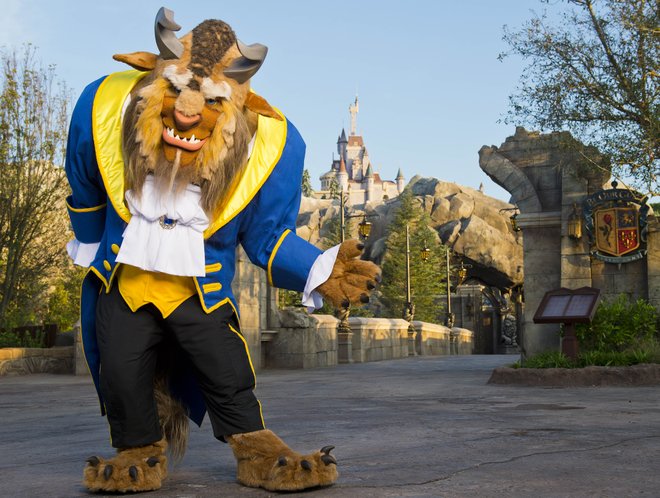 Did both of you love the latest flick starring Emma Watson? Then, eating at Be Our Guest Restaurant in Fantasyland at Magic Kingdom is a must-do. Set in Beast's Castle, this huge eatery consists of three wings, or dining rooms. The west wing contains the iconic rose, as well as a portrait of the pre-enchantment prince that changes before your eyes. Plus, the big guy greets guests in his study at dinner. Whether it's for lunch or dinner, it's the hottest Disney reservation to snag. The minute — and we do mean minute — the clock hits 180 days before your trip (the earliest you can make dining reservations), book. If you miss out, check back every week or so for a cancellation.
Get nostalgic on the rides.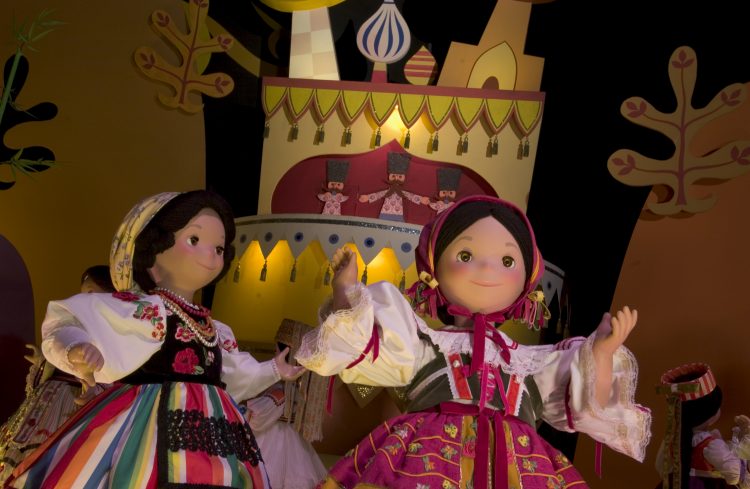 Big Thunder Mountain Railroad was the first "big" roller coaster many of us rode, when we finally graduated from kiddie coasters, but weren't quite ready for the loop-de-loops. Likewise, the Haunted Mansion is another cherished big-kid first. Remember the first time you saw the ghostly dancers in the mirror? Relive them all again. And while you're at it, walk around humming "It's a Small World" over and over. After all, it's just you girls.
Head to Epcot.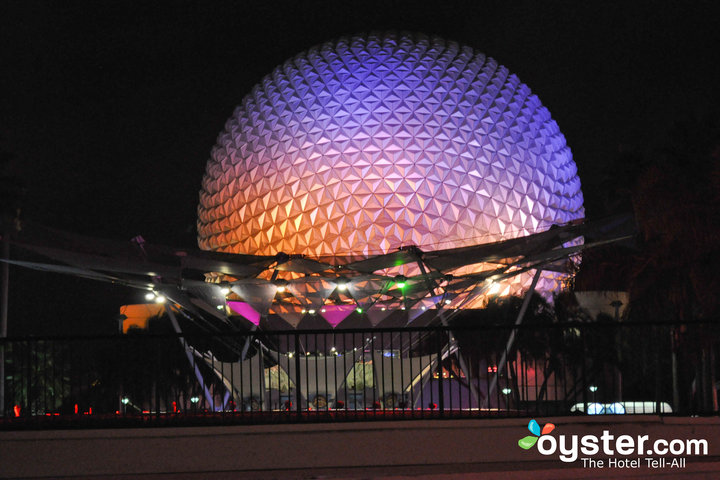 You can continue the trip down memory lane over at Epcot. Figment, the purple dragon in a jaunty yellow sweater, is still leading the way to the Journey Into Imagination. An attraction that wasn't around when you were a kid, but is still a sure thing as far as mom-and-daughter enjoyment goes, is Ellen's Energy Adventure, starring Ellen DeGeneres with an assist from Bill Nye (yes, the Science Guy). Plus, we dare you not to gulp when catching a glimpse of the Spaceship Earth geosphere. That kitschy trip through time is still waiting for you inside.
Shop till you drop (into bed).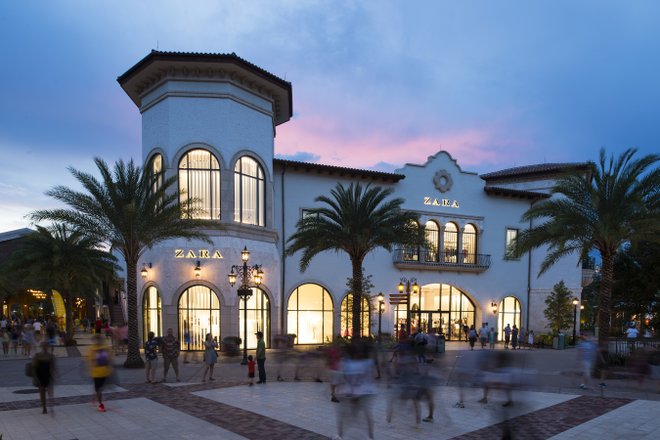 When it comes to hotels, you'll want to consider location and amenities (or both). Disney's Old Key West Resort is right next to Disney Springs, the shopping mecca that has something for everyone. (Cliche, but true.) The establishments that may appeal to a pair of shopping mavens are too numerous to list, but here's a taste: Basin offers all-natural bath and skincare goodies as well as a salt and sugar scrub sink for sampling; Arribas Brothers sells gorgeous glassware and hosts glassblowing demonstrations; Disney's Wonderful World of Memories personalizes Ear Hats; and LittleMissMatched is an adorable store with fun, colorful beach bags, flip-flops, and socks for young fashion divas. And don't leave without hitting the Ghirardelli Ice Cream & Chocolate Shop for a hot fudge sundae.
Learn to hula.
Grab your leis and grass skirts and get your hula on at . Here, free hula classes occur regularly in the lobby. Your teacher, Auntie Kau'i, has 50 years of experience. The lessons are geared towards kids on Monday through Friday, while weekend sessions attract more of a mixed crowd.
Snap a pic with giraffes.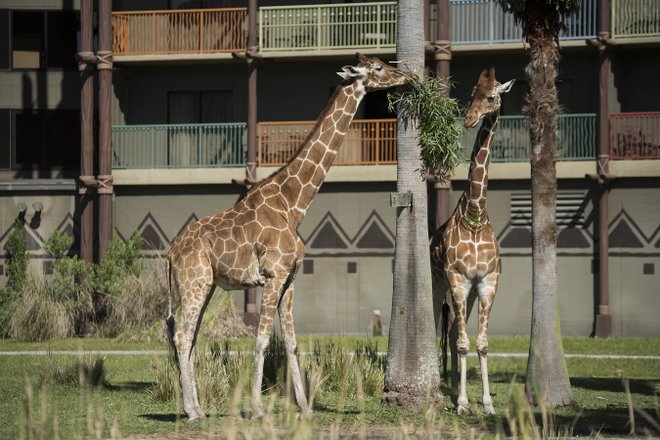 offers an exotic atmosphere. It even has a trio of giraffes — a grandmother, mother, and daughter. We recommend snapping a selfie with the three generations of lovely ladies.
Make time for a tea party.
https://www.instagram.com/p/uNxtN3uAan
offers a luxurious Victorian backdrop for the special quality time you have planned with your daughter. The other big draw at this resort is the Perfectly Princess Tea Party held at the Garden View Tea Room. With princesses galore as well as pretty table settings, this is a fun experience for little ones. Plus, the tea-party fare is festive, with heart-shaped sandwiches, fruit, and dainty desserts.
Take a spa day.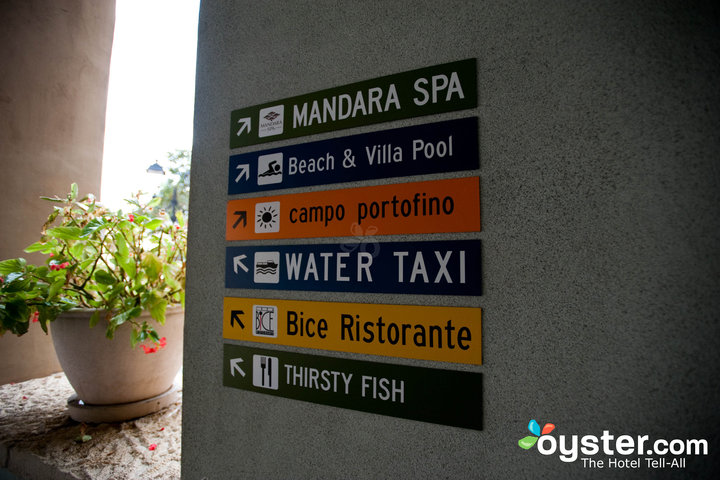 After all the excitement, take some time to get pampered from head to toe at a spa. If you're staying at the , a separate trip isn't necessary, as the posh Mandara Spa is right on the premises. Whether you get side-by-side facials, pedis, or massages, it'll be a day to remember.
You'll Also Like:
All products are independently selected by our writers and editors. If you buy something through our links, Oyster may earn an affiliate commission.