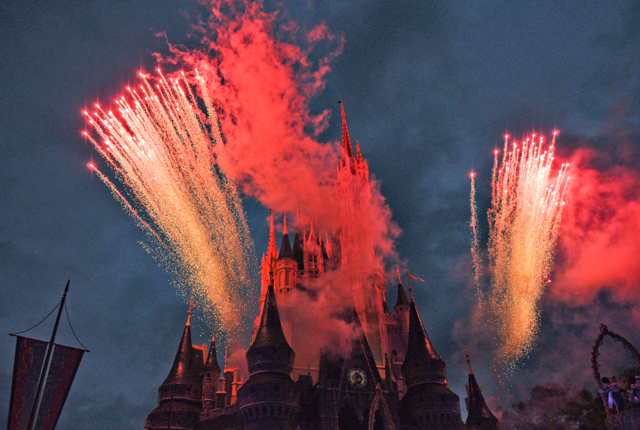 While plenty of people are fine with going to the movies or restaurants on their own, the idea of going to Disney World or other theme parks without friends and family in tow probably doesn't cross most people's mind. However, there are plenty of good reasons to visit Disney World solo. Here are but five.
You can skip the character photos.
Visiting the Magic Kingdom and other Disney parks with kids often means long lines and waiting to get that perfect photo with Mickey Mouse or an autograph from Ella from "Frozen." When you go solo, you can admire the larger-than-life characters from a safe distance while conserving your time for more important things, like rides.
You can get wasted.
On a recent solo trip to Epcot, which happened to coincide with the park's International Food & Wine Festival, we were surprised to learn that drinking at Disney World is a thing. While Disney's Magic Kingdom doesn't offer a ton of options for drinkers, it's a different story at the more adult-focused Epcot, where the booze flows freely. One of the highlights of our visit was observing a group of women clad in "Drinkerbelle" shirts. They were walking around with what appeared to be mimosas in their hands and big grins on their faces.
You (often) get whole ride cars to yourself.
While Disneyland has (or had) faster-moving single-rider lines, there's nothing like that at Disney World. Instead, those going at it solo just get a whole car to themselves (in most cases). While this isn't really a reason in itself to visit the parks alone, it certainly is a perk — especially if you want unobstructed views of your surroundings.
It's easier to get last-minute walk-in spots at restaurants.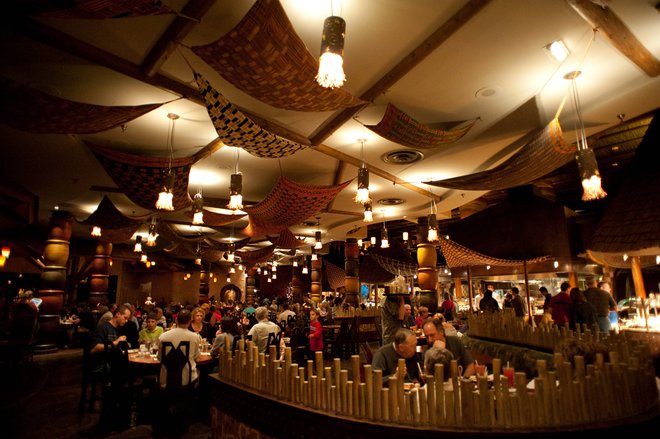 A lot of the restaurants in the park require advance reservations, and if you're traveling with a group of people, it can be difficult to jump in somewhere for a quick bite when the mood strikes. But when you're traveling solo, it's often easy to slip in and see if a spot for one opens up — you can't really do this when you've got six people to seat.
You can stay as late as you want (or leave when you've had enough).
Visiting theme parks with friends and/or family often means compromise — and lots of it. This is only amplified when kids come into the equation. Tired, fussy children can easily make cutting your trip short a necessity, and on the other hand, leaving before the kids have had a chance to meet the character of their choice can lead to big disappointments or, quite possibly, tantrums. But when you're all alone, you can simply ditch out when you're Disney-ed out, or stay until the fireworks if you can't get enough!
You'll Also Like: