Blue skies, warm beach days, and plenty of entertainment make Florida a popular vacation destination all year round. However, we're not the only ones who think so. In 2018, the Sunshine State was flooded with 111.8 million tourists. Simply put, the sheer volume of visitors can make it hard to find your own slice of sunshine here. But don't worry, as we've explored this state from tip to tail and found some great, uncrowded spots that are hidden in plain sight. Choose from relaxing on a pristine beach, exploring the state's wild side, playing a round of golf, going on a craft beer crawl, perusing the beachside art scenes, eating great seafood, and getting in an adrenaline rush. You might even be able to spot some locals, like dolphins, sea turtles, osprey, or alligators along the way. As a bonus, most of these places are close enough to major cities and sights that you can make it a day trip. So, get ready to warm up to some of Florida's most underrated areas -- crowds not included.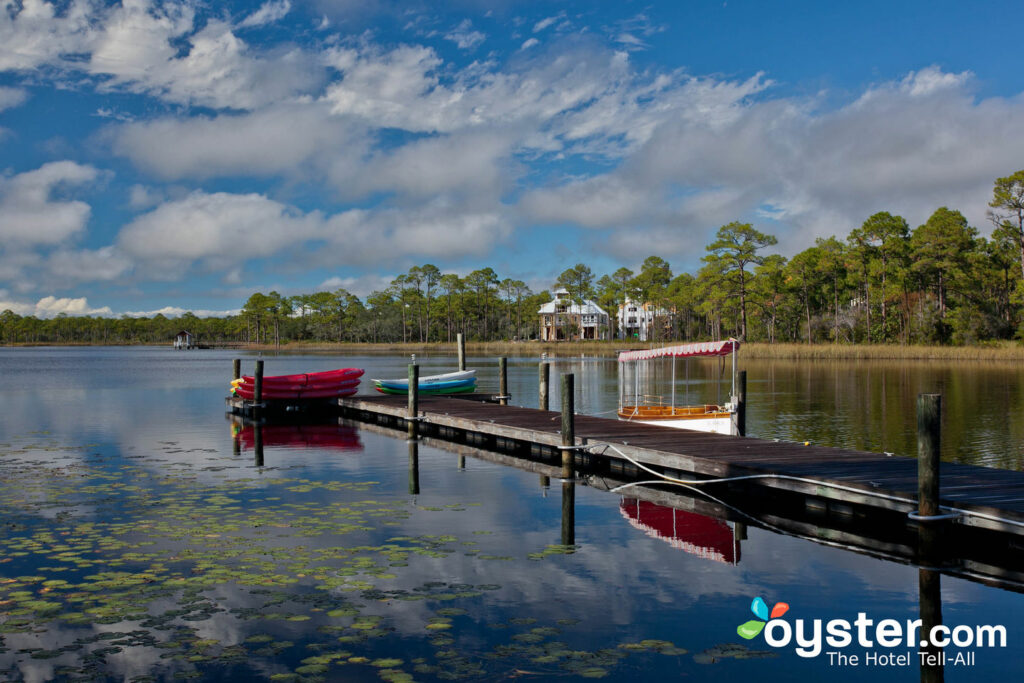 If you're craving a quaint getaway, but don't want to forego art and culture that often comes with crowds, then head to South Walton in the Florida Panhandle. The 26 miles of white-sand beaches are to die for, and the 16 different beach towns that line the coast are made for your Instagram feed. However, this area offers more than just gorgeous beaches. Easy paved trail hikes and horseback rides will take you through palmetto trees and pine forests, or you can tour downtown's small galleries.
One of the most unique things about the area is its coastal dune lakes — a geographic feature found in only a few places around the world. South Walton's beaches are also home to excellent seafood dishes, though don't discount its delicious international cuisine. While the crowds can get a tiny bit heavier during spring break or in peak winter months (this is Florida, after all), you won't be sharing this paradise with millions of others, like in some of the state's top destinations.
Hotel Pick: Sandestin Golf and Beach Resort
2. Jensen Beach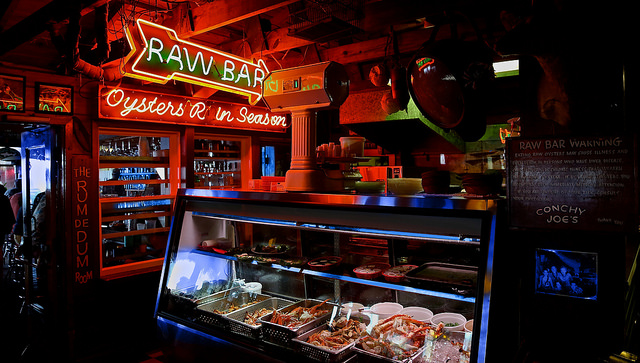 Where better to find a hidden gem than along a place known as the Treasure Coast? Jensen Beach, in southeastern Florida, is just an hour's drive north of West Palm Beach and offers a true laid-back vibe and excellent food scene. Florida is often celebrated for its citrus, but once upon a time, Jensen Beach held the title of the "Pineapple Capital of the World." These days, they show their respect to the tingly tropical fruit with an annual festival that brings in live music, pageantry, and pineapple cooking and eating competitions. A host of water activities, from sailing to scuba diving, are also on offer, but the real reason we have this spot on our list is because the seafood here is sensational. Jensen Beach is a favorite among in-the-know folks, so indulge in some fresh catch. (And don't worry, you can work it all off during a run along the the dog-friendly Walton Rocks Beach). Note that Jensen Beach rests on an aquatic preserve and is also a favorite stop among nesting turtles.
3. Sebring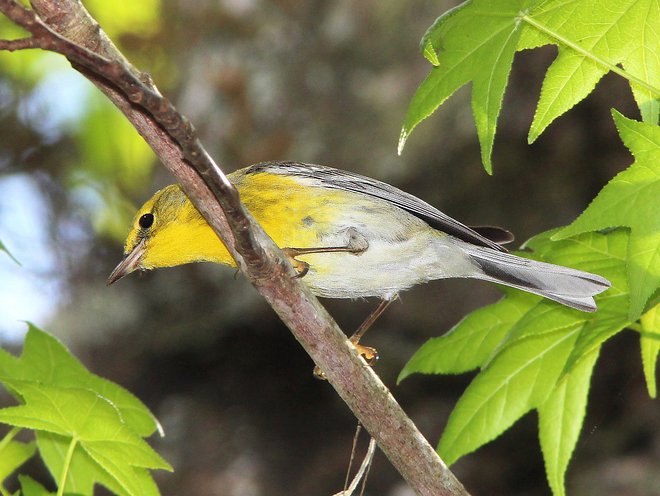 Sebring may be located in the center of Florida, but that doesn't mean you've got to scrap your plans for a a water-filled vacation. There are over 100 lakes in the area, so you can get out on the water easily. Skim the water on a kneeboard, cut through glass on a jet ski, cast a line, or simply soak in the chilled-out vibes on a sailing trip or slow kayak journey. If you prefer to stay dry, try land-based activities like golfing, hunting, or biking through the beautiful Highlands Hammock State Park. Not into water or land? Take it up a notch with a hot air balloon ride over the lush Floridian landscape. What we love most about Sebring is that it showcases another side of Florida that most tourists bypass in favor of the beach. Check out some of the state's cypress swamps, try to spot an alligator (or order one off the menu), or set off on a self-guided walk around Lake Placid or Avon Park.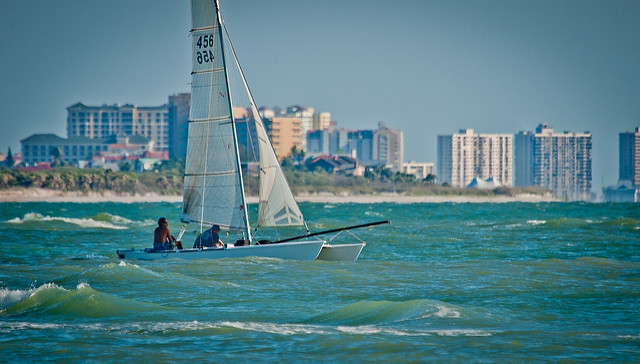 Dunedin is a small waterfront town with an excellent walk score and the perfect balance of beaches, craft breweries, art galleries, and nature. It's just 30 minutes from St. Petersburg and Tampa, in case you want a taste of city life. We're not going to lie, Dunedin's downtown area is small, but that's part of the appeal, along with killer antique shops and delicious beer. Feel like cruising through nature instead of stores and restaurants? Hit the smooth pavement on the Pinellas Trail. This 32-mile path weaves through parks and urban areas, stretching from Tarpon Springs in the north down to St. Pete. It makes for a perfect leisurely stroll or a scenic bike ride. But the cherry on top is Dunedin's access to two small barrier islands, Caladesi Island and Honeymoon Island. Take a ferry between the two and you might just be rewarded with a dolphin sighting or a glimpse of an osprey. While the beaches on both islands are stunning, you can also enjoy the surroundings with a kayaking trip around the mangroves or a hike on nature trails.
Hotel Pick: Beso Del Sol Resort
5. Homosassa
If you're looking for immersive wildlife and nature adventures, Homosassa has got your back. This area is connected to several state parks, including the Ellie Schiller Homosassa Springs Wildlife State Park, where you can come face-to-face with a manatee. These endangered mammals live in the crystal clear estuaries of Homosassa Springs and Crystal River, so get underwater see these gentle water giants up close. But wait, there's more! Wildlife tours in the area can also give guests the opportunity to spot unexpected native animals, including Key deer, otters, foxes, a plethora of birds (we love the delightfully pink roseate spoonbills), and even black bears.
Fishing charters are another fun (and delicious) activity here, but if you're visiting during the summer months, we recommend trying something a little different by going on a scalloping expedition. Don your snorkel and mask, sharpen your peepers, and scoop up as many scallops as you can fit in a two-gallon bag. If you'd rather leave the grunt work to someone else, pull up a seat a local restaurant for some of Florida's freshest fish.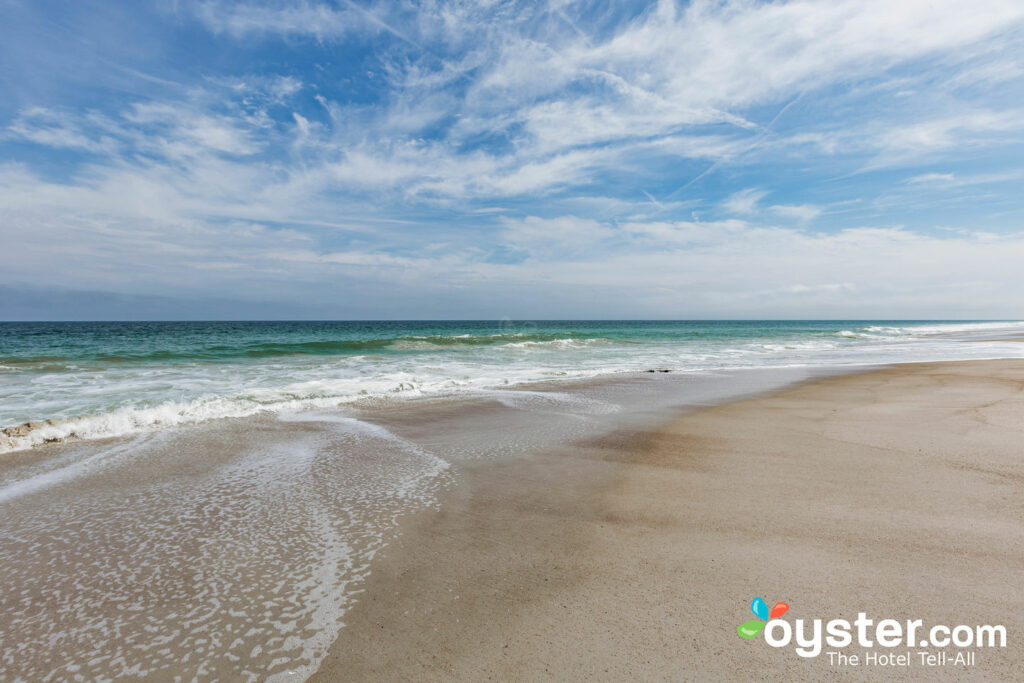 While several places on this list provide options for adding action to your vacation, Amelia Island is all about slowing down and getting that much-needed break from your busy life back home. Pack your lounging clothes, a swimsuit, a few good books, and your appetite. Again, seafood lovers will be spoiled for choice on the island, where beachfront seafood shacks reign. Amelia Island has also long been a favorite for golf lovers, though it's starting to appeal more and more to families. Surprisingly, this little slice of paradise is in the northeastern panhandle, just 20 minutes to Georgia, giving it an extra touch of Southern charm and hospitality. Family-friendly activities include cooking classes, biking, horseback riding, and history tours (the island has been under French, Spanish, and English rule).
Hotel Pick: Elizabeth Pointe Lodge
7. Manasota Key
Manasota Key is a shelling hot spot located on the west coast, about 50 minutes south of Sarasota. Blind Pass Park is a slightly hidden beach that rewards sand spelunkers with gorgeous shells and even shark's teeth. It also happens to be a favorite hangout for nesting sea turtles. In fact, Manasota Key has the highest number of nesting turtles on the entire gulf coast.
Technically not a city in its own right, Manasota Key is home to a tiny population of just over 1,200. We can't stress enough how quiet, relaxing, and laid-back this place is, so be prepared to slow down. However, that doesn't mean you can't have fun. Strap yourself into a harness and parasail over the emerald-green ocean, fish for delicious local grouper, or enjoy a nature hike in Stump Pass Beach State Park. Of course, if you want to keep it low-key, there's always killer sunsets, cocktails, and sun.
Still lugging around that outdated carry-on from 2006? It's time for an upgrade. With 360° spinning wheels, a TSA-approved lock, a super hard exterior shell, and a USB-port for charging whatever it is you need charged, the Carry-On from Away is built to be your last.
You'll Also Like:
All products are independently selected by our writers and editors. If you buy something through our links, Oyster may earn an affiliate commission.