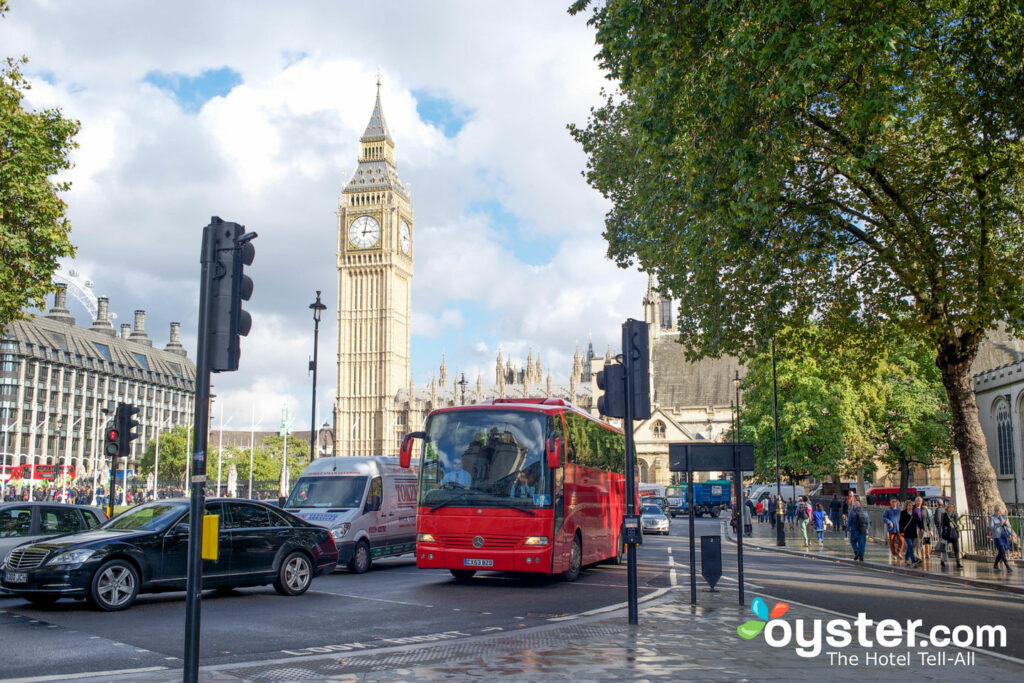 London can seem like a deceptively easy trip abroad. After all, there's no language barrier or major culture shock. Our ongoing media exchange with Great Britain -- all of those BBC shows and James Bond movies -- means England's capital has a familiar, cozy feeling for most Americans. But don't be fooled. Newbies coming to London can make all kinds of blunders, which can cost you your time, money, or sanity. Luckily, we've explored this city thoroughly, from the top of the London Eye to the bottom of the Underground, and come away with quite a few lessons in the process. Here are our top tips to avoid looking like a rookie on your next trip.
1. Taking a Taxi From the Airport
London black cabs are — to borrow a British phrase — pretty bloody expensive. And taking one from the airport to your hotel is a full-on punch in the wallet. As an example, a ride from Heathrow Airport to the boutique hotel neighborhood of Holborn is close to 90 pounds ($115 dollars). Blimey! Skip the taxi line and do as the locals do: Ride the Heathrow Express train. This helpful train darts out of the airport and connects to Paddington Station in central London in just 15 minutes for as low as 22 pounds. From Paddington, you can either hail a much cheaper cab, or you can continue to follow the locals and hop on the London Underground (a.k.a. the Tube) to your hotel for less than five pounds. Those arriving in Gatwick Airport can use the similar Gatwick Express.
2. Expecting to Tour Buckingham Palace
Together with Big Ben, Buckingham Palace is London's most iconic landmark. This grand 775-room building is where Queen Elizabeth hosts banquets, meets heads of state, and generally eats, sleeps, and assembles her incredible brooch collection. In other words, it's her headquarters and her home. But if you're dreaming of taking a twirl around Her Majesty's not-so-humble abode, you'll need to plan your trip carefully. The palace is only open when HRH is away, typically in late summer. If you're visiting when the palace isn't available to tour, don't fret. You can still get your fill of regal pomp and circumstance. Go see the changing of the guards (Mondays, Wednesdays, Fridays, and Sundays at 10:45 a.m.). Following that, take a tour of the Royal Mews, the Queen's stables that hold her carriage collection. The ornate Diamond Jubilee State Coach would give Cinderella some serious competition.
3. Winging Afternoon Tea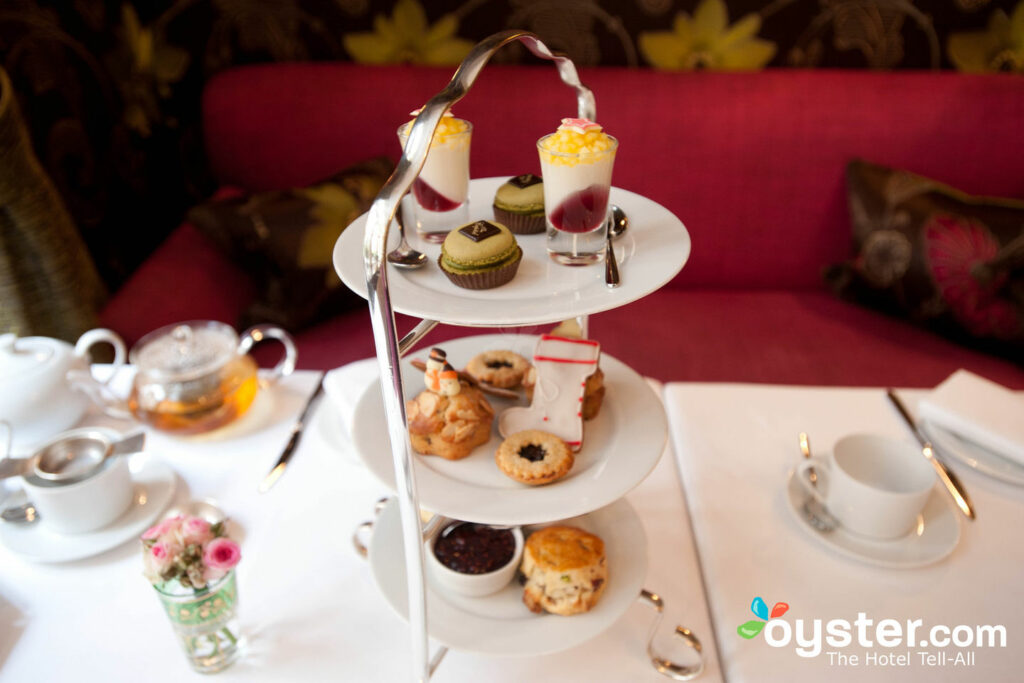 Afternoon tea — a sacred, buttery ritual — is reason enough to come to London. The British have taken a simple tea break and turned it into a lavish ceremony, complete with patterned china, tiered plates of finger sandwiches, and scones absolutely slathered in clotted cream and jam. And we haven't even mentioned the cakes: a procession of Victoria sponges, Battenbergs, or lemon drizzles often brought around on their own trolley. But if you dream of loading up on teatime treats, be warned — you can't swing by a tea salon the way you might a lunch spot. This is a popular tourist pastime, and you'll need reservations at the top spots. Hotels like Brown's, Claridge's, and the Ritz regularly book up a month in advance. The same can be said for the hip, Instagram-worthy Sketch or the flagship tea-and-biscuits institution of Fortnum & Mason. When making a reservation, remember that afternoon tea isn't a snack but a full meal with sweet and savory elements, and if you do it right, you'll be stuffed rotten. The smart move is to skip lunch and maybe even dinner — depending how many leftovers you leave with.
4. Hitting London Eye Without Tickets
The new kid on the block, the London Eye is a playful addition to the city skyline. Standing near centuries-old architecture, this enormous Ferris wheel whirls over the left bank of the Thames, serving up views over the London Bridge and the Shard to the west, plus a front-row panorama of the Palace of Westminster. The experience is definitely worth the price of admission, especially on a clear day. But don't make the mistake of walking up and joining the line to buy a ticket. Buy your tickets in advance online, and you'll just join the line to board a capsule. Another pro tip: Go first thing in the morning. Crowds peak between 11 a.m. and 3 p.m., so get your breakfast to go and your line will be much shorter.
5. Forgetting Rain Gear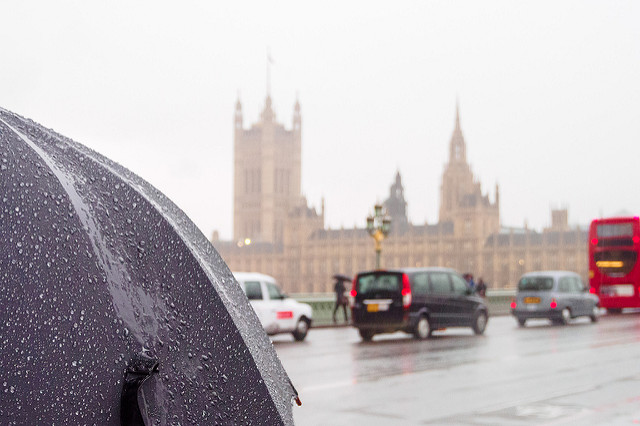 London is famed for many things: pubs and palaces, black taxis and Big Ben, and rain…so much rain. The occasional downpour is just a part of the capital's persona — something locals handle with typical British humor, laughing about what a lovely day it is while getting rained on. That being said, you've been warned. Only a rookie tourist would arrive in England without the proper rain gear. Do yourself a favor and adopt the official London uniform: a trench coat paired with a sturdy umbrella. By all means, if you can afford a posh Burberry number, go for it. But a knockoff from Topshop will also do the trick.
6. Overtipping on Meals and Drinks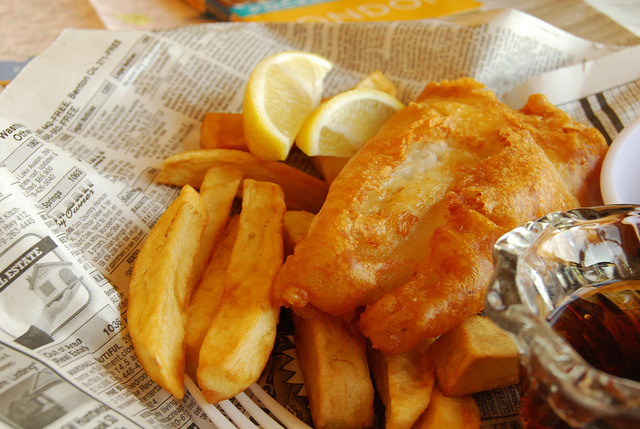 Stateside, good tipping means adding a solid 20 percent to your tab. And that percentage stays the same whether you're eating at a Michelin-starred, white-tablecloth venue or a casual burrito spot (provided table service is involved). It's rare that a bill will include a service charge, and diners are expected to contribute the lion's share of their server's wages. This is not the case in London. Many restaurants add a 12.5 percent service charge to your bill, and you're not expected to tip on top of this. Read the receipt carefully. If you don't see a charge, you can leave 10 to 15 percent more for your server. It's also not typical to tip on pub drinks, so whatever formula you use back home — the usual "dollar per drink" mantra many barflies utilize — isn't a thing across the Atlantic.
7. Just Staying in London
You've made it all the way across the Atlantic, so why make London your one and only destination when it's so cheap and simple to add a side trip? From London, it's a snap to explore the rest of the U.K. The utterly charming city of Bath, once Jane Austen's hometown, is under two hours away by train. The seaside getaway of Brighton, home to the fantastical Royal Pavilion, is even closer, at just over an hour by train. You can also use London as your jumping off point to access the rest of Europe. Eurostar trains can shoot over to Paris in a little over two hours, and budget airlines like Ryanair or EasyJet can connect to cities like Dublin or Amsterdam for less than $50 in the low season. Think of London as your springboard to the rest of the continent.
You'll Also Like:
All products are independently selected by our writers and editors. If you buy something through our links, Oyster may earn an affiliate commission.