Attracting tens of millions of visitors every year, Orlando is the theme park capital of the world. Home to Walt Disney World, Universal Studios, and SeaWorld, the Florida city is an ideal family-friendly destination with plenty to keep kids and adults entertained. And while you may know everything there is to know about Mickey's Orlando, there's still plenty beyond Disney to keep in mind when visiting the city for the first time. With that in mind, here are nine important things to know before your first Orlando trip.
1. Renting a car is the easiest way to get around Orlando.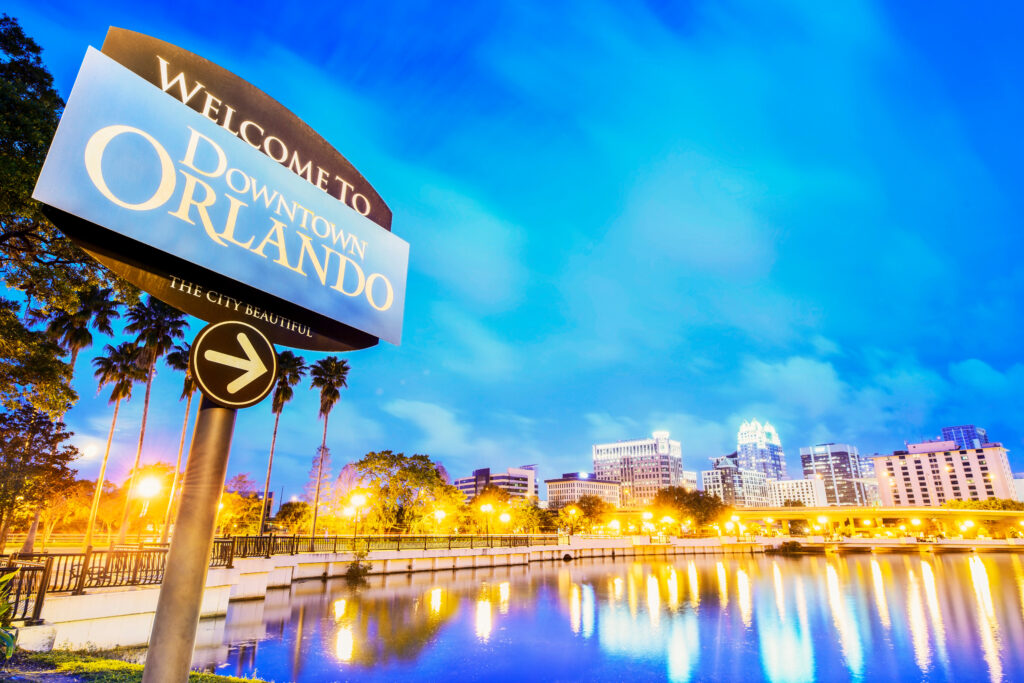 Orlando is big, and the most convenient way to traverse the city's four-lane highways is by car. Lynx buses and the SunRail trains provide good public transport options, but you'll likely want to explore beyond the metro area and head farther to see the beaches, wildlife, and other attractions within driving distance of the city. Avoid taxis because even those return trips to the parks add up. Renting a car is probably the most convenient way to get around.
2. Complimentary shuttles are also worth considering.
If renting a car isn't an option, there are other smart ways to travel around the city for free — predominantly to and from the parks and areas like International Drive. Most parks and resorts have mutual agreements to provide complimentary shuttles for guests, so if you're here for the amusement parks, the shuttles are an easy, convenient way to save money.
RELATED: The 17 Best Beach Resorts in Florida
3. Buying all tickets in advance will save you money.
The smartest way to save in Orlando is by booking tickets in advance using the discounted online price. This is true of the theme parks (the more days you tack on, the cheaper the per-day price becomes), but it also applies to plenty of attractions, from tours and shows to museums and art exhibitions.
4. I-Drive is a convenient place to stay.
A cultural theme park itself, International Drive (I-Drive) offers plenty of eating and drinking options, high-end shopping and discount stores, resorts, and some of the city's hottest clubs and theaters. Along with the range of hotels and entertainment, I-Drive is close to the parks and the Orange County Convention Center, making it a great place to stay for those who want all of Orlando's primary attractions right on their doorstep.
RELATED: The 23 Best All-Inclusive Resorts in the United States
5. The golf scene in Orlando is amazing.
Orlando is a golfer's dream. With around 25 courses in the city, plus 45 more nearby, it's not hard to see why so many golf pros call the city home. For tourists, the large number of public golf courses means variety. The pristine, manicured fairways within the Walt Disney World realm, like the one at Waldorf Astoria Orlando or the likes of the Ritz-Carlton Orlando, Grande Lakes, are a golfers' paradise. So, don't forget to pack your clubs!
6. Orlando doesn't represent a typical Florida beach break.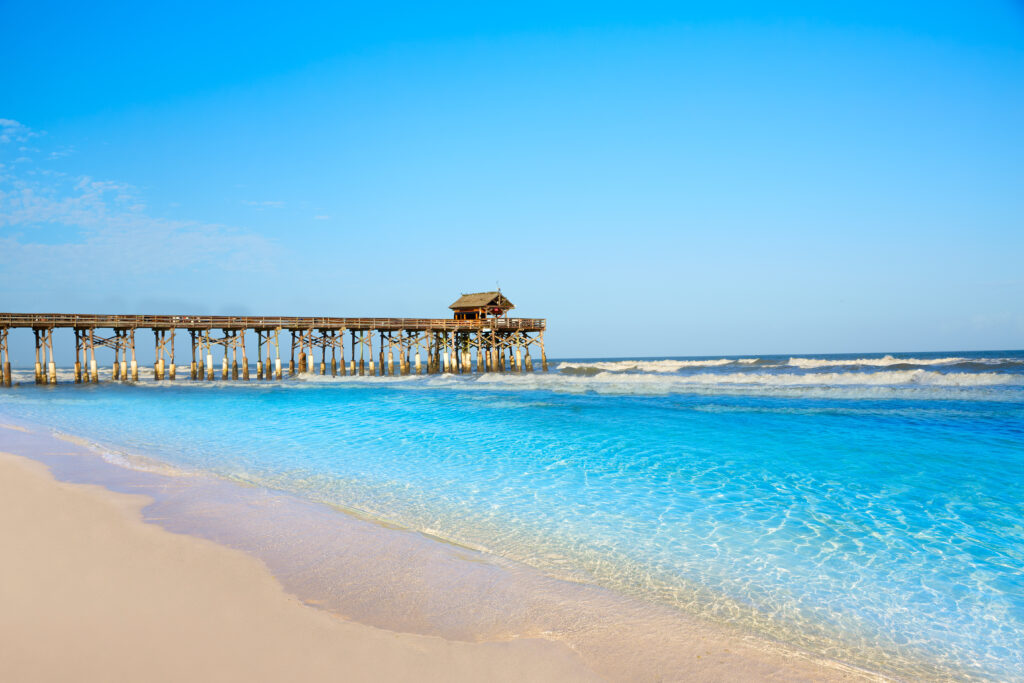 Landlocked between the two coasts, Orlando doesn't have a readily accessible beach to visit. Visitors who want to incorporate some beach days into their Orlando stay will have to travel at least 45 minutes by car. The nearest sandy stretch is Cocoa Beach on the east coast. Here, you'll find picturesque sand, warm water, and coastal high-rises typical of Florida. And while there are natural bodies of water around the parks and in wild nature reserves, swimming is never advised due to wildlife (like alligators) and other unwanted contaminants that can lurk in the water.
7. Come prepared for rain in Orlando.
Florida may be the Sunshine State, but don't let that fool you into leaving your raincoat at home. The chance of rain from June to October (typically Orlando's rainy season) is high. Showers may occur daily, so come prepared with the appropriate clothing and umbrellas. Otherwise, you'll have to duck for cover or rely on the plastic ponchos handed out for free in the parks. But don't let the rain put you off — showers rarely last too long, and it's bound to feel less humid after a mid-afternoon downpour.
RELATED: 5 Money Saving Tips for Traveling During Inflation
8. Walt Disney World is not one park — and it's huge.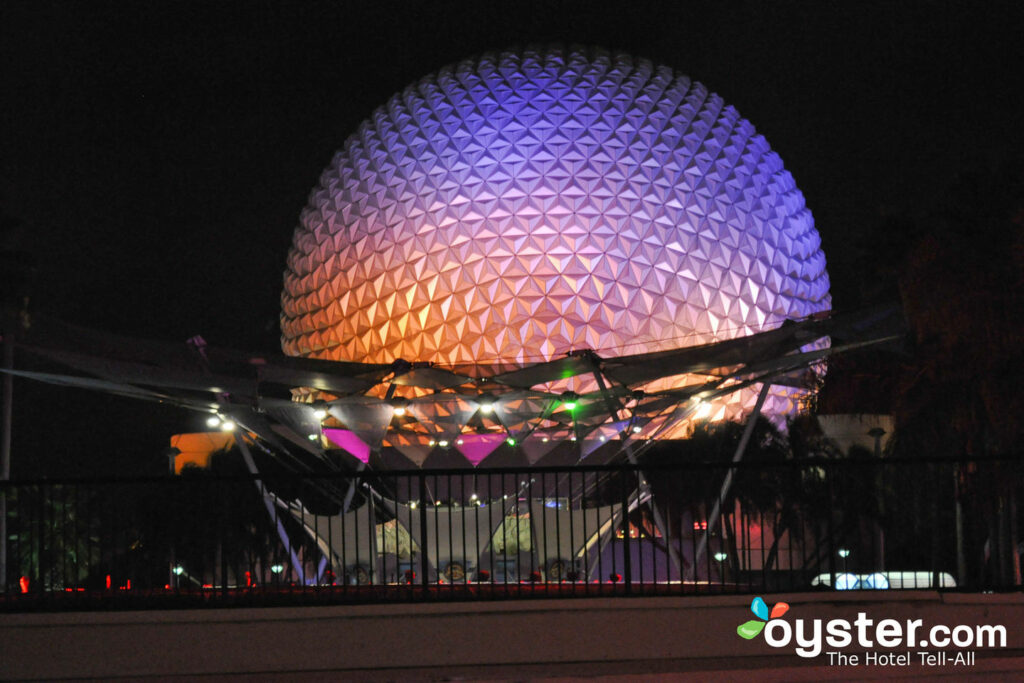 Sure, this may seem obvious, but there are plenty of people who might not know that Walt Disney World is actually an amalgamation of four of the world's largest theme parks, spanning roughly 40 square miles. Yes, the Four Park Challenge is a thing — that's hitting rides in Magic Kingdom, Epcot, Animal Kingdom, and Disney's Hollywood Studios all in one day. However, we don't recommend the challenge unless you have 10 days to spend in the parks. Instead, you'd be better off settling on one or two that you want to visit.
9. Orlando has plenty of wildlife worth exploring.
More and more people are visiting Orlando to enjoy its array of lakes, cypress swamps, forests, and marshlands. When you think of Florida, alligators might spring to mind — and there are plenty of them to see in Orlando, especially at the aptly named Gatorland wildlife preserve. Visitors can also see lizards, alligators, and crocodiles here. Orlando Wetlands Park, Split Oak Forest, and even Lake Eola Park in downtown Orlando are home to an impressive array of wildlife worth seeing.
All products are independently selected by our writers and editors. If you buy something through our links, Oyster may earn an affiliate commission.