With 130 miles of coastline, the Jersey Shore is filled with stunning beaches, cute towns, and an enticing sense of nostalgia, so forget its namesake MTV series and prepare to be won over. From where to get the best ice cream to the best boardwalk activity for you, here are 10 things to know before visiting the Jersey Shore.
1. There's a lot more to the Jersey Shore than partying.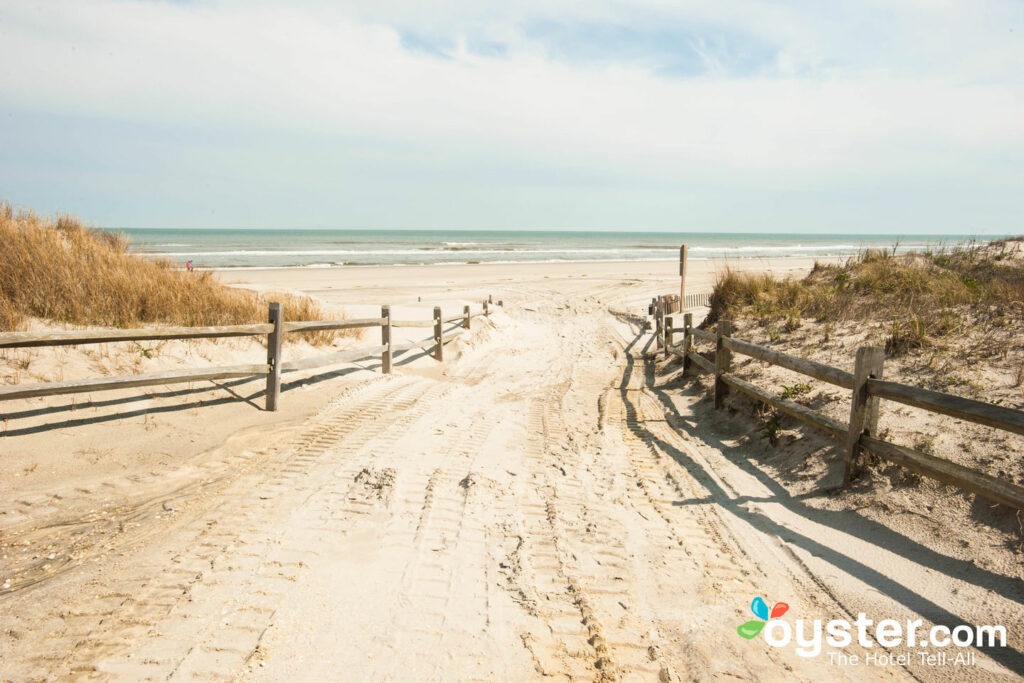 Six seasons of MTV's "Jersey Shore" created an overblown, scripted reality version of the actual Jersey Shore — and suffice to say, many didn't appreciate the show's fantasy depiction. While the series painted the Jersey Shore as a parade of nonstop parties and questionable behavior, visitors should know that the region hardly fits the show's image, especially these days. So, don't turn up thinking you're about to step into the juiced-up world of TV — even if you're heading to Seaside Heights, the show's setting that has since tried to cultivate a more family-friendly appeal.
2. But there are still places to party on the Jersey Shore.
Of course, if you want to party, there are still towns along the Jersey Shore where you can find that vibe. Hit Belmar for clubs and party boats, or go all in with a wild night in Atlantic City, where the scene can be as much about partying as gambling.
3. The coast is full of lighthouses.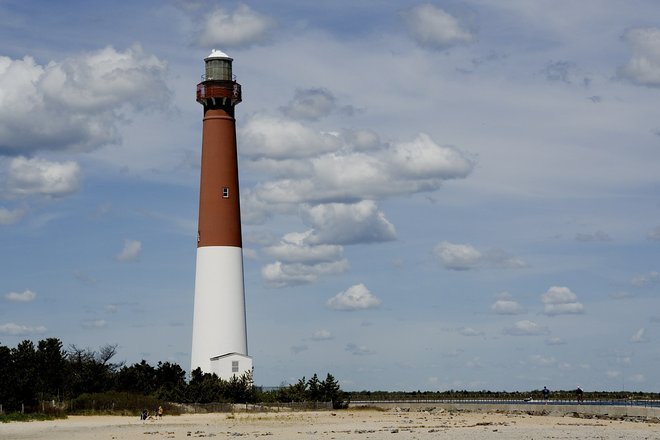 Who doesn't love a pretty lighthouse? Any trip to the Jersey Shore should include a visit to at least one of the 18 lighthouses dotted along the coast. These landmarks are located in some of the most picturesque spots in the state. Of the 18 lighthouses, 11 are open to the public. We'd recommend the Absecon Lighthouse in Atlantic City, the Cape May Lighthouse, and Barnegat Lighthouse in Long Beach Island, which is surrounded by a forest trail.
4. There are still signs of Hurricane Sandy on the Jersey Shore.
Hurricane Sandy caused catastrophic damage to areas up and down the Jersey Shore, and between displaced communities, disappeared beaches, and businesses yet to relocate, the impact can still be felt here. Still, rebuilt boardwalks, rollercoasters, and gradually replenished beaches have lured tourists back after the 2012 tropical storm.
5. There's plenty of coastline to explore.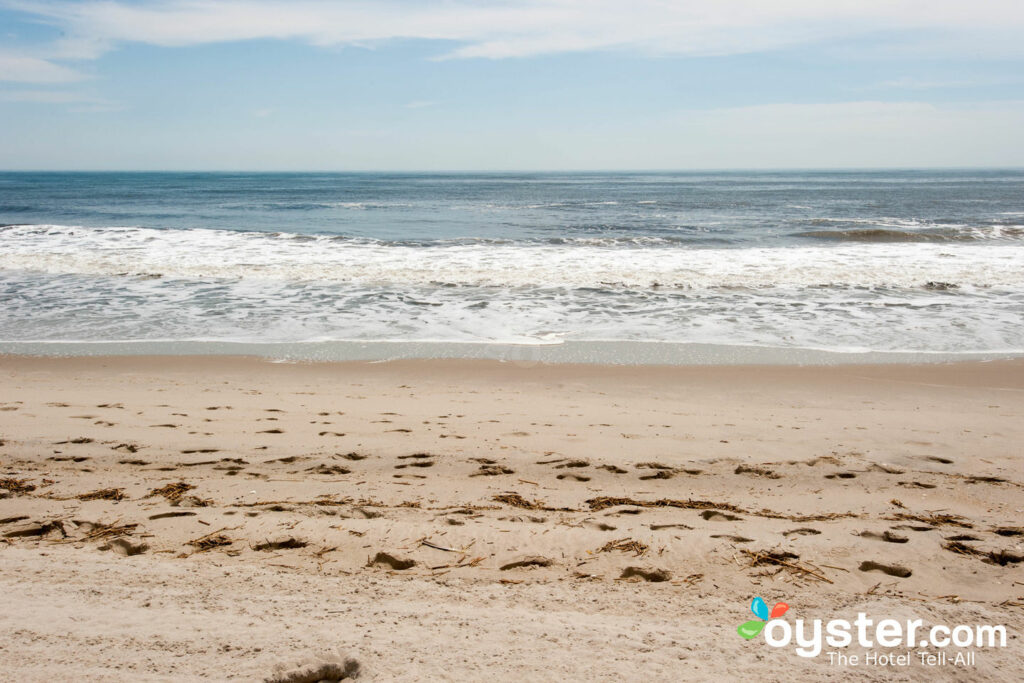 Between Sandy Hook and Cape May, there are 130 miles of coastline for visitors to explore, so make sure to leave the boardwalks and seek out solace along the picturesque coast, while making time for the beaches.
6. It can feel like one big nostalgia hit.
Between the peel-yourself prawns, saltwater taffy, skee-ball, mini-golf, historic house tours, horse and cart rides, and classic rollercoasters, the Jersey Shore hits visitors with a hefty dose of nostalgia. So, give into the traditional charms of one of the country's oldest vacation spots.
7. There's a boardwalk for everyone.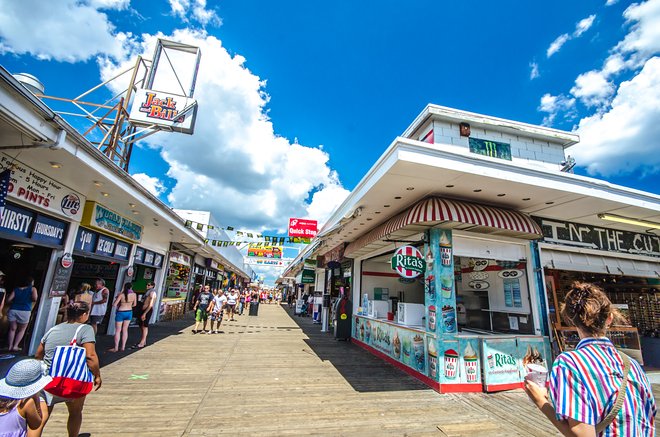 Fun fact: For every lighthouse along the Jersey Shore, there's a boardwalk, and out of the 18 along the coast, there's one for everyone. From the sometimes raucous and party-heavy boardwalks of Belmar and Seaside Heights to the swanky shops and rustic attractions of Long Branch, the tourist wonderland of Atlantic City to the family-friendly Point Pleasant Beach, the town you choose to visit on the Jersey Shore might just have everything to do with the qualities of its boardwalk.
8. The Jersey Shore has awesome ice cream.
Strolling the boardwalk with an ice cream in hand is a popular pastime at the Jersey Shore. For the best scoops, head to Hoffman's, Duffer's, or Springer's ice cream parlors. Homemade soft serve, gelato, and sorbet are a big deal on the Shore, and all visitors should try one (or more) flavors on their trip.
As for the rest of the food scene, visitors can expect everything from classic Italian-American fare to adventurous culinary creations to plenty of diners. Pretty much every town has an iconic eatery, serving up hearty food like pancakes and bacon, Bolognese sauce and meatballs, and deep-fried lobster and cheesesteaks. Try Johnny's Pork Roll at Monmouth Beach, breakfast at the historic Surfside West Diner in , or trendy Porta in Asbury Park for Italian pies and live music.
9. You should pack your surfboard.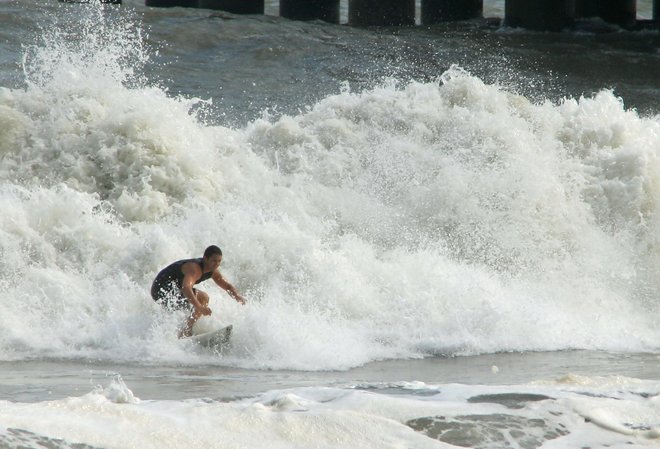 Ocean City, Belmar, Manasquan, and Long Beach City all have awesome surf breaks, but even beyond the top spots, the Jersey Shore has good surf to suit all levels along its coast. The best surfing can be found at the northern point of the Shore in Ocean and Monmouth counties. Here, you'll find plenty of surf shops should you only decide to hit the waves once you've arrived.
10. Sandy Hook has a nice view of Manhattan.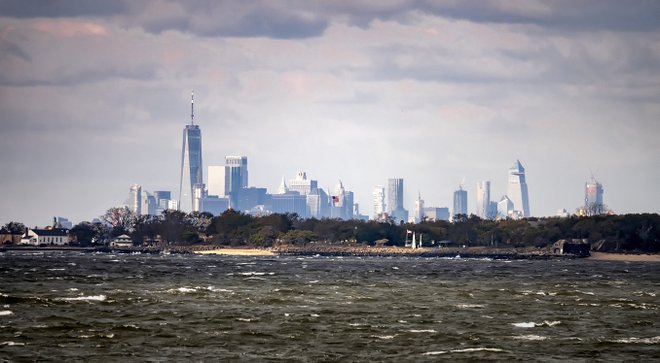 If you don't mind leaving New York to appreciate its beauty, then the Sandy Hook beach is a picturesque spot from which to take in the city's skyline. Better yet, hike to the top of Mount Mitchill Scenic Overlook and get an elevated view of the Manhattan skyline.
You'll Also Like:
All products are independently selected by our writers and editors. If you buy something through our links, Oyster may earn an affiliate commission.