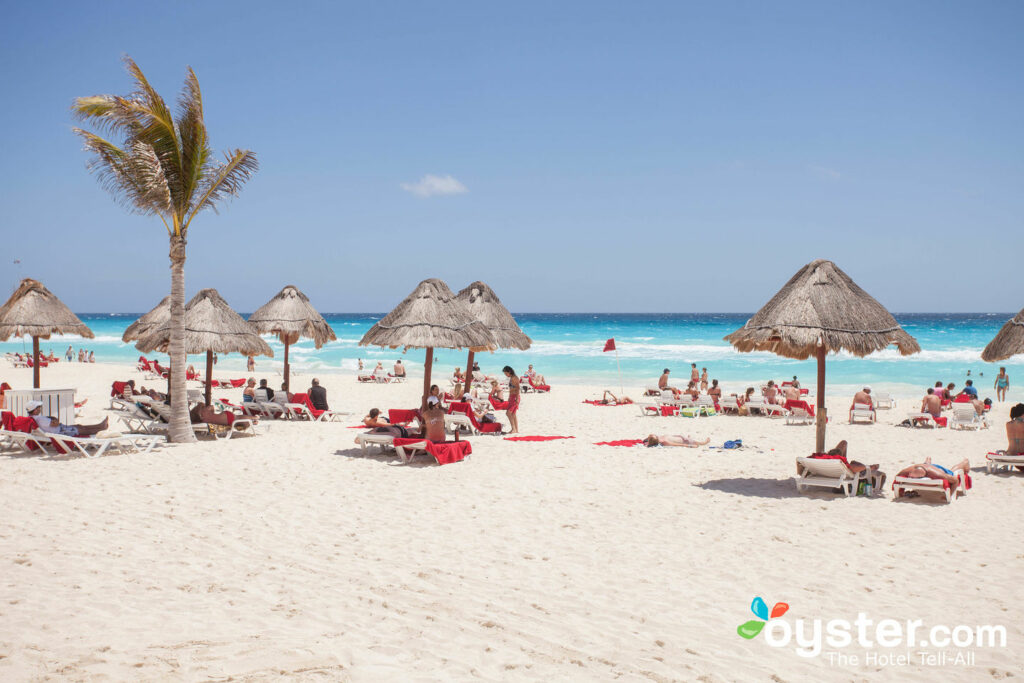 Located along the Caribbean Sea on the northeast coast of the Yucatan Peninsula, Cancun is known for its white-sand beaches and one of the world's longest coral reefs. Cancun International Airport makes it relatively easy to fly directly into the resort town. Warm year-round, the average temperature is just about 80 degrees Fahrenheit, and kept mild by trade winds. Resorts in Cancun vary (some are for singles, others for families) and offer a wide range of luxury options. For example, Beloved Playa Mujeres is an all-inclusive, adult-only property with 109 rooms that have private balconies and ocean views, plus activities such as ocean kayaking and bike tours. Grand Oasis Cancun, on the other hand, is a family-friendly mega-resort with 1,800 rooms, 18 restaurants, and entertainment geared toward all ages. There are also plenty of hotels that aren't resorts plus activities beyond the all-inclusive walls such as El Rey Ruins, Interactive Aquarium, and Xcaret Eco Theme Park.
Our Hotel Pick: Excellence Playa Mujeres
Check out our full travel guide to Cancun.
Chichen Itza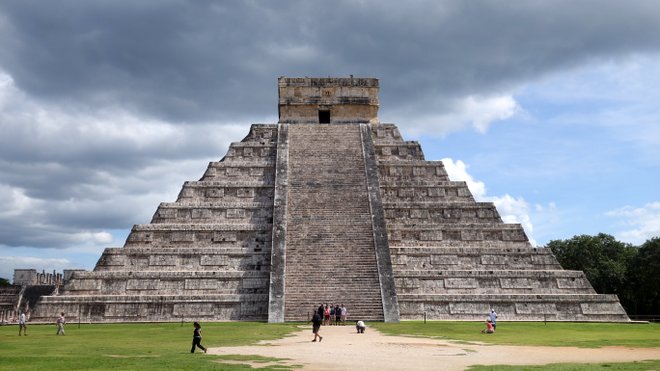 The temple city of Chichen Itza not only has some of the best Mayan architecture in the world, but also boasts a fascinating history. Its sinkholes were considered an opening to the underworld where offerings could be made. Excavations of these water holes has yielded gold and jade artifacts as well as human skeletons. It's best known for El Castillo, a pyramid with 365 steps representing the days of the year. The village also has several other notable structures, including the Temple of Chac Mool, also known as the Hall of the Thousand Prisoners. Located a little more 75 miles west of Cancun and Cozumel, it's possible to combine a visit to the UNESCO World Heritage site with a day at the beach.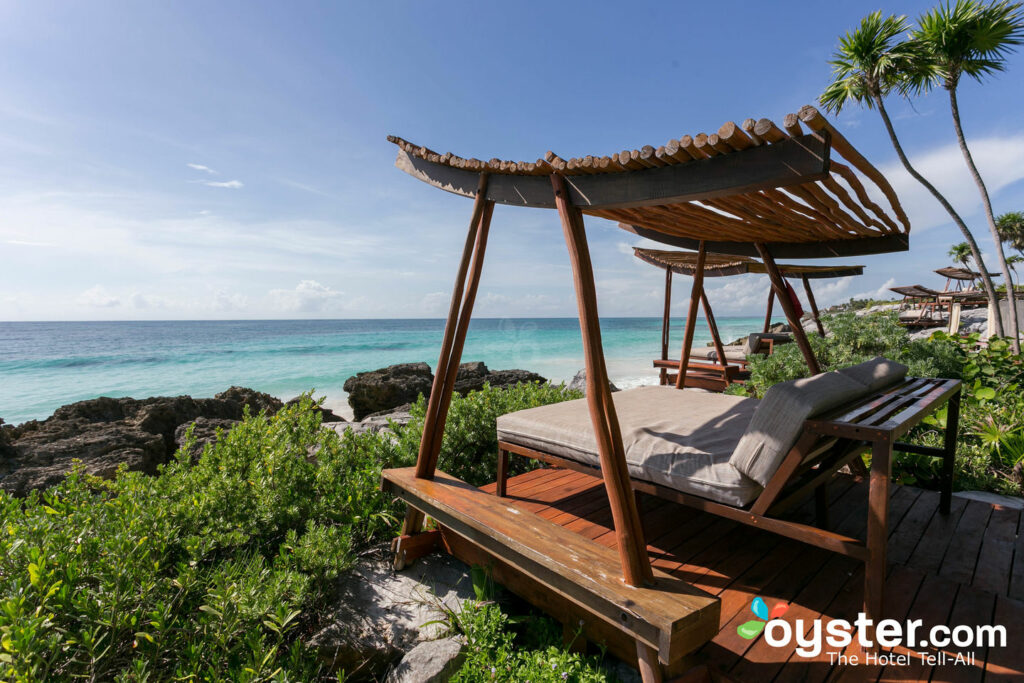 For travelers who want to steer clear of Mexico's booze-guzzling spring breakers and rowdy all-inclusive resorts, Tulum is the place to be. The boho-chic destination, which is on the Riviera Maya, is well-known for its delicious food, eco-conscious establishments, and friendly locals. Many people who visit Tulum also go for the well-preserved ruins, which were originally built in the waning days of Mayan civilization. It's best to visit them before 9:30 a.m., when the sun is still rising and the crowds have yet to arrive. Not far from the 1,000-year old city are several stylish beaches dotted with charming shops and restaurants. Some of them are run by groovy expats. Tulum also offers a range of hotels, from eco-friendly luxury to modest comfort. While in the area, many visitors head out to the Coba ruins to climb the 120 steps up Nohoch Mul, the tallest temple pyramid on the Yucatan peninsula.
Our Hotel Pick: Be Tulum Hotel
Although Los Cabos is has a reputation for being a wild time for party-seeking college students, it also offers plenty of culture, charm, and natural beauty. Los Cabos is composed of three different districts: San Jose del Cabo, Cabo San Lucas, and The Corridor. San Jose del Cabo has more of a historic and cultural focus, while Cabo San Lucas is home to the party-hearty all-inclusive resorts that Cabo is known for. The Corridor is the highway that connects the two, and is lined with high-end resorts. The area is also known for its rugged oceanfront cliffs and scrub-covered hills. Many golf courses, restaurants, bars, and resorts can be found throughout Los Cabos. Plenty of beaches lend to a wide variety of outdoor sport options, including sport fishing, snorkeling, wind surfing, and scuba diving.
In Cabo San Lucas, lie on Playa Solmar or Playa Médano and listen to the waves or marvel at the seaside rock formations while the hours melt away. For those who want worship the sun with a golf club in hand, there are many world-class courses, including Punta Sur, which has views of the Sea of Cortez and Sierra de la Laguna mountains. And in case you have a hankering for margaritas and live tunes, head to Sammy Hagar's Cabo Wabo Cantina.
Check out our full travel guide to Los Cabos, San Jose del Cabo, and The Corridor.
If you want to get away from the crowds in Cancun, but still want to sunbathe on beautiful sandy beaches and have easy access to the wonderful Mayan ruins of Chichen Itza and Tulum, Playa del Carmen is a great pick. The city, which is on the Riviera Maya, is less rowdy than its neighbor to the north (Cancun), and the crowd is mostly well-heeled Europeans who like to sunbathe on the beach, dine in upscale restaurants, and indulge in a little designer shopping. For those who love to people watch, the pedestrian walkway La Quinta Avenida is the go-to spot. Nature lovers will want to check out the nearby Rio Secreto to climb and swim through caverns punctuated with stalactites and stalagmites. Other highlights include Xcaret Eco Theme Park, which boasts a dolphin aquarium and turtle sanctuary, and the snorkel-friendly Xel-Ha inlet.
Check out our full travel guide to Playa del Carmen.
Our Hotel Pick: Royal Hideaway Playacar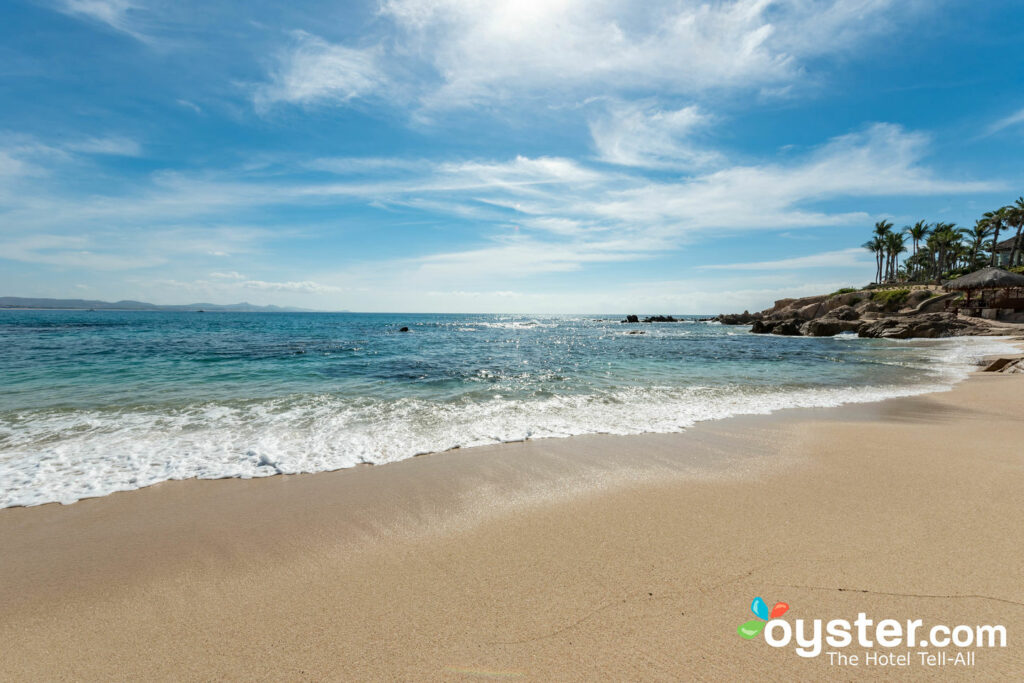 Just south of San Diego, Baja California boasts a diverse geography, from the Sierra de Juarez and Sierra de San Pedro Mártir mountains to the Valle de Guadalupe and Valle de Ojos Negros, which produce quite a bit of fruit. While Tijuana, the largest city in Baja California, may have a bad reputation, its current crop of restaurants like La Querencia serve forward-thinking Baja Med food, which mixes regional ingredients with Mediterranean and Asian cuisine influences. La Paz, the capital of Baja California, has the El Malecon boardwalk and is known for its beautiful sunsets. Stop by the nearby Isla Espiritu Santo, where you can snorkel with sea lions.
Our Hotel Pick: Viceroy Los Cabos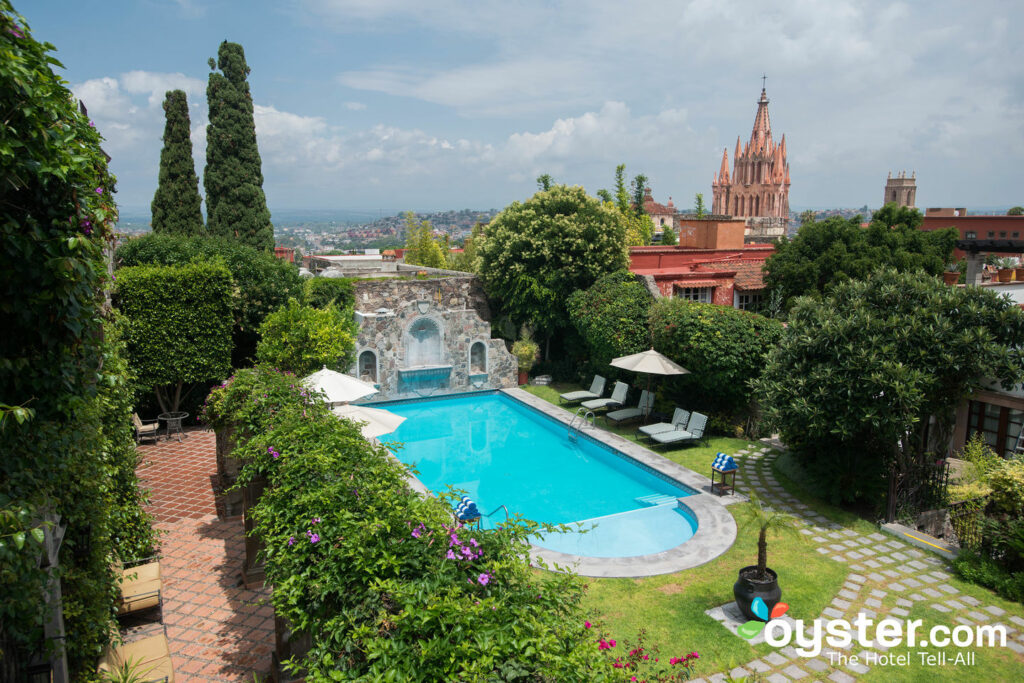 During the Mexican War of Independence, San Miguel de Allende was the first town to be officially free of Spanish rule. These days, many expats and artists flock here to be a part of the flourishing creative community. A road that passed from Mexico City (Mexico's capital) through San Miguel de Allende helped it grow, particularly during the 17th and 18th centuries. The well-preserved buildings from that period, such as the pink neo-Gothic Parroquia de San Miguel Arcangel, bring curious travelers who want to bask in the colonial culture. The inventiveness of the current community can be seen on the walls of cafes and in El Jardin, the main plaza where mariachis play and craftspeople sell their wares.
Puerto Morelos is a former fishing village located halfway between Cancun and Playa del Carmen. It's a little quieter (read: no packs of drunk spring breakers) than Cancun, but has the same enchanting mix of sun, sand, and waves. The beautiful waters are shallow enough to wade in and out of easily. The impressive reefs just offshore attract a fair share of divers, and many come to take a dip in the inland cenotes (massive sinkholes filled with crystal-clear groundwater). Plus, there are several beachfront restaurants to keep you fueled up when you're not exploring the big blue playground.
Check out our full travel guide to Puerto Morelos.
Our Hotel Pick: Desire Riviera Maya Resort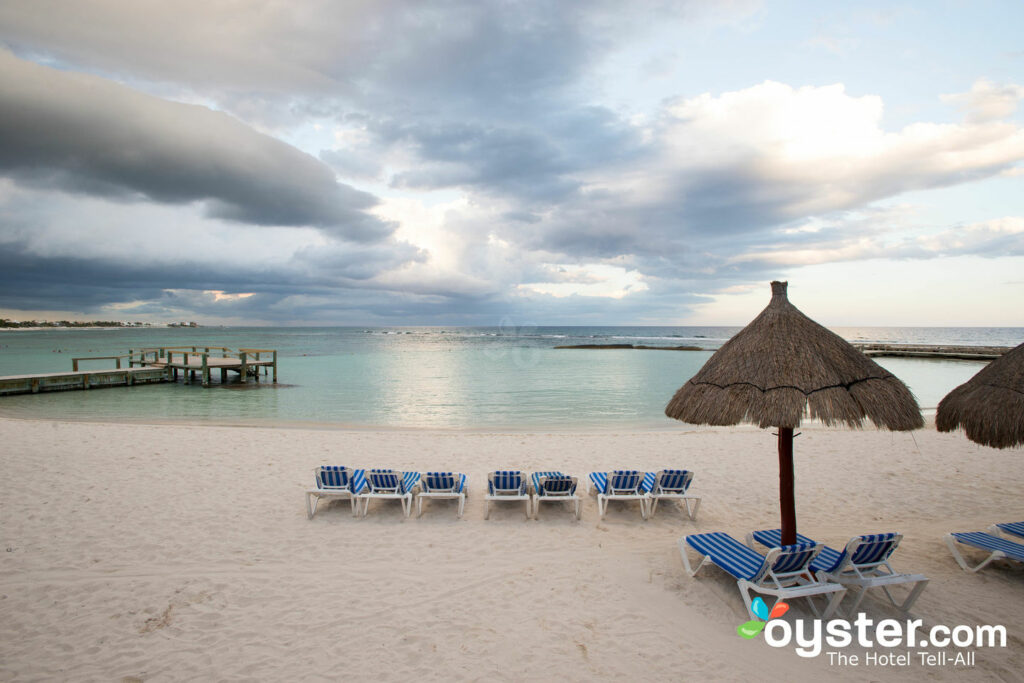 About 20 minutes away from Tulum, Akumal is known for its protected waters filled with sea turtles (its name even translates to "Land of the Turtles"). Dive and snorkel through the clear, calm waters to peep the coral reef, tropical fish, and docile, hard-shell creatures. Want to speed up your scuba training? Akumal Dive Center offers online classes. And swimmers and sunbathers who like to fuel up away from the beach can choose from one of the numerous fresh seafood restaurants or quesadilla joints inland.
Our Hotel Pick: Luxury Bahia Principe Sian Ka'an Don Pablo Collection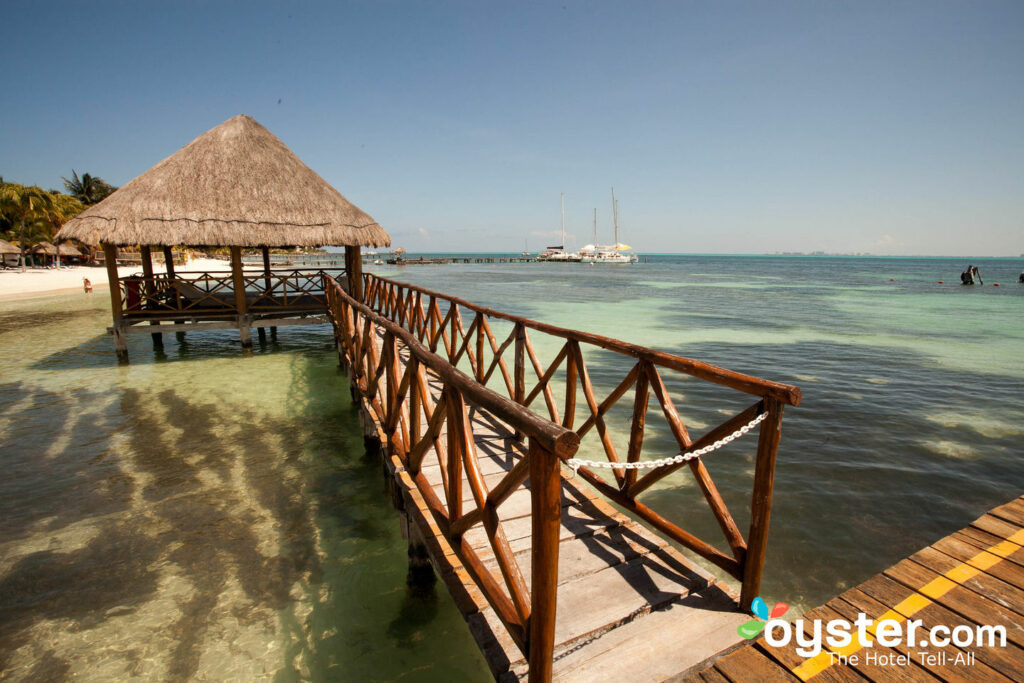 Isla Mujeres, or "Island of the Women," is a former fishing village located about 10 miles from Cancun by ferry. (The Spanish named this "Island of Women" after finding many carved statues and structures devoted to the Mayan goddess Ixchel.) These days, it's a fine choice those who want to snorkel, swim, sunbathe, and kayak in a more low-key destination than some of the more frantic tourist spots. But it's not all about amazing beaches and water sports—it also boasts delicious seafood, a turtle farm, and ruins. While visiting, don't miss Hacienda Mundaca, the ruined mansion of a 19th-century slave trader.
Our Hotel Pick: Zoetry Villa Rolandi Isla Mujeres Cancun
Founded in the 16th century by Spanish explorer Hernan Cortes, this port city has had an influx of wealth and immigrants over the years. Today, the culture is a mix of Spanish, indigenous, Caribbean, and Afro-Cuban. That blend can be found in the local food as well the music. The heart of Veracruz is the Plaza de las Armas (or the Zocalo, as it's more commonly known). This main square is filled with cafes and marimba music. For a relaxing stroll, head to the malecon (boardwalk), which is great for people-watching and souvenir shopping. Vercruz's historic landmarks include the fortress of San Juan de Ulua, once a key military stronghold for the Spanish Empire, and the Santiago Bulwark, the last remnant of a defensive wall that encircled the city in the 17th century.
Our Hotel Pick: Grand Fiesta Americana Veracruz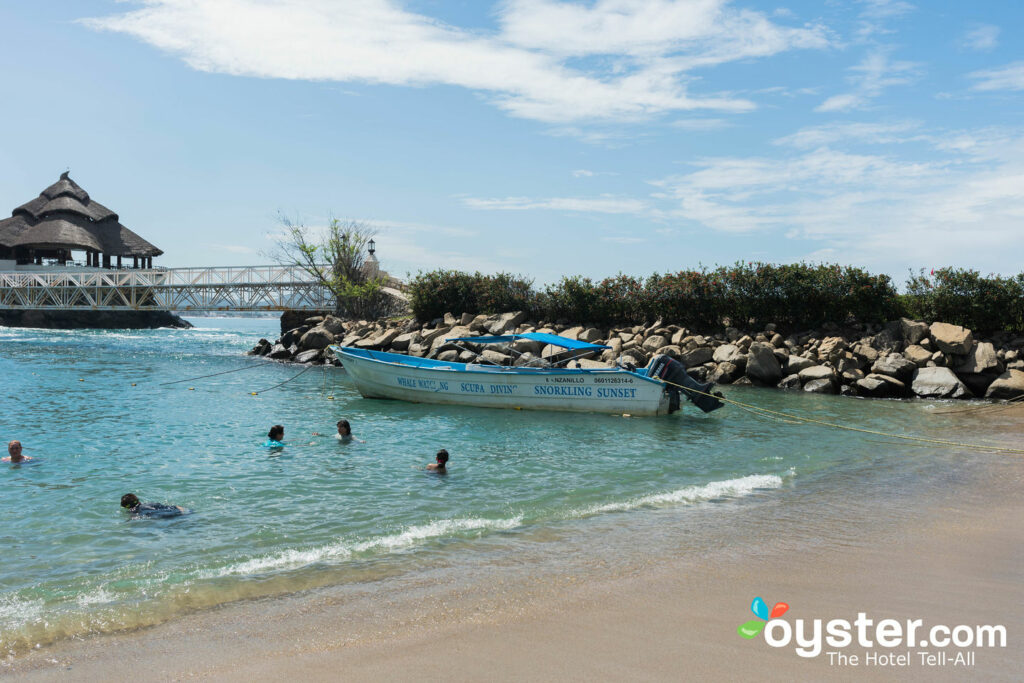 Known and loved for its excellent deep-sea fishing, Manzanillo has been the location for numerous international angling competitions. The city is home to two bays—Bahía de Manzanillo and Bahía de Santiago—with crescent-shaped beaches. The relatively little amount of tourist traffic on them keeps the sand and water pristine. Bahía de Santiago also offers an excellent backdrop for snorkeling and diving. Several all-inclusive resorts are available for those who want to enjoy their fishing along with some pampering. Visitors are also usually on the lookout for the green flash phenomena: During sunrise or sunset, a small green spot can be seen on the upper edge of the sun.
Our Hotel Pick: Gran Festivall All Inclusive Resort
Guadalajara is known as the home of mariachi music as well as an international film festival and book fair. The beautiful work of local craftspeople can be seen in the numerous baroque churches that dot the city, including Guadalajara Cathedral, Santa Mónica, and San Agustin. Works by several of Mexico's famous painters, including José Clemente Orozco, can be found on the walls and ceilings of these houses of worship. Nicknamed the "Silicon Valley of Mexico," Guadalajara also produces a lot of the country's software and electronics, and its workers bring an innovative spirit to the ancient city.
Our Hotel Pick: NH Collection Guadalajara Centro Historico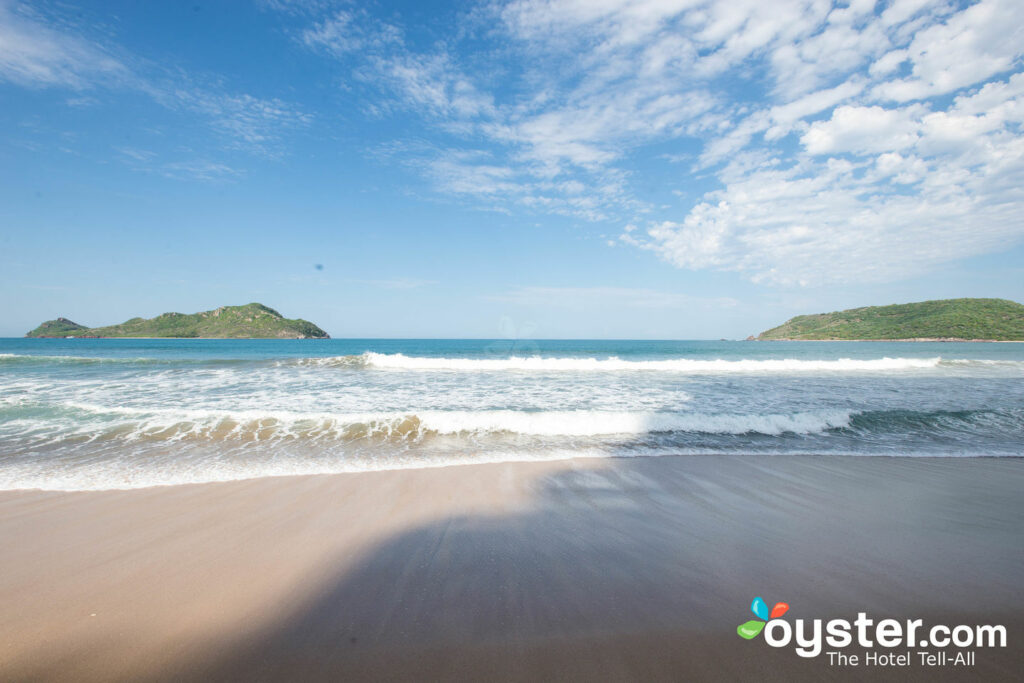 Hollywood stars flocked to Mazatlan in the 1950s. In the 1970s and '80s, the coastal town fell on hard times and lost much of its glitz. With quite a bit of investment, it's once again a place to be. Old Mazatlan has hotels and restaurants located in restored 19th-century buildings. The Portales de Canobbio is an 1880 mansion that was later turned into bank offices and now serves as a historic landmark. The four-mile malecon (boardwalk) is the best place to stroll and take in the sunset. Oh, and eight miles of pretty beaches is what brought the stars to Mazatlan years ago and continues to lure new visitors today.
Our Hotel Pick: Pueblo Bonito Emerald Bay
Teotihuacán
Once the largest city in the pre-Columbian Americas, Teotihuacán now lures history buffs to climb its numerous pyramids. Built in 150 B.C., the Pyramid of the Sun is the largest structure in the compound and has an excellent view of the mountains. There are numerous smaller structures, including the Pyramid of the Moon and Temple of Quetzalcoatl. While many of the Teotihuacán's relics have been moved 45 minutes away in the National Museum of Anthropology in Mexico City, the on-site Teotihuacán Museum has several interesting exhibits and a miniature model of the city.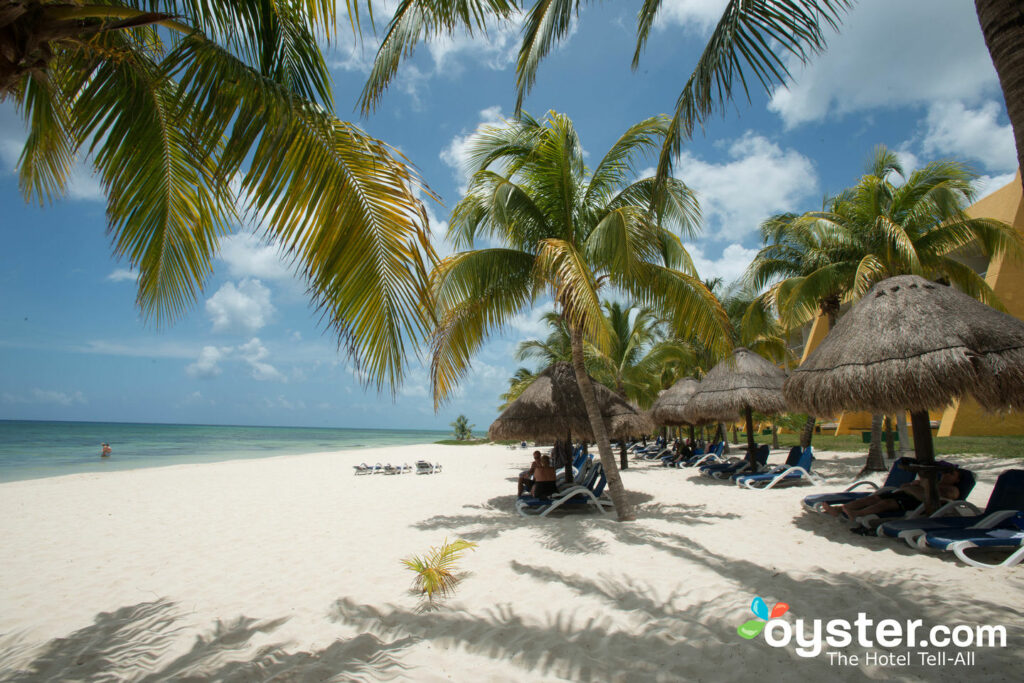 For scuba divers, the island of Cozumel is one of the best swimming spots in the world. Local reefs are protected in a marine reserve, allowing them to remain healthy. Numerous dive schools offer scuba certification lessons and will also take visitors out on tours to see scorpion fish, sea horses, tarpoons, and plenty more. For the less adventurous, Stingray Beach offers a nice view into the clear waters without needing to strap on an air tank. On land, history fans can peruse the San Gervasio ruins, once a destination for Mayan women to offer tribute to Ixchel, goddess of fertility and love. Located 51 miles south of Cancun, it's possible to take in paradisiacal island on a day trip excursion. For those who want to stay over, there are many hotels, from the upscale Melia Cozumel All-Inclusive Golf & Beach Resort to Hotel B Cozumel, which caters to a younger, partying crowd.
Check out our full travel guide to Cozumel.
Our Hotel Pick: Fiesta Americana Cozumel All Inclusive
Situated on Mexico's Pacific Coast, Puerto Vallarta is known for its resorts as well as its local craftspeople and cobblestone streets. The government has launched several developments, including the opening of Gustavo Diaz Ordaz International Airport, to make Puerto Vallarta a desirable destination for tourists. Temperatures remain warm during most of the year (it's about 72 degrees Fahrenheit in January and 81 degrees in summer). Keep in mind the rainy season falls between June to mid-October, with September usually being the wettest month of the year. While Puerto Vallarta beaches aren't quite as sparkling as Cancun's, many visitors come for the mountain views that rise opposite the water and a more authentic, less resort-focused culture. Notable hotels include Casa Velas, which offers casual luxury in one of the ritzier parts of town. Marival Residences & World Spa, about 30 minutes outside of town, offers kid-friendly, laid-back villas with on-site spa services. Activities include hiking from Boca de Tomatlan to Las Animas, visiting religious sites like the Church of Our Lady of Guadalupe, and indulging in the numerous local foodie options. Plus, Puerto Vallarta stays awake when the sun dips below the horizon. Steamy salsa clubs light up the streets, and rowdy local bars supply a steady stream of cerveza for the thirsty traveler.
Check out our full travel guide to Puerto Vallarta.
Our Hotel Pick: Secrets Vallarta Bay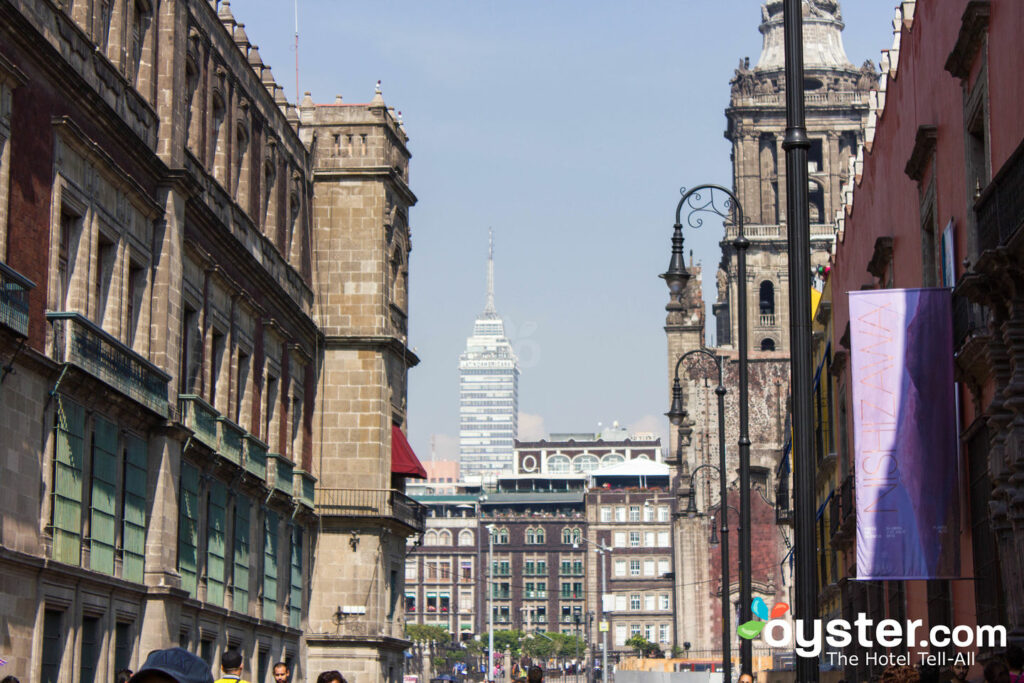 Travelers who are more interested in soaking up culture rather than the sun should plan a trip to Mexico City. Several of the country's most impressive museums and buildings can be found in the densely populated city, one of the largest in North America. The National Museum of Anthropology houses pre-Columbian artifacts, including the famous Aztec calendar stone. The Palacio de Bellas Artes features murals by Diego Rivera and Rufino Tamayo in a building that combines Belle Epoque and Art Deco styles. The Frida Kahlo Museum, also known as La Casa Azul, is located in the Mexican artist's former home, and boasts one of the most popular collections in the area. The National Palace, home of the executive branch of Mexico's government, also has several beautiful gardens and Diego Rivera murals. Historic sites include Templo Mayor (one of the main temples of the Aztecs) and El Zocalo (the city's biggest gathering place). To top it off, Mexico City offers top-notch hotels. The St. Regis Mexico City offers 24-hour butler service and a spa with indoor pool. The Gran Hotel Ciudad de Mexico is a historic property packed with Art Nouveau charm and character, plus a Tiffany stained-glass lobby ceiling.
Our Hotel Pick: Gran Hotel Ciudad de Mexico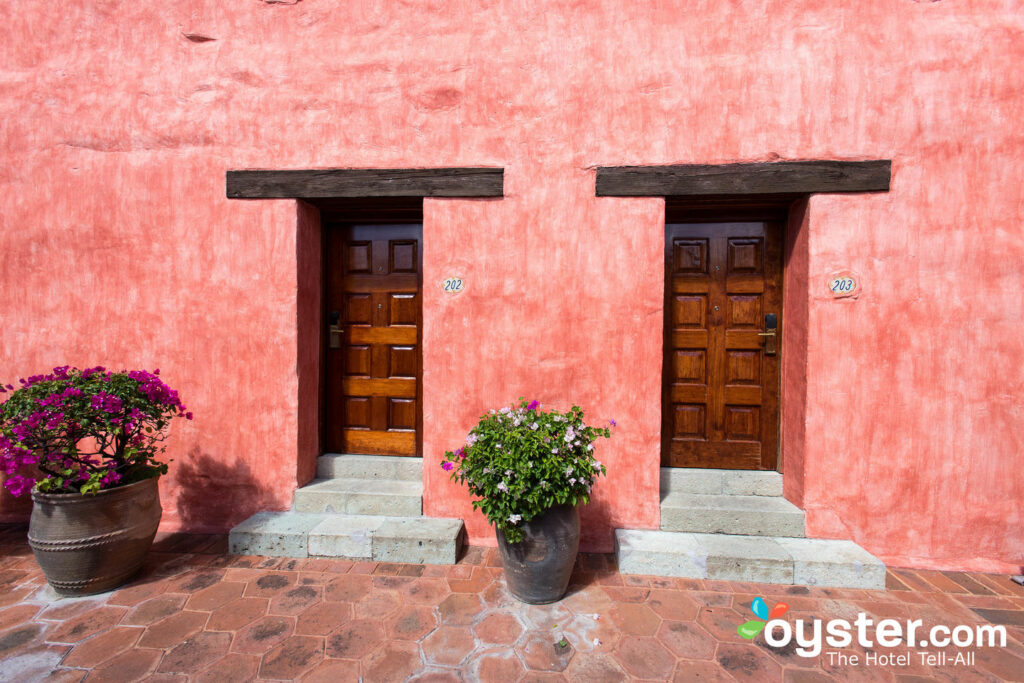 Mexico's beach resorts may be the country's most popular tourist destinations, but Oaxaca, which is located along the southern coast, is known for maintaining the character of local indigenous cultures such as the Zapotecs and Mixtecs. Known as the "land of the seven moles," Oaxaca offers complex local food and distinctive with dishes like spicy hot chocolate and tlayudas (tortillas smeared with refried beans, Oaxacan cheese, and salsa). Local craftspeople specialize in wool rugs and ceramics. Several historic sites can be found in the area, from the pre-Columbian pyramids of Monte Alban to the 18th-century Cathedral of Our Lady of the Assumption. Temperatures range from 88 degrees Fahrenheit in summertime to 48 degrees in the winter. Hotels tend to be a bit more traditional than the resort destinations found in other parts of Mexico. For example, the Hotel Palacio Borghese offers old world European-style luxury with activities such as an Oaxacan cooking class and wine tasting.
Our Hotel Pick: Hotel Boutique Parador San Miguel Oaxaca
With over 190 miles of beautiful sandy beaches, wonderful resorts, and world-class golf, it's surprising that Riviera Nayarit is still somewhat under the radar. Punta Mita and Nuevo Vallarta are probably the most well-known places in this vast region, offering all the features of other resort communities—including wonderful restaurants, several championship golf courses, and high-end resorts—but Riviera Nayarit is also home to many charming little beach towns that are worth a visit. For those whose ideal vacation involves snoozing under a straw umbrella on a gorgeous sandy beach, the shoreline is beautiful and varied. The most popular beaches are on Banderas Bay, but it's worth exploring the beautiful stretches of sand farther north. Sayulita and San Pancho are wonderful picks and offer good waves, but those with some extra time might also want to travel further afield into the wild regions bordering the state of Sinaloa, where there are some of the region's most remote stretches of sand.
However, Riviera Nayarit offers much more besides beaches. Visitors will also find myriad small towns with colonial architecture and Mexican culture; zip lining; surfing; hiking; and even rock climbing. While the rainy season is, well, rainy, showers usually only take place in the evening for a couple of hours. Plus, the temperatures rarely dip below the 70s at night and the high hovers above the 80s during the day year-round, so outdoor activities can be enjoyed even in the off-season. In addition, Riviera Nayarit's stunning archaeological sites don't get a lot of tourist traffic but are highly recommended. One of the best examples is Alta Vista, home to over 2,000 stone engravings (or petroglyphs) thought to have been carved some 2,000 years ago.
Check out our full travel guide to Riviera Nayarit.
Our Hotel Pick: Grand Velas Riviera Nayarit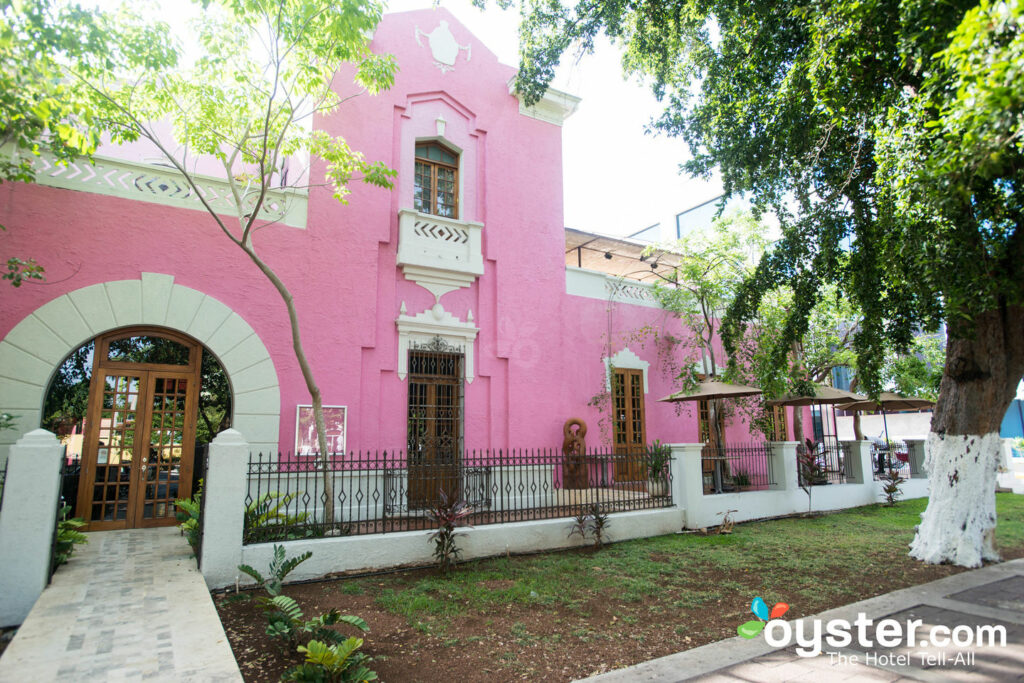 , the largest city in the Yucatan, has developed a distinct culture that combines influences from its Mayan, Spanish, French and British settlers. A trip to "The White City," as its known, usually includes a tour of Mayan ruins, beautiful cathedrals, and distinctive examples of architecture that are rarely seen elsewhere.
Our Hotel Pick: Hacienda Santa Cruz
Mexico's Hidden Gems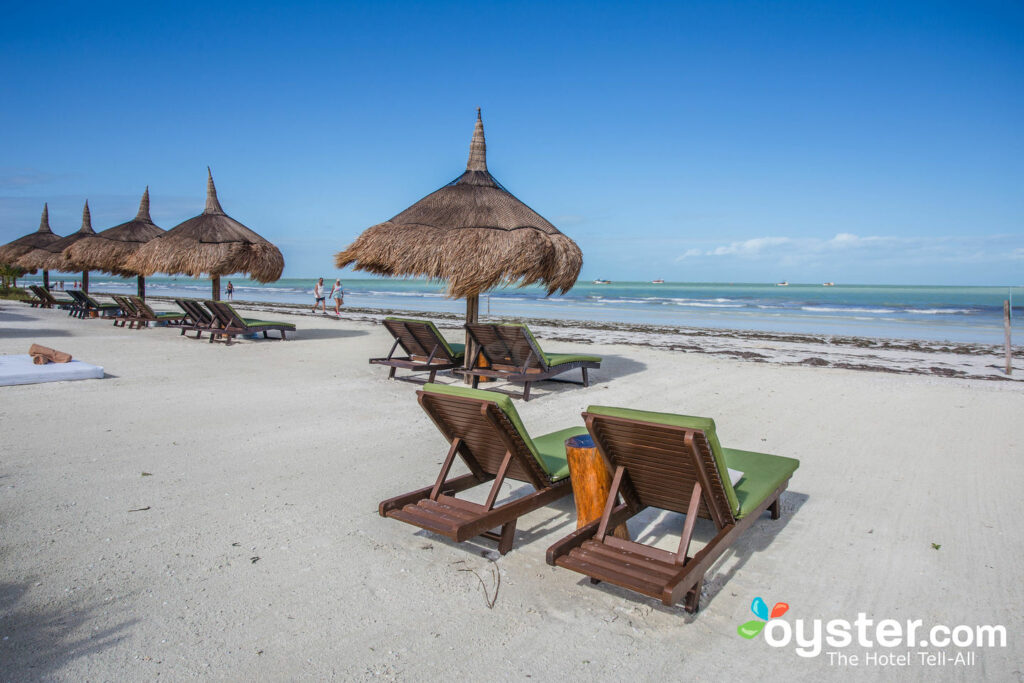 Several other less-traveled locales can make for memorable stays, too.
Sayulita in Riviera Nayarit is a small but growing village located about 25 miles north of Puerto Vallarta. It's a great getaway for active vacationers who want to go horseback riding and hike.
Holbox Island is a quaint fishing community off the north coast of the Yucatan Peninsula, and is great for seeing whale sharks, pelicans, flamingos, and other wildlife.
Our Hotel Pick: Las Nubes De Holbox
Zihuatanejo has long been a quiet fishing village that became a travel destination when nearby Ixtapa was developed into a resort town. Maintaining more of its cultural roots than Ixtapa, Zihuatanejo is loved by tourists who want to mix a sunbathing Mexican getaway with sport fishing. And Ixtapa, a government-planned tourist resort about 150 miles northwest of Acapulco, is well-suited for families who want to enjoy sunbathing, horseback riding, and diving.
Our Hotel Pick: Thompson Zihuatanejo
Todos Santos, on the Baja California peninsula, has a growing reputation for its community of craftspeople and artists as well as its restored colonial buildings and upscale restaurants.
Don't bring along the same carry-on you've been using since high school on your next trip, update to the best of the best. With a TSA-approved lock, a hard exterior shell, a USB-port for charging your phone, and 360 degree spinning wheels, Away's carry-on is built to be your last.
You'll Also Like: