Tell your friends and family that you're visiting Vietnam and you'll get a variety of responses that range from shock to envy. The country's complicated history does its fair share of creating both mystery and misconceptions, only some of which are rooted in truth. Today, Vietnam is loaded with cosmopolitan cities, deep Buddhist culture, an amazing culinary scene, and incredible bargains, easily making it one of the world's greatest travel destinations. But deciphering what to see, where to go, and how to do it all can be intimidating. To help you ace your Vietnam adventure, we've unraveled 10 common mistakes to avoid.
1. Underestimating the Size of Vietnam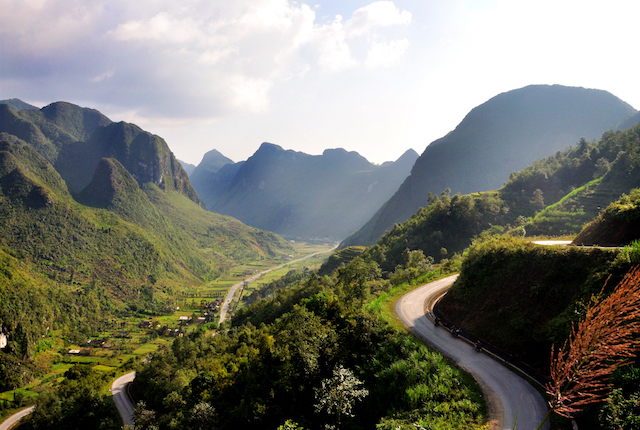 If you do a quick search for Vietnam itineraries, you'll quickly learn that most, including ours, caution against trying to do too much in one short trip. That's because Vietnam is no small place. From top to bottom, it's longer than the distance between the Northeast United States and the tip of Florida. That's a lot of territory to cover in over a week. You'll also want to factor in travel time, which can be fast between major cities (thanks to cheap domestic flights), but long if you plan on visiting the country's stunning rural territories via train or bus. With that in mind, target what you're planning to see: Opt for Vietnam's two largest cities and sites close to one or the other, focus on either the north or the south, or save up vacation days and take an extended journey.
2. Being Scared of Street Food
You'll find amazing meals in nearly every corner of Vietnam, from fine-dining establishments to open-air backpacker canteens. Without a doubt, though, Vietnam's street-food scene is the key to its culinary heart. The nation's iconic plastic stools, lined up along low tables and surrounded by hordes of locals, are the place to park yourself if you're after the most authentic eats. You'll find that these spots get going at dawn and don't stop until well into the night. Exercising a bit of caution is always wise when eating street food — in Vietnam or anywhere. To be safe, stick to breads and sweets, plus anything that's steaming hot. If you want to be extra cautious, skip garnishes or sauces, but you'll be missing the fun.
3. Sticking to the Cities and Ignoring Vietnam's Natural Side
While Vietnam's cities — including Hanoi, Hue, Hoi An, and Ho Chi Minh City (Saigon) — receive the lion's share of attention, you'd be missing out if you skipped the country's natural side. Landscapes include towering mountains, stunning beaches, and the mighty Mekong River Delta. Of course, Ha Long Bay and its improbable collection of caves and karsts lands on nearly everyone's itinerary, but there's a lot more to see as well. Opt for Tam Coc if you'd like to see endless karst formations towering over rice fields, lakes, and rivers. In Vietnam's north, the Ha Giang Province is home to thriving indigenous communities and some of the most beautiful mountain scenery in Southeast Asia. Meanwhile, down south, the steamy Mekong Delta is a fascinating network of waterways that thrum with traditional culture.
4. Thinking That Ha Long Bay Will Be Budget-Friendly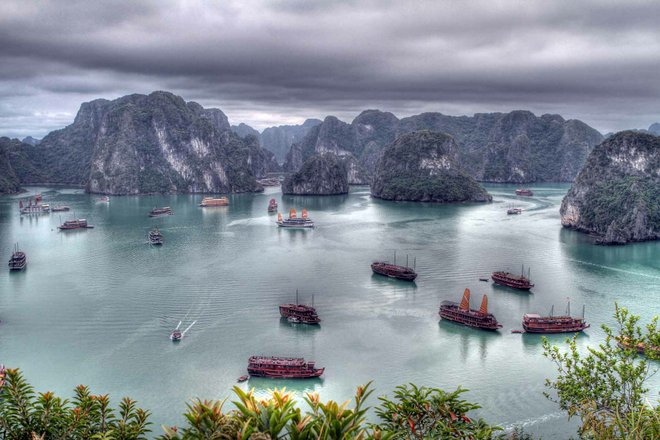 While Vietnam is generally a budget-friendly wonderland for everything from hotels to food, Ha Long Bay is likely to cost you a pretty penny. To be fair, you can score budget cruises, but be sure to read the reviews. (We've heard our fair share of horror stories from people who tried to see the bay on the cheap; complaints ranged from horrible food to terrible rooms to limited stops). Beware of booking any cruise in Hanoi's tourist neighborhoods without investigating the quality of the boat online as well. Investing in a high-end cruise is likely to score you multicourse meals, lots of stops for swimming, and beautiful views from your cabin. You'll need approximately $200 per person for two days and one night on a mid-range ship, though luxury options can run for $400 to $500 for the same amount of time.
5. Not Getting Your Visa in Advance
Citizens of most countries will need to secure a visa before they arrive in Vietnam. This means submitting your paperwork for an e-visa well in advance of your trip (though this protocol isn't available to residents of all nations). It's a fairly simple and straightforward process, and you'll need to scan your passport and a color photograph of yourself as well. Requirements vary by country, so check ahead on what rules apply to you. Most visas allow tourists a single visit for up to 30 to 90 days. Be sure to print out all confirmation emails and paperwork once yours is approved.
6. Visiting During Tet
Traveling in Vietnam is surprisingly easy and, for the most part, shops, cafes, restaurants, and bars are open from quite early to quite late. However, during Tet, which is the Vietnamese New Year, the opposite is true. While it can be an interesting time to visit if you have friends and family in Vietnam and are invited along for the celebrations, everything from monuments to markets will likely be closed. What's more? Flights, buses, and trains are packed and booked out well in advance. The dates of Tet change every year in conjunction with the lunar calendar, so you'll need to check ahead, though the holiday usually falls at the end of January or in early February.
7. Missing the Apartment-Block Boutiques of Ho Chi Minh City
Ho Chi Minh City, also called Saigon by locals, is a massive sprawl that's packed with many secrets to discover. One of those is the cool indie shopping scene. Given that nearly 40 percent of the population is under the age of 25, it's perhaps no surprise that wild streetwear and edgy threads are the name of the game here. But Ho Chi Minh City — a place where old is constantly being replaced with new (or at least being repurposed) — has created its own hybrid space: the apartment cafe or the apartment mall. These spaces verge on illegality and are often shut down after some time, but for now, they remain a cool cultural amalgamation where families eat in the open-air corridors outside their apartments, and boutiques and restaurants ply clothes and coffee in neighboring spaces. When we visited in 2018, our favorite was 42 Ton That Thiep, though there are several others to explore.
8. Dressing Too Casually at Major Monuments and Shrines
While Southeast Asia often conjures images of scantily-clad partiers on tropical beaches, it's a good rule of thumb to dress more conservatively when visiting this region's temples and monuments. That's especially true with some of Vietnam's most famous sights, including the Ho Chi Minh Mausoleum in Hanoi. The grounds have limited openings hours, and you should dress more modestly than you would at the bars in the center of town — no exposed shoulders or hats. The same goes at the Buddhist and Confucian temples around the country, like the Temple of Literature in Hanoi. While the restriction on wearing shorts is loosely enforced, baring shoulders and showing too much thigh are enough to keep you from entering.
9. Skipping the Beaches
Thailand receives much of the attention when it comes to beaches in this corner of the world — and for good reason. However, if you search beyond Vietnam's rowdy beach hubs like Da Nang and Nha Trang, there are some gorgeous off-the-radar gems along the nation's coastline. Phu Quoc might just be Vietnam's current "it" destination. And while it's rapidly being developed, you'll still find some picture-perfect stretches of sand, like Star Beach. The region around Hue and Hoi An also has several pretty beaches, including An Bang and Lang Co. If you're after something otherworldly, we suggest scoping out the beaches around Mui Ne, where massive sand dunes back waters that draw windsurfers from around the world.
10. Ignoring the Complicated and Painful History
Vietnam has, unfortunately, borne the brunt of some of the worst geopolitical catastrophes of the 20th century. And while there are plenty of travelers who scoff at visiting a Communist nation, the truth is that by and large Vietnam today feels like any typically capitalist place. Frenetic cities are packed with shopping and dining, nightlife roars until late, glittering skyscrapers rise everywhere, and beach resort cities boom in the next new corner of paradise. That contradiction alone is enough to make it worth your time. But you'd be doing yourself a major disservice if you didn't learn about the Vietnamese perspective on its wars with France and the United States. Western travelers have likely been taught a very specific narrative that will find its counterpoint in destinations like Hoa Lo Prison in Hanoi (where Vietnamese dissidents were tortured under the French and where American POWs were kept during the Vietnam War) and the horrifying War Remnants Museum in Ho Chi Minh City. Both sides have their biases, but understanding that another narrative does exist is the key to placing this history in its rightful, complex place.
The Sofitel Legend Metropole Hanoi is a historic gem that sits in Hanoi's popular French Quarter, near the famed Opera House, Hoan Kiem Lake, and the Old Quarter. Beautiful rooms feature French-inspired details, while the three bars and three restaurants draw a mix of local elites, folks celebrating special occasions, and tourists. Amenities like the outdoor swimming pool and full spa are a rarity in central Hanoi, and the building — dating to 1901 — is itself a landmark in the city.
You'll Also Like:
All products are independently selected by our writers and editors. If you buy something through our links, Oyster may earn an affiliate commission.